10 Gorgeous Boho Wedding Dresses from Free People
For the free-spirited brides among you, if your heart is set on a boho wedding dress that won't exhaust your budget, look no further than Free People. Their whimsical creations make many a guest appearance on our monthly Top 5 Dresses Under $1000, so today we're sharing 10 of our favourites.
Sleeved bohemian gowns, gypsy-inspired lace knits and exclusive designs by Mara Hoffman and Erin Fetherston, these unique and affordable dresses are perfect for beach nuptials and urban celebrations alike.
For more wedding dress inspiration, be sure to check out our Bride Pinterest board.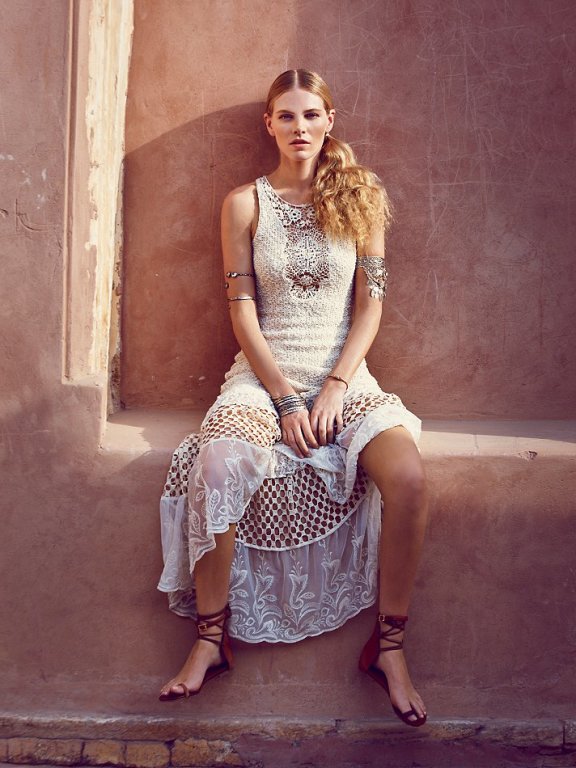 1. Beaded Silk Chiffon Gown by Mara Hoffman 2. White Romance Embroidered Maxi 3. Sand Dollar Knit Maxi 4. Kristal's Limited Edition White Dress  5. New Romantics Dance With Somebody Dress 6. Paperwhites Maxi 7. Tiered Lace Maxi by Erin Fetherston 7. Colors of the Moment Dress by Mara Hoffman 9. Valley Dress by Candela 10. Jess' Limited Edition Victorian Maxi
Recent Posts
It's finally here – the new collection from bohemian bridal label, Dreamers & Lovers. Featuring 12 dreamy…
When teachers Georgia and Ben made the switch from colleagues to couple, their efforts to keep it a secret from…
After two and a half years of engagement, Lisa and James were still in no rush to tie the knot,…