Carly & Aaron's 60s-inspired Wedding
When Carly and Aaron discovered they were pregnant a mere day after getting engaged, the couple welcomed the challenge with "cheek-burning grins" and set about creating their dream shotgun wedding. Sharing a love of mid-century pop culture, these two styled their day with a hefty dose of retro and embraced the opportunity to let their inner rockabillies shine. Their Kirra Hill Community Centre wedding was captured by the brilliant Dan O'Day, who was praised by the pair with a stream of bold and underlined superlatives.
Despite cries of amazement from friends about the briefness of their planning period (about two months!!) Carly and Aaron rather enjoyed the speedy process of organising their wedding. "There was no time to overthink anything" says Carly "and we found it kept us focussed on what was important." It also allowed them to stick within a modest budget, with little time for elaborate ideas to spiral out of control.
"We identified the most important elements where we felt we needed to invest in quality vendors" says Carly "once we had allocated money to those things, we were resourceful with the rest." Fortunate to have a pool of talented friends, the couple asked a few people to contribute to the wedding rather than give gifts. Carly also rolled up her sleeves for a little wedding DIY; a lawyer by day, she moonlights as Nannabones Jam and made delicious jam favours for all the guests.
Carly, who was 16 weeks along on the big day, recommends to other pregnant brides to choose a dress that's a little on the roomy side. She learnt the hard way that it's "much easier to take a dress in than to add five inches to it a few days before the wedding!" Despite any wardrobe dramas, she looked radiant in her tea length lace wedding dress; a vintage find from Etsy seller Dear Golden. A vibrant flower crown and utterly gorgeous bouquet by Elyssium Blooms completed this glowing bride's 60s-inspred look.
I must give a special thank you to this lovely pair, who took the time to give us a beautiful account of their day, despite having a brand new, tiny human in their lives! We're so smitten with this wedding, and so glad you shared it with us. We wish your little family all the very best x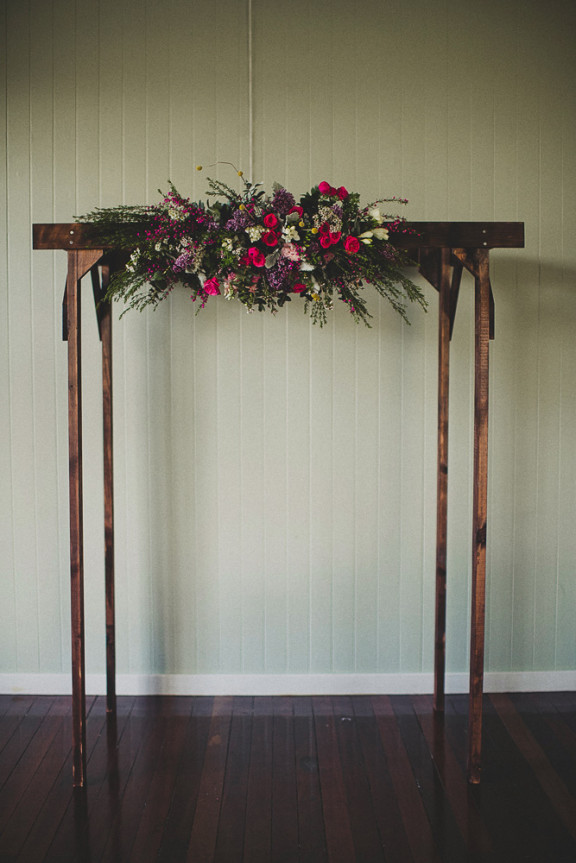 Photography: Dan O'Day | Bride's dress: Dear Golden | Bride's shoes: Bloch Dancewear | Bridesmaids dresses: Dear Golden | Groom's suit: Country Road | Makeup: Lara Quinn | Ceremony venue: Kirra Hill Community Centre | Celebrant: Rosanne Sinclair | Reception & Catering: Justin Lane Pizzeria | Flowers and flower crown: Elyssium Blooms | Jam favours: Nannabones Jam
Recent Posts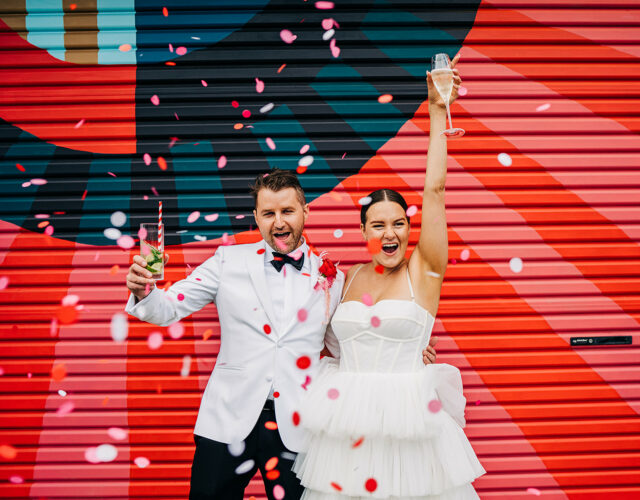 In the heart of the city, a tale of serendipitous love unfolded between Madi and Tim, two accountants…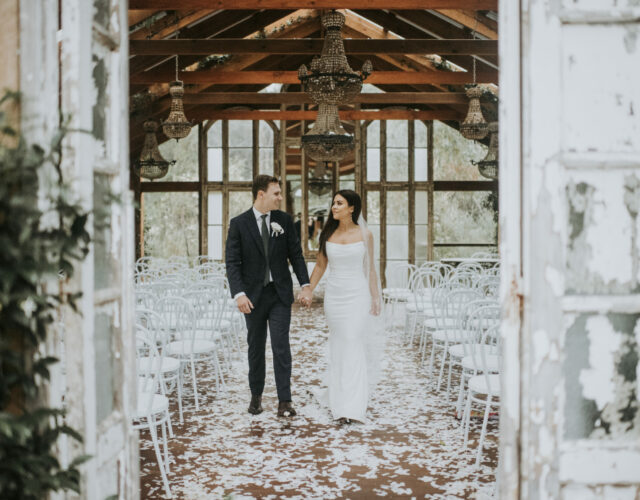 In the serene embrace of The Woods Farm, Jervis Bay, on the 14th of May 2022, Hugh and Felicity tenderly…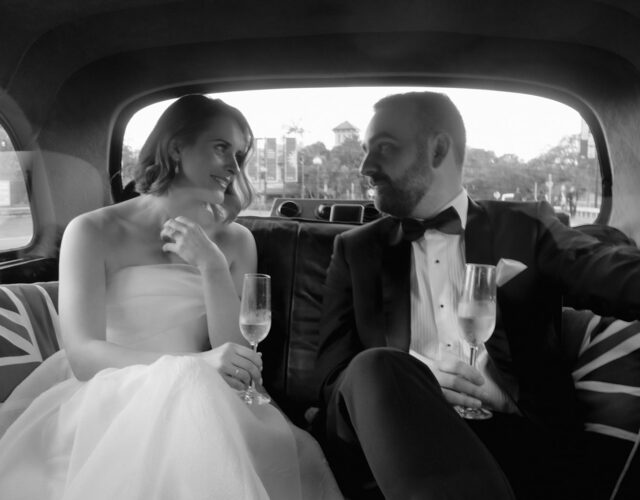 In the bustling cityscape of Sydney, the story of Mariia and Matthew unfolds – a romance that transcends…