Jemimah & Matt's Open-Air Adelaide Wedding
Jemimah made a run for it just before Matt popped the question – but for good reason! During a sunset hike up a cliff in Second Valley, he had challenged her to race to the top. "Not expecting such a competitive reaction I took off," Jemimah laughs, "leaving a slightly nervous Fiancé-to-be calling out for me to come back!" When she finally heard his shouts, she turned to find him down on one knee a good 50 metres away holding a ring, with the sun setting behind him. Can we just savour that image for a moment?
Having studied Fashion Design, this babin' bride knows her way around a sewing machine so she took it upon herself to design the dress she'd been dreaming of, "The design of the dress was a modern interpretation of the 1920's drop-waisted dresses. Making the dress myself gave me the freedom to have the dress fit, look and be made in the fabrics I wanted. I also feel I saved someone the pain of dealing with me as a fussy bride!"
Scout Edwards of Whitewall Photography captured some stellar snaps of these sweethearts, and with festoon lights, bright blooms and a relaxed vibe, their open-air ceremony and reception at Adelaide's Beaumont House was every bit the rustic-industrial affair they imagined.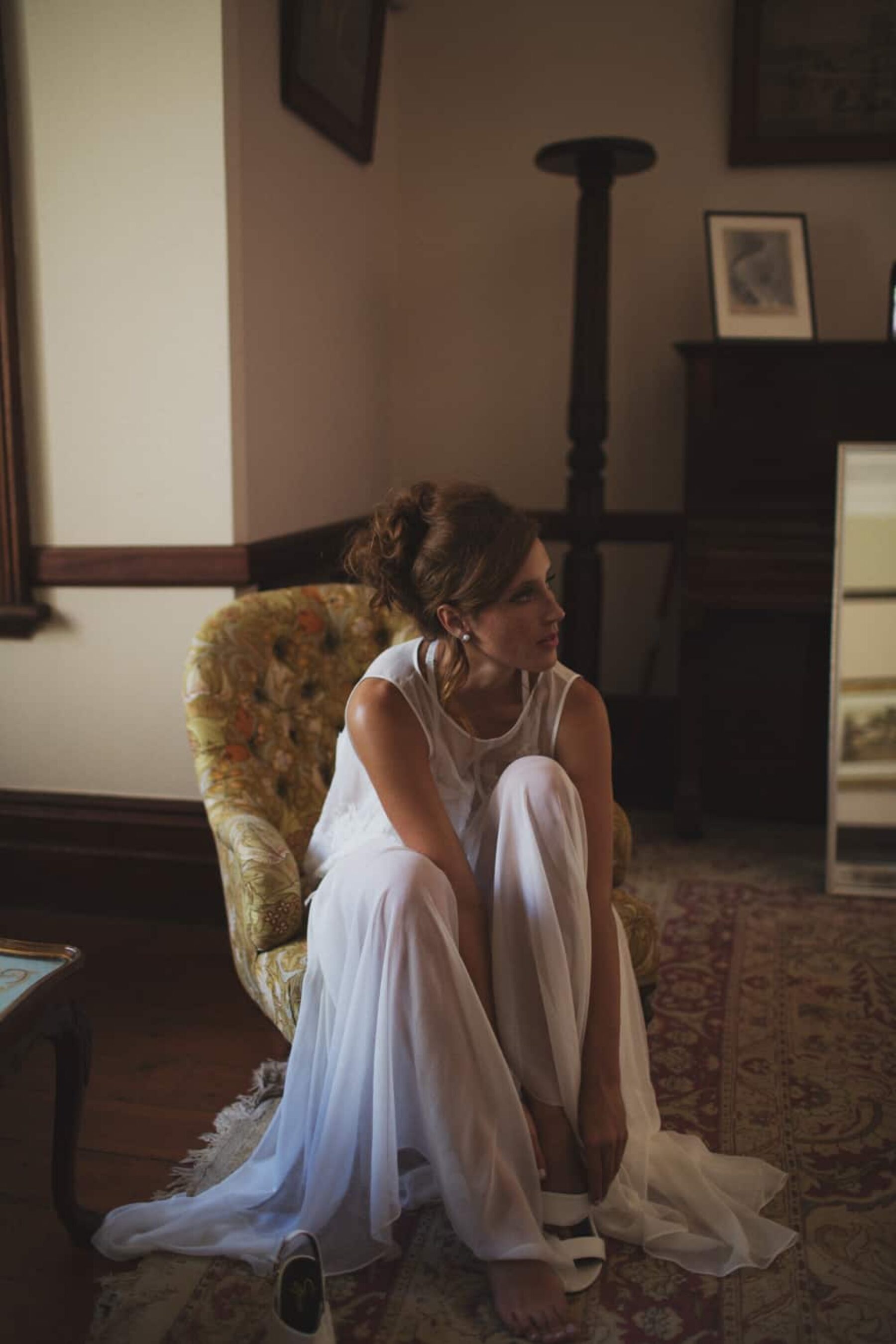 Recent Posts
After Ben proposed to Belinda on the rooftop of The Calile Hotel, it was only fitting the…
Easing into their wedding with brunch at a local café before heading to their Ooi House Airbnb…
Six years after being introduced by friends, Tom & Libby tied the knot at VIC's luxurious French-chateau style mansion…