Eva & Winston's Understated Wedding at Coatesville Hall
Eva and Winston may have been engaged for two years, but ended up planning their stylish and super fun wedding in under three months! Currently London based, they headed home to beautiful Auckland for their understated autumnal wedding at Coatesville Hall, captured by Frank & Peggy.
Eva has her reasons for the short time-frame. "It was mix of trying to fit it in with Win's job as a professional rugby player and, much to Win's chagrin, my liking to leave these things till the last minute (I do think three months gave us more than enough time!)."  The couple had an effective tactic for putting together a banging wedding in record time. They stayed focused on what they felt to be the most important aspects of the day; epic blooms, amazing photography and good food. Naomi from Leaf and Honey stepped in to create whimsical and bright bouquets in pinks and blues, that popped against the bridal party's modern monochromatic style.
The ceremony and reception were held in the same spot, so that guests could move straight on to the party, and the cocktails. "We wanted a venue to suit the 'vibe' we were after which was understated, relaxed and quite earthy and authentic. The Coatesville Hall suited this perfectly, and the autumn trees where a real bonus."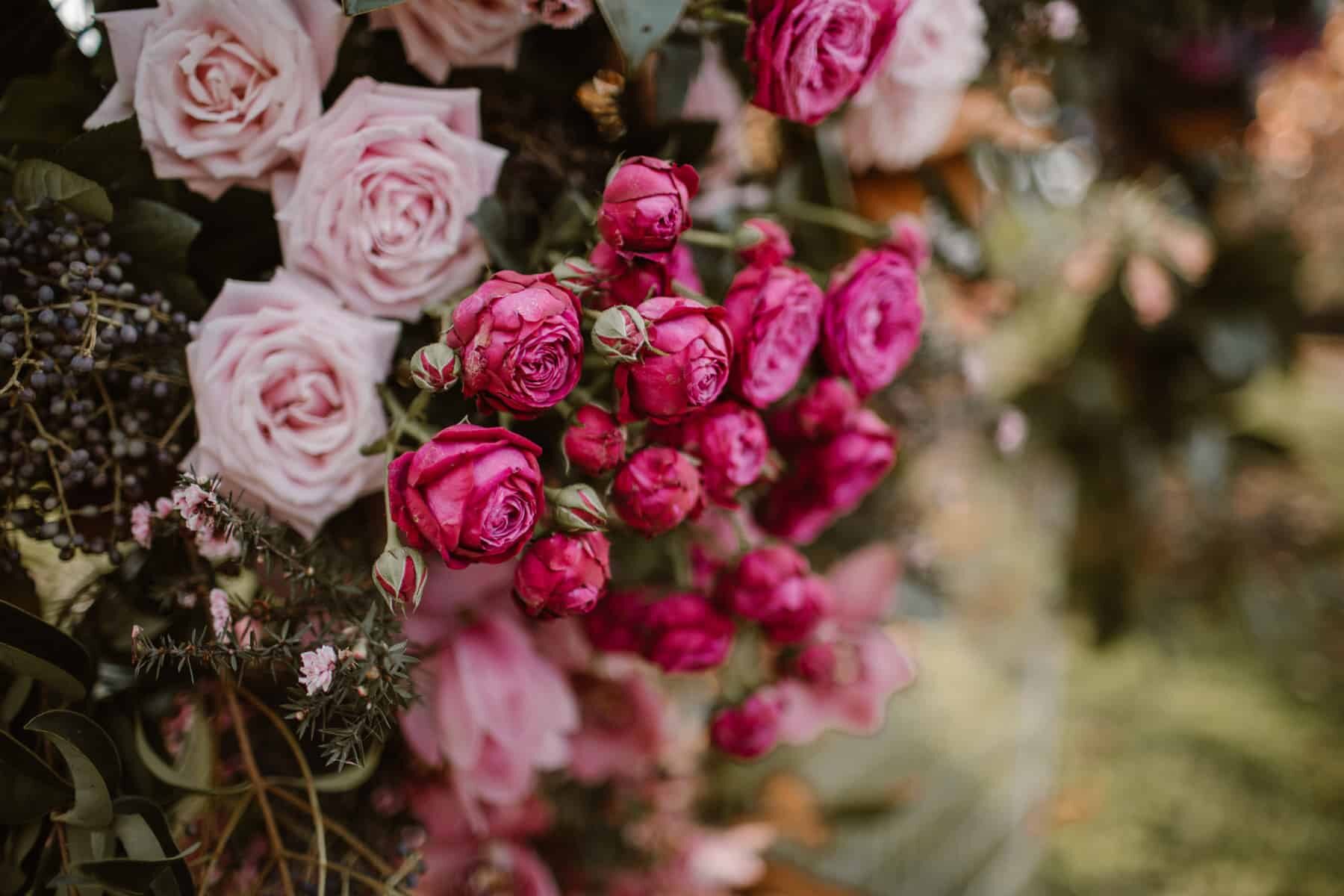 Recent Posts
After rekindling their romance twelve years after going separate ways, it's pretty obvious this Melbourne couple were always a sure…
A colourful, vintage-inspired party that was all about good times and good tunes, Geelong couple Jules and Josh chose to…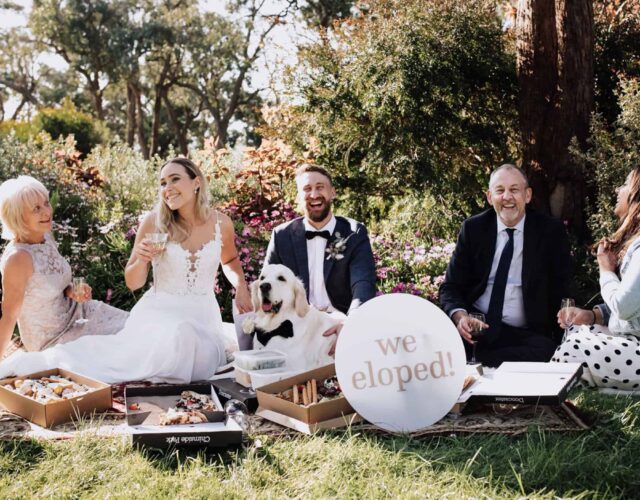 Pulling a wedding together in two weeks (thanks COVID) may not be an ideal scenario for most, but it didn't…