Rach & Adam's DIY Outback Wedding
Rach and Adam were just kids when they met, and it must have been fate that brought their two families to the same beach that Christmas. 19 years later the two tied the knot in a black-tie bush affair beneath the Glenorie gums.
The Australian outback holds a special spot in both Rach and Adam's hearts, so there was really no question when it came to finding somewhere to say I do. Adam's family property in Glenorie, NSW had everything they were looking for – relaxed country charm and even a barn built especially for weddings (Adam's sister had been the first to benefit!). They chose to wed on ANZAC Day – the centenary, no less- because what's more Australian than that!
DIY was vital in the lead up to the big day and Rach and Adam had everyone involved. Signs were handmade from reclaimed timber, Adam's parents built the washroom from scratch and the groom himself crafted the arbor under which he and Rach said I do. In fact, the whole day was a family affair with Rach's grandfather giving a Welsh blessing, and both bride and groom wore trinkets that belonged to their grandparents.
The bride had always envisaged lace and cap sleeves so when she spotted her Wendy Makin dress in Vision in White she knew she'd found the one. These cuties also knew they'd found the one when it came to Bless Photography, "Finding Tay was such a blessing – excuse the pun!" Laughs Rach, "From the first night we met her, we felt so welcome and relaxed. For a couple that are both quite camera shy, she managed to make us feel as though there was no one there, just Adam and I."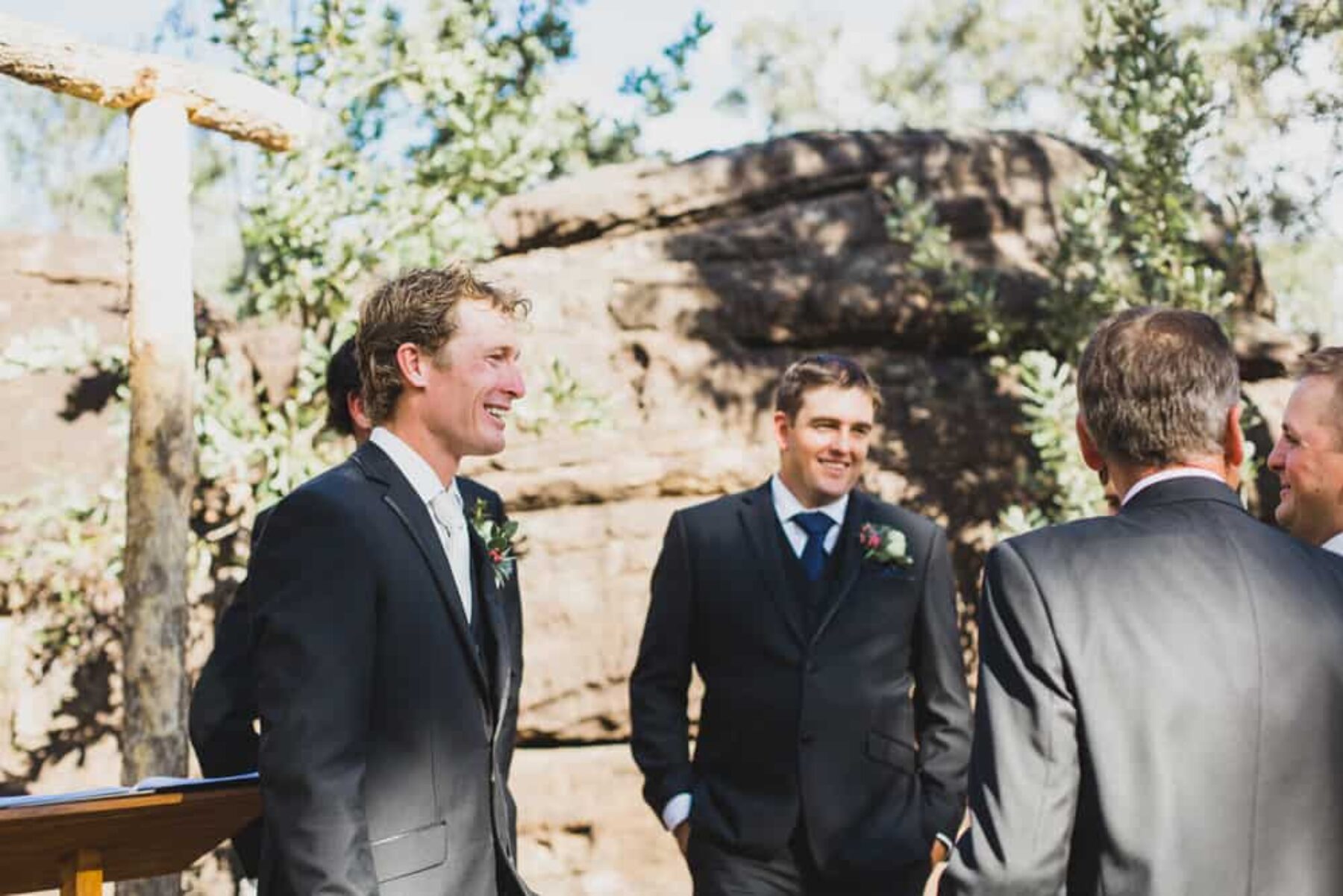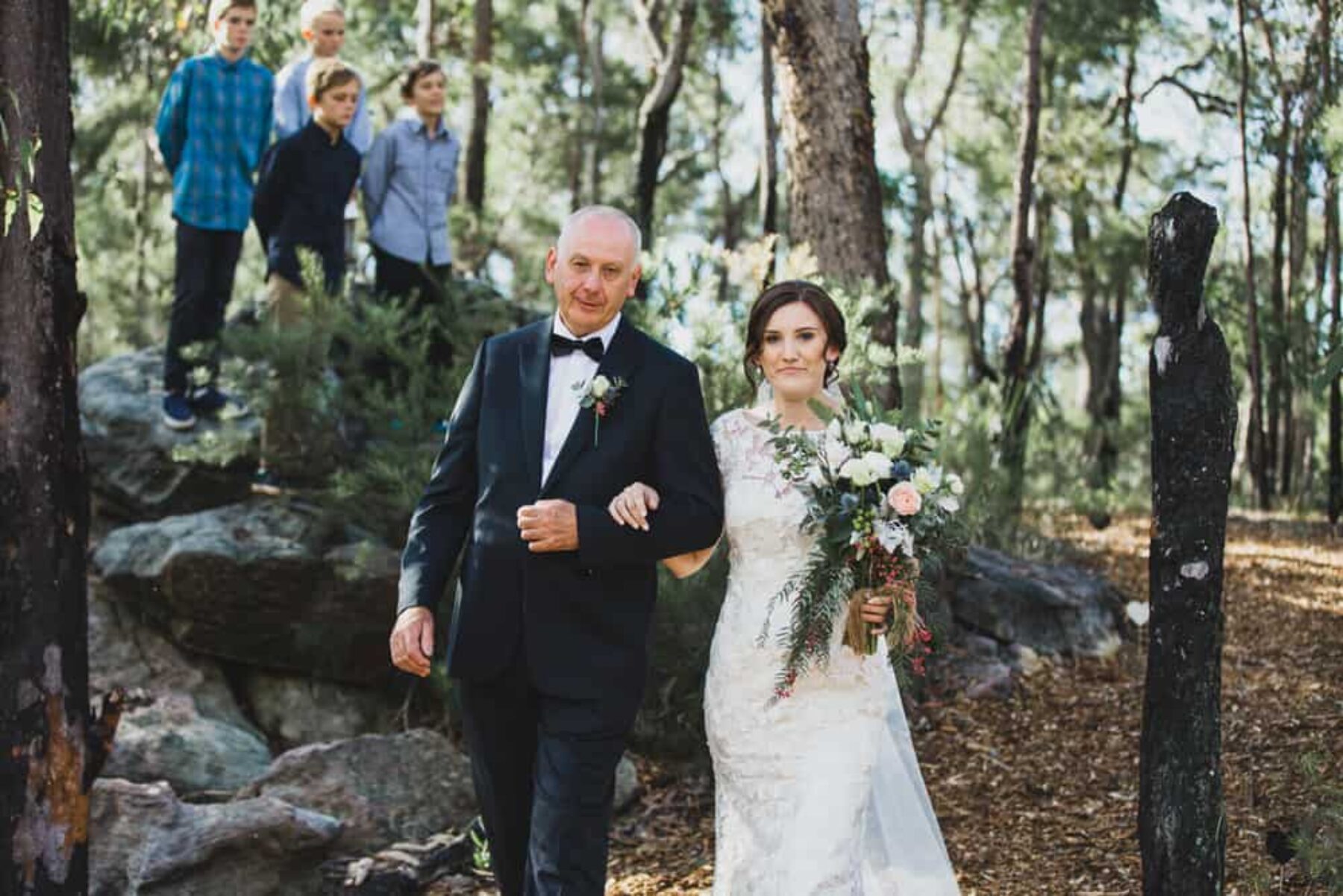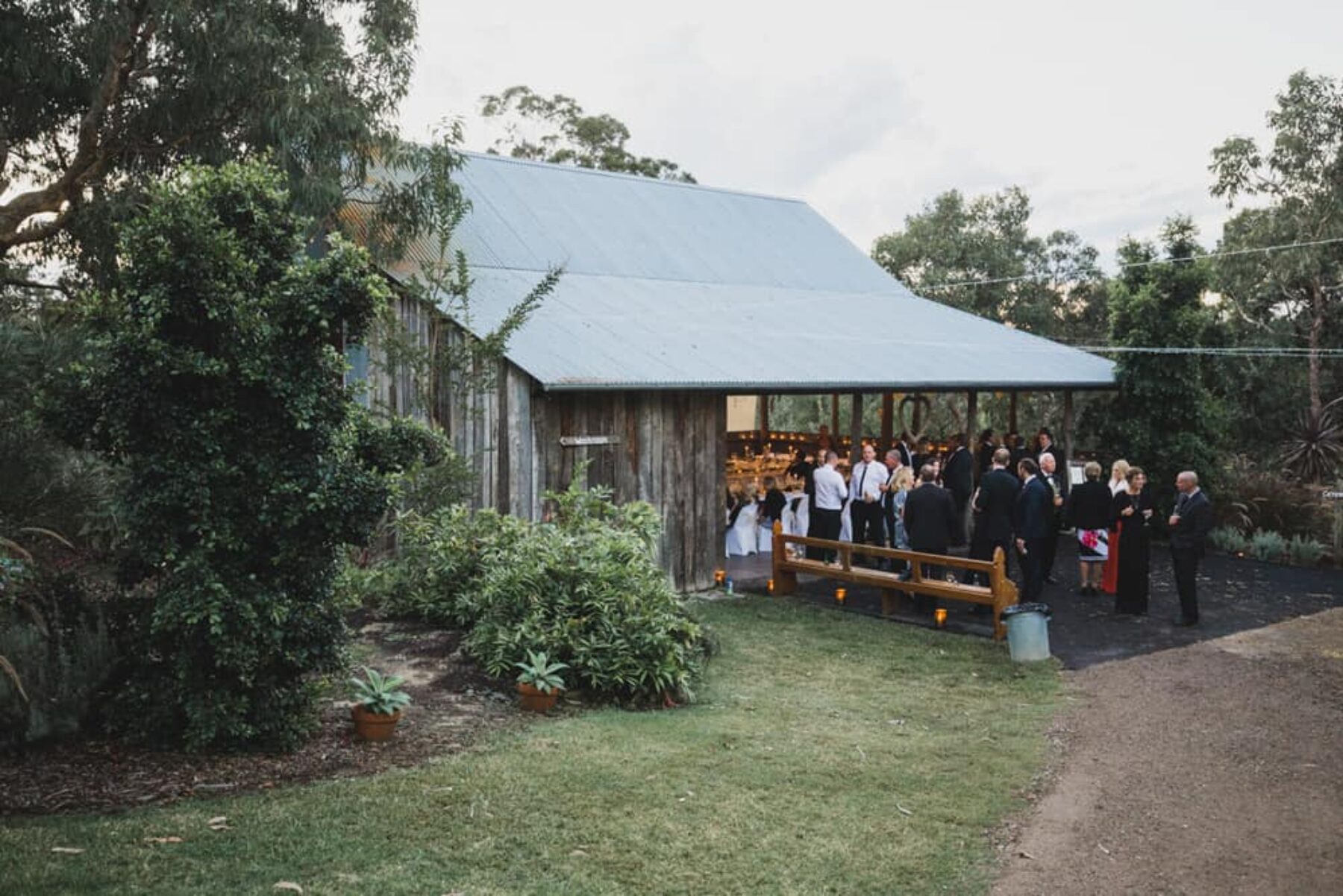 Recent Posts
Well versed in playing host, Marah and Simon graduated from house party to epic warehouse party with…
Having suffered through months of drought, it could only be a good omen that the heavens finally opened on Chris'…
After toying with the idea of a destination wedding, Georgia and Adam opted instead to keep things closer to home.