Barn Wedding Ideas, Decorations & Venues We Love
If you are in love with the idea of tying the knot in a chic-bohemian venue surrounded by incredible woodlands in casual yet elegant style – barn weddings are an excellent choice for you. The natural, organic and laidback vibe associated with countryside weddings is truly magical.
The unique essence of a rustic love affair revolves around classic and timeless elements. It embodies sophistication, elegance, and urbanity. The artistic and idiosyncratic style of barnyard weddings appeals to modern romantic lovers to celebrate their union in rustic-inspired intimate venues. The cosy atmosphere, vintage-inspired gardens, beautiful fairy lights, stone walls, chic natural decor, mason jars, wooden accessories, earthy tones and exposed woodland beams create the perfect backdrop for your big day. 
Countryside weddings provide you with a black canvas, where you can incorporate a plethora of visions and say "I do" in the most astounding manner ever! It is an excellent choice for bringing your dream wedding aesthetics to reality. The fun and bright-spirited aesthetics of barn weddings symbolise a lovely, relaxed, free and easy-going feel. The memories will be worth cherishing forever. Epic forests, timeless wooden decor and natural surroundings factor into the celebration's aesthetics.
Barn weddings WE LOVE!
We are in love with the sophisticated rustic style of barn wedding affairs. Here's a roundup of our favourite real-life weddings that symbolises the quintessential embodiment of elegance, grace, bohemian style and timeless vintage-inspired themes. The accentuated natural settings, cosy barns and farmlands, breathtaking backdrops and beautiful lighting of these real-life weddings will make you want to tie the knot to the love of your life in a classical barn venue right now!
Surrounded by picturesque views and a stunning landscape, the coastline of Sydney is one of the most beautiful places in the world. Inspired by the modern, innovative and laid back style of barn nuptials, Sheree and Matt decided to tie the knot in Merribee which is home to historic farmhouses, traditional barnyards and gorgeous botanical gardens. All the images from this duo's big day were captured by With Love Weddings.
Sheree walked down the aisle flaunting her modern feminine styled backless dress from & for Love sourced through You Art Bridal. The combination of intricate lacy details, long sleeves and the beautiful ivory colour looked stunning! It complimented the nature-inspired setting of this gorgeous garden barnyard wedding perfectly. From the decorations and surroundings to the stunning attire, scenic views and beautiful barnyards – everything contributed to the festive aesthetics.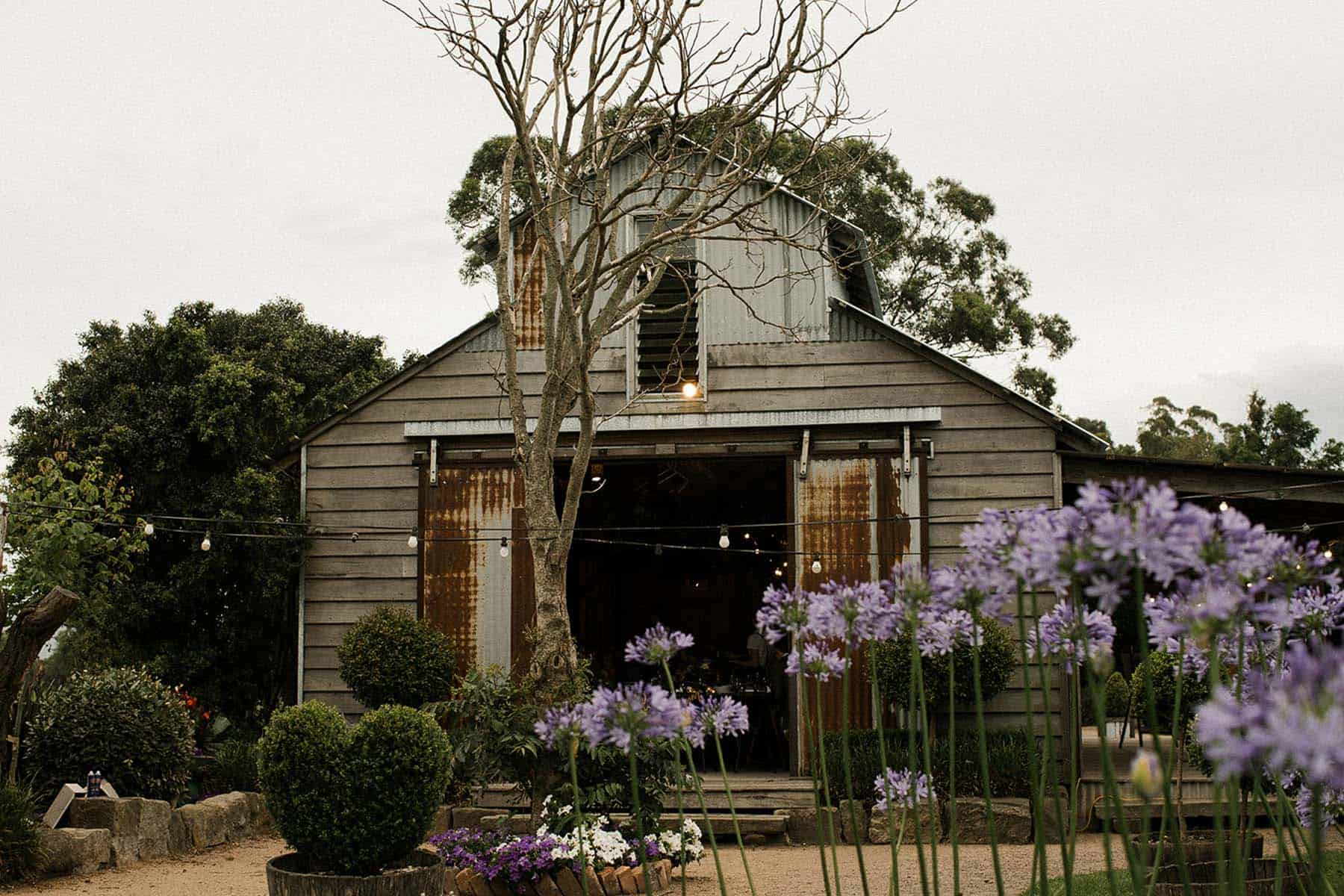 Can you imagine how this love duo hosted their wedding party in the restored venue of a 200-year-old barnyard?
Kendall and Kevin's DIY barn wedding is an ideal personification of lovely relaxed and homely feelings associated with rustic festivities. The couple decided to exchange their vows in the historical grounds of Holliston Historical Society surrounded by beautifully decorated barns. Kendall and Kevin made sure to provide their guests with a cosy unique experience by serving a BBQ style dinner. The traditionally-inspired seating area, live musical session, delicious food, and party in the stunning renowned 200-year old barn plus a mini cocktail hour in the laidback outdoorsy milieu contributed to the perfection of Kendall and Kevin's special day. The couple looked absolutely chic in their wedding couture.
Another major hit in our real-life weddings list, inspired by DIY barns and rustic settings is Kathleen and Dan's vintage affair. To make their big day more fun and memorable, the couple decided to incorporate their own style and personality into the wedding. From the customised tables, picnic rugs, chic wedding stationery, rustic-inspired seating area and lawn games – everything reflected laidback vibes. The barn took three days to set up for the big day and everything was perfect! By opting for a gorgeous gown from Rachel Gilbert beautified by intricate lacy details and floral patterns, Kathleen made a striking appearance with her crystallised jewellery and glorious bouquet by the Moss Industry. Every decorative element of their DIY barnyard wedding looked amazing and simply out of this world! It was the pinnacle of bohemian charm and easy style. We are in awe of this gorgeous DIY wedding and we are certain you will find some amazing inspirational ideas from Kathleen and Dan's barn nuptials.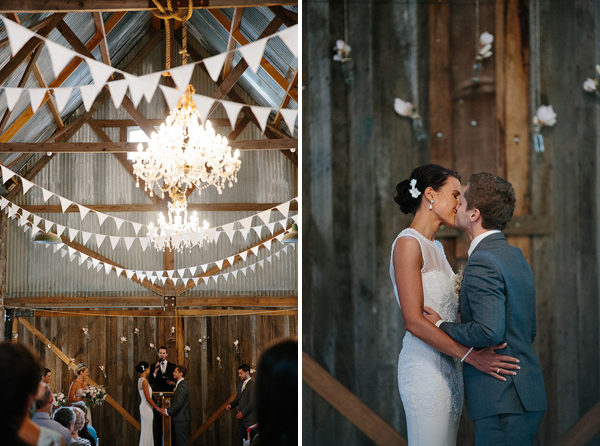 Getting married to your greatest love is surely one of the most exciting moments in life. Paris and Nathan's whimsical boho wedding in NSW was nothing less than magical. With Love, Weddings were sure to capture all the stunning and special moments of this rustic-inspired wedding perfectly. For some memorable, fun and personal vibes, the couple decided to confess their love for each other with the breathtaking views of the Pacific Ocean and country hills of Seacliff House as their backdrop. They also surprised everyone by writing their own heart-warming vows!
The whole scene was imbued with love and romance. Paris arrived wearing a gorgeous two-piece gown by Anna Maurer Bridal Couture that perfectly resonated with the aesthetics of the big day.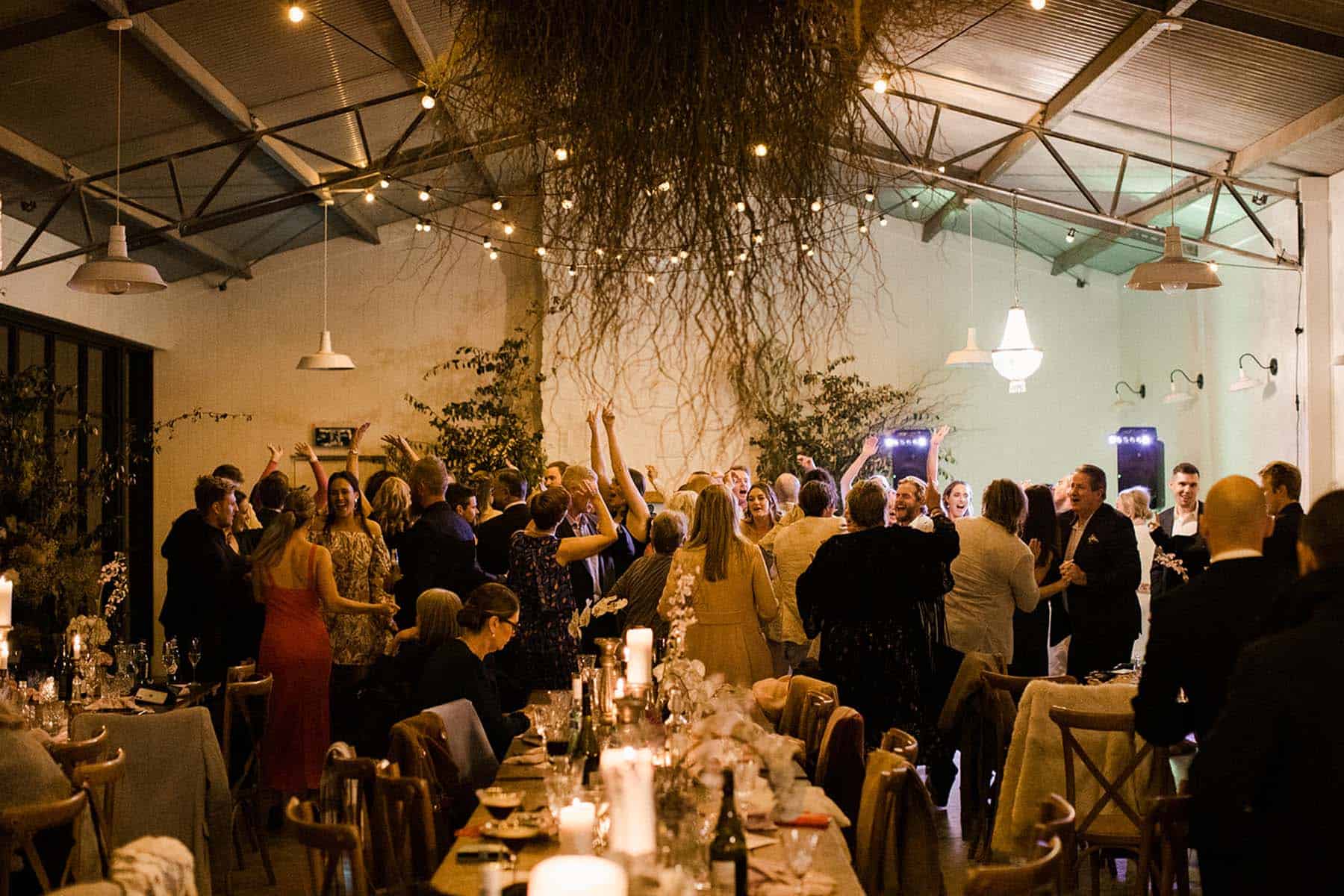 Barn Wedding Ideas
The popularity of chic rustic-inspired weddings that feature a dash of bohemian elements is increasing. To help you get the best inspo, we have rounded up some amazing and charming barn wedding ideas that will transform your big day.
Opt for a farmhouse for getting-ready
Is there anything more wonderful than getting ready in a luxurious farmhouse? The vintage style and elegance are incredible. If your barn venue includes the use of a gorgeous farmhouse or a cottage, utilise it for your getting-ready shots and set the mood for your big day.
Natural backdrop
Rustic weddings are all about making the most of organic and natural settings. If you wish to incorporate unique elements into your big day, exchanging your vows in front of a gorgeous natural backdrop, decorated with preserved daisies, tulips, sunflowers and roses is an amazing idea. Such a setting will dazzle everyone in attendance!
DIY with gorgeous barn lighting
Let's admit this; there is something utterly romantic and enchanting about the gorgeous lighting that complements the barnyards. The soft glow looks stunning and encapsulates warm and cosy vibes. Decorate your aisle with scented candles or simply add a draping of coloured illuminations at the entrance for a touch of elegance. Placing vintage lanterns at the entryway is another great idea to showcase your lovely bohemian affair to guests. Create a one-of-a-kind centrepiece by placing dimly lit lanterns. If you have a lot of trees and exposed wooden beams, consider decorating them with dimly-lit lights to create a relaxed feel. Fairy lights, lanterns and scented candles are ideal for transforming the setting of your countryside inspired wedding celebrations. 
Wooden centrepieces are your best friends
If you wish to incorporate a personal touch into your celebration, opt for decorating tables with classic wooden centrepieces. It is an amazing way to add elegance and embrace the natural laidback design of vintage-inspired weddings.
Invitations  
Wedding stationery sets the tone of your big day. The invitations and save-the-dates serve as the first glimpse that will convey your unique aesthetics to your invitees. For rustic-inspired barn weddings, we suggest you include hints of natural elements that reflect the gorgeous setting of your venue and give your guests a sneak peek of the style of the celebrations. You can also opt for suites with earthy tones, beautiful greenery, mason decorations and a plethora of charming florals to display on your wedding cards to create an astounding first impression.
Barn wedding decoration ideas
For a unique and memorable barn wedding, have a look at these decoration ideas:
Display a ladder
Displaying a ladder adorned with beautiful fairy lights will serve to be the perfect decorative element for your chic barnyard wedding.
Opt for candles
The warm soft glow of candles and their ability to enhance the aesthetics of barnyard wedding festivities are incredible. You can DIY the floating candles and decorate your tables with them for a warm and cosy feel.
Incorporate stunning wooden benches
Elevate the rustic look of your barnyard wedding by placing wooden benches as a seating arrangement. Adorne these benches with lanterns, mason jars and wispy floral arrangements to create a bespoke wedding experience.
Dresses
You can flaunt any rustic, chic or bohemian dress in your barn wedding. To create that perfectly chic and carefree look, we are here to guide you.
Grace Loves Lace is a renowned Australian bridal designer wear, synonymous with chic bohemian style and a gorgeous collection for fashion-forward brides. With double-layered tulle, intricate beading, and a voluminous skirt adorned with ivory lace, this dress is perfect for flaunting your bridal look at a rustic-inspired wedding.
 This stunning floor-length gown by Bo & Luca is our absolute favourite!
Characterised by fine embroidery, a beautifully embellished pattern ornamented on soft silk-organza fabric symbolises the ideal care-free bohemian spirit of barn weddings. You can never go wrong with the intricate beading and timeless style of this bridal wear!
If you wish to opt for a unique and classic bohemian-inspired wedding dress, these bridal separates could be perfect for you. The crochet element and unique design of this dress look breathtakingly gorgeous. We're sure it will enhance the theme of your barnyard wedding.
Is there anything more beautiful than a delicate gown adorned with lacy details and off-the-shoulder styling for a rustic wedding?
The gorgeous ivory colour will resonate perfectly, too, with stylish bohemian aesthetics.
Barn wedding venues in Australia
If the vintage-inspired settings intrigue you and you wish to tie the knot in a casual yet elegant and modern laidback style, these amazing rustic barn wedding venues in Australia will bring your dream wedding theme to reality. Let's have a look:
Are you looking for a great outdoorsy Australian venue that will fit the ultimate style of your sophisticated and laid-back wedding day? If yes, then Brickendon is the perfect choice for you! The scenic beauty of this wedding venue and the surroundings are as stunning as one can dream of: historic barnyards, well-equipped cottages and farmlands – everything reflects a chic rustic style. The heritage of the Brickendon dates back to early Tasmanian history and the famous story of William Archer's family. The spacious area and the magnificent barnyards provide you with the ultimate flexibility to bring your dream nuptials to life. The unique Australian heritage is well reflected through the gorgeous outdoorsy settings of the Brickendon Barnyards.
Hands down the best rustic-inspired wedding venue in Australia!
The idyllic rural setting of this gorgeous farmland will make your wedding day look and feel like a dream. The location is founded on the ultimate trifecta of elegance, sophistication and vintage style. With the masses of space offered by the Old Broad Water Farms, you can experiment DIY barnyard wedding ideas, throw amazing memorable parties and provide your guests with a comfortable, cosy environment. This hidden haven nestled in South West Australia is the perfect getaway for tying the knot. If you are in love with botanical gardens, spectacular woodlands and timeless architectural designs, the Old Broad Water Farms will be the perfect place for you to exchange vows. Situated miles away from the hustle and bustle of busy life, the rich heritage and classical architecture of this wedding locale have made it one of the most popular locations for marrying couples for years.
The gorgeous and plentiful space offered by the Waldara wedding venue will leave you in awe.
The setting of Waldara epitomises all the chic rustic elements you're looking for. The spectacular views, luxurious well-equipped farmhouses, beautifully styled private barns and stunning wooden beams will make you want to elope with the love of your life. Is there anything that this venue cannot offer? From the wooden beam ceilings, rustic flooring and large sliding doors that open onto gorgeously well-maintained gardens, bushes and vintage barns- this venue has something to offer for everyone. The nature-inspired details and the casual yet elegant ambience of this gorgeous wedding venue could well be the perfect fit for your barnyard nuptials. The landscaped grounds and surrounding meadows offer spectacular backdrops for capturing your stunning wedding portraits. We are absolutely in love with the heritage and architecture of the Waldara. It is amongst our favourite barn wedding venues in South Wales.
Nestled in the magnificent valley of Hawkesbury, Tobruk, Sydney offers you spectacular views and settings for your rustic-inspired love affair. The luxurious farmlands, barns and privately decorated acreage will enable you to curate your big day with charm, elegance and sophistication. The gorgeous lands of Tobruk, Sydney feature an infinite array of backdrops for capturing stunning photos. The picturesque fields and barns of this wedding locale deserve all the appreciation that's given to them! You can incorporate your personal aesthetics, bohemian elements and laidback style elegantly. The best part? Tobruk, Sydney is home to a plethora of entertaining places which will enable your guests to enjoy themselves and have a great time.
Final Thoughts
The trend of charming barn weddings is here to stay. Rustic weddings provide you with a blank canvas to create astounding aesthetics. Tying the knot in gorgeous woodlands, historical cottages or luxurious farmlands in elegant and laidback style feels special! The natural colour schemes, beautiful flowers and breathtaking backdrops will transform your big day into the most memorable, fun and cherished one of your life.
Recent Posts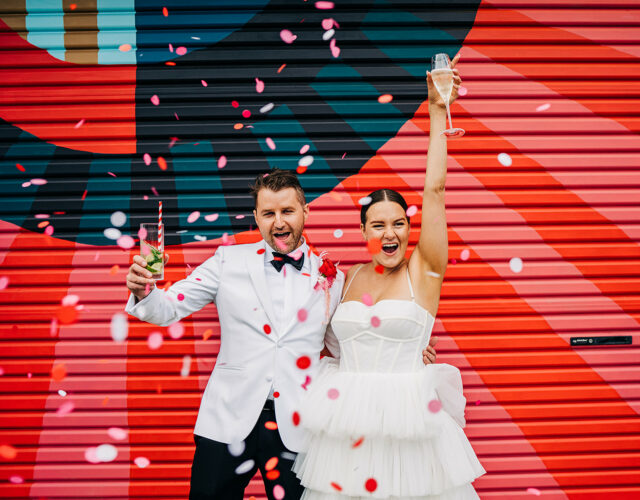 In the heart of the city, a tale of serendipitous love unfolded between Madi and Tim, two accountants…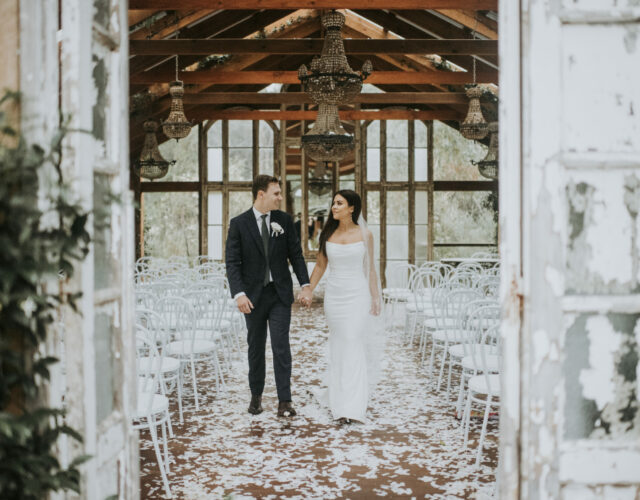 In the serene embrace of The Woods Farm, Jervis Bay, on the 14th of May 2022, Hugh and Felicity tenderly…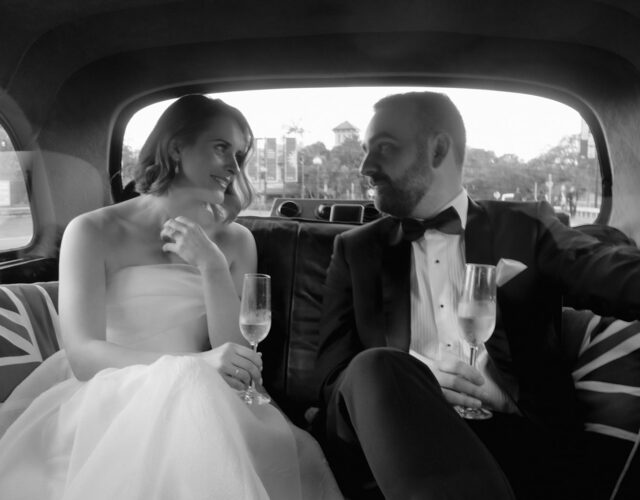 In the bustling cityscape of Sydney, the story of Mariia and Matthew unfolds – a romance that transcends…