Kendal and Phillip's Mount Maunganui Wedding
Kendal and Phillip's New Zealand wedding was a true labour of love, with family and friends pitching in to create the perfect setting on their favourite beach, where Mount Maunganui meets the sea.
Sarah-Kate McAleer of Chasing Brightness was the woman behind the lens and the couple tell us, "It was awesome having someone who got us, let us have some creative direction but also jumped in to add her professional advice. She made the process effortless."
Officiated by the groom's uncle, the ceremony was a very family focused affair. "Our signing table was my father's Rimu dining table from when he was a child growing up after the war," Phill explains. "We had a beautiful teepee made by Kendal's mum, and inside the base had Kendal's late Nanna's table cloth and also her mum's silk tie dyed cushions."
Having shared the same kindergarten and high school, it wasn't until Kendal and Phillip reconnected over the internet as adults that the sparks really began to fly. Phill recalls, "Kendal moved home on a hunch that if this thing was going to go anywhere, she needed to come home to where I was. At the time I was a wash-up living in my mum's cupboard-sized Harry Potter bedroom… When Kendal came home, we quickly fell in love and began officially going out. Getting together after all those years, it was amazing to find out how similar we were (and didn't ever realise at school) and how much we got along. It was an amazing time getting to know each other again but as adults."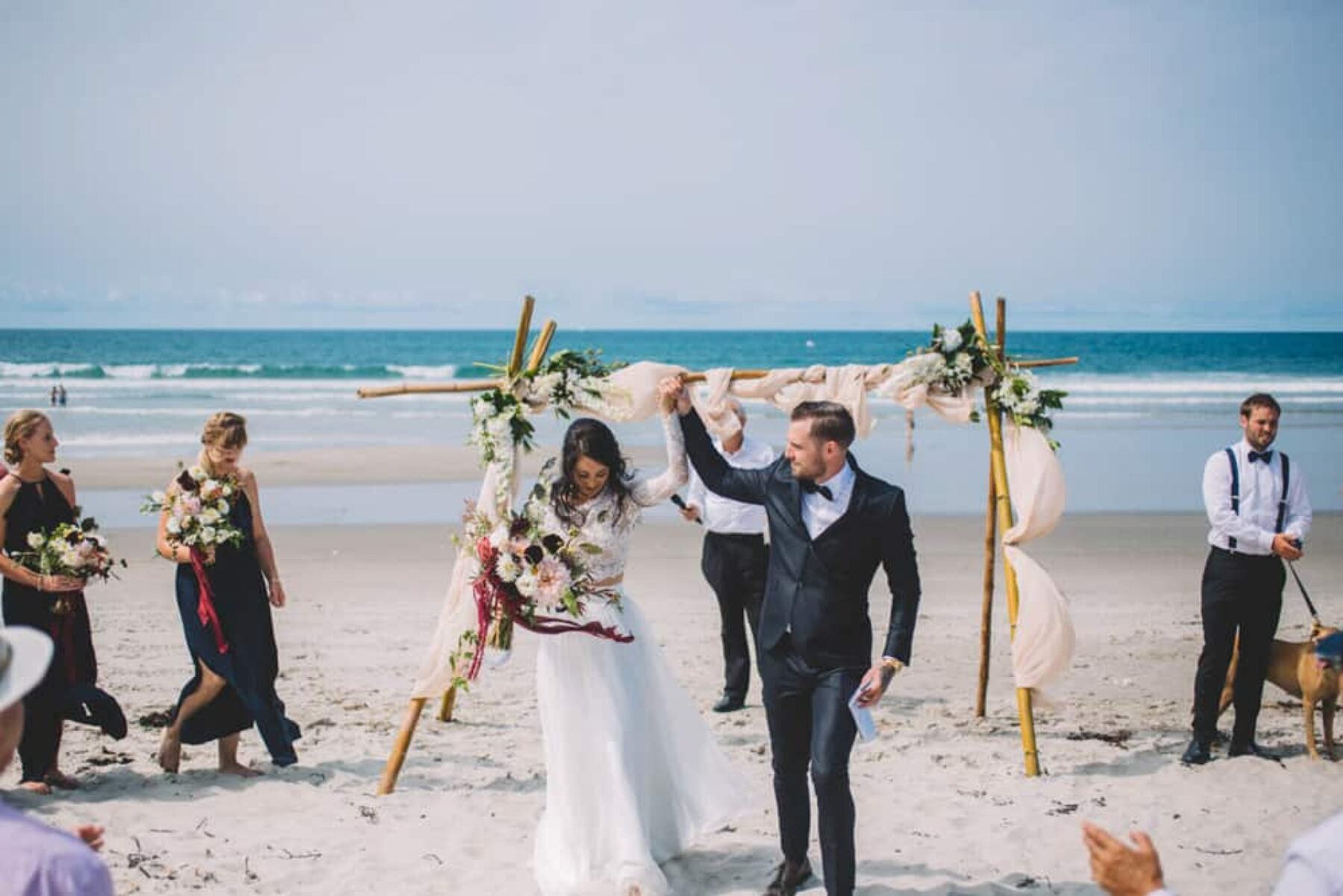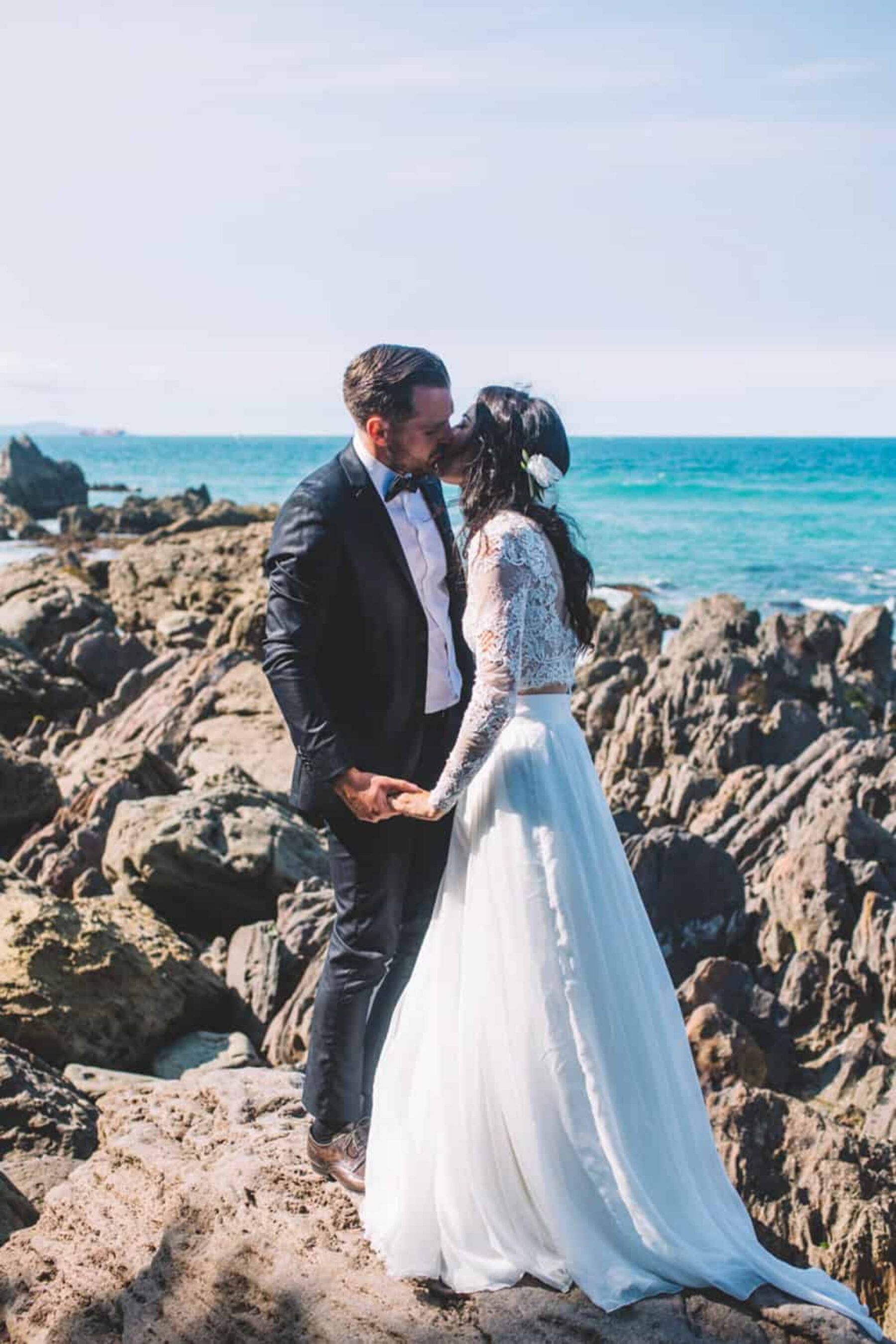 Recent Posts
For a perfect example of going with your gut, look no further than Erin and Shaun's big day.
Known for its botanical splendour and industrial warehouse feel, Melbourne venue Glasshaus Inside hosted Lindy…
Black Friday has never sat well with us here at Nouba. All that crazed spending on things which, let's be…