Best Outdoor Ceremony Spots
There are few countries in the world better suited to an outdoor wedding than Australia. A winning formula of sunshine, landscapes and nature-loving couples means we get some of the most gorgeous weddings on the planet! The team at WedShed wow us once again with their top spots, this time with eyes on the great outdoors.
Willow Farm / Berry, NSW
Willow Farm is 160 sprawling acres of prime ceremony spots but this old cut-back tree takes the cake for us. Living proof that Mother Nature is an artist.
Kangaroo Valley Bush Retreat, NSW
Set on 100 acres of absolute secluded bushland, Kangaroo Valley Bush Retreat has a trump card – a cathedral-like rock formation that's perfect for nature-loving couples. To be married with an abundance of flora and fauna surrounding you is pretty special, we think.
Summergrove Estate / Northern NSW
Facing out to hinterland and ocean beyond, the ceremony spot at Summergrove Estate could be described as nothing short of epic. Oh, then there's 73 acres of vineyards, olive groves, orchards and countryside to top it off.
Maleny Retreat / Maleny, QLD
The only problem with getting married here is that the distractingly beautiful view. Maleny Retreat faces out towards the Glasshouse Mountains – dramatic peaks rising from the surrounding countryside. It's an unbelievable sight and about as 'wow-factor' as a ceremony spot can get.
Graciosa / Ewingsdale, NSW
A spectacular natural bamboo archway at Graciosa frames couples and their loved ones during the ceremony, while also providing a jaw-dropping window to view the surrounding rollings hills of the Byron Bay region.
Shene Estate / Southern Tasmania
Once the ostentatious gothic residence of an early colonialist, Shene Estate is now owned by a fun, young family who have opened up it's doors to the public and started a gin distillery on-site. The opportunity to get married in front of  a centuries-old sandstone 'barn' is one we'd find hard to pass up if we were doing the deed down south.
Mimosa Glen Homestead  / Tooborac, VIC
A family-owned property dating back to the 1880s, Mimosa Glen is pretty much pure Australia – a woolshed, a bubbling creek, burnt countryside and a wine region nearby. There's also this beautiful rocky enclave which makes for a most memorable ceremony spot.
Bunker Bay / Cape Naturaliste, WA
What is it with the beaches over in WA? They're all so gorgeous, with blindingly white sand and blink-again turquoise blue water. Bunker Bay is no different – it's a gently curving stretch of beach protected by the Cape Naturaliste promontory. Plus there's a relaxed beachfront café, aptly named Bunkers Beach Café, to shuffle barefoot into for your reception.
The Green Cathedral / Tiona, NSW
At the Green Cathedral, rough timbered pews line up under a canopy on the shores of the beautiful Wallis Lake. A natural, alfresco cathedral, just keep fingers crossed for a sunny day – or stock up on fun, colourful umbrellas for guests just in case.
Uluru / Uluru-Kata Tjuta National Park, NT
There had to be a landmark in this list. Uluru is thought by many to be the heart of Australia, which seems quite fitting for a wedding ceremony. To say your vows in front of one of the oldest, most spiritually powerful places in this country would be nothing short of a privilege.
Voyages Indigenous Tourism is the official operator for tourism and weddings at Uluru, Kata Tjuta and surrounds.
WedShed is an online platform that brings together a collection of unique Australian venues to hire for weddings. For more venue inspiration, see their other fab roundups or head to wedshed.com.au
Credits
Words: WedShed | Images: Various |
Recent Posts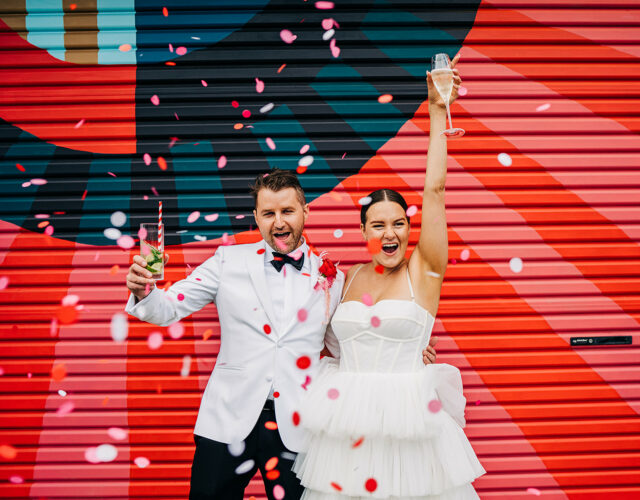 In the heart of the city, a tale of serendipitous love unfolded between Madi and Tim, two accountants…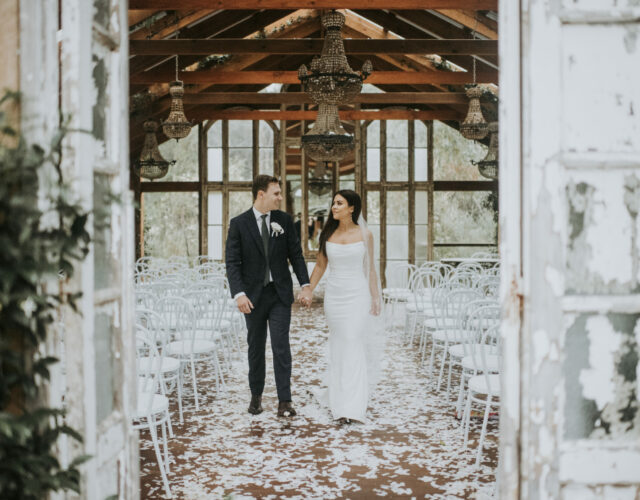 In the serene embrace of The Woods Farm, Jervis Bay, on the 14th of May 2022, Hugh and Felicity tenderly…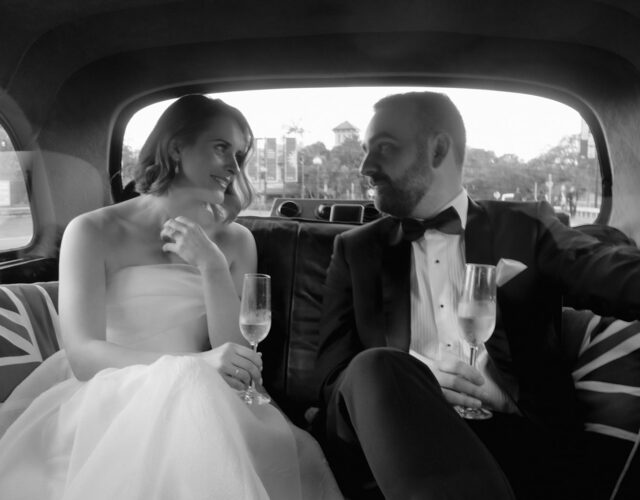 In the bustling cityscape of Sydney, the story of Mariia and Matthew unfolds – a romance that transcends…