Best of 2020: Bouquets & Backdrops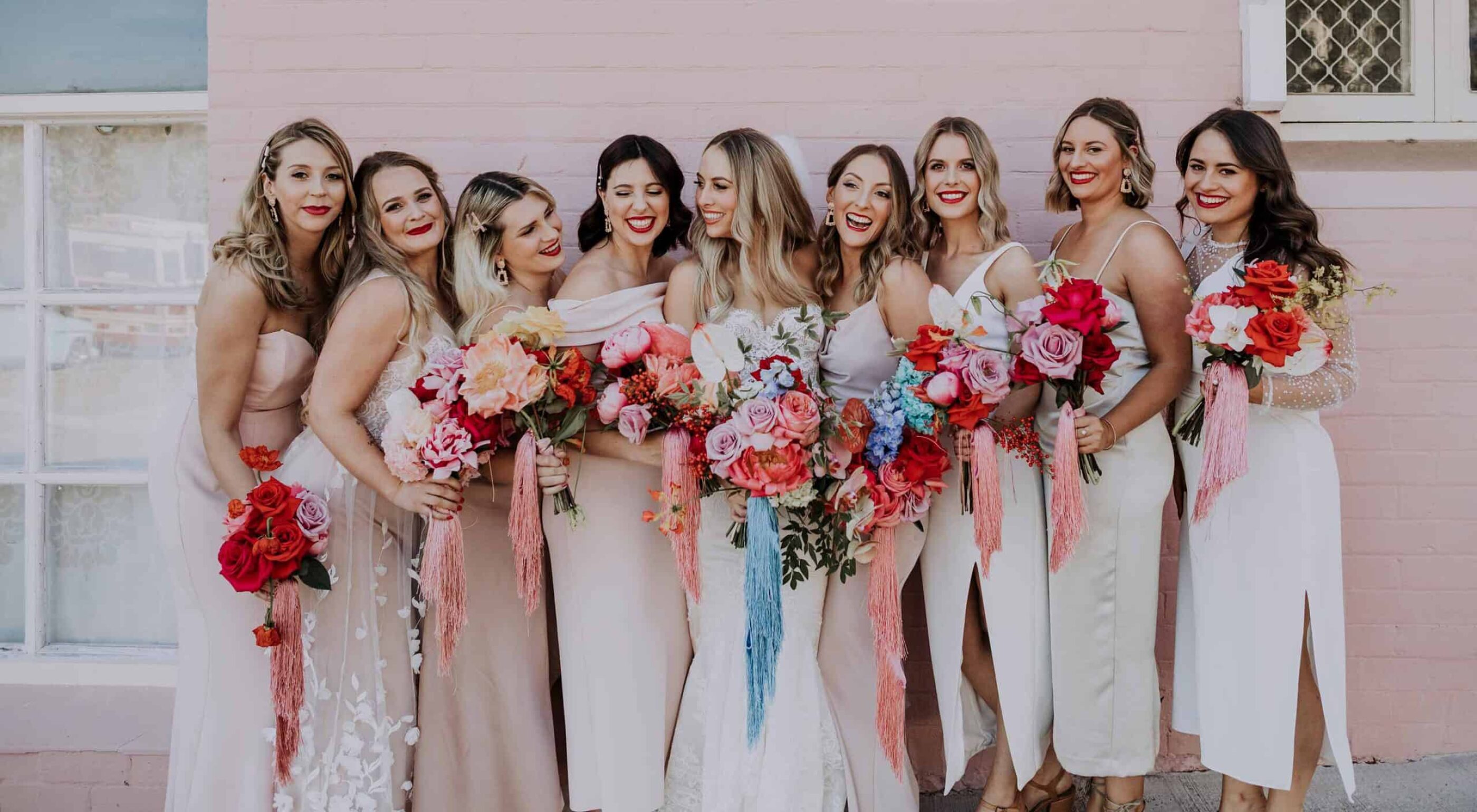 When it came to bouquets and backdrops in 2020, it was big and bold all the way. For some couples, statement florals in an otherwise downsized wedding, was one way they could splash out and celebrate. Even when flower supplies were cut off due to travel restrictions, florists and stylists dug deep and got creative with dried arrangements and alternative substrates to make an impact.
We've rounded up the best bouquets and backdrops from the year that was and are excited to see many of our talented Nouba florists in the lineup! If you're on the hunt for a floral genius in your neck of the woods, be sure to check out our florists on the Directory.
While we're here, we wanted to give a special shout out to the amazing and resilient florists who have had an especially rough time this year – particularly those in Victoria, who suffered the longest lockdown in the world. When weddings were cancelled, one of the most heart-warming things we saw was a bunch of fabulous florists and flower suppliers get together to donate all their would-be wedding flowers to the most deserving of recipients – the health workers fighting on the front line. There were too many to mention here, but you can check out this Insta post by Botanics Melbourne for the lineup of legends.
Blush, burgundy and pops of gold
Freek Florals definitely got her freak on for Josh and Tiarne's wedding day blooms. With its gold painted roses and trailing amaranth, Tiarne's bouquet was pure drama… and that flower wall was something else! Catch this flower-filled Margaret River wedding here.
Secret garden vibes
Blonde Florals created whimsical blooms to enhance the magical setting of Mitch and April's Noojee wedding. A ground arch with wild grasses and foraged florals was the perfect frame for their secret garden ceremony. See Mitch and April's ethereal wedfest in full here.
Candy Crush
Lilly's bridal bouquet got a whole lot of love on the blog, and it's not hard to see why. Natural Art Flowers wove some serious floral magic with candy coloured creations that set the tone for this vibrant day. Catch Lilly and Steven's Fremantle wedding here.
Moody blooms and a golden sun
The Wedding Concept teamed up with Flowers by Elli Page to style up a storm for Kate and Bradie's day. We can't get enough of that gorgeous golden sun arbour! See this moody Margaret River wedding in full here.
Cascades of baby's breath
Pomp & Splendour created Loren's incredible cascading bouquet and bold reception designs, but Loren's bridesmaid (Alicia of Wildflower Perth) stepped in to create those gorgeous cascading bridesmaid bouquets of sprayed baby's breath. Catch Loren and Cameron's Yarra Valley wedding here.
Pastel painted palms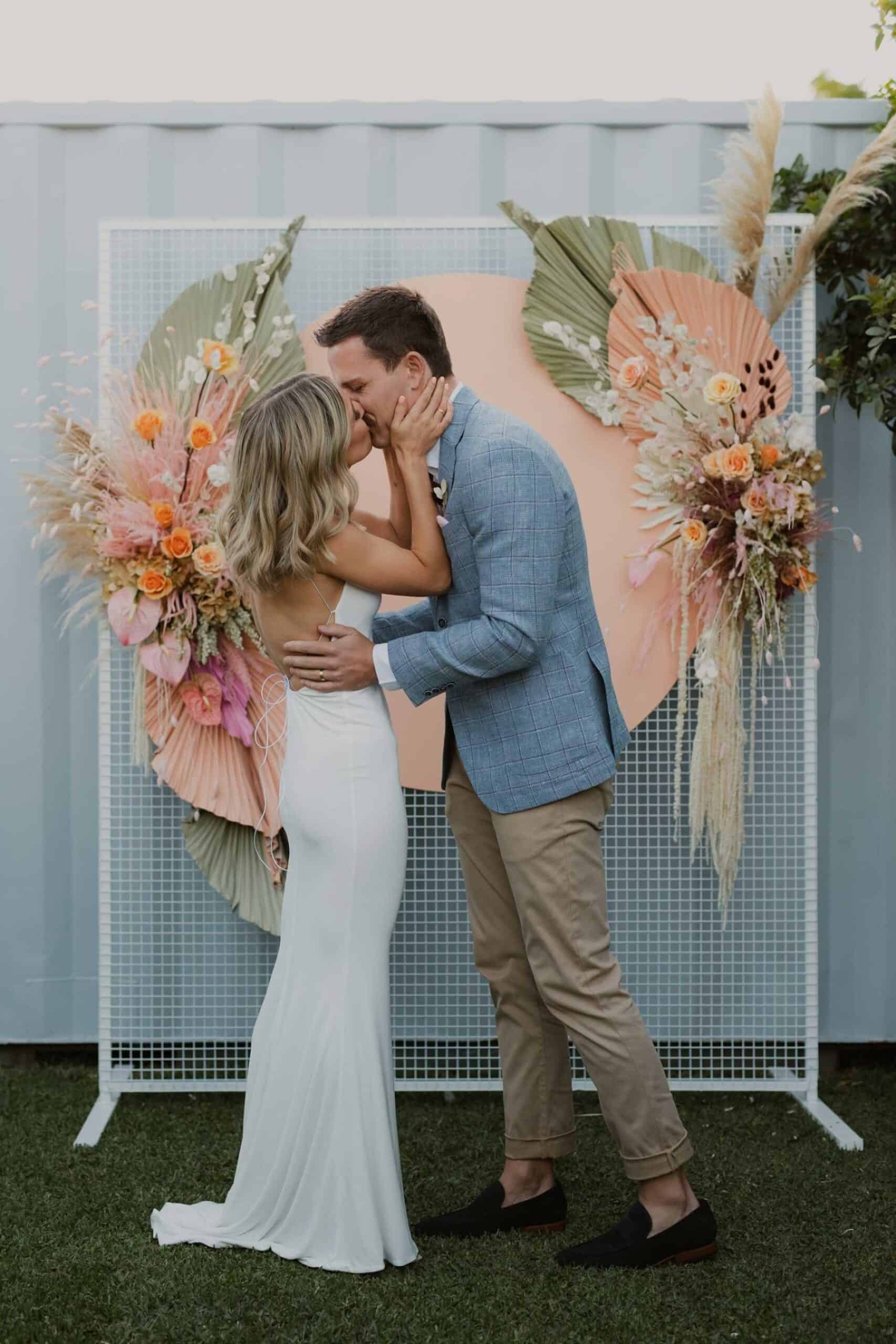 Pared back but perfect – a simple pink circle framed by painted palm fronds and pastel florals created a sweet backdrop for Lexi and Nicks day. Iconic Weddings Perth teamed up with Pure Pollen Co to style this laid back Fremantle wedding. Catch it in full here.
Celestial scenes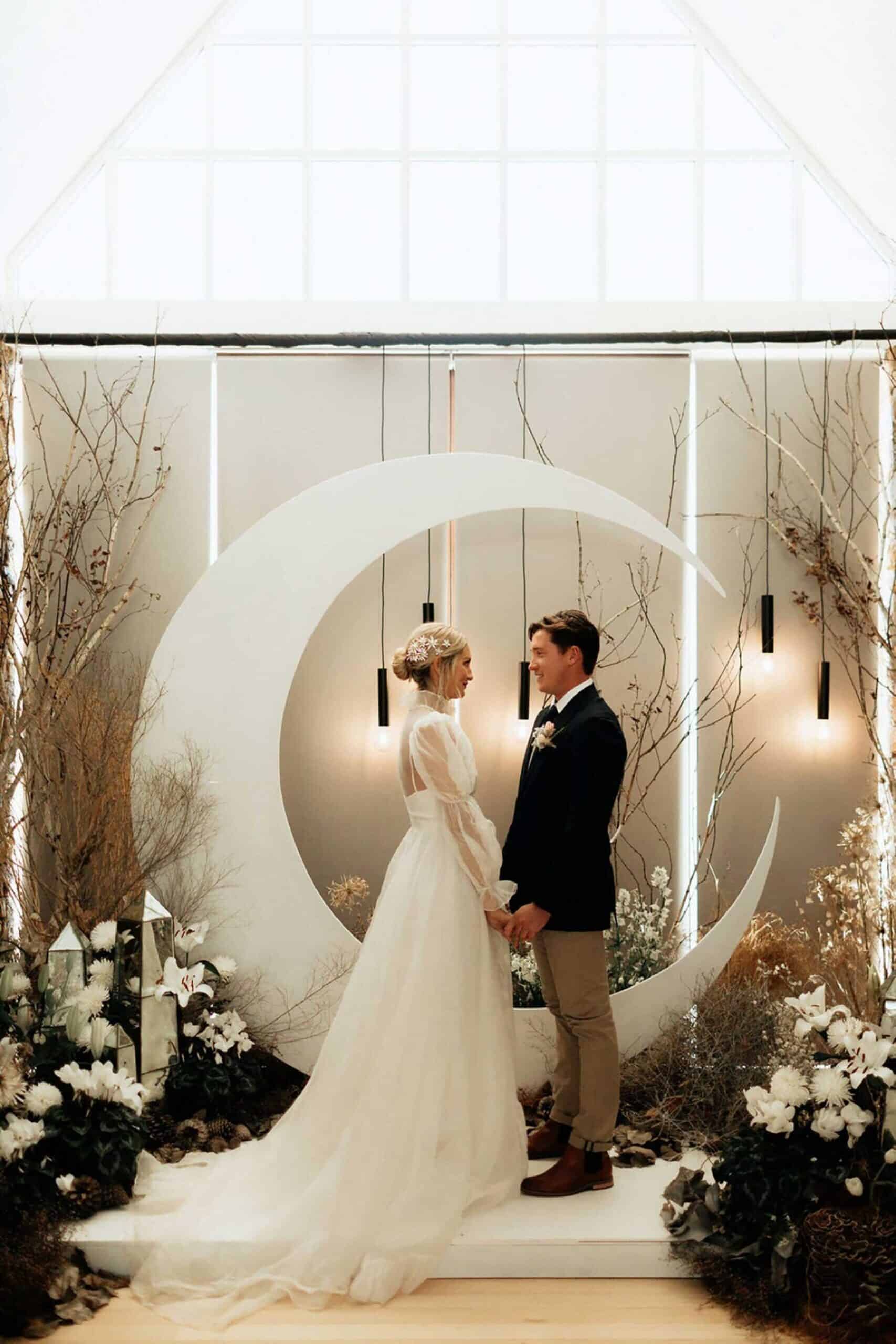 The Wedding Concept and Lara Rose Botanical Stylist teamed up to create these celestial scenes, with icy white florals and a crescent moon arbour. See this solstice-inspired shoot in full here.
Pink petal party
It was all about big, bold and pink for Steph and Eli, and Signature Floral Design delivered in spades! The pink pampas is a real winner. Catch this epic Perth wedding in full here.
Here comes the sun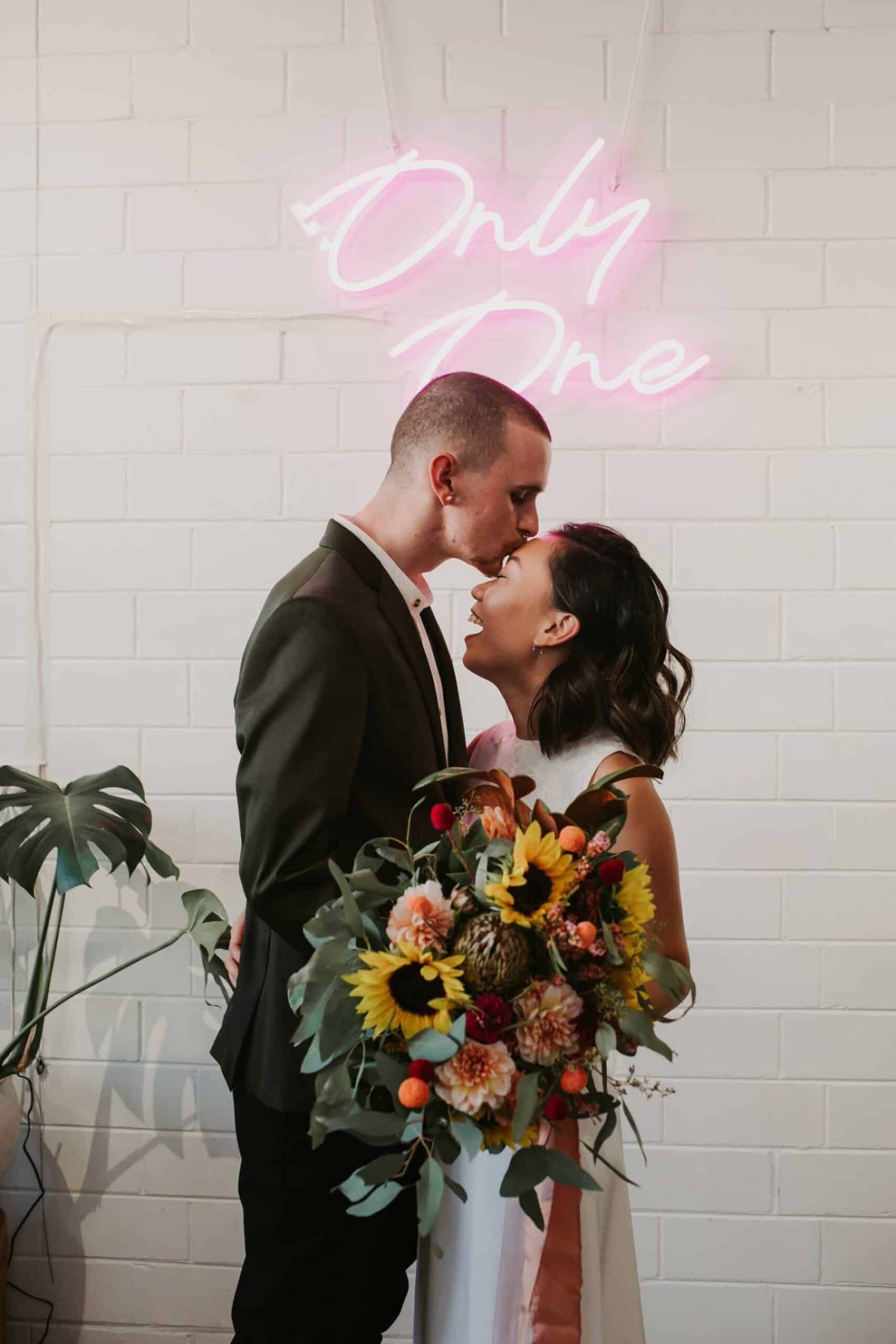 Zoe and Lachlan's photographers also doubles as their florists! Woodvine and Co crafted sunny bouquets that championed the bride's favorite florals, sunflowers. Catch their warehouse wedding in full here.
Woven and wild
Made from woven vines and branches, Jemma and Garry's arbour was dressed with blooms by Fox + Co Flowers and styled by The Wedding Concept. See their bohemian winery wedding here.
Pastel punch
Georgia and Adam's stylist Georgia Munn teamed up with florist, Zoe Langbridge Flowers, who created bold arrangements in a pastel palette, and a dreamy white and yellow bridal bouquet. See their colourful rooftop wedding here.
Credits
Header image Keeper Cretive | Other images Various, as captioned |
Recent Posts
Luxe blooms and opulent bridal gowns contrasted with earthy tones and arid gardens for this desert inspired shoot. Perth Photographer…
Ok, so 2020 wasn't ideal, but do you know what we loved about the crazy year that was? We loved…
Usually when we round up the year's best bridal, it's easy to see the top trends shine…