Welcome to the first instalment of a new series, where we'll be bringing you an abundance of ultra pin-able eye candy, inspired by seasonal flowers that are currently In Bloom. To kick things off, we're looking at the happiest of spring blooms, poppies!
It's hard not to be delighted by the sight of these friendly florals, with their rambling tendrils and bright faces, even the funny little heads of unopened buds are oddly endearing. Brightening our lives in an array of happy hues, poppies look gorgeous in bouquets of shocking neons to pretty pastels and everything in between.
Poppies are in season in Australia from late winter to early spring. For more wedding bouquet inspiration, stop by our Blooms Pinterest board.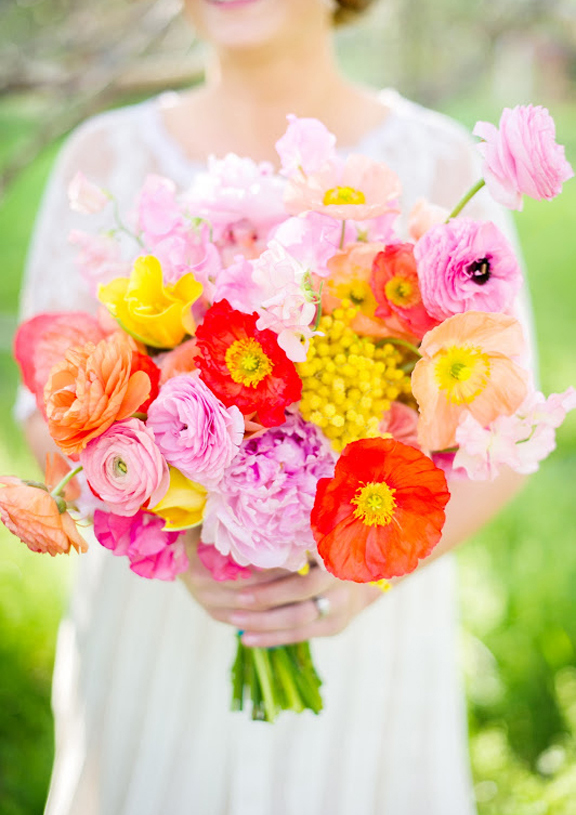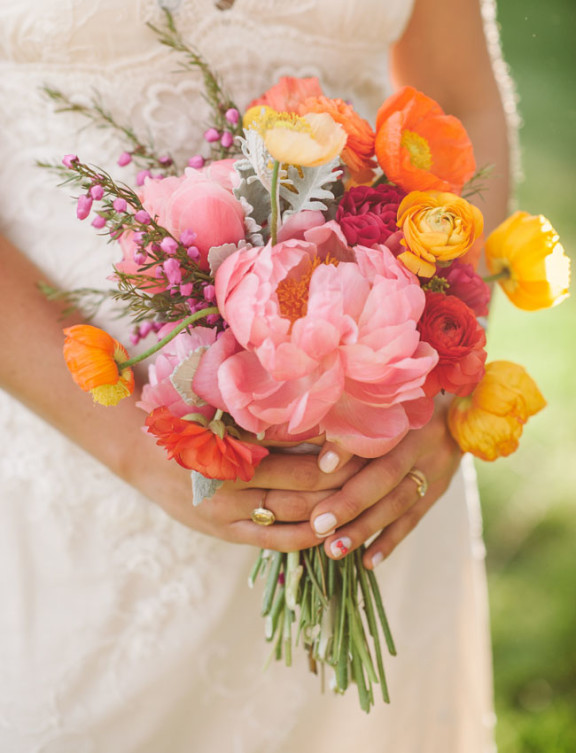 Images 1 & 2. Bows & Arrows Flowers, 3. Flower Talk / Angela Higgins, 4. The Nichols, 5. Birds of a Feather, 6 & 7. Bows & Arrows Flowers, 8. Tulipina  9 & 10. Root 75 / Swoon by Katie, 11. Design Love Fest, 12. Haley Sheffield, 13. Pomp & Splendour / Lara Hotz,  14. Sweet Root Village, 15. Tulipina
Recent Posts
Well versed in playing host, Marah and Simon graduated from house party to epic warehouse party with…
Having suffered through months of drought, it could only be a good omen that the heavens finally opened on Chris'…
After toying with the idea of a destination wedding, Georgia and Adam opted instead to keep things closer to home.