Set in a secluded alcove of New Zealand's Woodhill Forest, this bohemian love shoot by Lucy Rice Photography has got us a little weak at the knees. The free spirited scene was styled by The Heirloom and features real life lovers, Kathryn and Mathieu.
Adorned in jewels by Jasmin Sparrow, Kathryn wore a series of one-off vintage wedding dresses from Jet Set Bohemian. We're particularly loving the 70s sleeved drape dress, paired to perfection with the turquoise beaded headpiece.
The gypsy love story played out naturally under the canopy of the Raj Tent, and in Lucy's words, was "a day full of smiles, nature and pretty things."
---
Photography: Lucy Rice Photography | Styling: The Heirloom | Location: Woodhill Forest, Muriwai, NZ | Hair & Makeup: Elise Wilson | Cake: Sugar Town | Tent: Raj Tent Club | Jewellery: Jasmin Sparrow | Attire: Jet Set Bohemian
Recent Posts
This carefully curated wedding inspiration keeps sustainable practice in mind while celebrating all the beauty to be found in Australia.
Jeepers, what a year! We've been looking back at last year's most loved bridal styles,…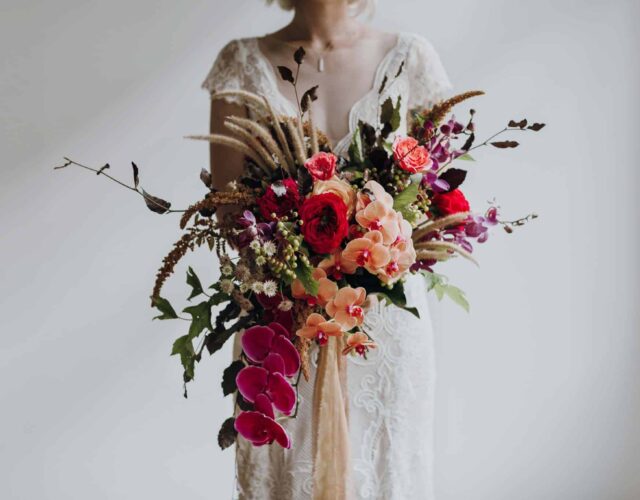 Looking back at 2018's most popular florals, the three elements that really stood out were colour, form and scale. Continuing…