Tipi + Mineral Wedding Inspiration
With a dramatic quarry as its backdrop and geode accents throughout, we're loving the mineral slant on this bohemian tipi wedding shoot from our friends in the west.
Styled by Pretty Willow and captured by CJ Williams, the editorial features two towering tipis from Perth hire company TP & Co. With typically boho furnishings of Persian rugs and cushions, it's the harder-edged elements of stone, metal and crystal that bring a contemporary dimension to the shoot.
An impressive dessert table by Nik Naks Sweetest Treats showcases mineral-themed delights of pink quartz gemstones and a crystal- inspired wedding cake. The soft pink and grey palette is offset with jewel-toned florals and foliage by Ruby Tree Creative.
Contrasting the harsh, rocky surrounds, the model wears a delicate lace gown from Through the White Door with a relaxed braid by Kayla Marshall and natural makeup by Sitting Pretty.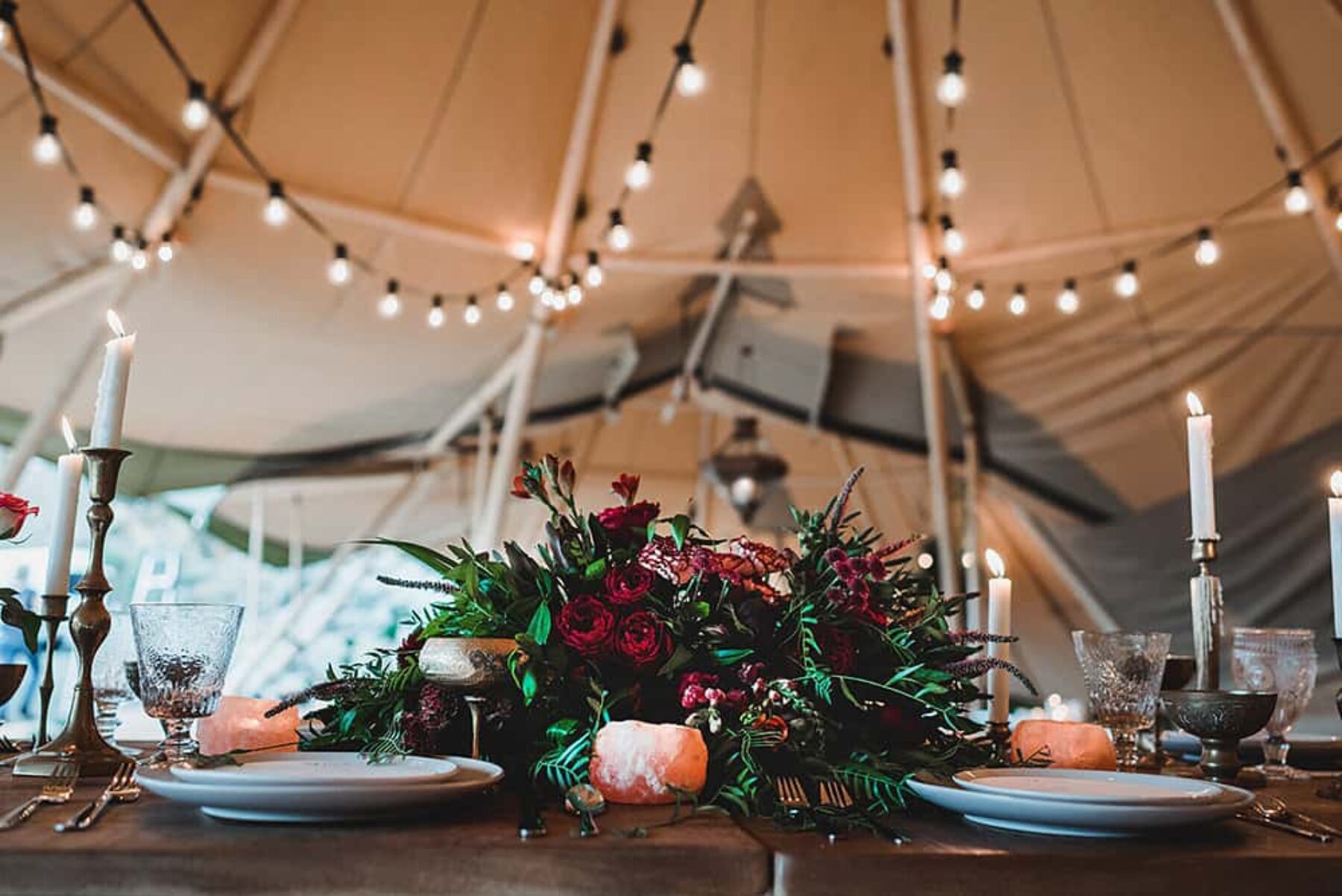 Recent Posts
Inspired by the historic Rift Estate in Bowral, photographer Zelda Green teamed up with…
What better time to chat all things cake than while we're still basking in the haze of our Easter chocolate…
Former travelling DJs and forever partners in crime, Steph and Callum's NSW backyard and beach wedding prioritised all that the…