Hilary & Mark's Botanic Garden Wedding
Despite the 39• scorcher of a day, Hilary & Mark pulled off an elegant ceremony at Melbourne's Royal Botanic Gardens, followed by a fun reception at the Mountain Goat Brewery, but not before a trip to the Moomba Festival with their bridal party. Needless to say, this provided some great photo opportunities, awesomely executed by Jason Vandermeer.
"There was no set theme per se for our wedding," says Hilary "we just wanted it to be relaxed, happy, fun and full of love and laughter wedding that wasn't going to break the bank! In all honesty, we just wanted to throw a bloomin' great party our family and our friends."
Hilary looked stunning in a custom Anna Campbell gown and veil. Hilary tells me "Anna was an absolute dream to work with, she was very patient and completely understood what I was after." Her shoes proved to be trickier to find "I found most typical 'bridal' shoes absolutely vomit worthy (white shoes are the WORST!) and ended up finding a dynamo pair of glittery gold and black heels from BHLDN, much to my mother's horror."
The pair incorporated loads of DIY details into their wedding, and ongoing project that they both loved doing together. "Mark and I spent hours designing the stationery and paper goods used on the day," says Hilary "I spent days gluing our cupcake boxes for the guests, deciding on our wedding music playlists, sourcing fairy lights and photos of our parents and grandparents on their wedding days and so on. It was a mammoth task but I loved every minute of it. It definitely brought Mark and I closer as we glued our fingers together, individually stamped our guests names onto invitations and managed to fill our lounge room with paper, ribbon and ink."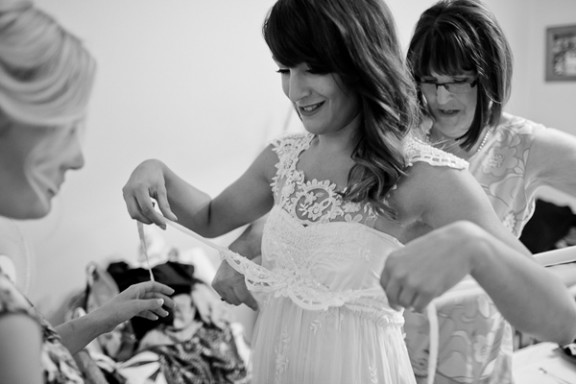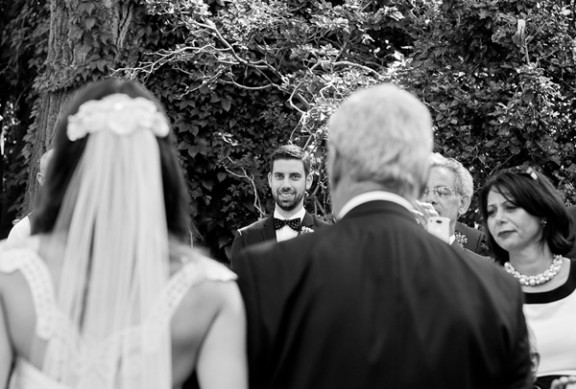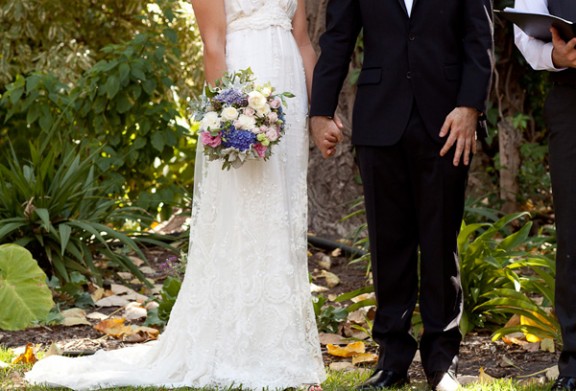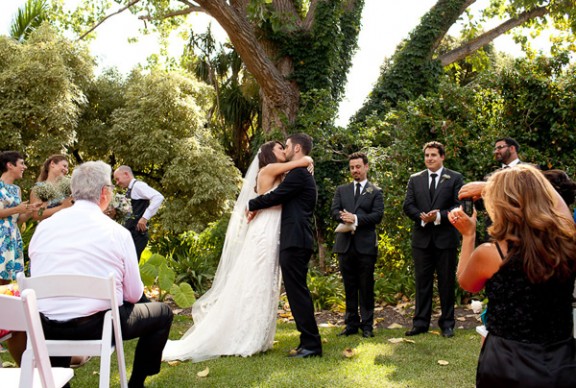 Recent Posts
This carefully curated wedding inspiration keeps sustainable practice in mind while celebrating all the beauty to be found in Australia.
Jeepers, what a year! We've been looking back at last year's most loved bridal styles,…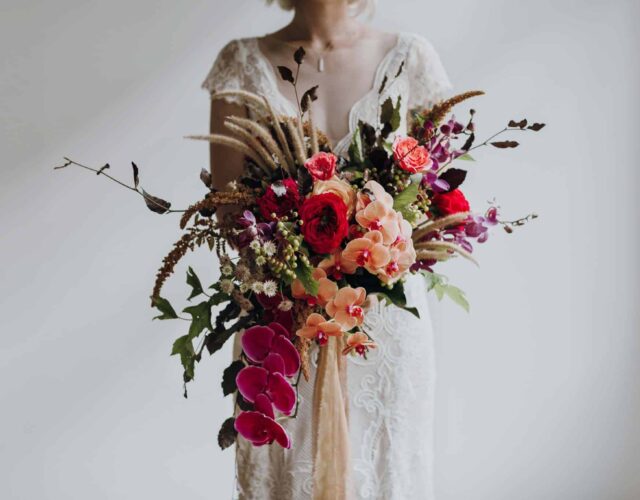 Looking back at 2018's most popular florals, the three elements that really stood out were colour, form and scale. Continuing…