James & Brienne's Quirky Showgrounds Wedding
Is there anything more magical than bright bougainvillea against moody grey skies? We think not and James and Brienne's beaut ceremony is all the proof we need. Janneke Storm and Rabbit and the Bear captured this loved up pair tying the knot at Brisbane Showground's Stockmen's Rest and between the groom's bubblegum pink suit and his bride's gilded crown, we couldn't love their nuptials any more!
James is quite the romantic and he orchestrated a proposal or epic proportions, unbeknownst to Brienne. We're talking fireworks, the ocean and their friends and family. Perhaps the most important element of both their proposal and wedding day was the presence of Brienne's grandmother Marjie, who sadly passed away not long after the wedding, "It was like she was holding on just for that day," Brienne shares. "She would talk about the wedding every day afterwards, like it was the best thing she had been too. I am so privileged and blessed that she got to see me get married."
Once the rain had cleared, the historic Stockman's Rest made the perfect backdrop for James and Brienne's ceremony, complete with that vibrant bougainvillea archway, while Stockman's Bar & Grill was the perfect size for their 130 guests. The Showgrounds took care of the food, beginning with roaming canapes, before a delicious family style spread was served for everyone to share.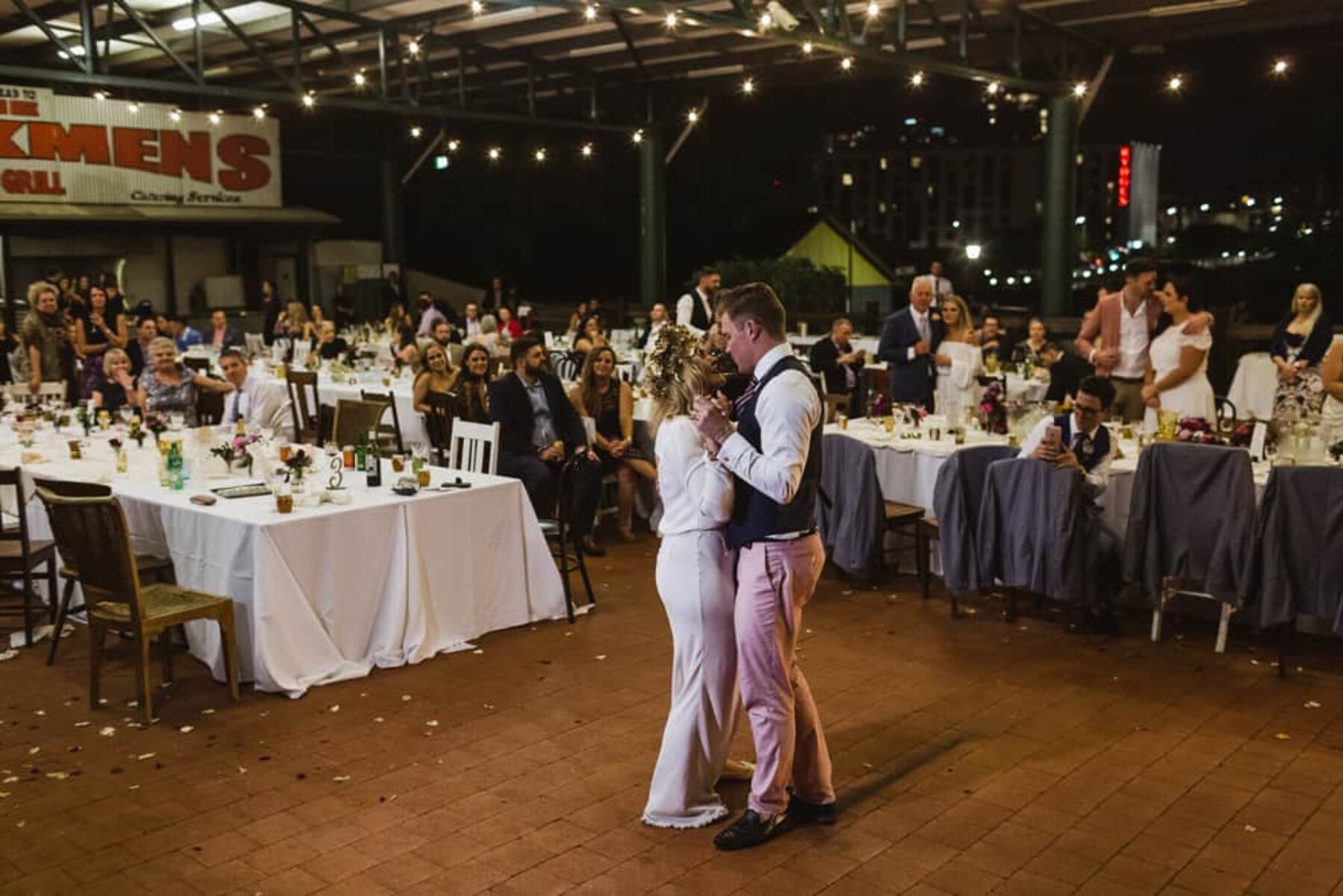 Recent Posts
Inspired by the historic Rift Estate in Bowral, photographer Zelda Green teamed up with…
What better time to chat all things cake than while we're still basking in the haze of our Easter chocolate…
Former travelling DJs and forever partners in crime, Steph and Callum's NSW backyard and beach wedding prioritised all that the…