Seth & Pascal's Chill Bowls Club Wedding
Describing their low-key wedding as a 'community project', Seth and Pascal worked together with their nearest and dearest to create a day that was all the more special for their involvement. Melbourne photographer, Marie-Luise, was behind the lens for this authentic and relaxed celebration at Coberg Moreland Bowls Club.
The Bowls Club was adorned with suspended floral arrangements of eucalyptus and gum flowers that were foraged the day before. Seth shares, "We were married by Pascal's childhood friend in front of 150 family and friends. Somehow everybody crowded in and it all came together."
A true blue DIY affair, everything except the lighting, linen, food and glassware were thanks to the efforts of the couple and their helpers. "It was a lot of work, but seeing our community come together so joyfully to help us put on the party was one of the most special things about our wedding." Dinner was a buffet style spread from Moroccan Deli-cacy (the team behind the legendary Moroccan Soup Bar).
Pascal and Seth's advice to other couples planning their day; take a break from planning! The couple pencilled in 'no-wedding-talk' dates, where the topic was completely off the table. "This was really important for us, because otherwise all the time we spent together would have become planning sessions. The wedding was important and special but more important and special was our relationship in the first place, so remembering to nurture that became a big focus for us."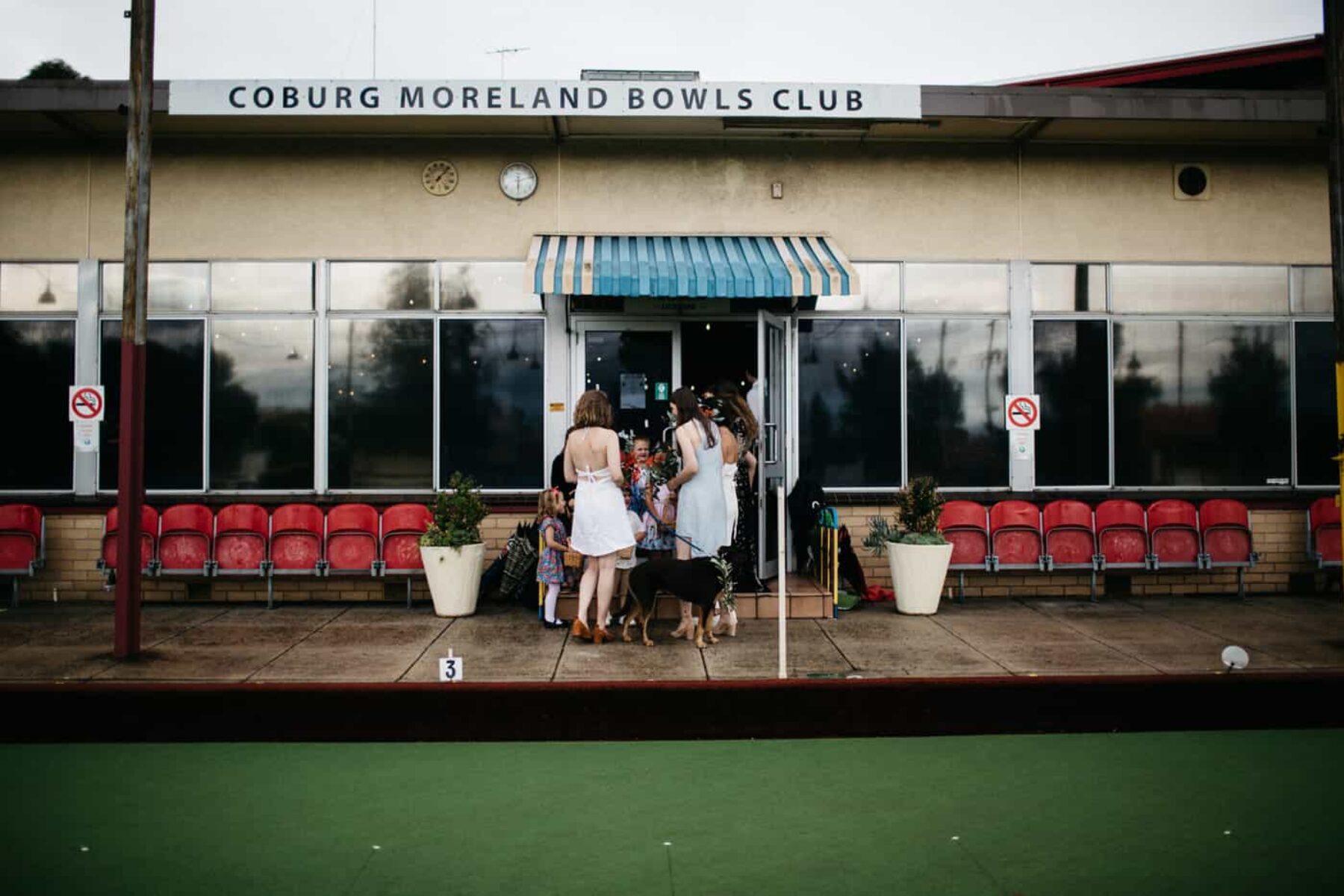 Recent Posts
Having suffered through months of drought, it could only be a good omen that the heavens finally opened on Chris'…
After toying with the idea of a destination wedding, Georgia and Adam opted instead to keep things closer to home.
Audley Dance Hall was originally built during the Second World War to host dances for soldiers on…