James & Skye's Colourful DIY wedding
"Don't sweat the small stuff! No one will notice the details except you…" If you're currently planning a wedding, no doubt such advice has been dished up aplenty by well-meaning loved ones. Sure, it's probably wise, but if you're anything like today's bride, you'll smile politely and completely ignore it.
A marketing manager moonlighting as an illustrator, Skye was keen to put her creative talents to good use in creating a unique wedding filled with all the things that make her tick. "James and I wanted a big, happy party," she says. "That meant lots of colour and beautiful details."
Set against the beautiful backdrop of Somerset Dam, Coronation Hall provided the ultimate blank canvas for this colourful DIY wedding. God only knows how many hundreds of hours were spent making all those geometric paper gems, but wasn't the effect gorgeous?! Skye styled the venue with an abundance of handmade details and her beautiful illustrations could be spotted all over – on invitations, framed on the walls and even on the cushion covers. Her bridesmaids fetched vibrant blooms from the Brisbane Flower Market to create bold bouquets and table arrangements, while James and the boys mucked in getting the whole thing set up.
Their hours of toil paid off in a fun, relaxed affair that was undoubtedly unique. Guests were entertained with an enthusiastic rendition of Bette Midler's 'Wind Beneath My Wings' from the best man (the result of a wager with the groom) while the Oi! Taco food truck served up tasty Mexican fare.
"Don't be afraid to go all out and just be you!" is Skye's advice to brides-to-be. "I was warned not to worry about the small details, as they would be overlooked. However, on the night and ever since, we have been complimented by our guests on how much the personal touches meant to them."
Another key pearl of wisdom was to "choose a photographer that you gel with." Skye says "we trusted Colin Hockey to capture the day how we would want to remember it, and he was a splendid addition to our day!"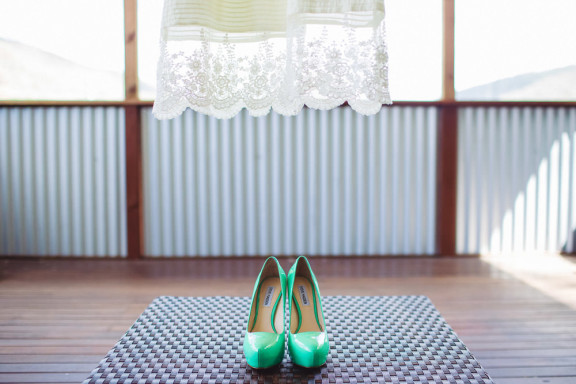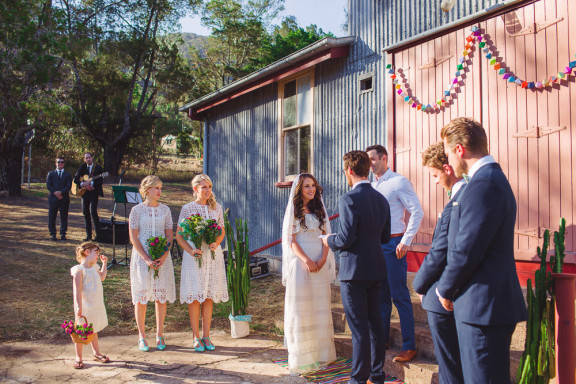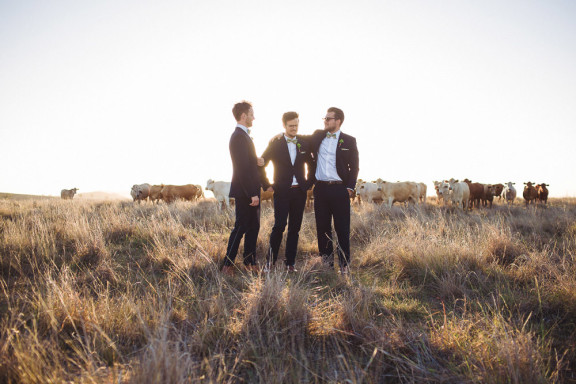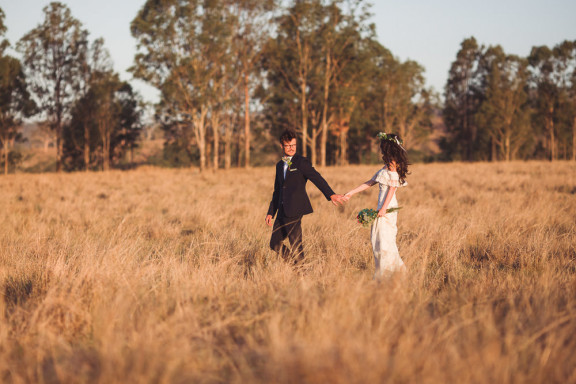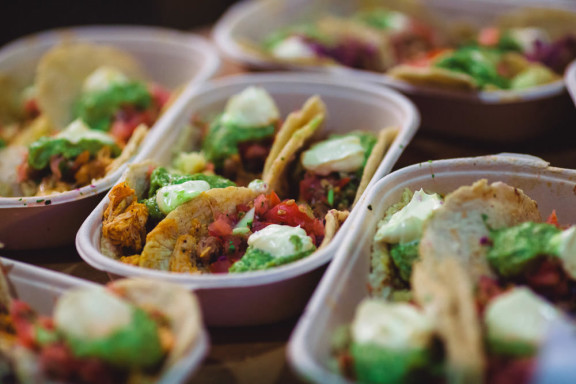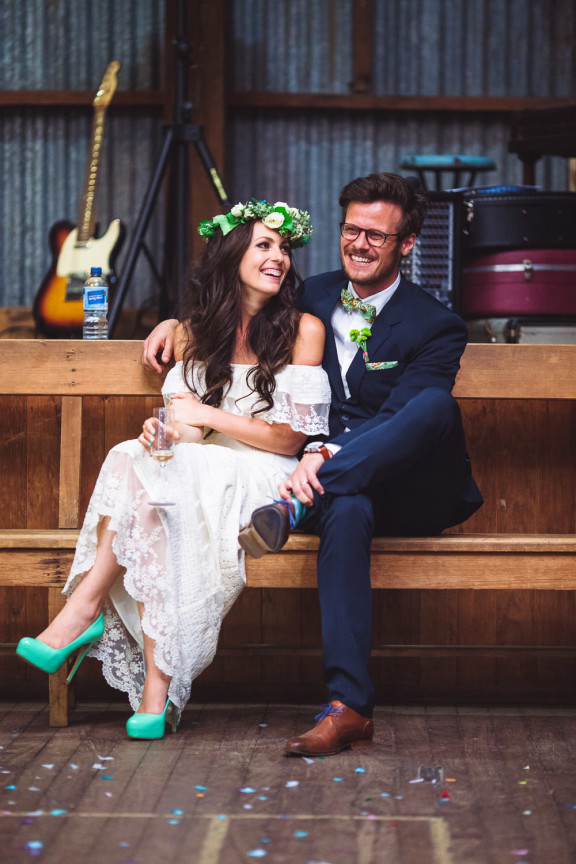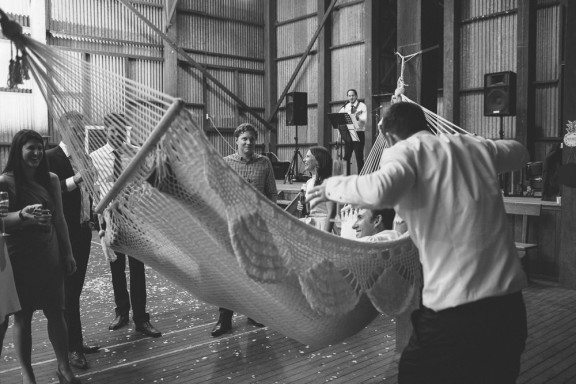 Photography: Colin Hockey | Bride's dress: Candela NYC | Bride's shoes: Steve Madden | Bridesmaids dresses and shoes: Asos | Accessories: Samantha Wills | Groom's shoes: Aquila | Bow ties: Because I'm Me |  Hair: Donna Lavis | Makeup: Togninis Hair Skin Body | Venue: Coronation Hall, Somerset Dam | Celebrant: friend of the couple | Flowers: Brisbane Flower Market | Catering: Oi! Taco | Cake: Cake It 2 Me | Entertainment: Liam Bryant & The Handsome Devils | Stationery/invitations: Skye Jackson (Bride)
Recent Posts
For a perfect example of going with your gut, look no further than Erin and Shaun's big day.
Known for its botanical splendour and industrial warehouse feel, Melbourne venue Glasshaus Inside hosted Lindy…
Black Friday has never sat well with us here at Nouba. All that crazed spending on things which, let's be…