Alex & Ian's Colourful St Kilda Wedding (with a Stunning Bridal Jumpsuit!)
Alex and Ian's initial vision started as a Positano styled day, complete with vases of giant lemon branches and a mariachi band to serenade their guests. But after realising less can be more, they embraced St Kilda Botanical Gardens and Greenfield's wealth of botanics, and injected a pop of Italian, and colour, in other ways, photographed by Jess Nicholls.
Determined to have their ceremony the main focus of the day, Alex and Ian tied the knot under a colossal Magnolia tree in the St Kilda Botanical Gardens. Keeping the pallet neutral with white bridesmaid dresses from Bec and Bridge, chairs from Harry the Hirer, and of course that sensational Georgia Young Couture gown, Pomp and Splendour's eye-catching bouquets were that pop of colour the couple were after. While the ceremony included personalised vows and friend, Niki, as the celebrant, Alex and Ian insist the The Party Music, and non-musician friend on a tambourine, were a highlight of the show.
With Greenfields a quick 10 minutes away, Alex and Ian's guests headed to the reception while the bridal party hit up Luna Park for some epic photos, but not before Alex had a quick costume change. Switching her tulle skirt with the amazing Georgia Young Couture Janjuc jumpsuit, Alex also swapped out her gold Loeffler Randalls for a pair of vibrant Manning Cartell heels, donning the ultimate party threads. Then, it was off to join the guests at Greenfields.
An architectural and botanical space, Alex and Ian chose to compliment Greenfields with a red and pink palette, styled by close friends. Oh and that touch of Italian? Alex's mum's rosemary bush and a family friends' olive branches were used for table settings while their signage included some cute Italian phrases.
While the styling was perfect and the food was delicious, Alex and Ian say their MC from Verve Agency was the highlight. "He organised with some of our friends who are flight attendants to do a full routine, pointing out the 'exits', bathrooms, the table with the rowdiest people etc. and he had even organised props. It was hilarious!" Alex shares. 
To finish off their day, Alex and Ian opted for Cookies and Cream Connoisseurs in place of dessert, and Alex's mum successfully pulled off a conga line with 130 guests!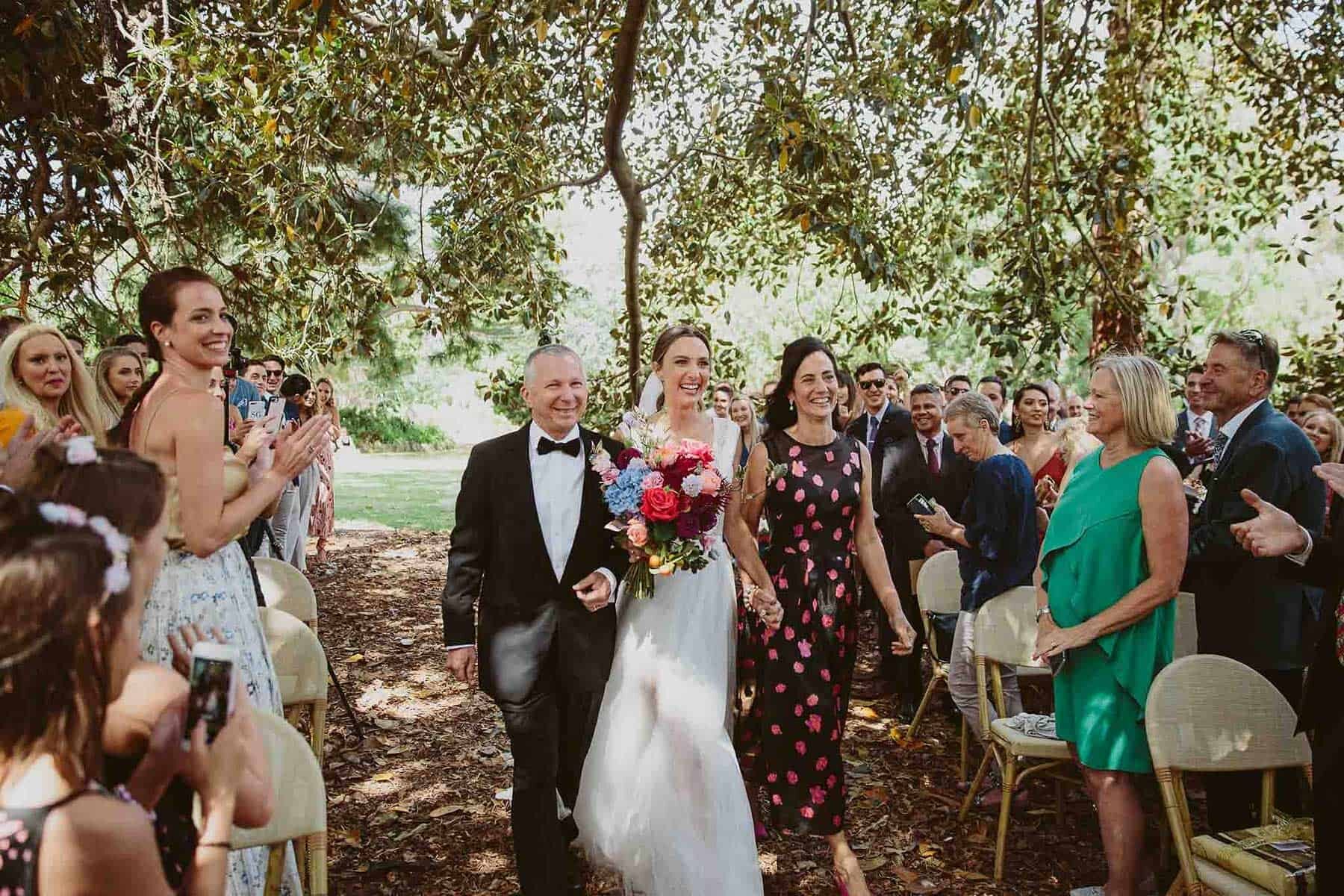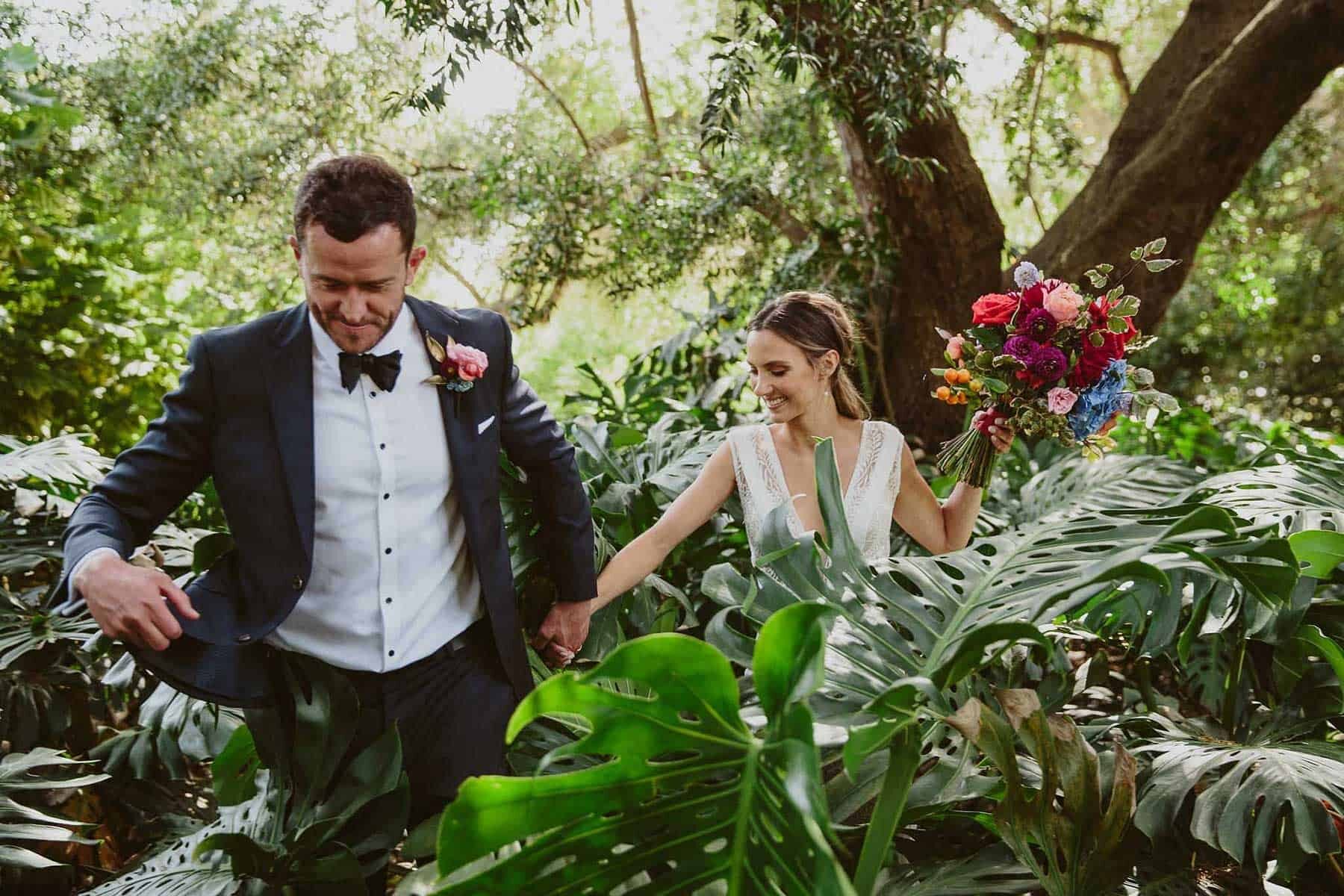 Recent Posts
Ok, so 2020 wasn't ideal, but do you know what we loved about the crazy year that was? We loved…
Usually when we round up the year's best bridal, it's easy to see the top trends shine…
While most couples had to pare back their wedding to some degree in 2020, many still found space for a…