Dave & Adrienne's Destination Wedding in Puglia
There's just something about Italy. It's the cobblestoned paths, the winding streets and the balmy evenings. It's the centuries-old buildings, vino straight from the vines and the rugged coastline, hugged by the azure of the Mediterranean. It's the reason Adrienne and Dave chose Puglia for their destination wedding, and the able lens of Damien Milan perfectly captured their Italian adventure.
When it came to choosing their venue, the Melbourne couple relied on images provided by their wedding planner and Masseria Alchimia ticked all their boxes. "All we knew is we wanted to get married in Italy! We wanted as many people as possible to stay at the venue with us for the week leading up to the wedding, so we wanted a really special house, in the southern Italian countryside. It's a stunning house (divided into individual apartments), surrounded by a private olive grove, a big terrace and lots of cacti!" Bellissimo!
This unconventional pair threw the rulebook out the window, proving you can create a meaningful celebration of love without adhering to tradition. "No first dance. No cake cutting. No religion in the ceremony. No big crowd. No long speeches." Tells Adrienne, and if she could pass on one piece of advice it'd be: "Stay true to your individuality. Don't let tradition or what your friends have done influence you. Try to listen to yourself, and do what makes the two of you happy and ignore anything that doesn't feel right."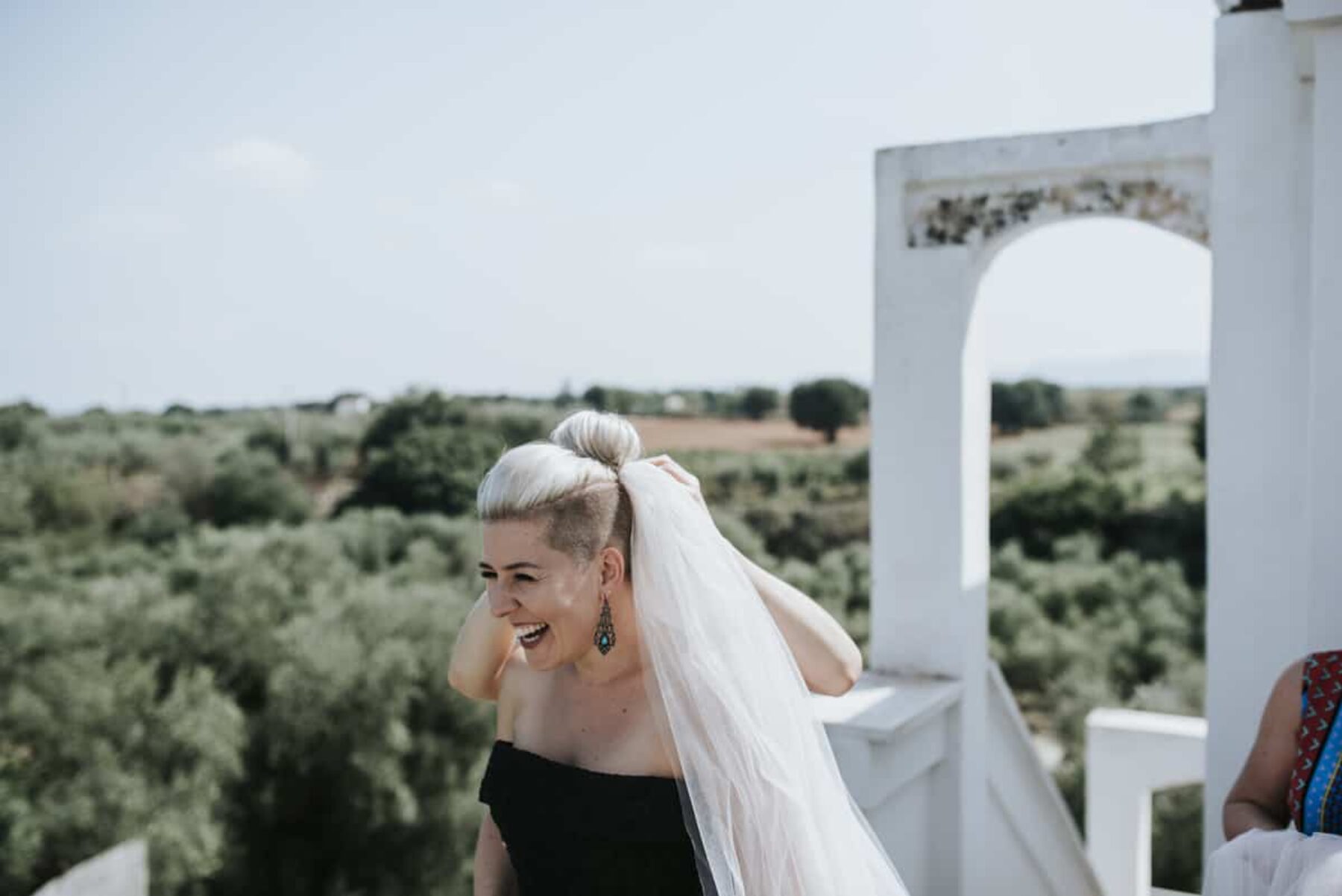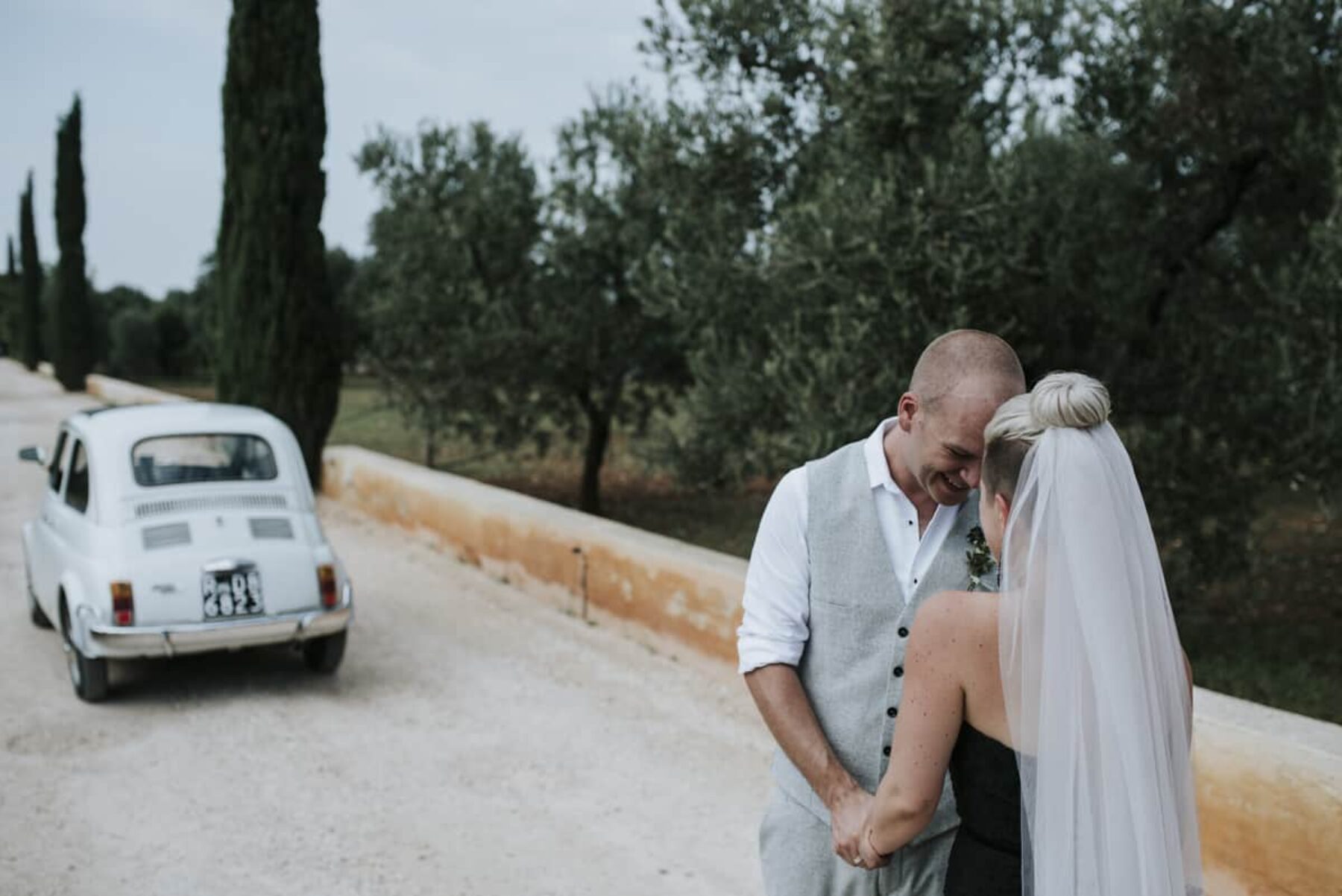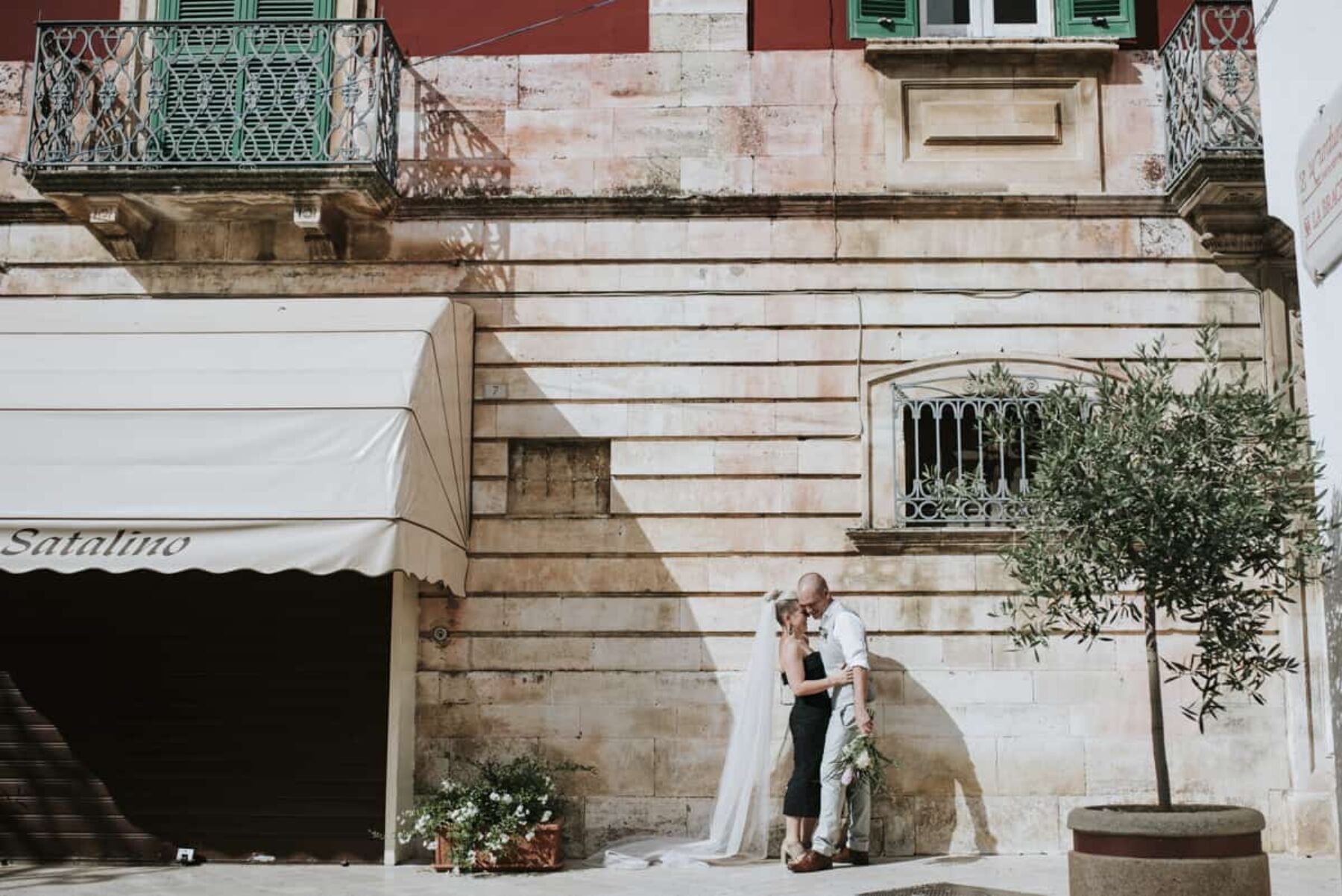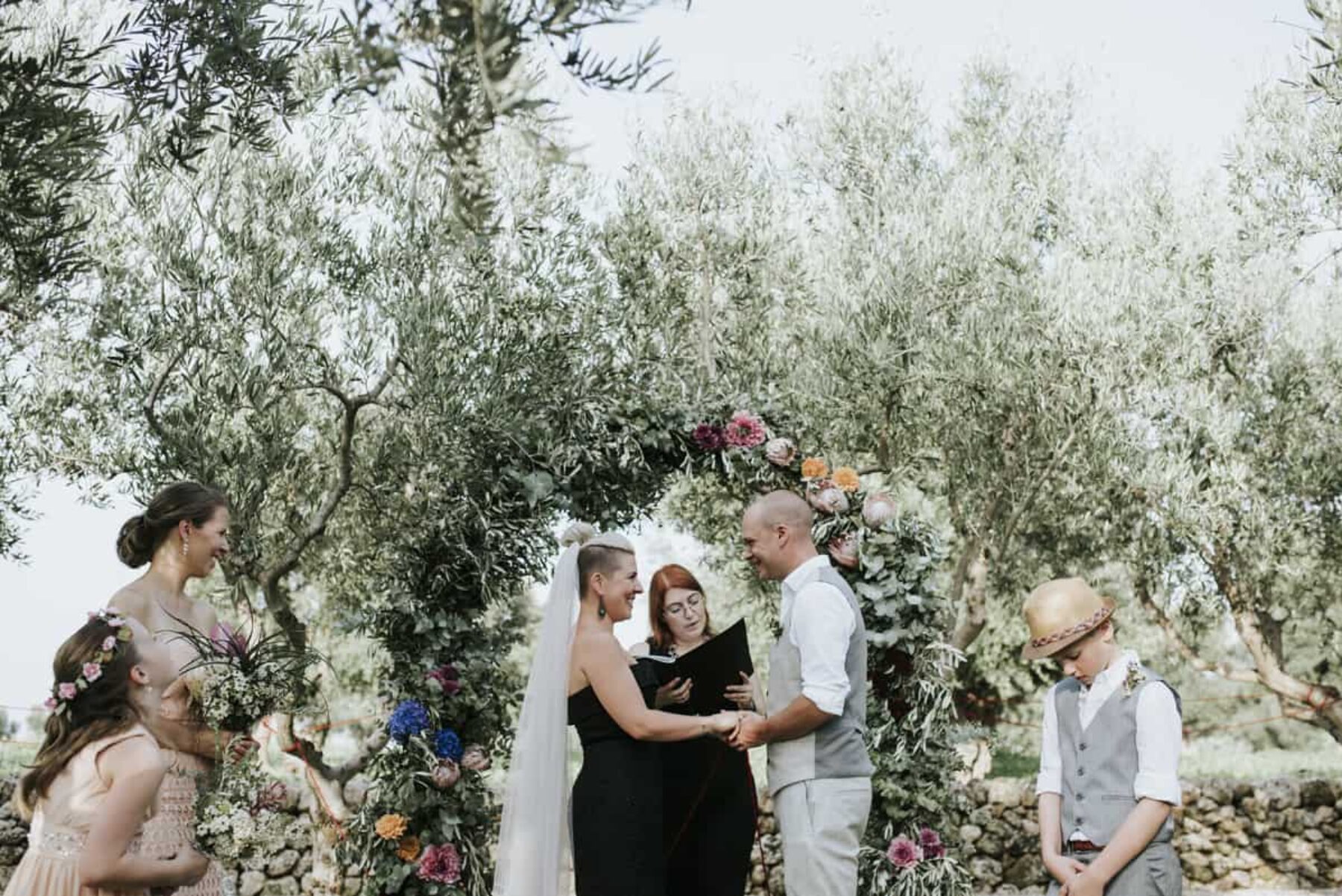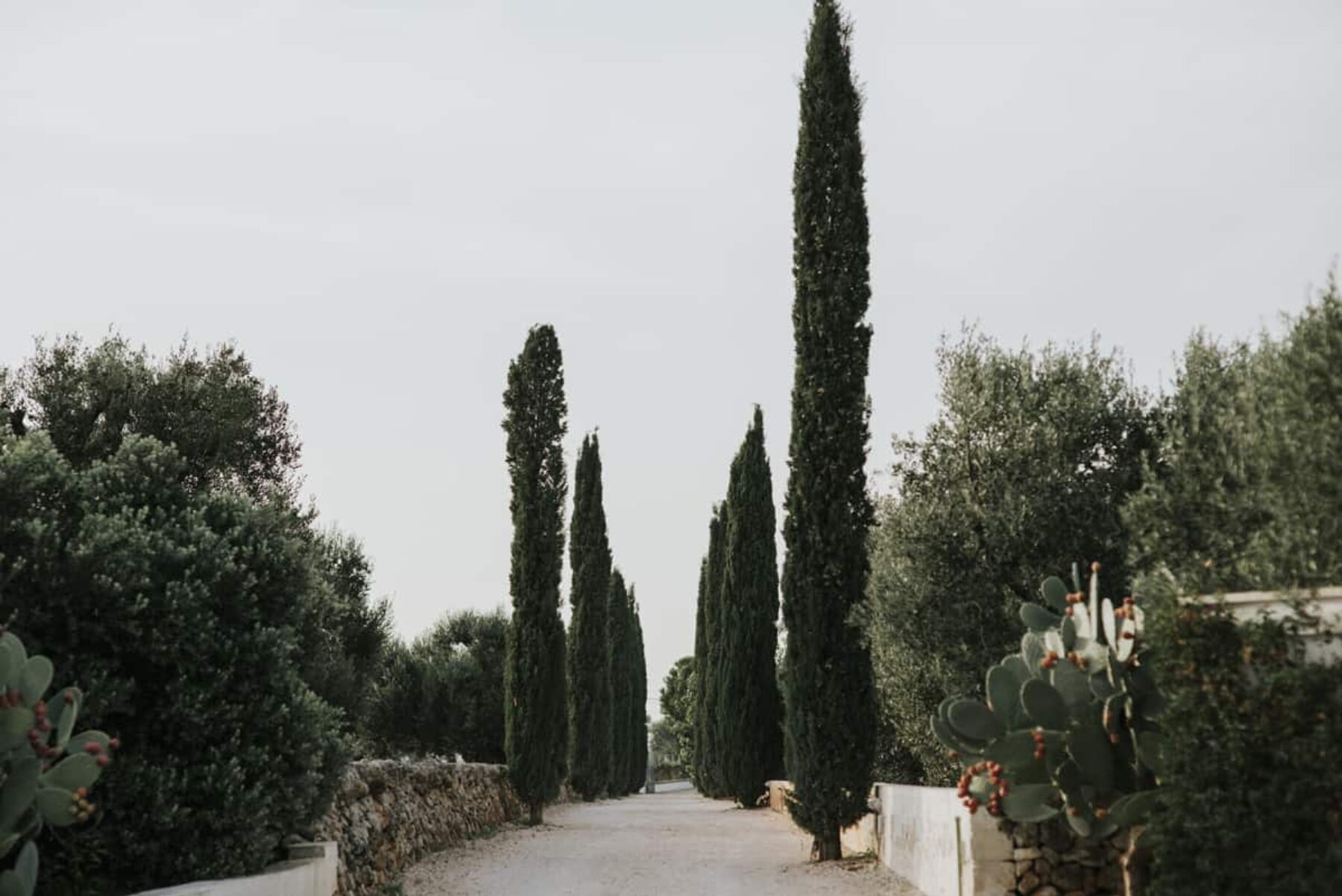 Recent Posts
Having suffered through months of drought, it could only be a good omen that the heavens finally opened on Chris'…
After toying with the idea of a destination wedding, Georgia and Adam opted instead to keep things closer to home.
Audley Dance Hall was originally built during the Second World War to host dances for soldiers on…