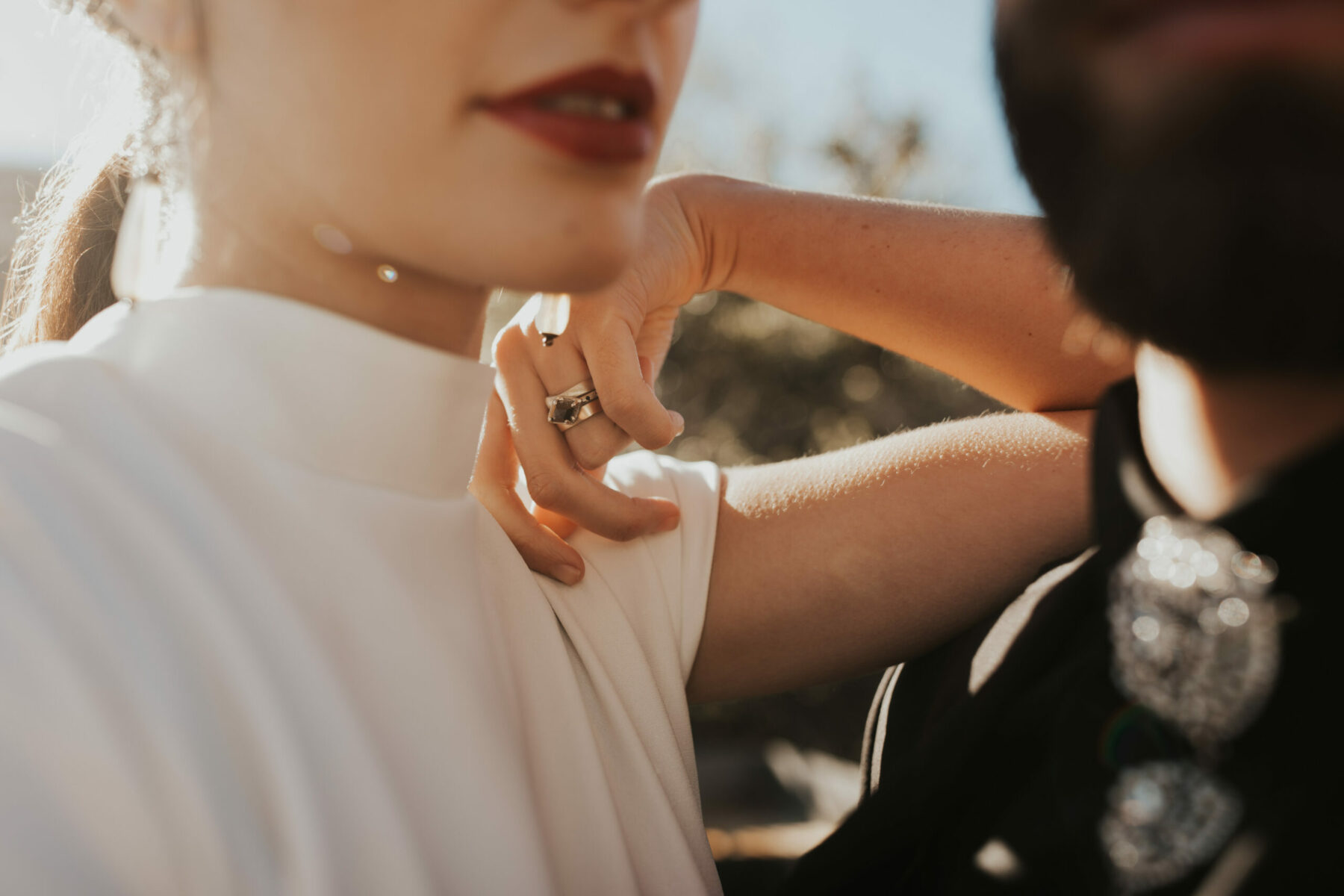 Fallowfield Jewellery LTD
---
Fallowfield Jewellery LTD
"I have made things for as long as I remember. I've always been a magpie, attracted to bright shiny things."
Juxtaposing rough with smooth, fine with contemporary, Debra Fallowfield has been at the forefront of jewellery in Australasia for near on 23 years, with work that continually pushes the boundaries between contemporary and fine jewellery. Debra specialises in truly unique, one-of-a-kind handmade jewels created with care, immense skill, and sincere integrity.
A refreshing change in a jewellery market saturated with cheap, mass-produced replicas.
Signature pieces include bold, heavyweight wedding/commitment bands in gold, often set with diamonds or rainbow-hued sapphires, distinctive engagement rings, and anything that pushes the envelope of traditional jewellery design and techniques.
Debra still chooses to create everything by hand from start to finish which is unusual in today's age of technology, preferring the tactile nature and process of handcrafting over computer-designed and 3D and printed jewellery.
It should be noted that Debra has led the charge towards a more organic feminine aesthetic within the wedding/bridal industry, inspiring many younger jewellers to head down this path. She is also a firm favourite with couples who enjoy clear, no "BS" communication.
This is "slow jewellery" impeccably crafted for lovers of the unique and for those who prefer one of a kind over one of many.
"For me, the journey in creating a piece is just as important as the final result. I enjoy the process and find beauty in the slightly imperfect nature of crafting by hand."
Today, Debra's pieces are highly coveted and worn by many celebrities and jewellery collectors alike.
A little on my process
I pride myself on good old-fashioned customer service, with no pretensions. Feel free to ask a million questions!
Choosing an engagement, wedding or commitment ring is a huge step to undertake and best done with a knowledgeable jeweller. Having been in the industry for over 15 years you can have full trust in me for this precious task. Custom work is all about you so communication is essential. My role is to make it all as easy and stress-free as possible.
Quick sketches are usually run up, and options are discussed (don't worry if you're out of town or even in another country, I will make this stress free! I work with clients worldwide).
Nouba Features