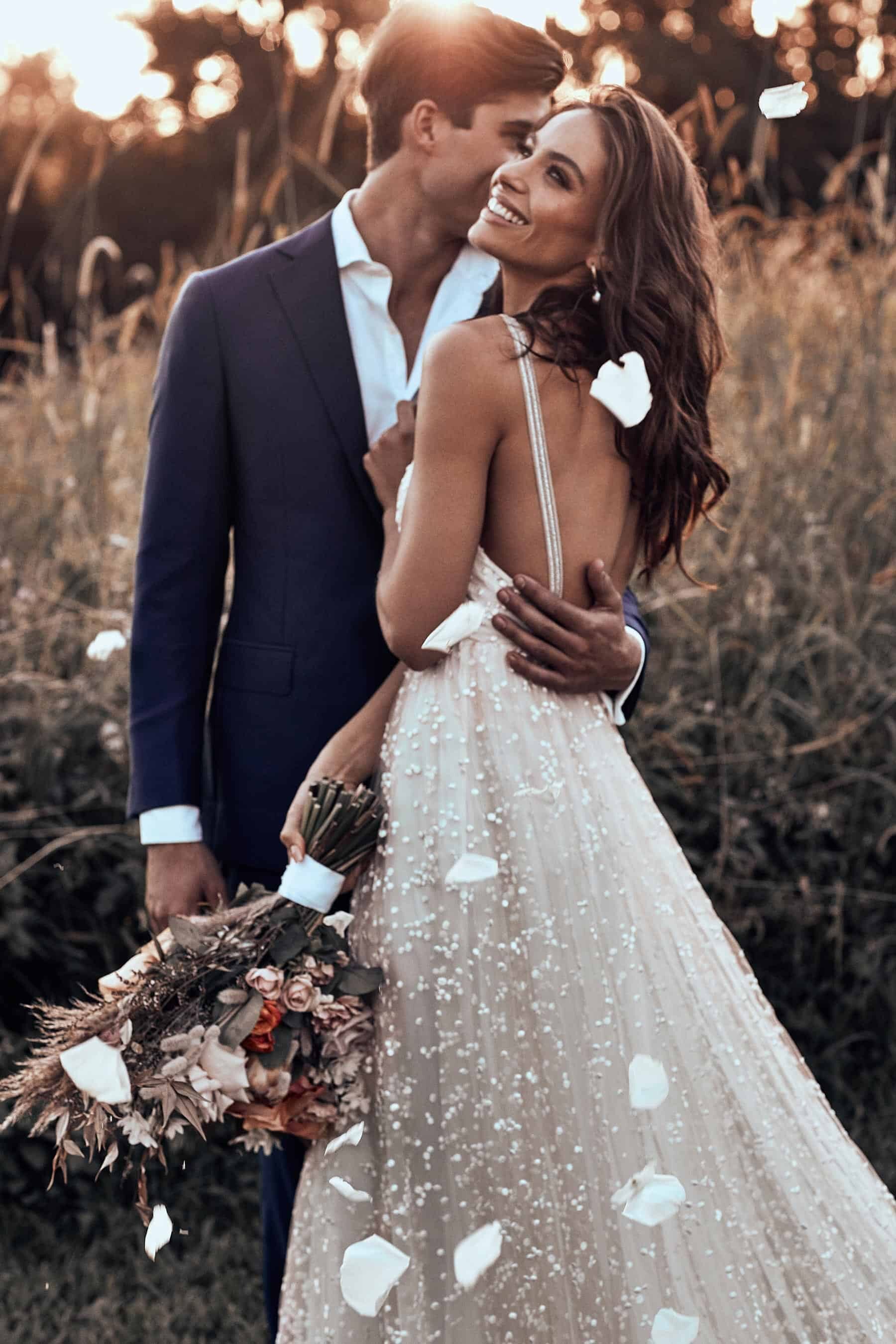 Specialising in luxurious and effortless wedding gowns, Grace Loves Lace delivers artfully crafted designs using the finest European laces and marvelously imagined silhouettes to usher a new generation of bride. Grace Loves Lace (GLL) is proudly designed and handmade in Australia, and delivered worldwide to our women of Grace across the globe. Our philosophy begins with the idea of creating dresses for a certain kind of woman. The woman of style, substance and passion – the unique bride.
5 words on your style/approach
Effortless, Luxurious, Bohemian, Modern and Unique
A little on your process
We are an Australian eBoutique committed to offering brides an experience unlike any other. All of our products are available exclusively online and our creations are made-to-deliver worldwide. You can also meet GLL in person via an exclusive Showroom appointment or select Concierge events. Our GLL stylist team are dedicated to helping you every step of the way should you need any guidance. The team offers tailored assistance, expert styling advice whether it's through Skype, email or phone consultations. Visit our testimonials page to see what GLL brides are saying about our service.
Location and availability
We offer ready-to-wear and made-to-order designs available for delivery worldwide. Our online stylist team are first-class and offer guidance on styling over email, phone, Skype and live chat. You can meet GLL in person via our Showroom destinations on the Gold Coast, Los Angeles or London.
We also offer a fly-to-the-bride Concierge service; The Grace Loves Lace Concierge service allows brides to experience a private consultation with our expert stylists anywhere in the world! Just like our exclusive Showrooms, our Concierge service aims to create a dreamy, calming space where you can feel completely at ease and ready to have a good time with us. Held in beautiful, highly coveted venues carefully selected around the world, our Concierge events are impeccably styled to suit the signature Grace Loves Lace aesthetic.
Nouba Features