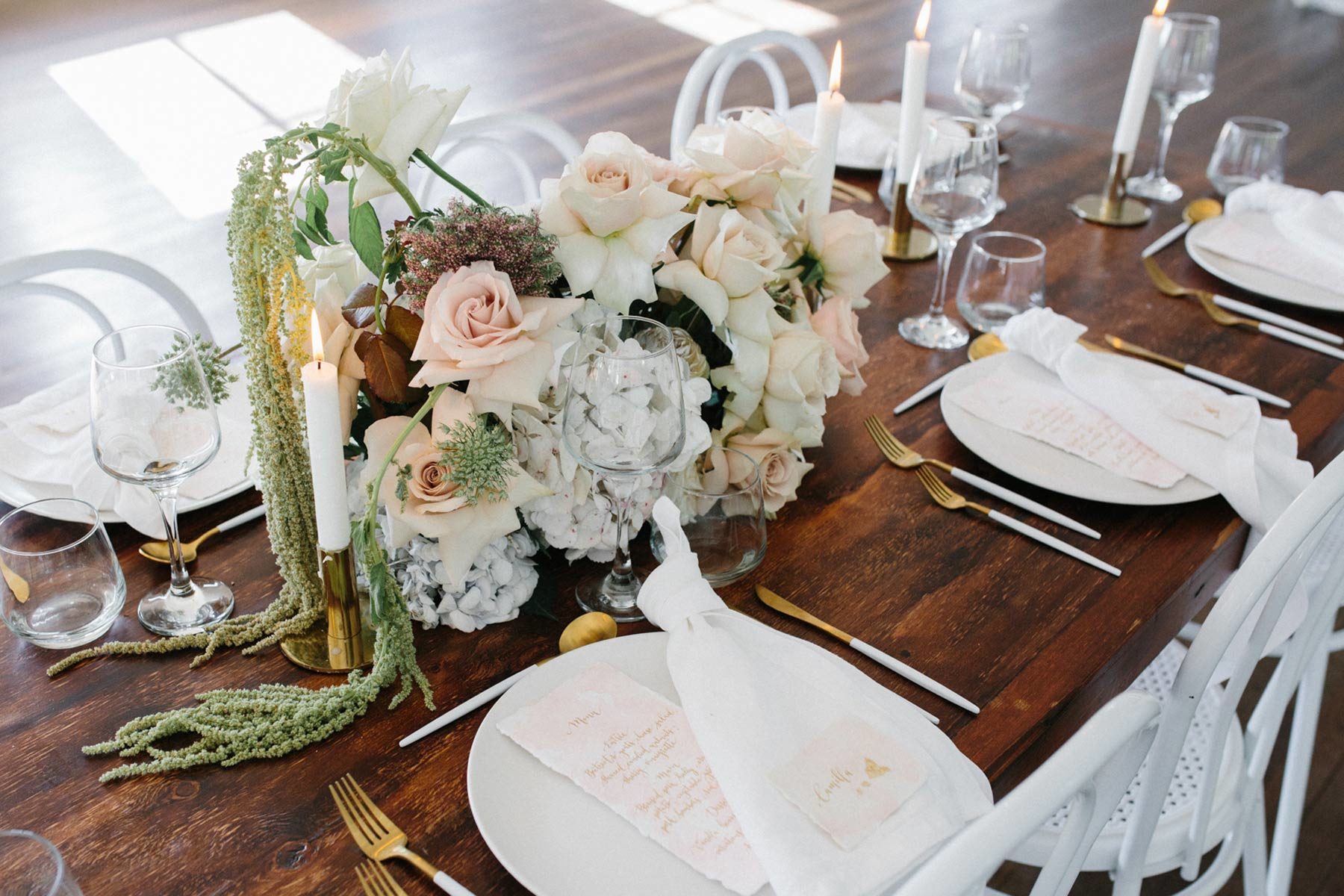 Mrs Gibbons Flowers is a studio based business owned by David and Amber Gibbons. It was created by a love of Nature and seeing people's dreams come to life through flowers. With careers in floral styling, business development, account management and wedding coordination that spans over 20 years, we have helped create thousands of weddings, parties, fashion shows and corporate events. We specialise in wedding and event floral styling and love sourcing the very best quality and unique blooms from around Australia to produce something unique that will make each client's dream event come to life!
We have a small range of gorgeous hire items available, and also have a handful of suppliers around Queensland and Sydney who can source any pieces we may not have on hand.
We have studios in Brisbane, QLD and Bulli, NSW which enable us to service Brisbane, The Gold Coast, The Tweed Coast, Byron Bay, Toowoomba and beyond.
Mrs Gibbons Flowers style is modern whimsical using modern pieces with soft romantic florals that leave clients blown away. Amber and David love working alongside their clients to bring to life their event, wedding or launch.
We work one on one with each of our clients to ensure we understand you as a couple, your style and vision. We understand that everyone has a story and that story should be unique to you.
Location and travel policy
We service Brisbane, Gold Coast, Tweed Coast, Byron Bay, Toowoomba, Sydney and surrounds.