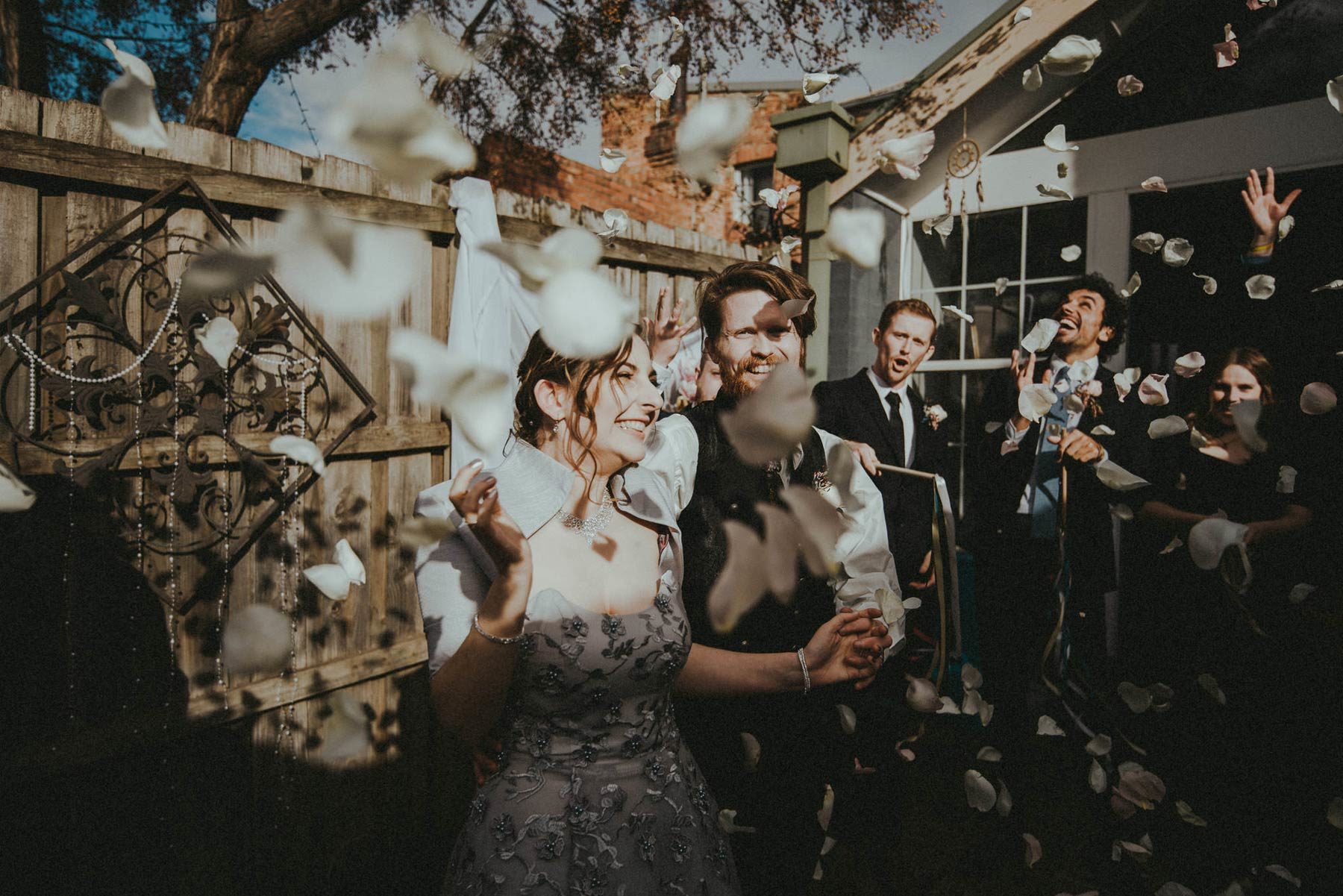 Not your run-of-the-mill girl with a camera. Photographing rule breakers and effortless romantics worldwide (but mostly in Melbourne). Let's work on making something genuinely 'genuine' together.
My name is Tanya Voltchanskaya – it's okay, most people don't know how to pronounce my last name. I'm a wandering documenter, a people watcher, a bit of a film buff. When I'm not enjoying those things, I love to capture weddings and elopements.
I'm determined to capture the fleeting moments of your day – because you want to be able to look back and remember your best friend ugly crying, not laughing awkwardly in an uncomfortable pose. The biggest reward for me is to capture a feeling you can relive over and over. That's the shit that matters. You've got countless other things to worry about on your big day, don't make a cookie cutter photographer one of them.
5 Words on your style/approach
Non-traditional, raw, intimate, adventurous, chill.
A little on your process
When I spend time with a couple I quietly observe, slow down and look closely. I find beauty in imperfection, and live to capture raw and intimate moments. I want you to recognise your quirks and personality in my work – not take the same photo, on the same mountain, in the same pose, as every other 'authentic' post on Instagram.
Areas of service and travel policy
I'm Melbourne-based, but I'd drop anything to travel. Your wedding could be in the backstreets of Fitzroy, in the middle of a moody forest with no phone reception, or on a mountain-top in New Zealand, I'll be there.
Nouba Features