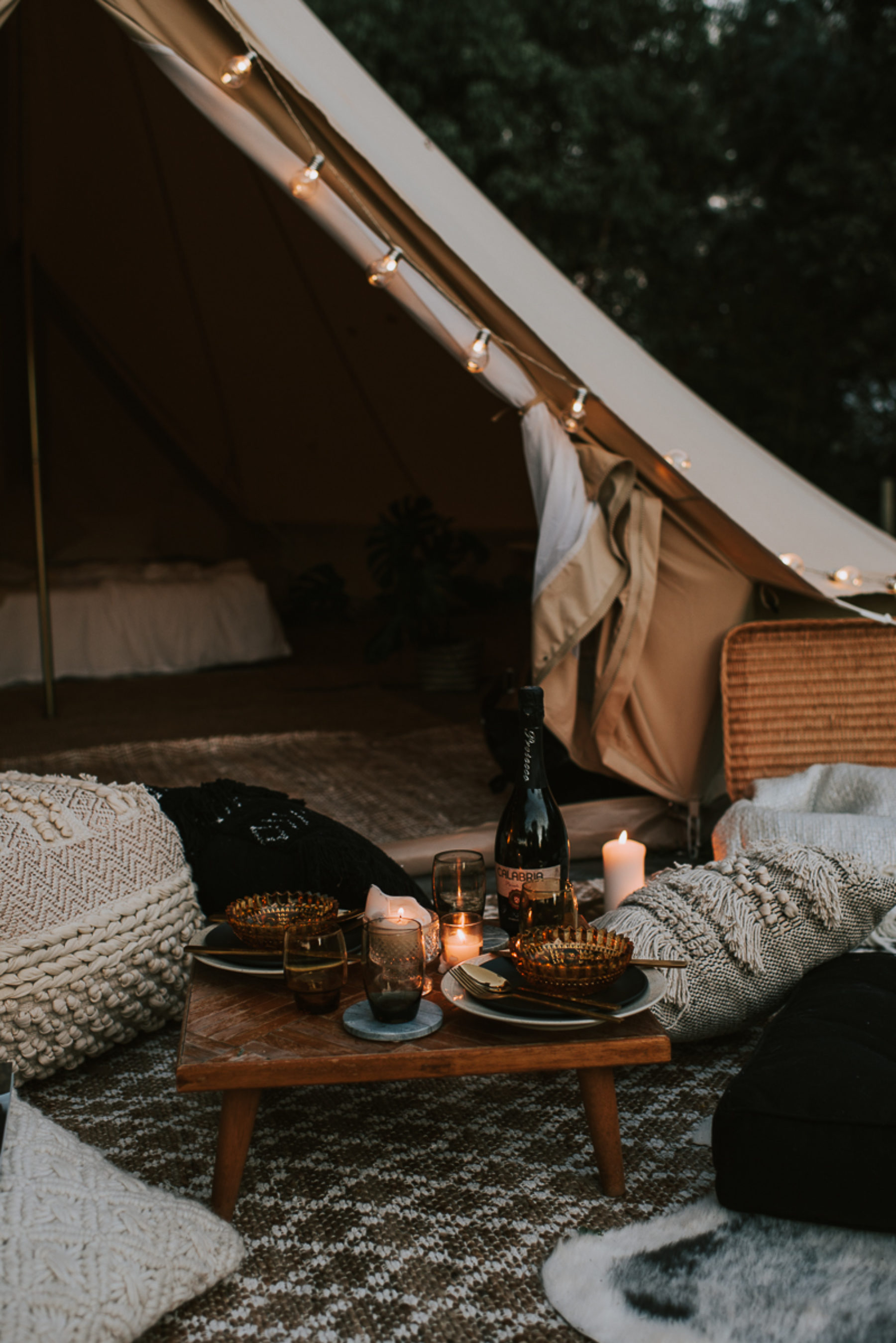 Under the Moon Elopements
---
Under the Moon offers unique, beautifully styled, all-inclusive wedding and elopement packages. We provide couples with an easy way to tie the knot, but not with your typical '1 hour photographer and faceless celebrant at the townhall' affair.
Under the Moon promises a one-of-a-kind experience with magnificent landscapes and a dream team of wedding professionals to make your day perfect. A creative celebrant will tell your unique story, a stylist and florist will create a wild yet sophisticated ambiance, gourmet food will be cooked by a chef on the campfire and a videographer/photographer will capture every moment throughout the day. After a blissful wedding day, relax with a romantic glamping experience in our beautiful bell tents.
Under the Moon is also available for epic proposals, bridal retreats and vow renewals.
5 words on your style/approach
Simple, custom, wild, romantic, intimate
A little on your process
We meet with our clients over a cuppa or via Skype, to get to know everything about their unique story and what they want from their wedding.
Once we know what the couple are looking for, we create their custom package. From 1 to 5 bell tents, a location, a style, the vendors and optional extras. Once a package is agreed upon, we liaise with the vendors, making the event planning a smooth experience for the couple. We set-up everything so the couple only has to think of showing up to the location, with the rings, their clothes and possibly some guests.
While we do recommend choosing an all-inclusive package, we can also work with what the couple has in place already, such as setting up to their own location, or engaging a different photographer.
Areas of service and travel policy
We service the Gippsland area, with stunning locations/venues only 3hrs from Melbourne. We can also set-up to your private location, an additional fee may apply.