Wendy & Gavin's Quirky Backyard Wedding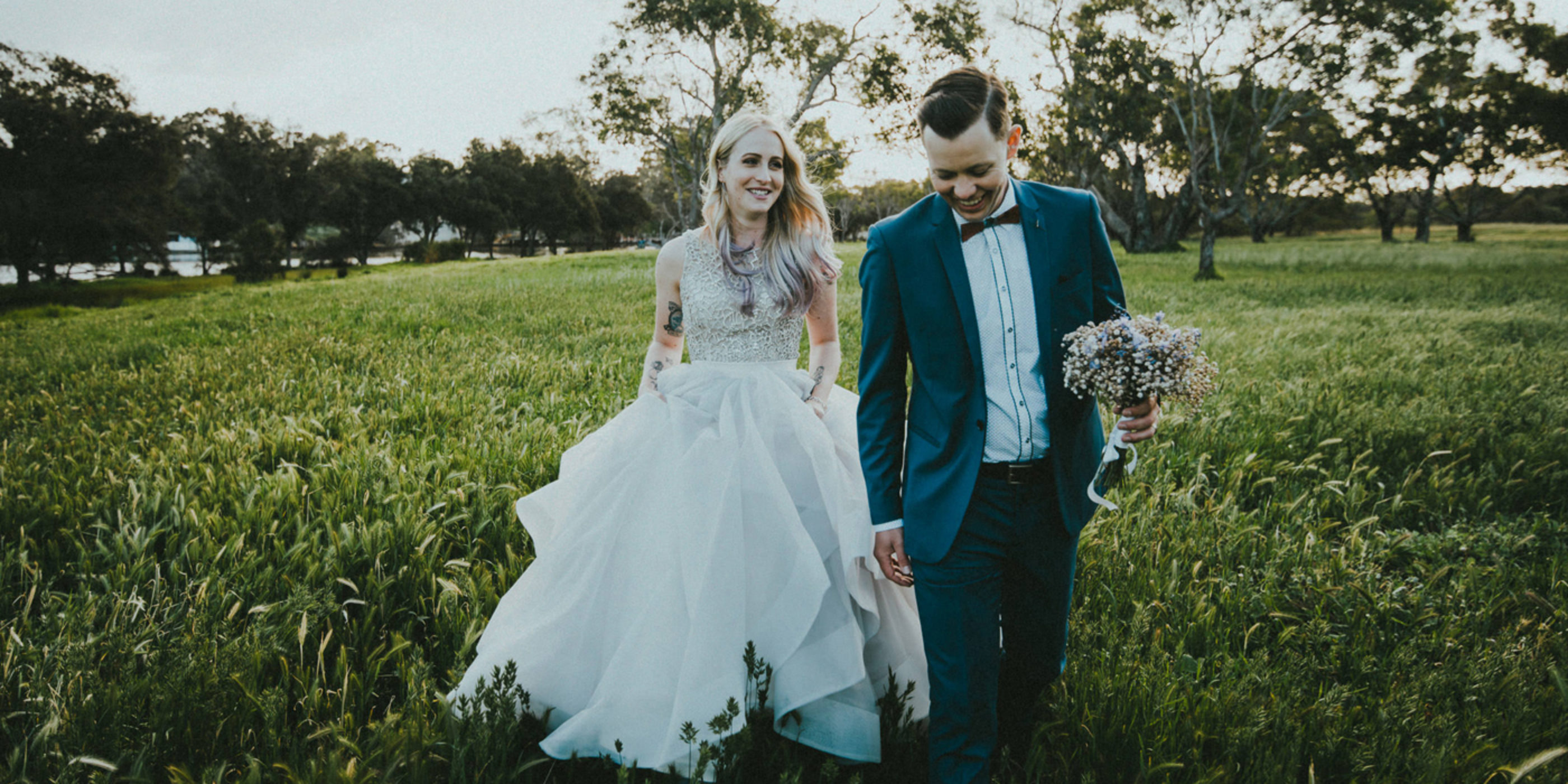 If one thing can be said about Gavin and Wendy throughout their relationship, it's that they know how to throw a party. Their backyard wedding was of course no exception and with Tanya Voltchanskaya behind the camera, their colourful affair is a joy to behold!
Having met at a music festival, the pair wanted to incorporate a fun, celebratory vibe and a backyard party was the perfect way to do it. Donning their DIY gloves, Gavin and Wendy found and restored just about all of the furniture and props, including the brightly painted doors they used as their ceremony backdrop – "They were from a nightclub and were originally painted black!" Laughs Wendy – and we're loving their quirky aesthetic.
When it came to decorating, this quirky couple decided to include a few icons that were meaningful to them – keep an eye out for squirrels, dinosaurs, penguins – oh and a portrait of Danny Trejo! Their flowers were homegrown (save for a few from their local florist) and the whole thing came together beautifully, as evidenced in Tanya Voltchanskaya's frames. And speaking of their photographer, this couple knew Tanya was the one right from the word go. "We caught up for coffee and we were on the exact same page with ideas and what we were after."
Recent Posts
This carefully curated wedding inspiration keeps sustainable practice in mind while celebrating all the beauty to be found in Australia.
Jeepers, what a year! We've been looking back at last year's most loved bridal styles,…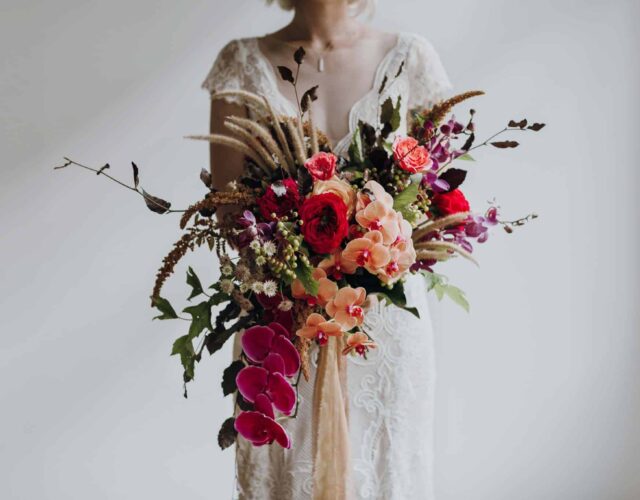 Looking back at 2018's most popular florals, the three elements that really stood out were colour, form and scale. Continuing…