Phillip & Laura's DIY Wedding with Copper + Greenery
With wild New Zealand scenery, botanical vibes and Avosa behind the lens, not even the so called "Tasman Tempest" storm was a match for Phillip and Laura's loved-up family homestead wedding. Celebrating over a decade together, these high school sweethearts honoured their history and toasted to their future.
Originally planning for an open air ceremony, but with the storm threatening a downpour, last minute plans to pop up a marquee were made. The mother of the bride crafted their foliage wall by torch light on the day of the wedding! Doing away with tradition, they decided to celebrate what was important to them as a couple. "We chose to walk each other down the aisle as after 11 years we see our marriage as a continuation of the relationship and lives we have already created together."
The theme for the day was tropical botanical, with a whole bunch of foliage and copper accents. Laura opted for a clear marquee from Silver Fern Marquees for a glasshouse feel, with tables hired from Vitrine and Maree and Co wicker chairs. Thanks to help from friends and family, and plenty of greenery, they well and truly achieved their styling goals. "The biggest challenge, and a vision from the very beginning were the suspended foliage arrangements. With the skills of many people combined in different aspects, we constructed these entirely ourselves."
These two ended the party with a surprise for their guests, and made the day even more special. "We had a huge secret we kept from everyone except our parents until our joint Bride & Groom speech. We loved to be able to announce to all of our treasured friends and family at the same time that we were 12 weeks pregnant!"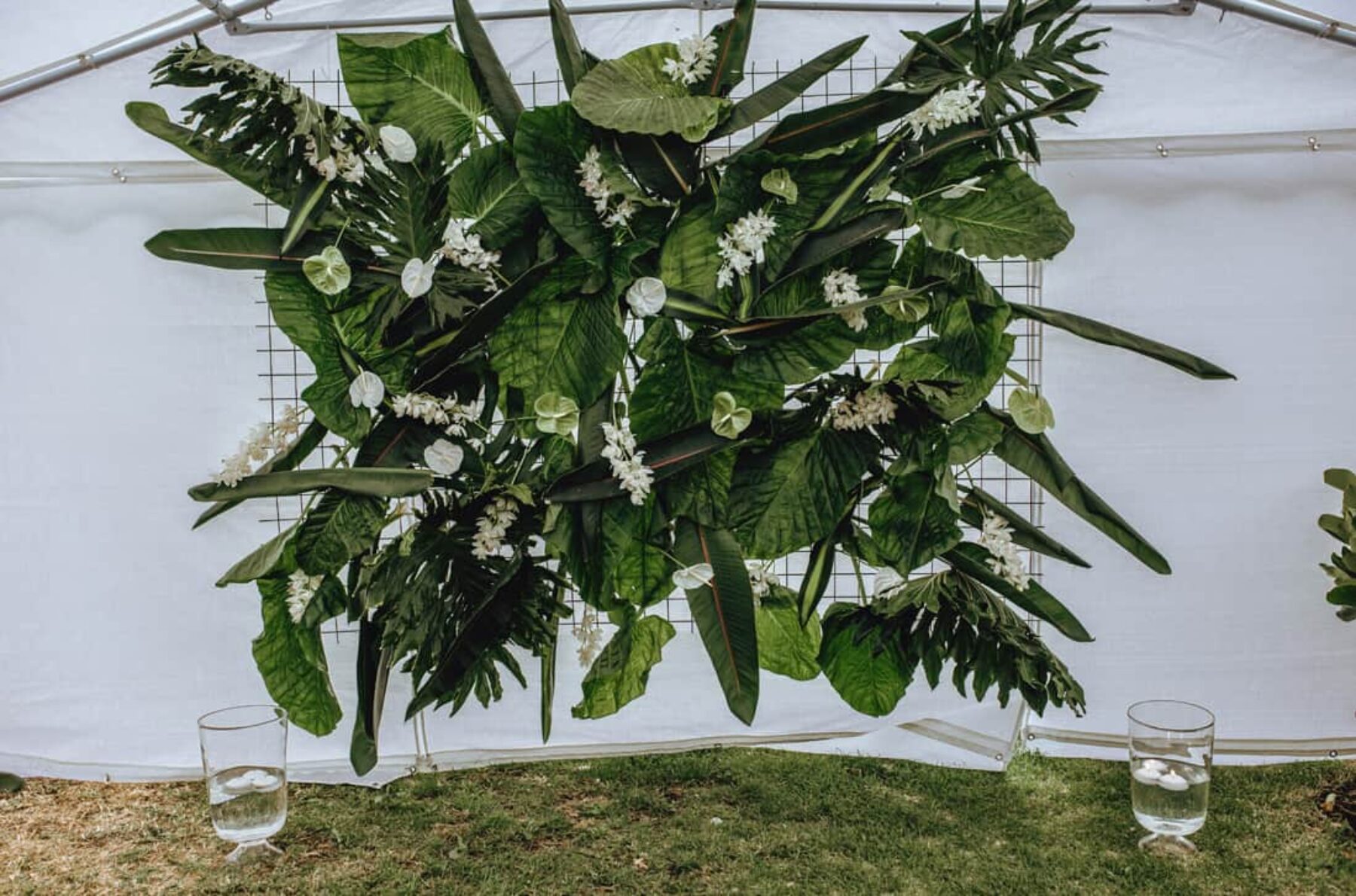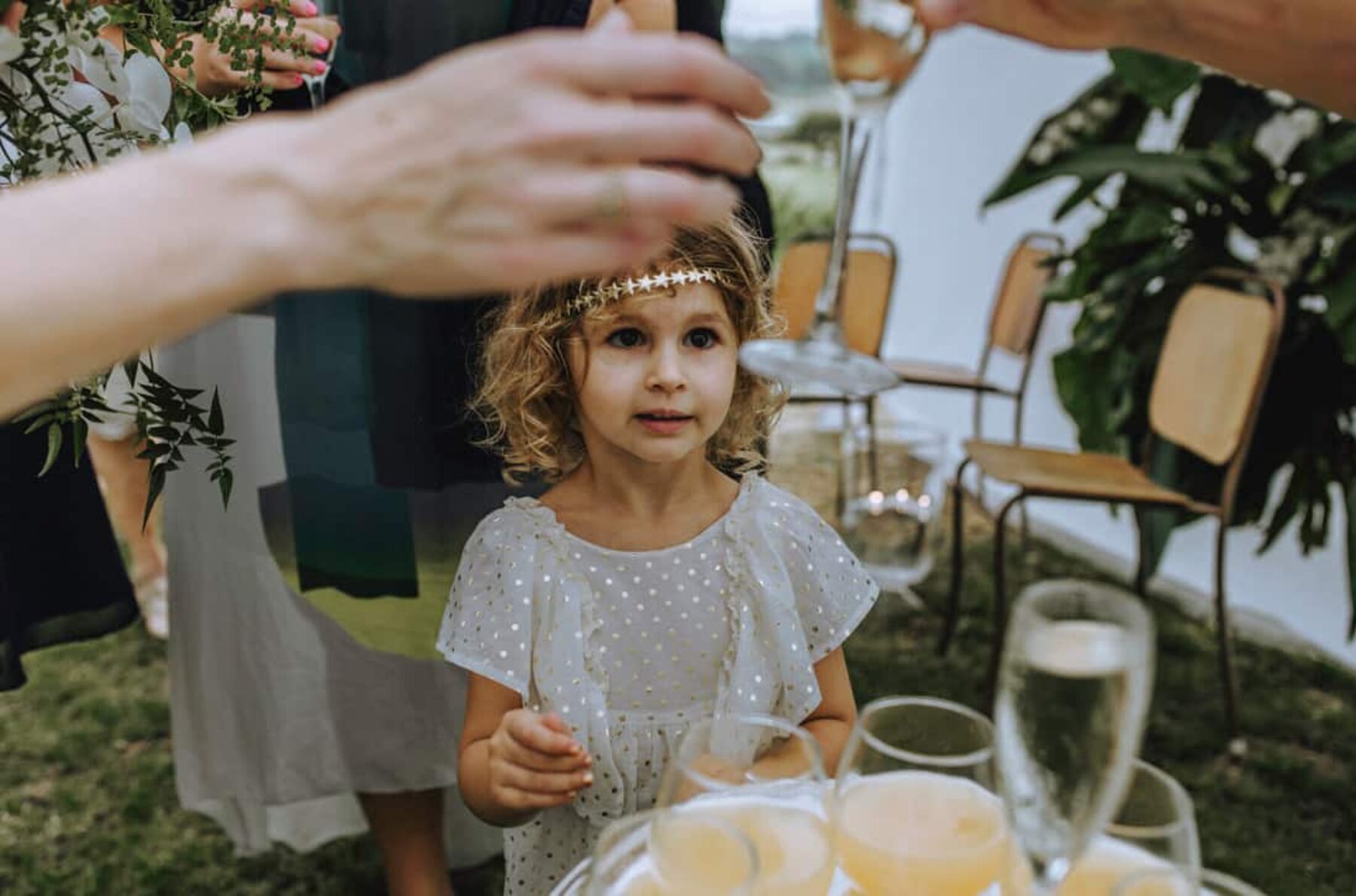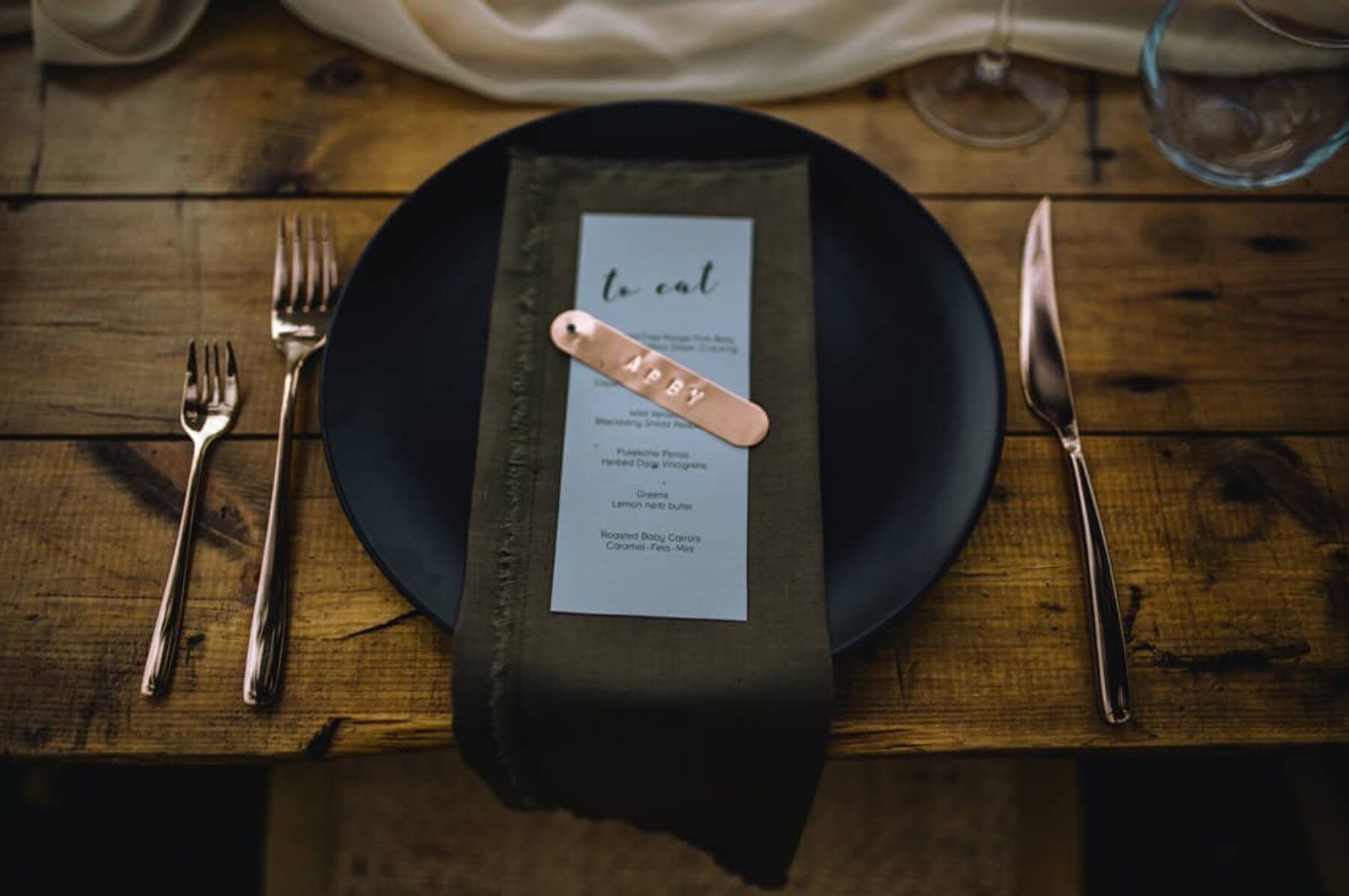 Recent Posts
What do you get when you wed a super creative graphic designer and a talented…
For a perfect example of going with your gut, look no further than Erin and Shaun's big day.
Known for its botanical splendour and industrial warehouse feel, Melbourne venue Glasshaus Inside hosted Lindy…