Erin & Zach's Relaxed Farm Wedding
Erin and Zach had the perfect wedding venue at their fingertips – the bride's picturesque family property in Mansfield, overlooking grassy fields and lush forest. Just add some Tipikata tipis, a bit of DIY styling and, voila – you have the ultimate farm wedding!
Describing themselves as "keen on everything simple and natural, and not huge fans of the fluff", the couple stayed true to their style in planning their big day, focusing on creating an event that "radiated warmth, joy and genuineness" – all of which were captured in these images by Georgia Verrells.
Tall trees and rolling hills were the idyllic setting for pre-dinner drinks served by Mavis and LouLou Caravan Bar. Guests then sat down to dinner beneath the tipis at rustic wooden tables which had been decorated the night prior by Erin and her family. They didn't have to look far for styling inspiration – gum leaves and branches from the property adorned the tables and the place cards were made using wood sourced from the property.
Erin's advice to couples planning their big day is: "Stress less! Even though we did so much of it ourselves, planning our wedding was pretty stress free and actually such a great, fun experience. Do things that you like, not what you think others would like. Enjoy the ride."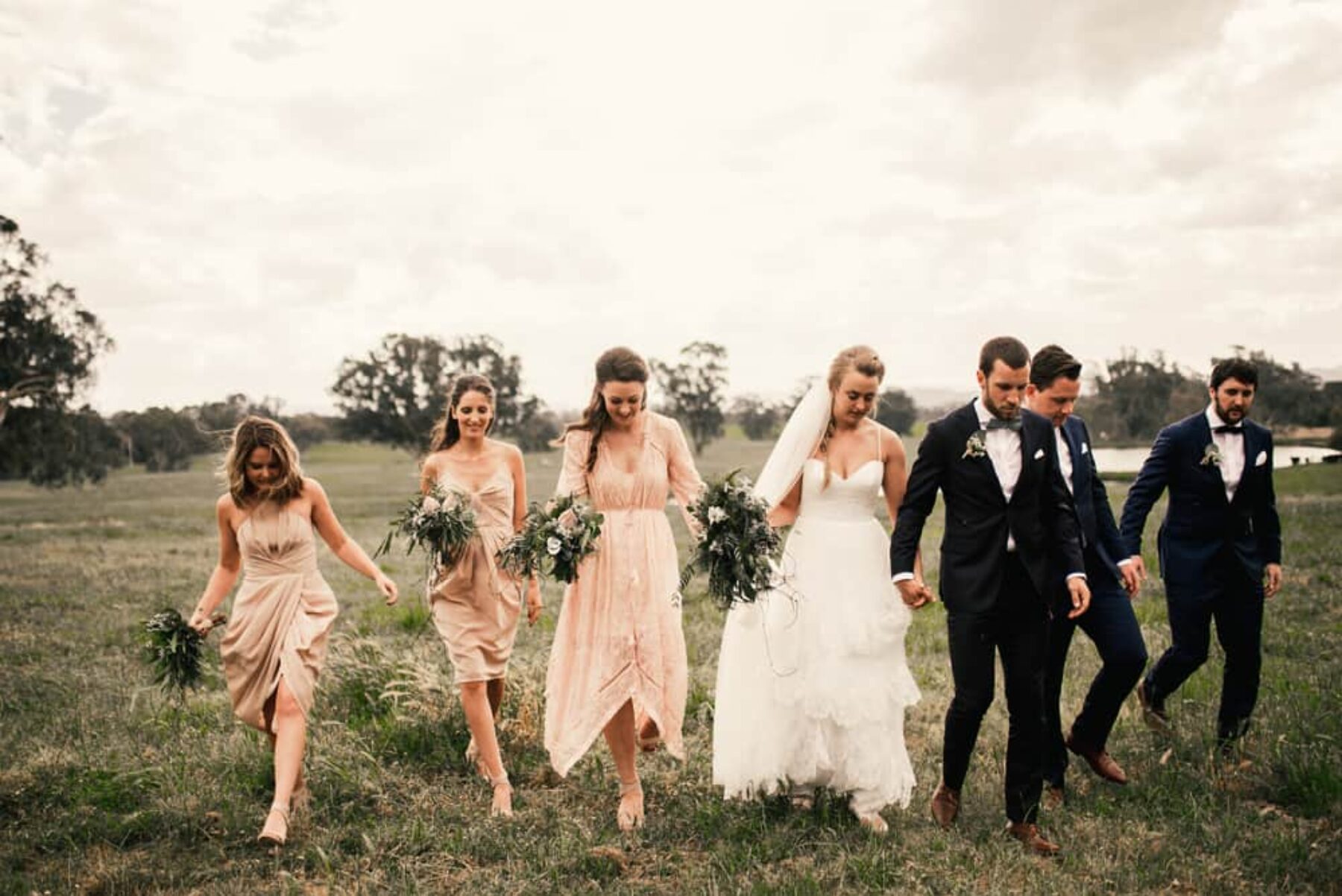 Recent Posts
Well versed in playing host, Marah and Simon graduated from house party to epic warehouse party with…
Having suffered through months of drought, it could only be a good omen that the heavens finally opened on Chris'…
After toying with the idea of a destination wedding, Georgia and Adam opted instead to keep things closer to home.