James & Kristen's DIY Wedding Weekender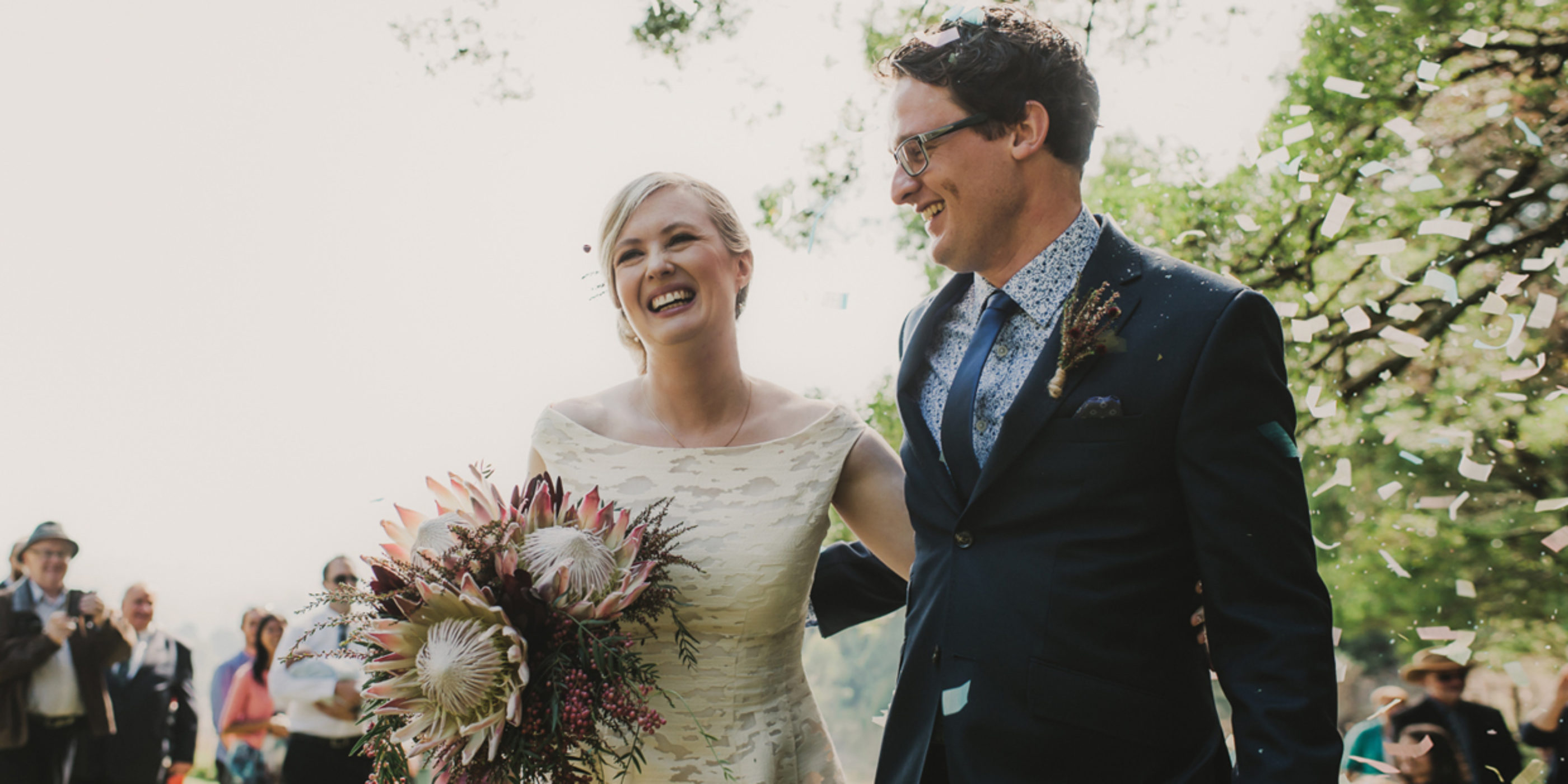 How do you get to know someone new? There are many ways, but an 800km walk across northern Spain seemed to do the trick for James and Kristen. They met on day one of their trip and trekked together the entire way, falling for each other somewhere along the Camino de Santiago trail. "We had gotten to know each other pretty well and still liked each other despite how smelly we were!" Kristen laughs.

Scheduling the wedding for Easter Saturday meant that friends from far-flung places could make a weekend of it and these two knew just the spot – a picturesque property in Mirboo North. Owned by Kristen's family, the undulating hills and view made for a scenic ceremony and with their overnight visitors setting up camp, the tent-dotted hills became something of a festival ground – homemade bunting, balloons and all!
This resourceful pair took it upon themselves to DIY the whole shebang – and what a job they did! When it came to photography though, that was one for the professionals. Engaging the talented duo behind She Takes Pictures He Makes Films, James and Kristen both agreed it was one of their best decisions. "Lucy and Alastair were amazing!" they share. "We wanted to make sure we remembered the day for what it was and didn't want to spend hours posing for photos away from out family and friends."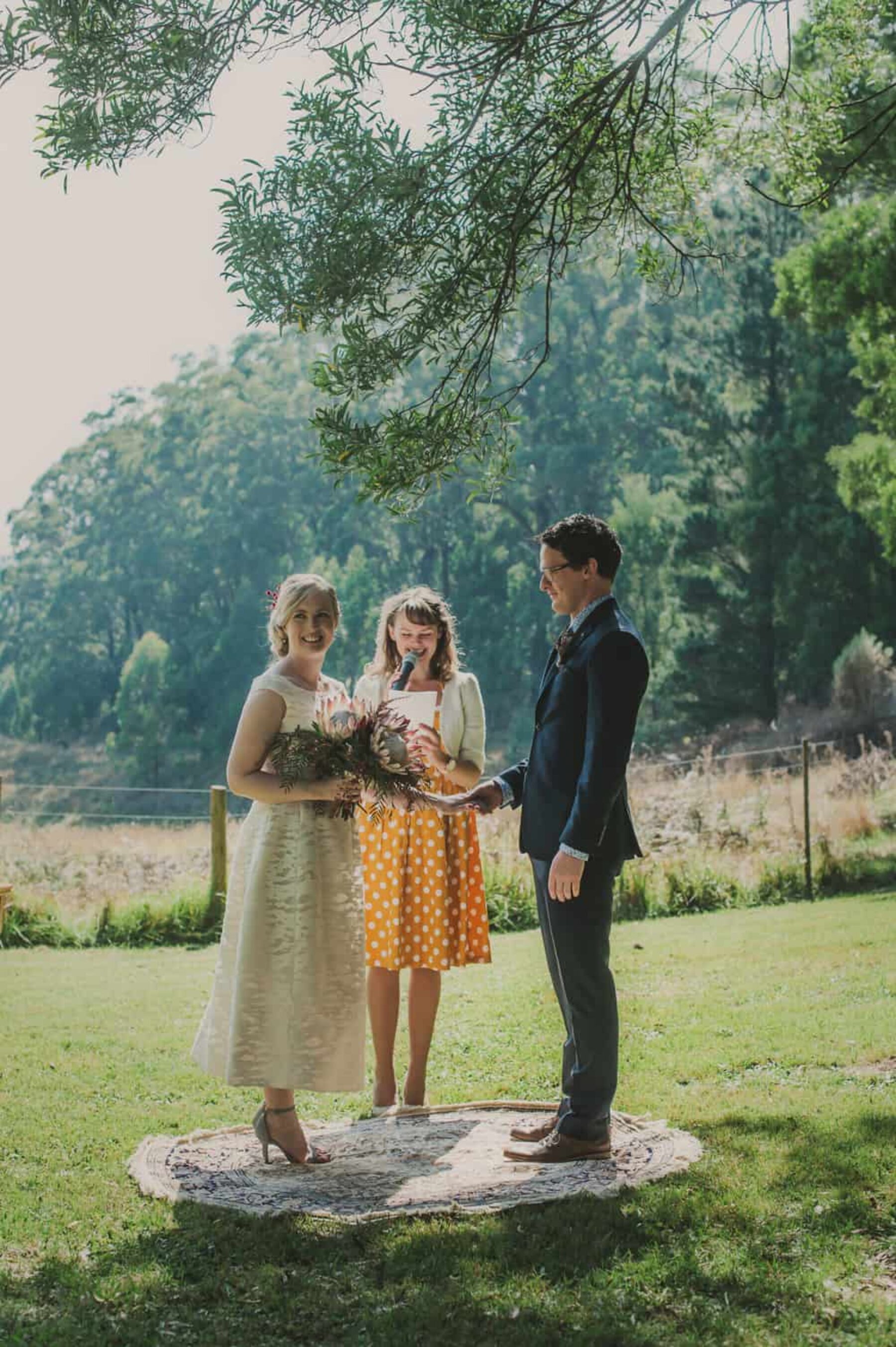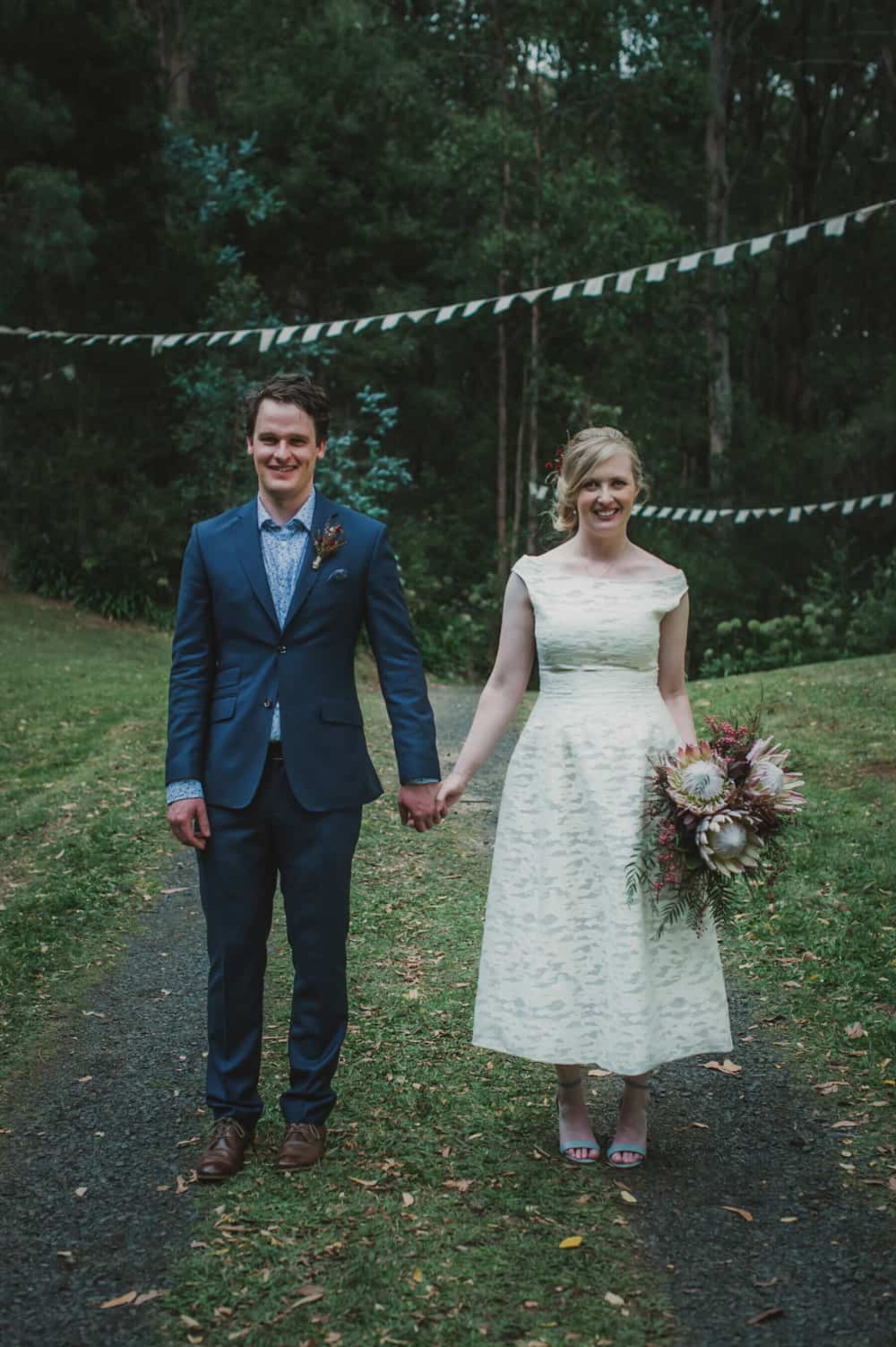 Recent Posts
This carefully curated wedding inspiration keeps sustainable practice in mind while celebrating all the beauty to be found in Australia.
Jeepers, what a year! We've been looking back at last year's most loved bridal styles,…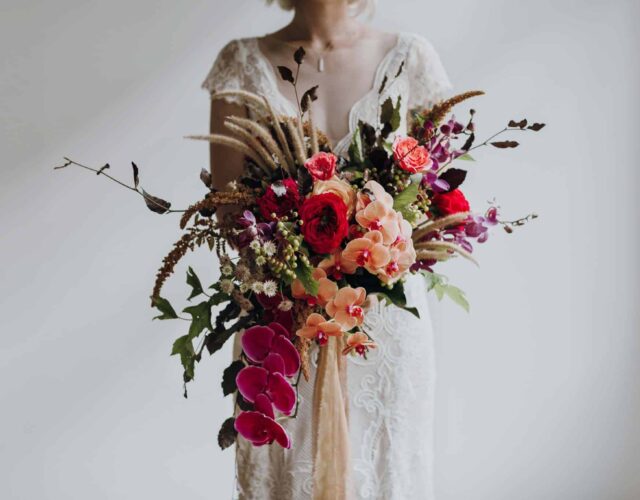 Looking back at 2018's most popular florals, the three elements that really stood out were colour, form and scale. Continuing…