Industrial Elegance with Elizabeth Jean Weddings
Inspired by the sparkling Gaia gown by Brooke Tyson Ritual, this moody shoot by Elizabeth Jean Weddings marries industrial grit with opulent accents. The ambient scenes were captured by creatives and purveyors of all things glorious, Brooke and Gina from The Virtue.
The raw setting of Vintage Industries in New Plymouth allowed the Gaia to glimmer and shine like she deserves, flowing like a 1920s bohemian dream. Petal and Prickle brought it all together with some beautiful, frosty blooms including their killer metallic rose gold anthuriums.
We can just imagine mulled wine was in hand when developing the concept for this shoot, with a wintery and moody feel evoked throughout. Crafted by Hilary took the brief and ran with it, designing rich, metallic and moody stationery to match the feel of the day, which were perfectly teamed with the dark crockery by Ruthie Frank Ceramics.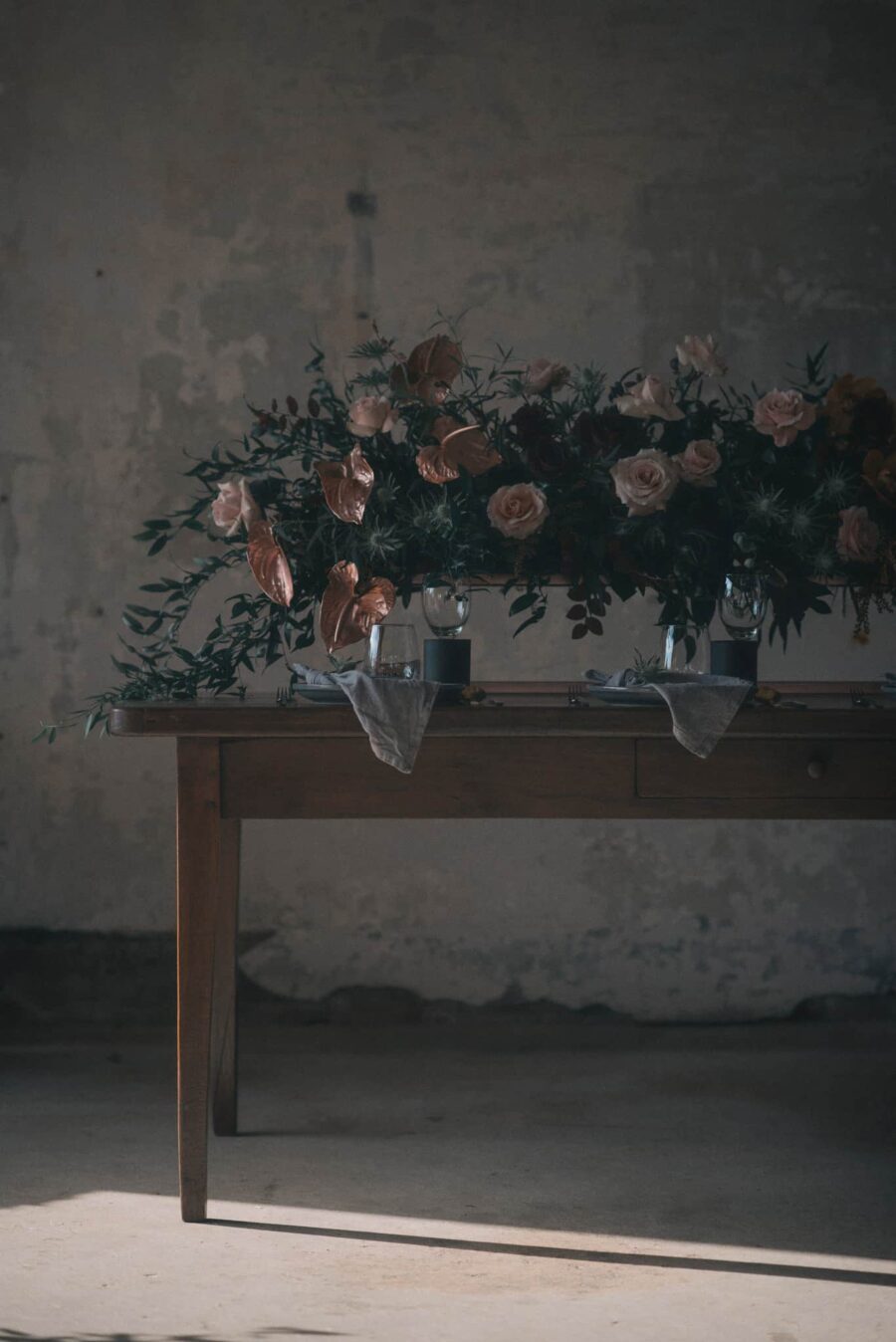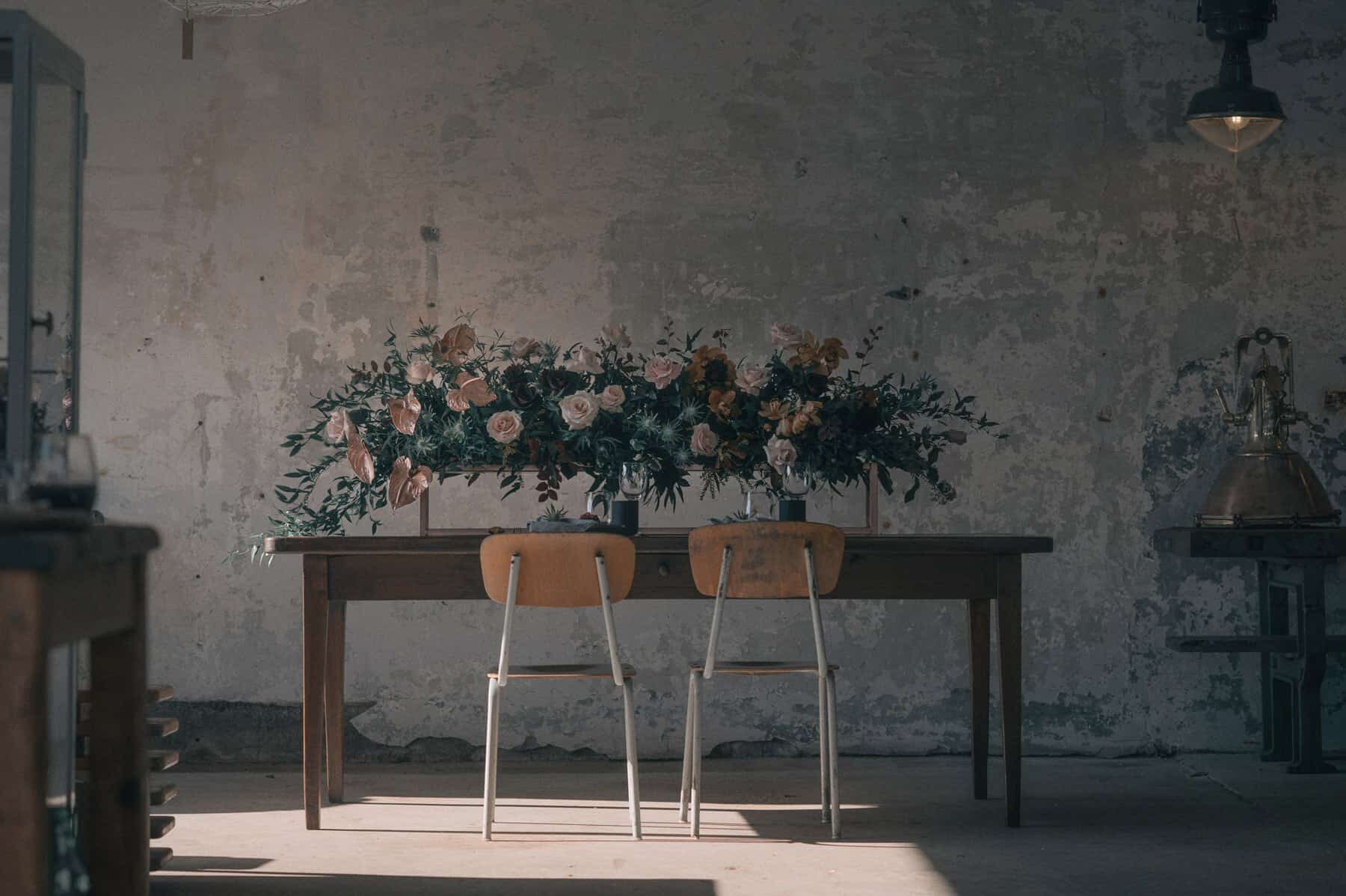 Recent Posts
After rekindling their romance twelve years after going separate ways, it's pretty obvious this Melbourne couple were always a sure…
A colourful, vintage-inspired party that was all about good times and good tunes, Geelong couple Jules and Josh chose to…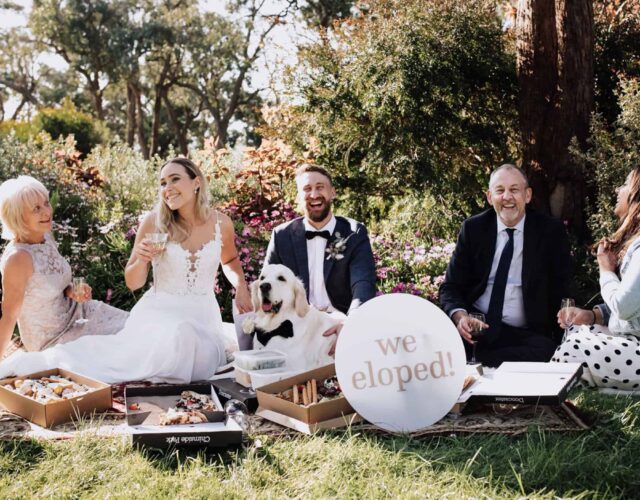 Pulling a wedding together in two weeks (thanks COVID) may not be an ideal scenario for most, but it didn't…