Sarah & Lennon's Elopement + Melbourne wedding shoot
When the Brand Developer for Karen Willis Holmes marries the love of her life, you might expect things to be done a little differently. Sarah and Lennon decided to keep both their engagement and their wedding under wraps, secretly eloping to Bali to share their vows privately under a frangipani tree. On returning to Melbourne, the couple sought the talents of industry pals, Lost In Love Photography to capture some beautiful moments in their hometown; images to be used to announce their marriage to friends and family.
Sarah looked stunning in a boho two-piece by Karen Willis Holmes, which she later switched up in a sneaky costume change to the gorgeous Pippa Gown. The equally stylish Lennon looked positively debonair in a salmon shirt by Trenery and pale blue blazer by Country Road.
Under a handmade arbour, the loved-up pair shared their vows once again and relaxed with a Champagne picnic in the park. Their beloved puppy, Tokyo, joined them for a celebratory stroll through the local backstreets.
For this non-traditional couple, tying the knot meant a celebration of the most important and intimate elements of their relationship. "Our decision to elope was not taken lightly," says Sarah. "It wasn't through complacency or for financial reasons and it was extremely difficult to deny our friends and family the opportunity to celebrate with us. When we stripped away everything that we felt we had to do and concentrated on the things that we wanted, it was clear that it had to be just the two of us."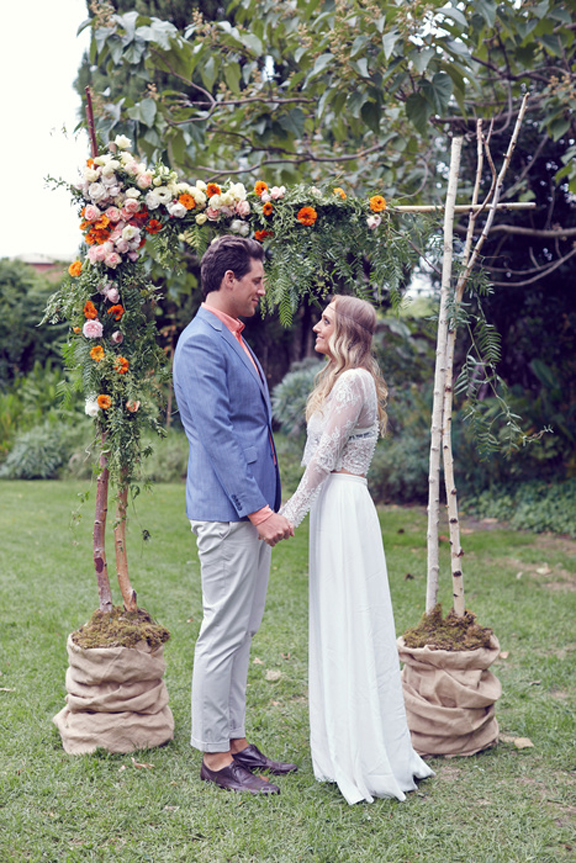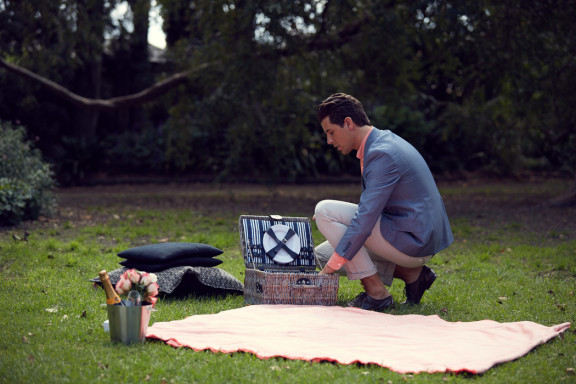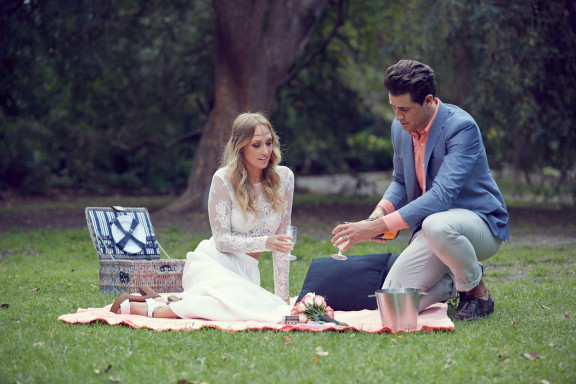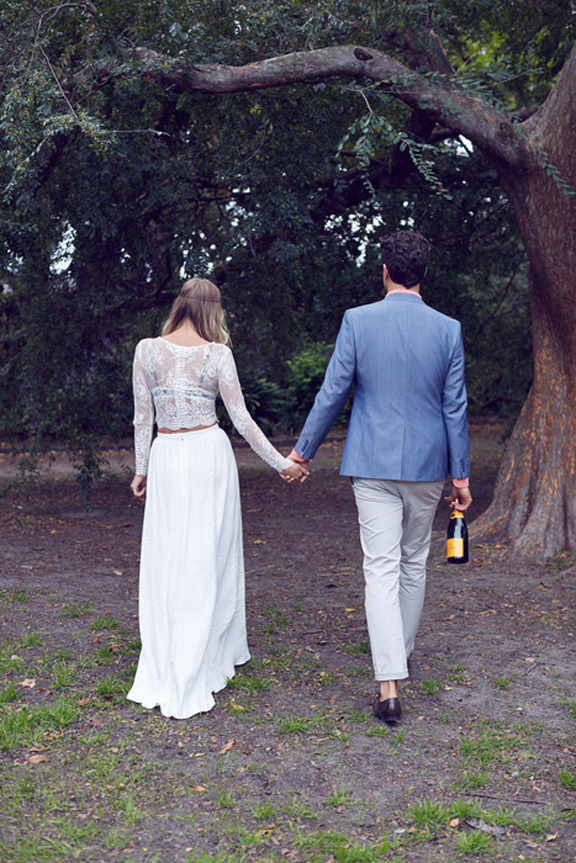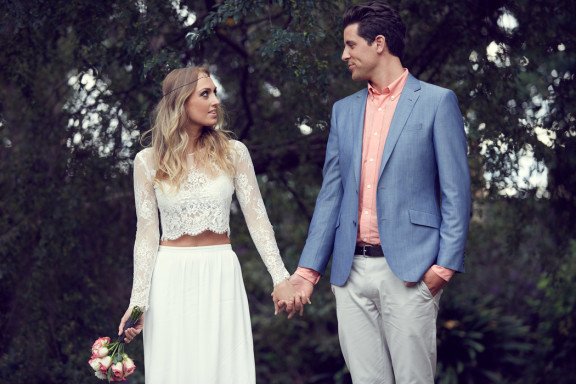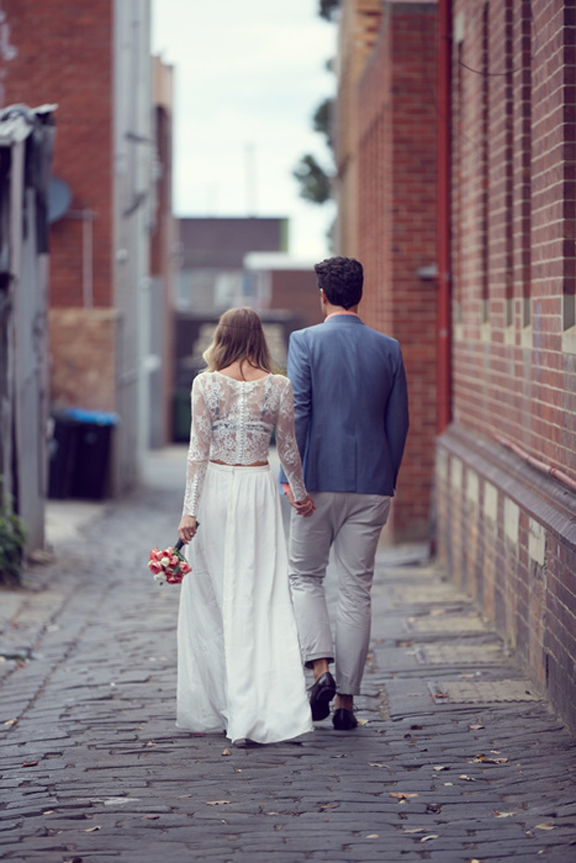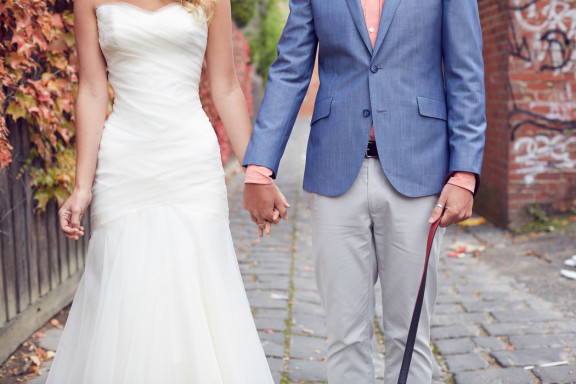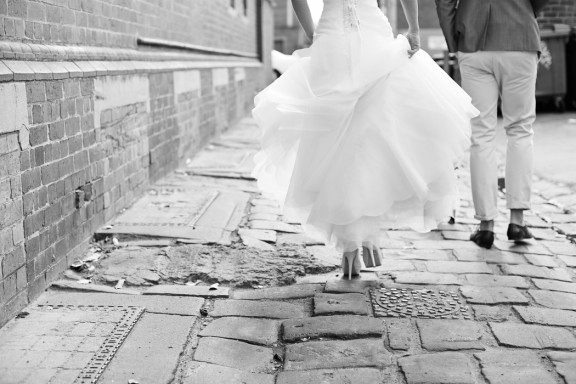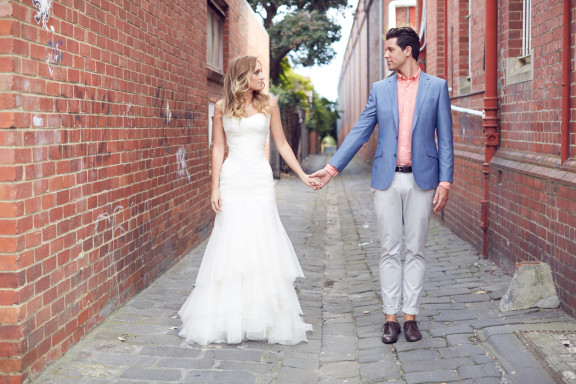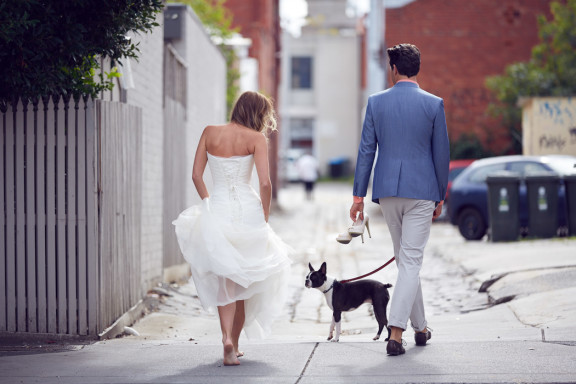 Photography: Lost In Love Photography | Bride's dresses: Karen Willis Holmes | Hair chain: Vintage | Bride's shoes: Midas | Groom's attire: pants + shirt by Trenery, blazer + shoes by Country Road | Flowers: DIY
Recent Posts
This carefully curated wedding inspiration keeps sustainable practice in mind while celebrating all the beauty to be found in Australia.
Jeepers, what a year! We've been looking back at last year's most loved bridal styles,…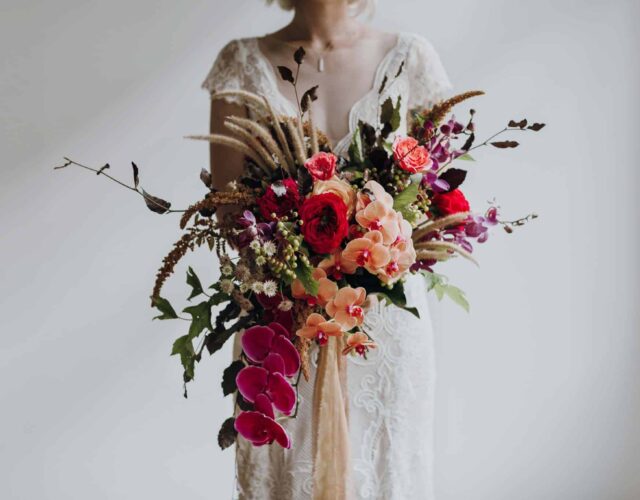 Looking back at 2018's most popular florals, the three elements that really stood out were colour, form and scale. Continuing…