Stacy and Dave's Euroa Butter Factory Wedding
Having explored many inner-city venues and been somewhat underwhelmed, Stacy and Dave were delighted to stumble across the historic Euroa Butter Factory on a weekend away. Like anyone who's had the good fortune of visiting this beautifully restored B&B, the couple instantly fell in love with the unique building, the beautiful setting and the utterly charming chef and manager, Billy.
"We knew it was perfect," says Stacey "with great food, wine, staff, and the freedom for us to style it as we pleased." With its young fruit orchid and abundant kitchen garden, the couple also loved the local and seasonal philosophy the venue subscribed to.
The late afternoon ceremony was held in the shaded grove, with a backdrop of an enormous plane tree. Stacey made her way down the petal-strewn aisle looking stunning in Collette Dinnigan's elegant Mirabella gown, to meet her beaming groom, wearing custom Oscar Hunt and a smile from ear to ear.
As the ceremony ended and the couple made their way back down the aisle together, The Horns of Leroy (an impressive 8-piece brass band) emerged from behind a hedge to serenade the newlyweds – a sneaky surprise organised by Dave.
While guests enjoyed the tunes, along with canapés and lawn games, Stacey and Dave stole away for some pics with photography duo, Katie Harmsworth. "The images speak for themselves," says Stacey, who couldn't be more thrilled with the images. "The girls were amazingly easy to work with and their enthusiasm was infectious!"
After an open-air feast of share platters and delectable local produce, the dance floor was setup under the fairy lights and the party began in earnest. The couple compiled their favourite party tunes for the night – a playlist that guests are still trying to get their hands on – and the DJ had everyone on their feet. "We wanted our guests to have as much fun as we did," says Stacey. "The most important thing for us was to have a huge party for all of our guests to enjoy!"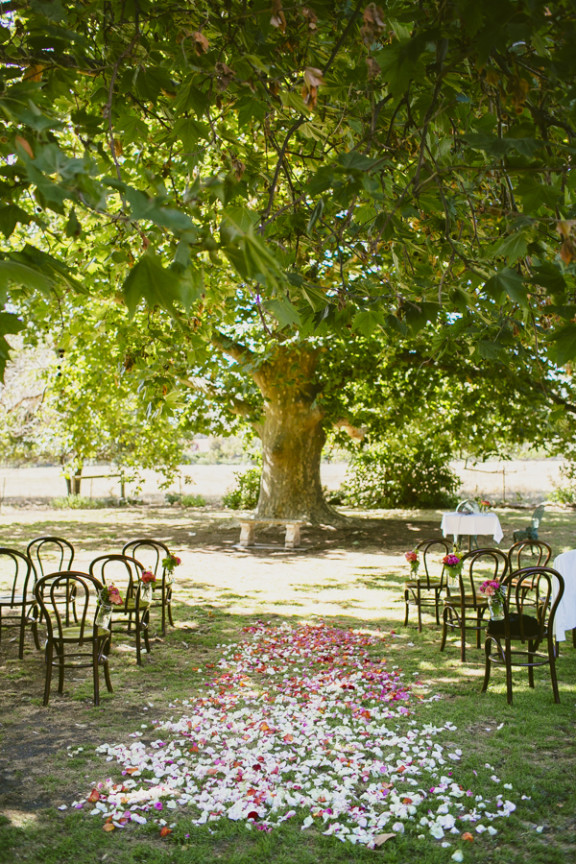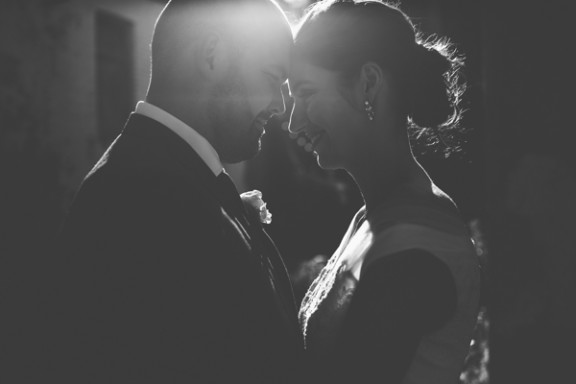 Photography: Katie Harmsworth | Venue: Euroa Butter Factory | Bride's dress: Collette Dinnigan | Bride's shoes: Badgely Mischka | Bridesmaids dresses: Willow | Groom's suit: Oscar Hunt | Rings: Larsen Jewellery | Hair & Makeup: Zoe Karlis | Celebrant: Matt Finch | Florist: Georgie Campbell | Catering: Euroa Butter Factory | Cake: Anne Walsh | Band: The Horns of Leroy and King Louie and the Cheeky Monkeys | Stationery/invitations: Etsy
Recent Posts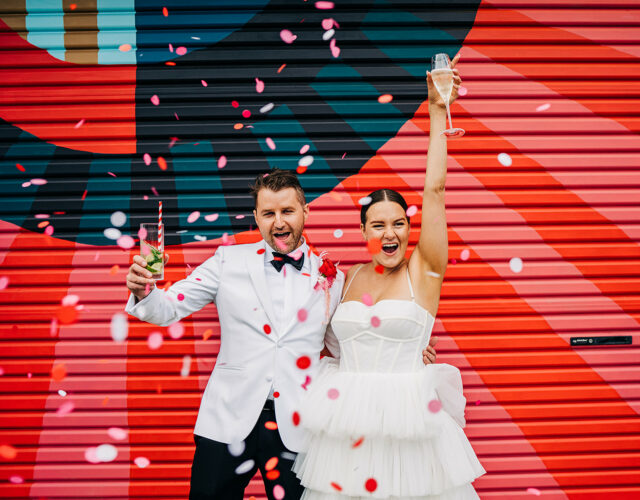 In the heart of the city, a tale of serendipitous love unfolded between Madi and Tim, two accountants…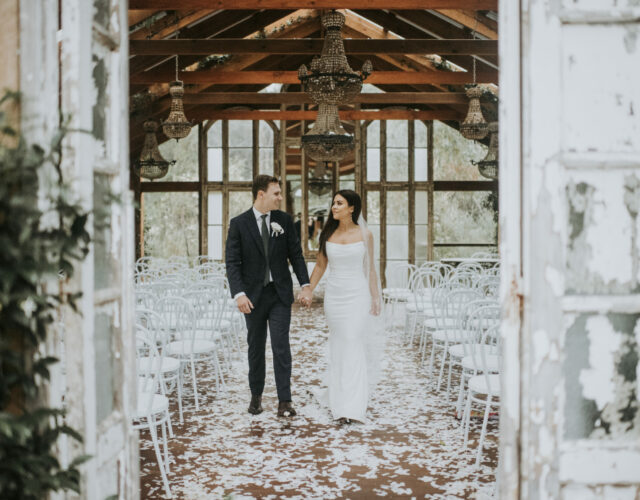 In the serene embrace of The Woods Farm, Jervis Bay, on the 14th of May 2022, Hugh and Felicity tenderly…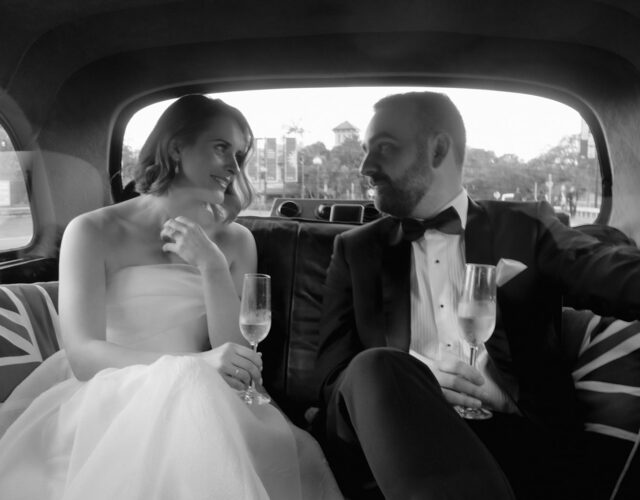 In the bustling cityscape of Sydney, the story of Mariia and Matthew unfolds – a romance that transcends…