Matylda & Shane's Bushland Wedding Weekender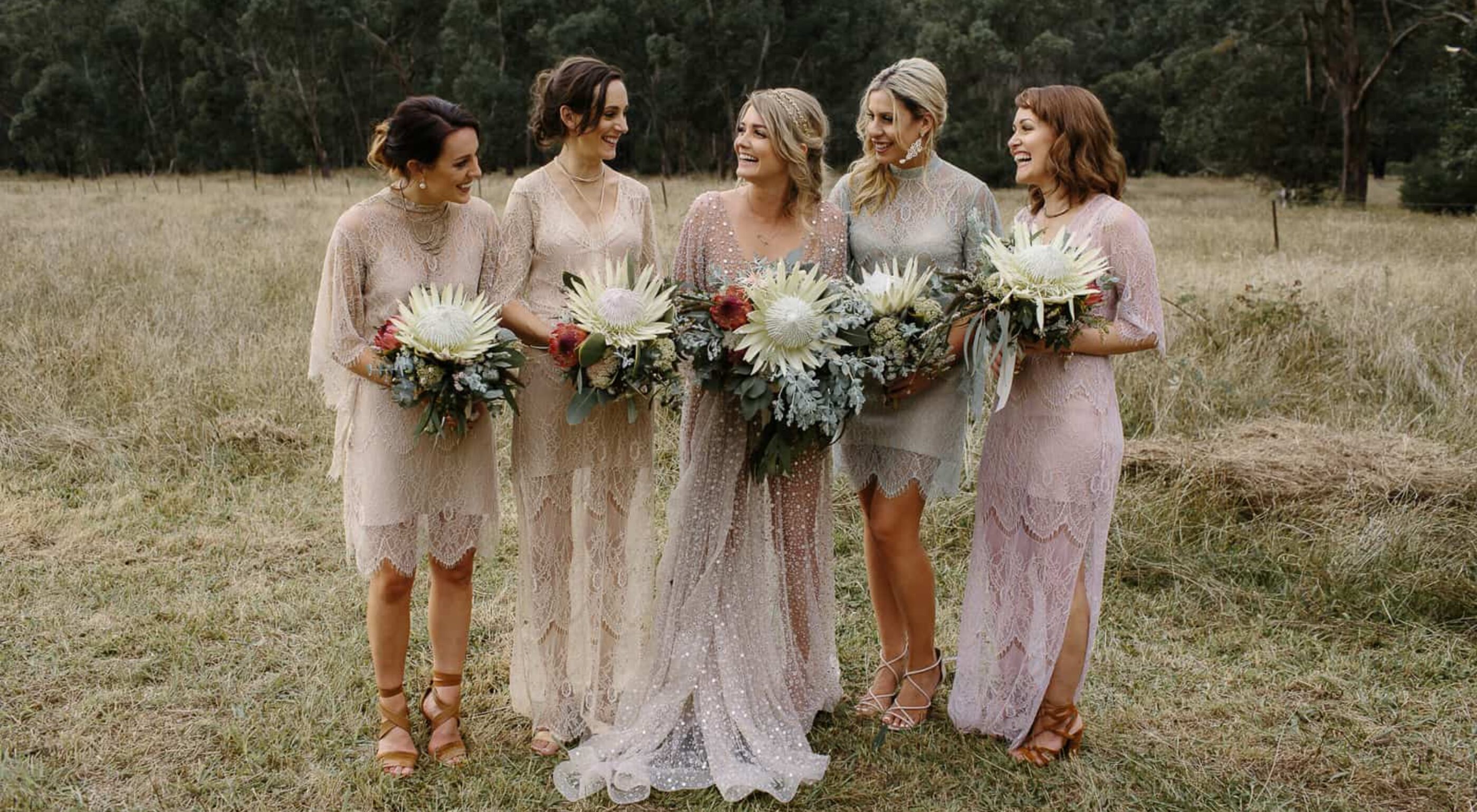 We know to expect a goodie when we hear from photographer Briars Atlas, and Matylda & Shane's bushland festival wedding was no exception. Natural tones, native blooms and grins aplenty filled this relaxed weekender.
With hearts set on an outback wedding, these two found their perfect venue a few hours out of Melbourne near the town of Bright. "I came across The House at Smoko by chance and I fell in love with the architecture, the stunning 100 year old oak trees (under which we would get married) and the amazing alpine mountains surrounding it." Set on 32 acres, the nearest neighbours wouldn't hear a peep, so the party was free to go well into the wee hours.
Matylda and Shane took the opportunity to spend time with their guests over a couple of days and extend the celebration to the whole weekend. "We had a big dinner at the Bright pub the night before our wedding for everyone to meet and get acquainted. Then on the day we had games set up, rugs for people to laze on and a big tent with a serviced bar. A lot of guests said it felt like their very own private music festival, and I guess that's not a bad thing!"
Matylda knew from the start that a white wedding dress wasn't for her, but when a google search for 'gold wedding dresses' returned less than desired results, she was at a bit of a loss. One Pinterest pin from a bestie and she had found her knock-out celestial number. "The Nala, from One Day Bridal, in the current collection, in my home town, and in my price range. That cemented the fact it was 'the one' even more. I never even tried on another dress, that's how much I loved it."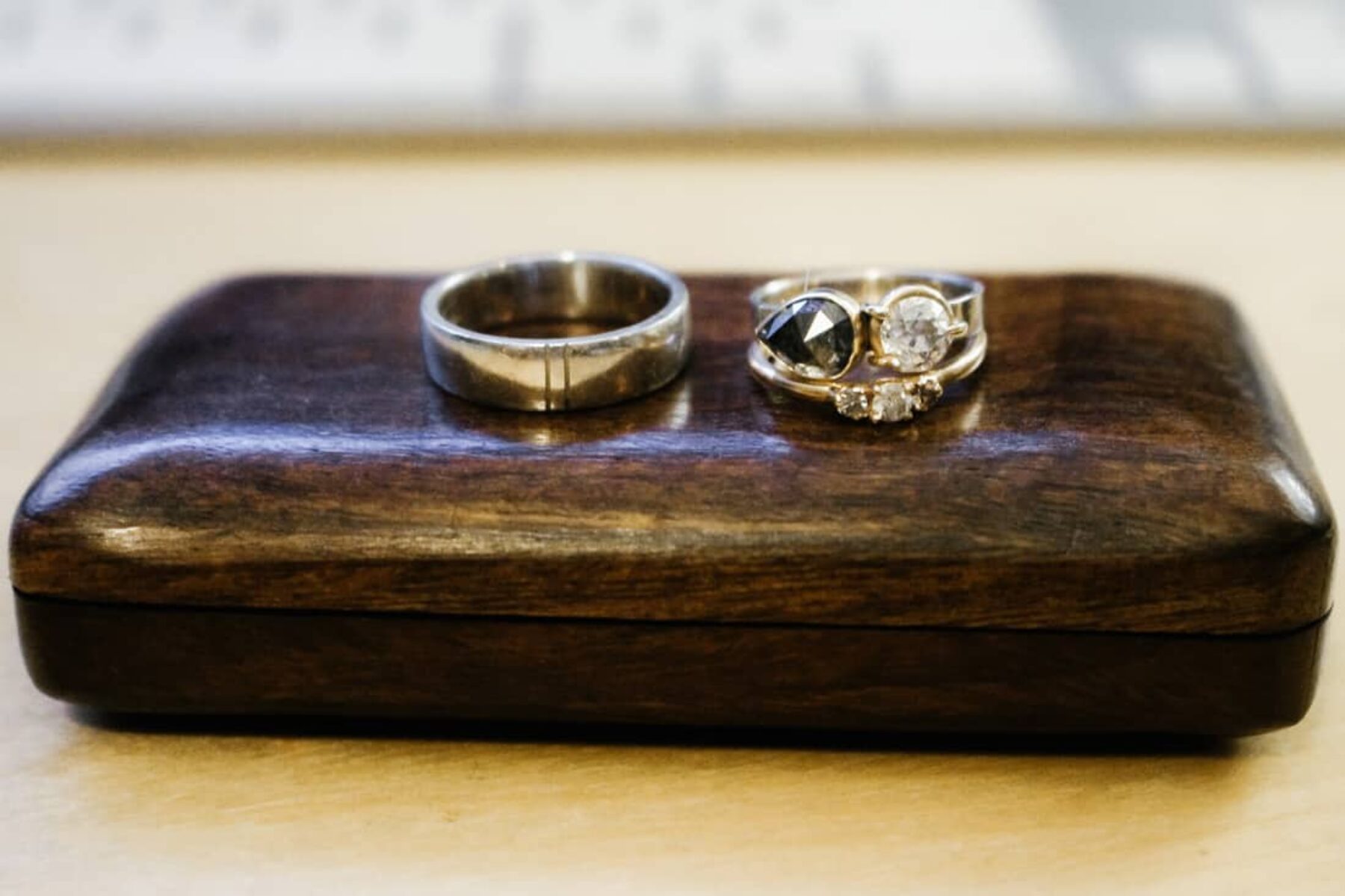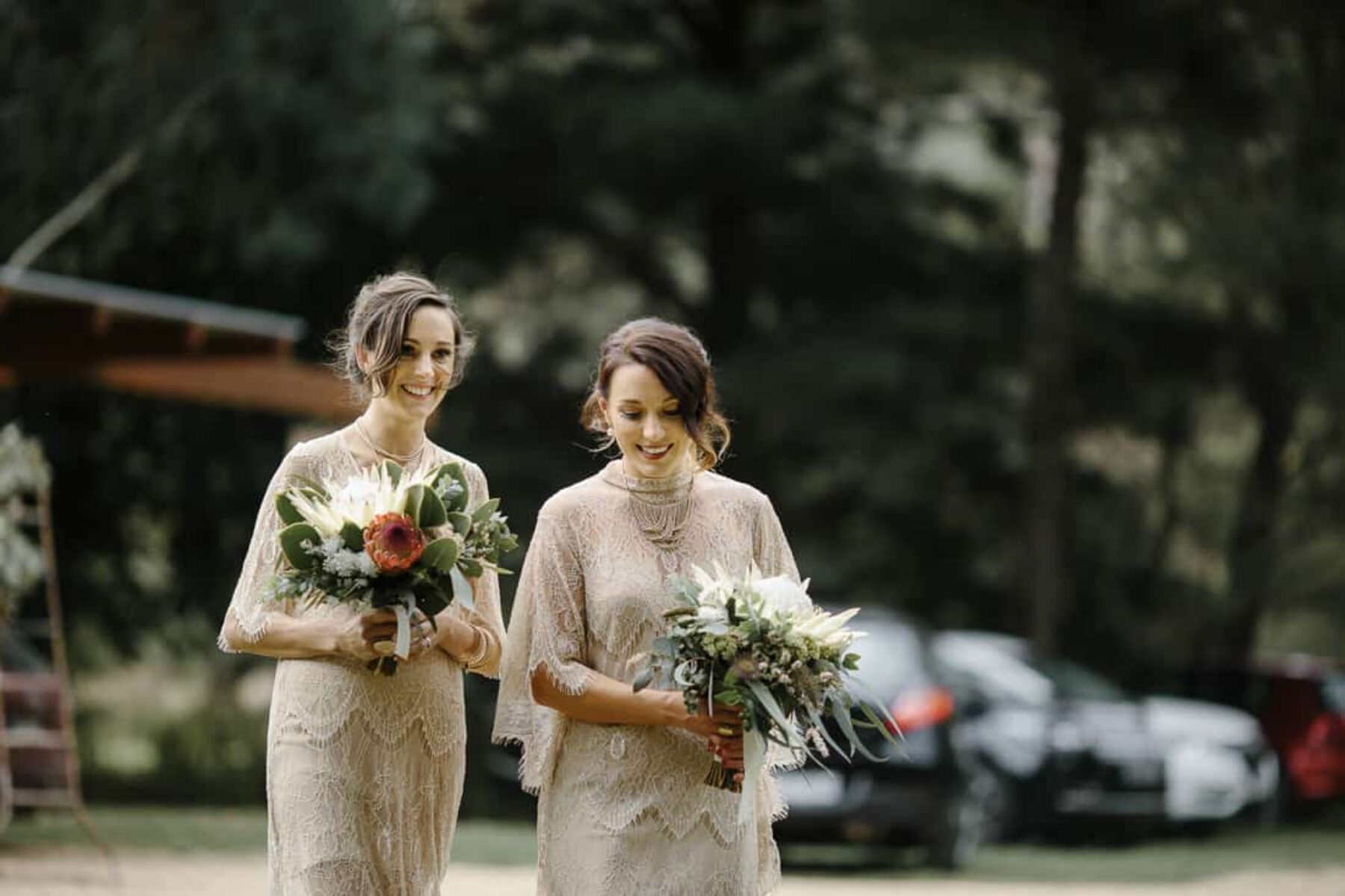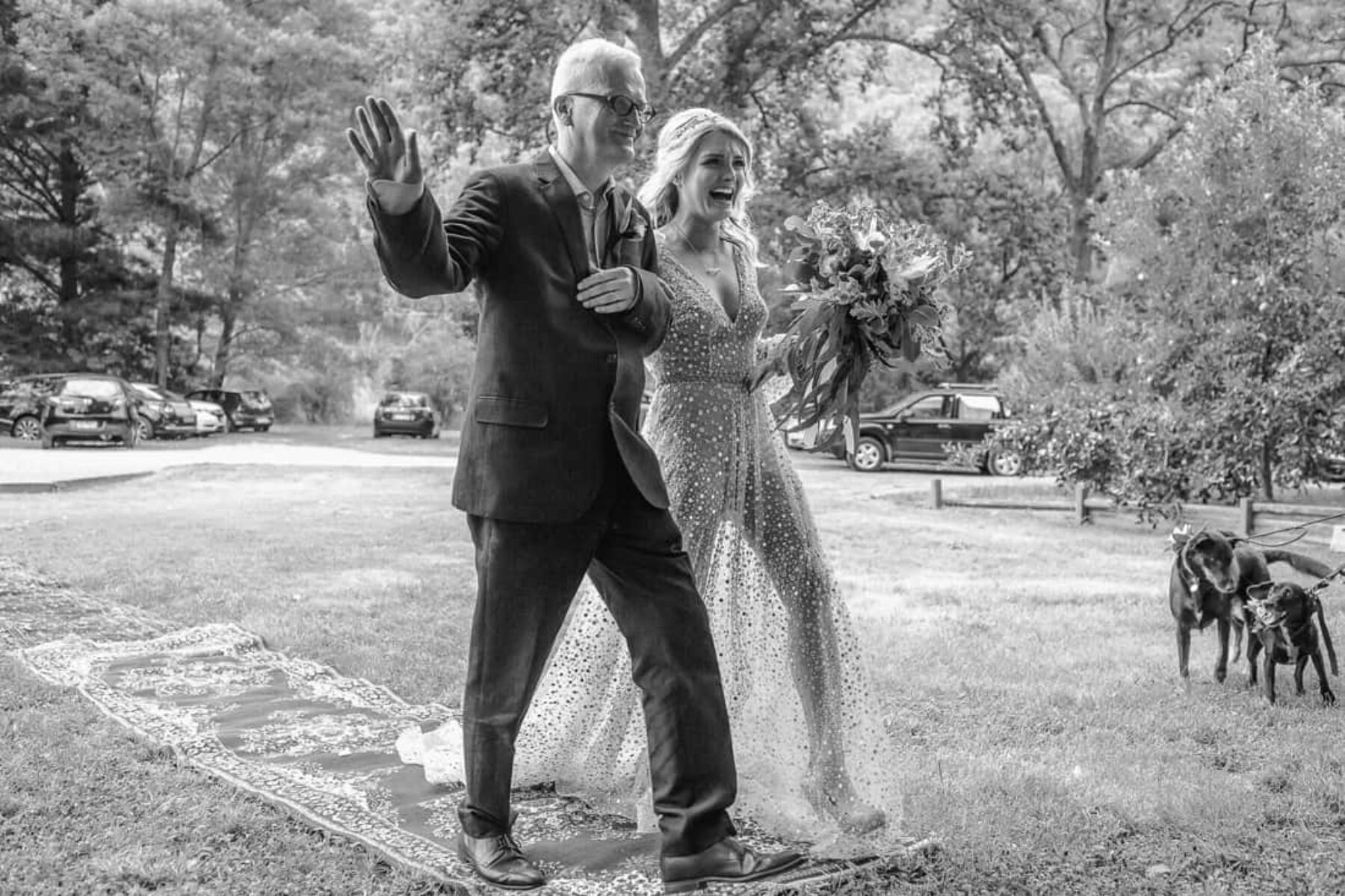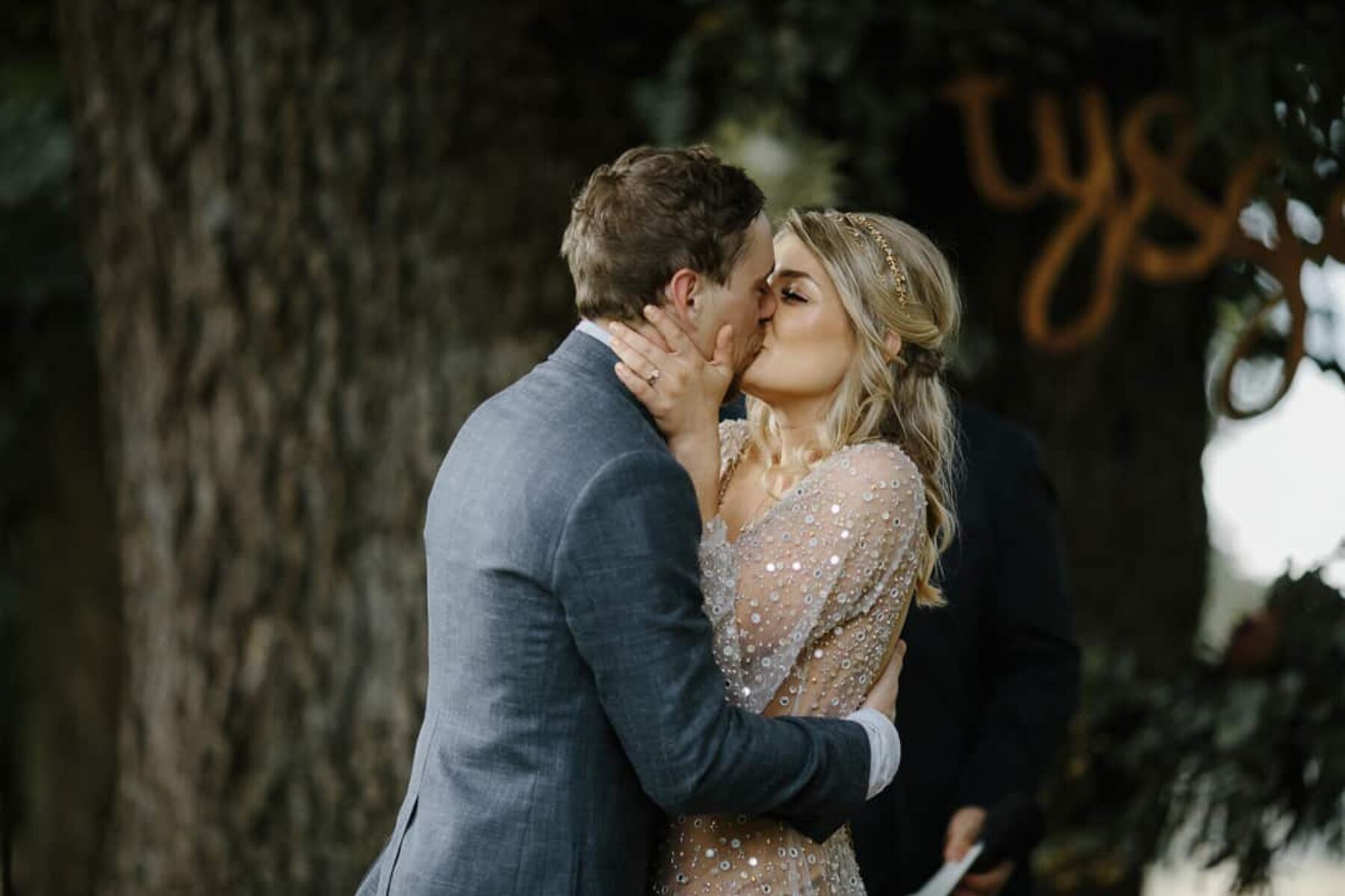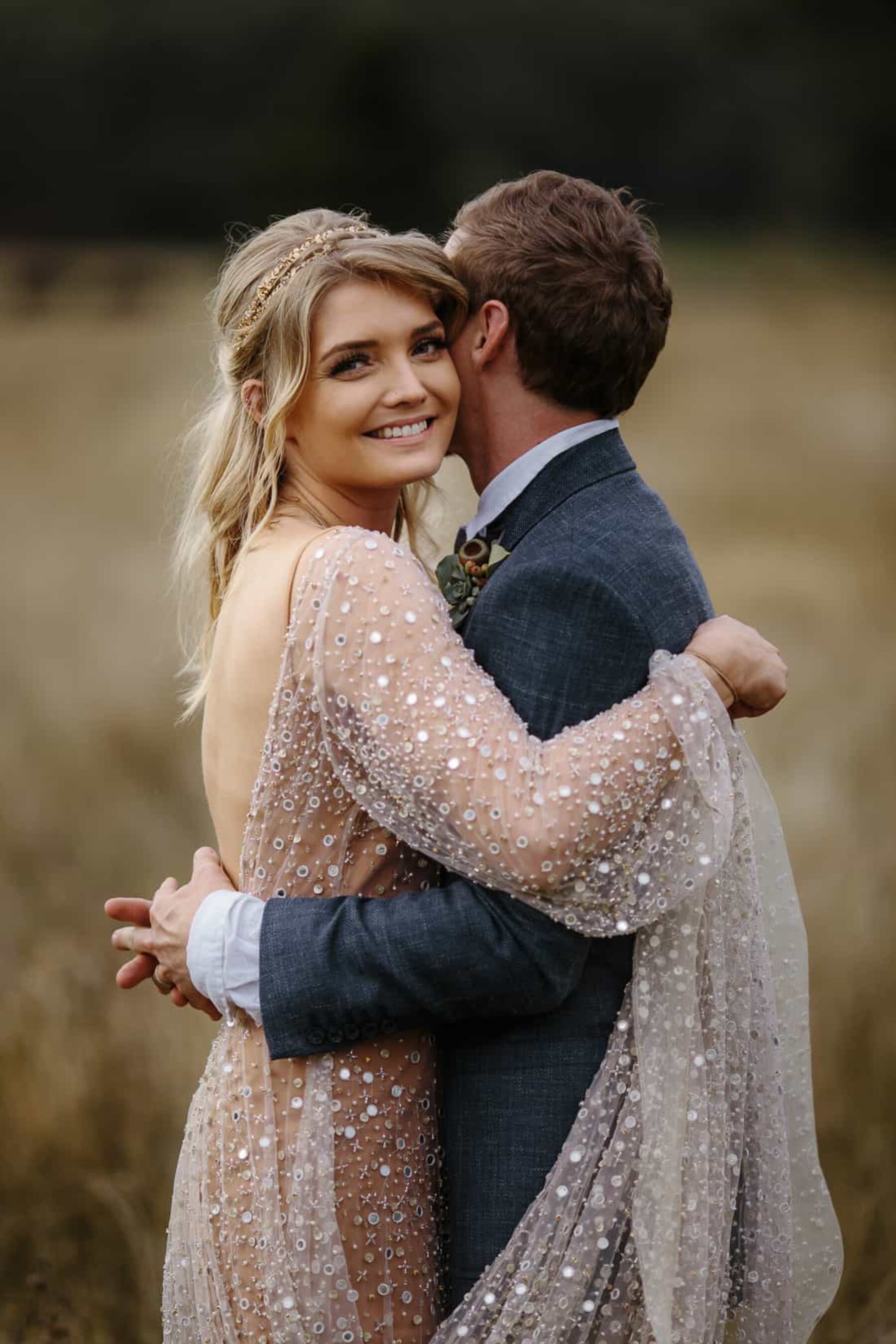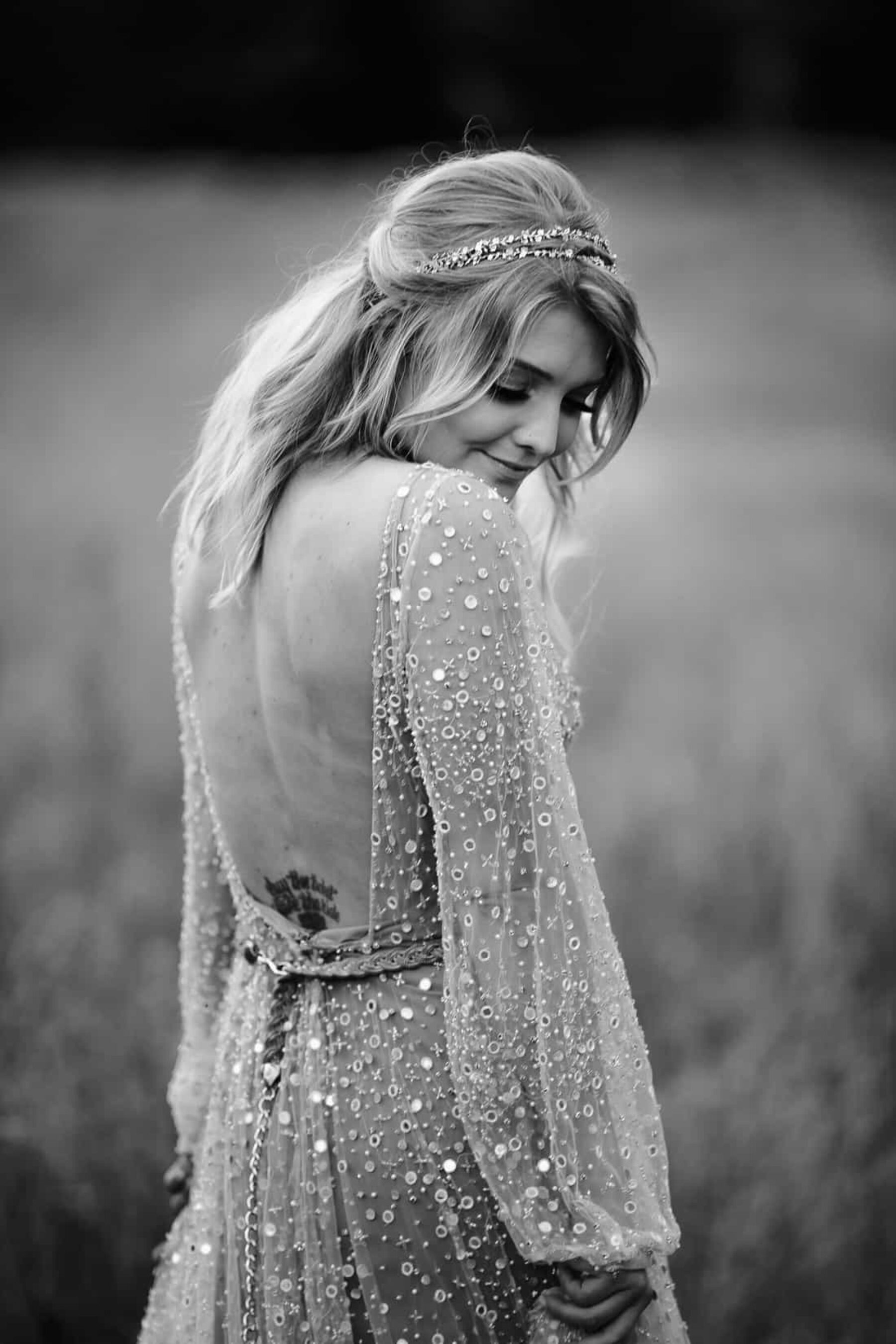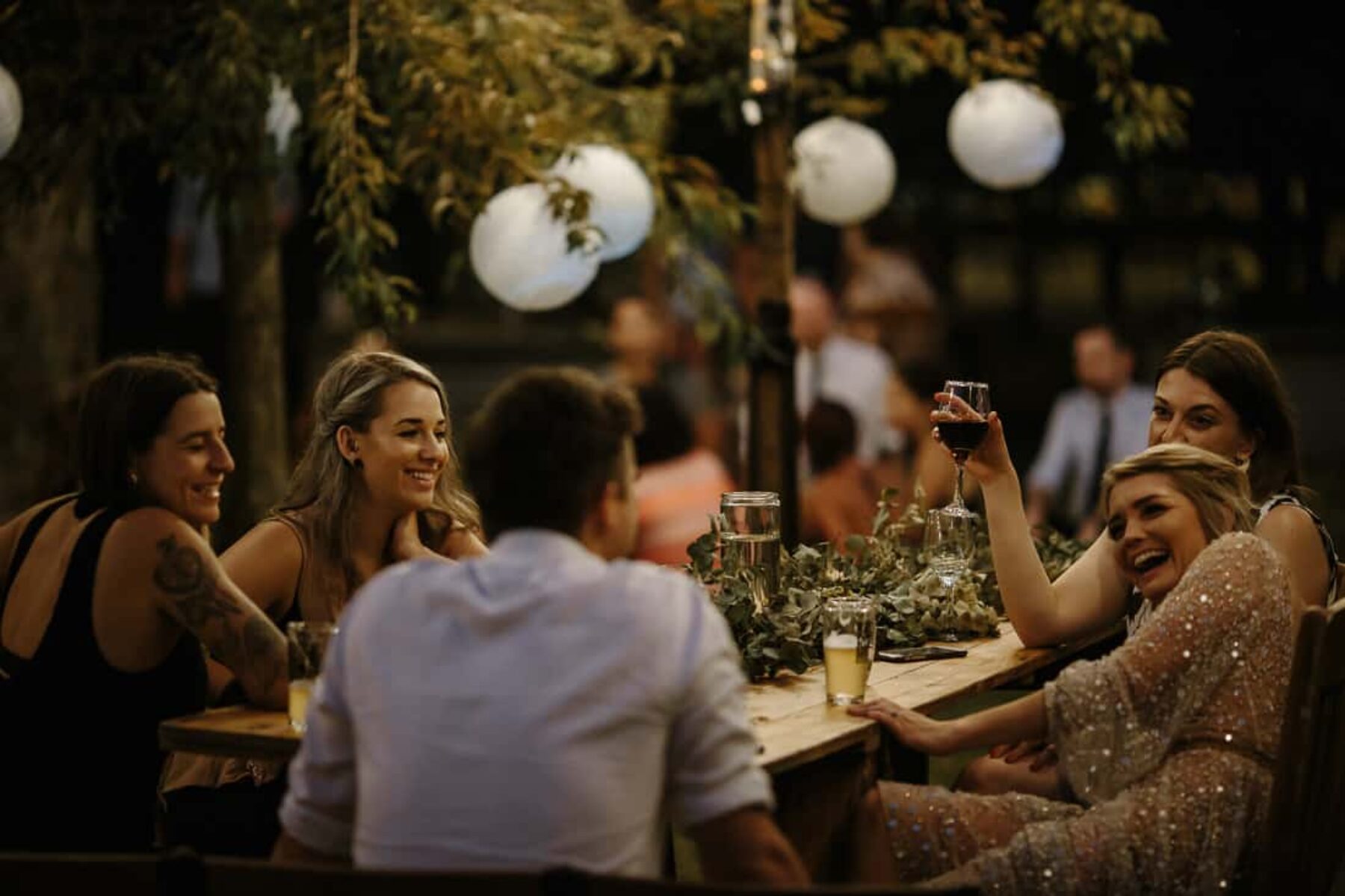 Recent Posts
Well versed in playing host, Marah and Simon graduated from house party to epic warehouse party with…
Having suffered through months of drought, it could only be a good omen that the heavens finally opened on Chris'…
After toying with the idea of a destination wedding, Georgia and Adam opted instead to keep things closer to home.