Floral Frenzy at The Flour Factory
Perth hotspot The Flour Factory recently teamed up with a few of their favourite local vendors for some vibrant flower power with loved up couple, Lauren and Erin.
With colour and celebration in mind, Signature Floral Design created a show-stopping ceremony backdrop and vivid bouquet, popping against the venue's muted palette and contemporary furniture by Event Artillery. Chief florist Annalise tells us "the inspiration wasn't meant to be as cliche as the rainbow colours, but I love colour and what a perfect way to go. It's a celebration of two people, of love, of equality and I wanted it bold and bright!"
Photographer Peggy Saas captured all the colour whilst showing off the The Flour Factory's light and airy function space.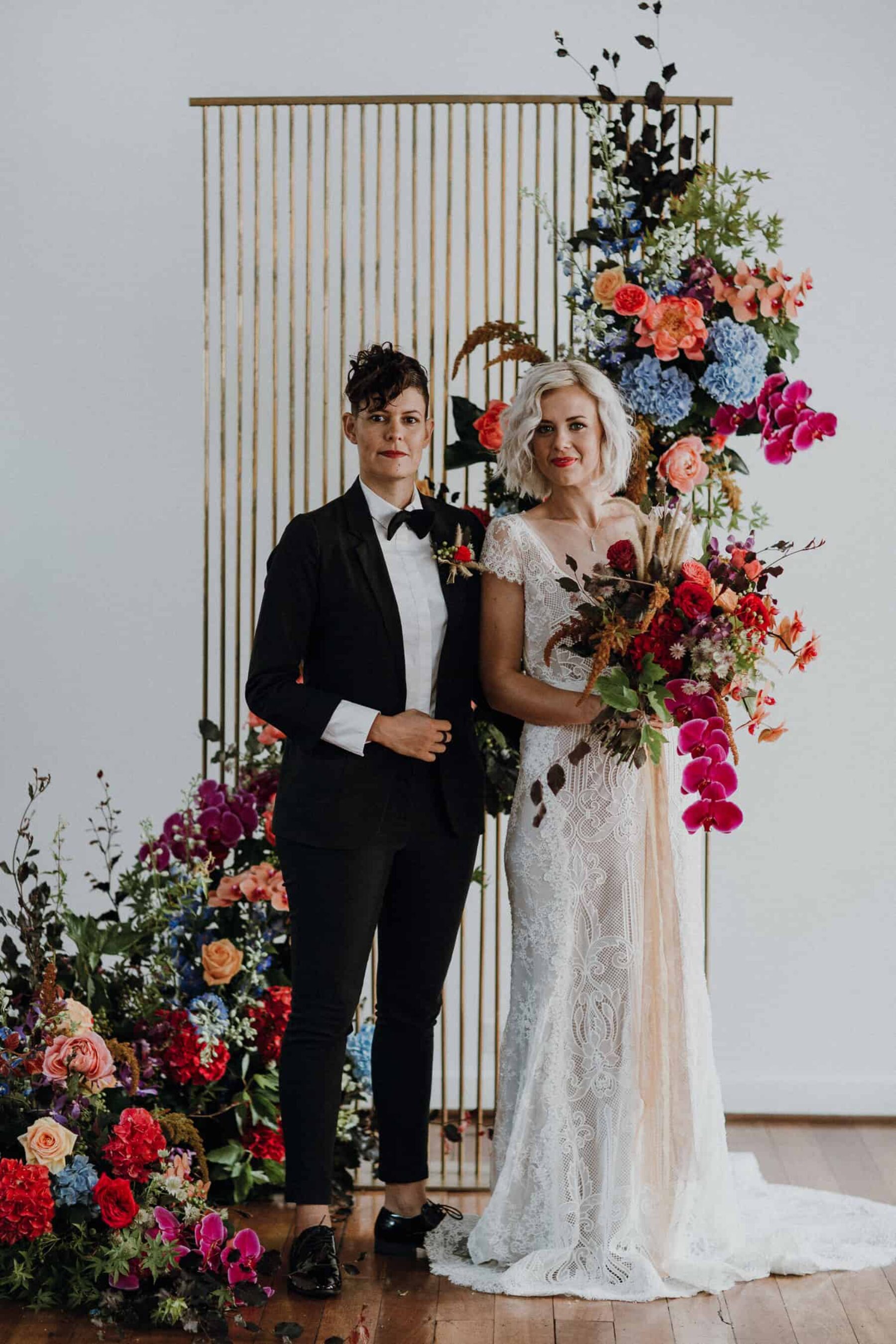 Recent Posts
This carefully curated wedding inspiration keeps sustainable practice in mind while celebrating all the beauty to be found in Australia.
Jeepers, what a year! We've been looking back at last year's most loved bridal styles,…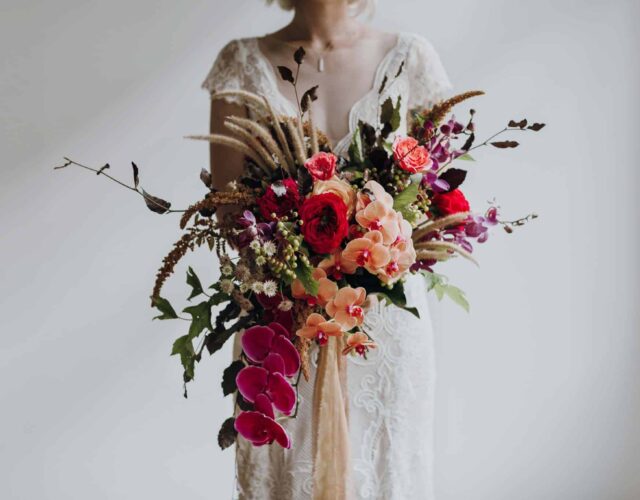 Looking back at 2018's most popular florals, the three elements that really stood out were colour, form and scale. Continuing…