George Wu "The Light of Eden"
With luxury fabrics, draped silhouettes and couture finishes, George Wu's bespoke bridal collection fuses timeless elegance with high fashion – and an endearing dash of drama.
The Brisbane-based designer favours the finer things, detailing French lace and silk with Japanese trims, Italian embroideries and intricate, hand-sewn embellishments – often sourced from the same suppliers as those used by fashion powerhouses Chanel and Dolce & Gabbana.
Inspired by layers of darkness and light, Wu's Light of Eden line-up has something of a theatrical air – his decadent gowns embodying both old-world glamour and cutting-edge contemporary style.  Perhaps the singular answer to something old and something new, these whimsical designs have us all swept up and swooning.
The collection is available by appointment at George Wu's Brisbane studio.
Recent Posts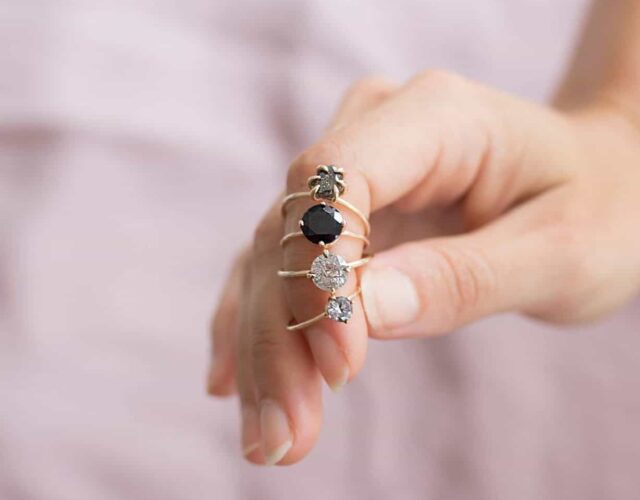 If, like us, you think an engagement ring should be an expression of individuality, then you'll likely opt for a…
What started out as a crush for Elizabeth, who would see Dan, a hunky skateboarder, passing her work…
After originally planning an outdoor, rustic themed wedding at a vineyard, James and Emily's plans quickly went astray due to…