Grace Loves Lace – Empire State of Mind
An homage to NYC, Empire State of Mind is the latest on-location campaign by Grace Loves Lace. With its cobblestoned streets, blossoming trees and borough-like charm, Greenwich Village is a world within a world – a rare, quiet pocket of the city that never sleeps and the inspiration behind this dreamy shoot.
In typical Grace Loves Lace fashion, the gowns feature delicate chantilly lace and luxe sandwashed silks, evoking femininity and style, while jewel encrusted embellishments create a slightly bolder look – a little drama à la Carrie Bradshaw.
The Empire State of Mind muse is eclectic in style and effervescent in spirit. Her freedom and attitude are captivating and her beauty is effortless.

Who better to capture this free spirited city-dweller than NYC fashion photographer Kyle Deleu? In his element on the streets of New York, Kyle captures the GLL bride in all her candid glory, his knack for effortlessly highlighting female beauty evident in this stunning salute to the city where dreams are made of.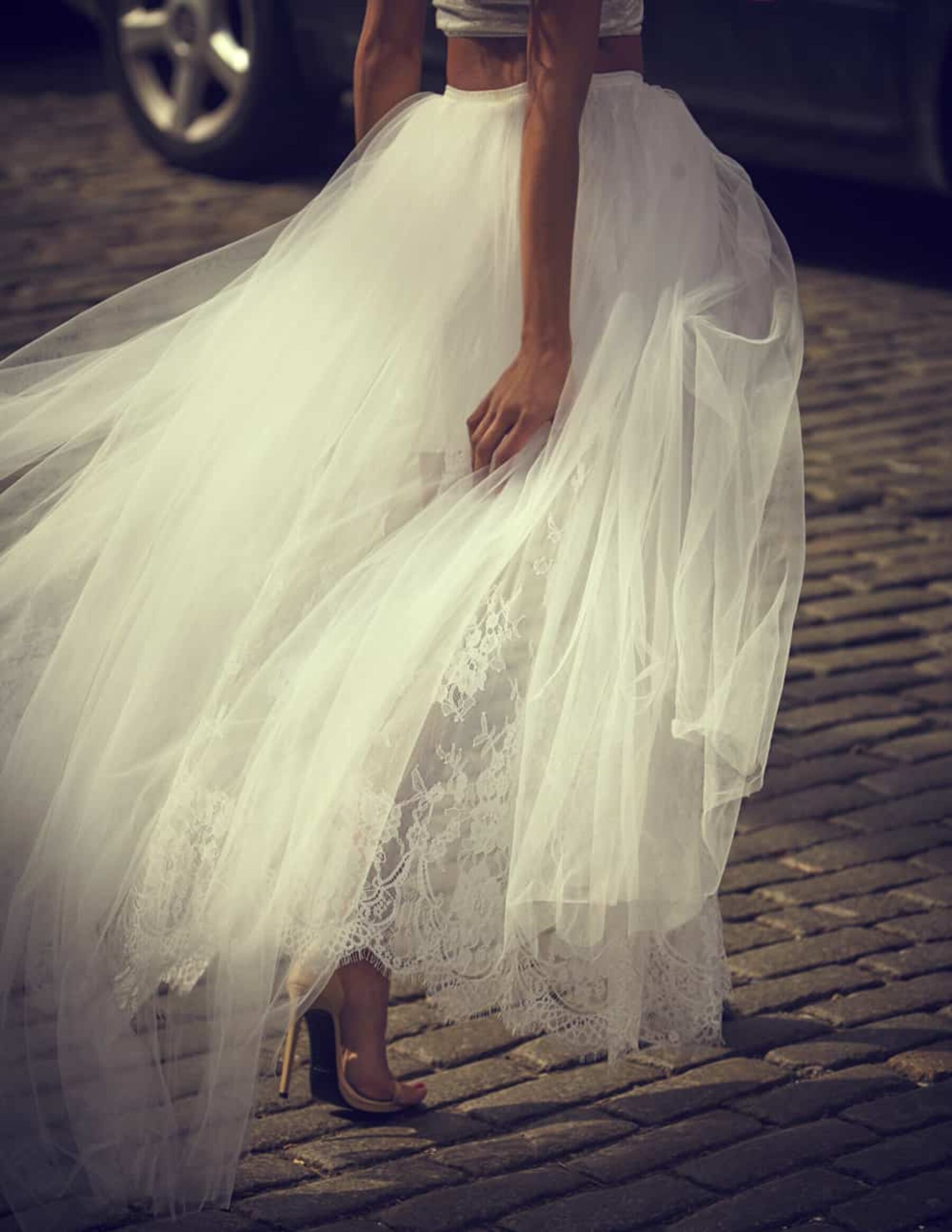 Recent Posts
A day that genuinely reflected their personalities and 'broke the mould' is how Sophie and Logan describe their intimate Melbourne…
Inspired by the historic Rift Estate in Bowral, photographer Zelda Green teamed up with…
What better time to chat all things cake than while we're still basking in the haze of our Easter chocolate…