"BLANC" New Bridal from Grace Loves Lace
Delivering a new era of wedding dresses since 2010, Grace Loves Lace are renowned for creating effortlessly unique, luxurious designs for the modern woman. Now, the Australian bridal label have released an exciting campaign and collection, BLANC. The first bridal launch since the highly acclaimed Untamed Romance Collection, the new release represents the girl who is seeking something classic, sophisticated and unique. It's a collection that will intrigue and delight, not only lace lovers, but the lace skeptics.
The 13-piece collection features bold designs and striking silhouettes for the modern romantic who isn't afraid to make a statement. With sandwashed silks and one-of-a-kind capes, handmade with barely there French Chantilly lace, BLANC allows the bride to have choices; for her dress to reflect her personality and style.
Featuring New Zealand native, Georgia Fowler, and shot by the talented Darren McDonald in New York City, the campaign is focused on bringing the BLANC muse to life through a divine direction and a beautiful sense of shifting paradigms. The collection is every inch soft but bold, unique yet understated, sexy and sophisticated. Ultimately modern yet unforgettable, just like today's bride.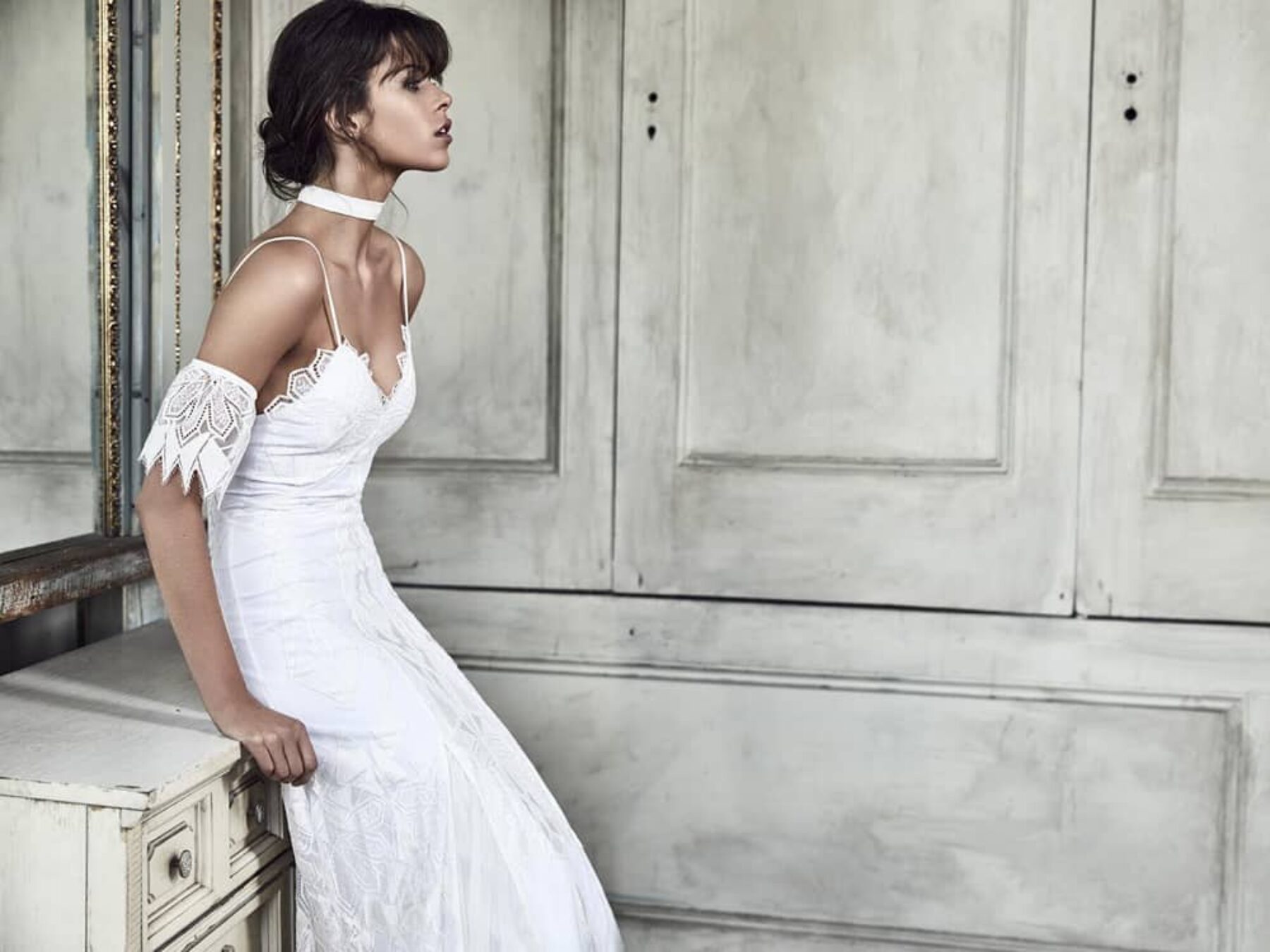 Recent Posts
The word 'surreal' barely begins to describe what we're all currently living through. And while the whole world reels from…
With it's lofty warehouse vibes, Fremantle's Stackwood was an easy first choice of venue for…
Jana and James wanted their wedding to reflect what they love most in life – simplicity, elegance, warmth…