Grace Loves Lace "Golden Hour"
Inspired by "glimpses and snippets from around the globe, love, exhalations of the soul, and stunning, stunning textiles", The Golden Hour is the latest breathtaking campaign by bohemian bridal label, Grace Loves Lace.
The ethereal shoot took place on the flawless coast of Kangaroo Island, captured in the warm light of the dying day by Sydney photographer, Kane Skennar.
The campaign coincides with the label's new-look website, where their bridal, bridesmaid and everyday ranges are available to purchase online. And for budget-conscious brides, Grace loves Lace gowns are not only stunning, but highly affordable, ranging from $995 to $2,900.
Photography: Kane Skennar | Art Direction: Megan Ziems | Model: Avril Alexander | Dresses & Accessories: Grace Loves Lace
Recent Posts
After rekindling their romance twelve years after going separate ways, it's pretty obvious this Melbourne couple were always a sure…
A colourful, vintage-inspired party that was all about good times and good tunes, Geelong couple Jules and Josh chose to…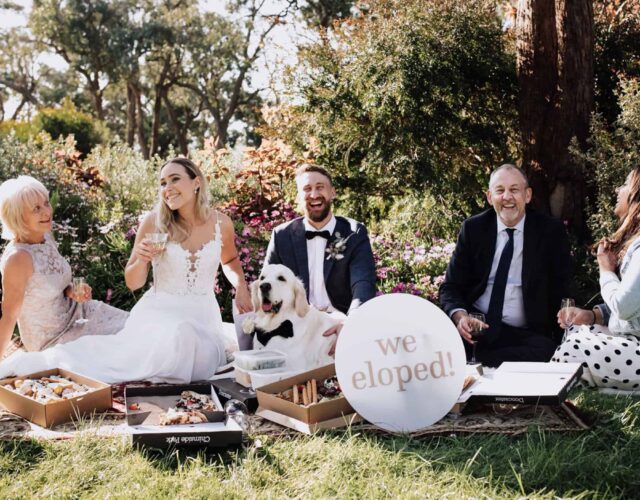 Pulling a wedding together in two weeks (thanks COVID) may not be an ideal scenario for most, but it didn't…