Sofia & Nathan's Foliage-filled Wedding at Loose Leaf
A swipe right, 3 months of dating and year-long engagement found Fi and Nathan tying the knot amidst a forest of greenery at Collingwood's lofty botanical studio, Loose Leaf.
Photographer, Sayher Heffernan was a natural choice for the pair, having played camera man at several of their friends' weddings. "We never really considered anyone other than him," says Nath. "He's so easy to work with and we love his journalistic in style."
Fi and Nath were equally fixed on their choice of ceremony venue, saying "Loose Leaf was pretty much all we wanted. It's an amazingly creative and inspiring florist filled with the most beautiful greenery and flowers." While there wasn't much needed to decorate the lush space, the Loose Leaf team created a gorgeous, foliage-strong arch for their backdrop.
Keen to avoid the awkward ceremony-reception gap, the newlyweds and their guests kicked straight on to their local pub Grace Darling, a few doors down. According to the groom, the Grace team were great to work with "Anything we asked they made work and it never seemed an effort. Dope dudes just psyched to help us make it a great night."
In a rare reversal of wedding budget expectations, Sophia and Nath pulled their day together for less than half their initial estimate. "As we went along, we realised that all the things that really add up like cars and traditional wedding venues weren't 'us'. At the end of the day we spent somewhere around 12k and wouldn't have changed a thing."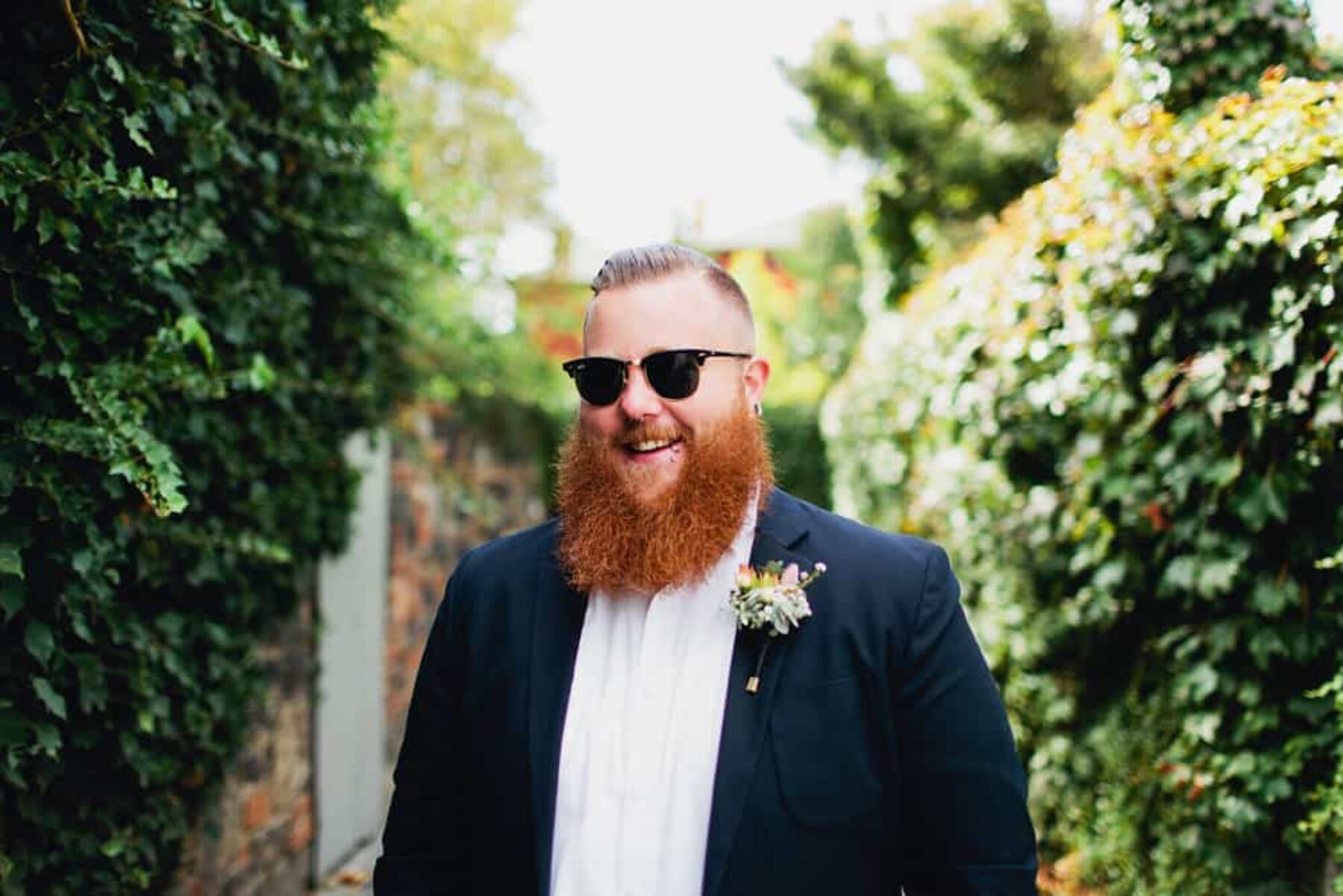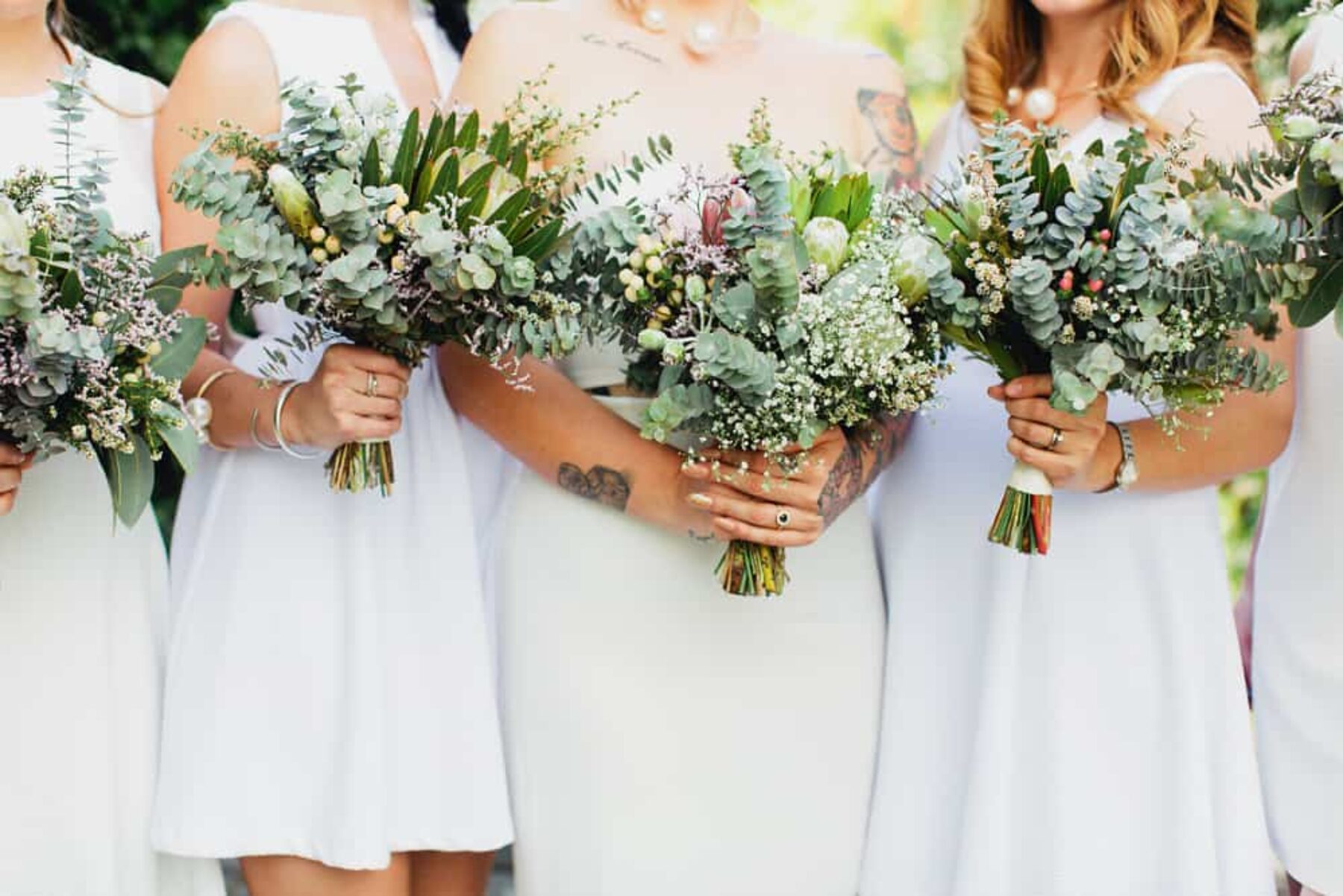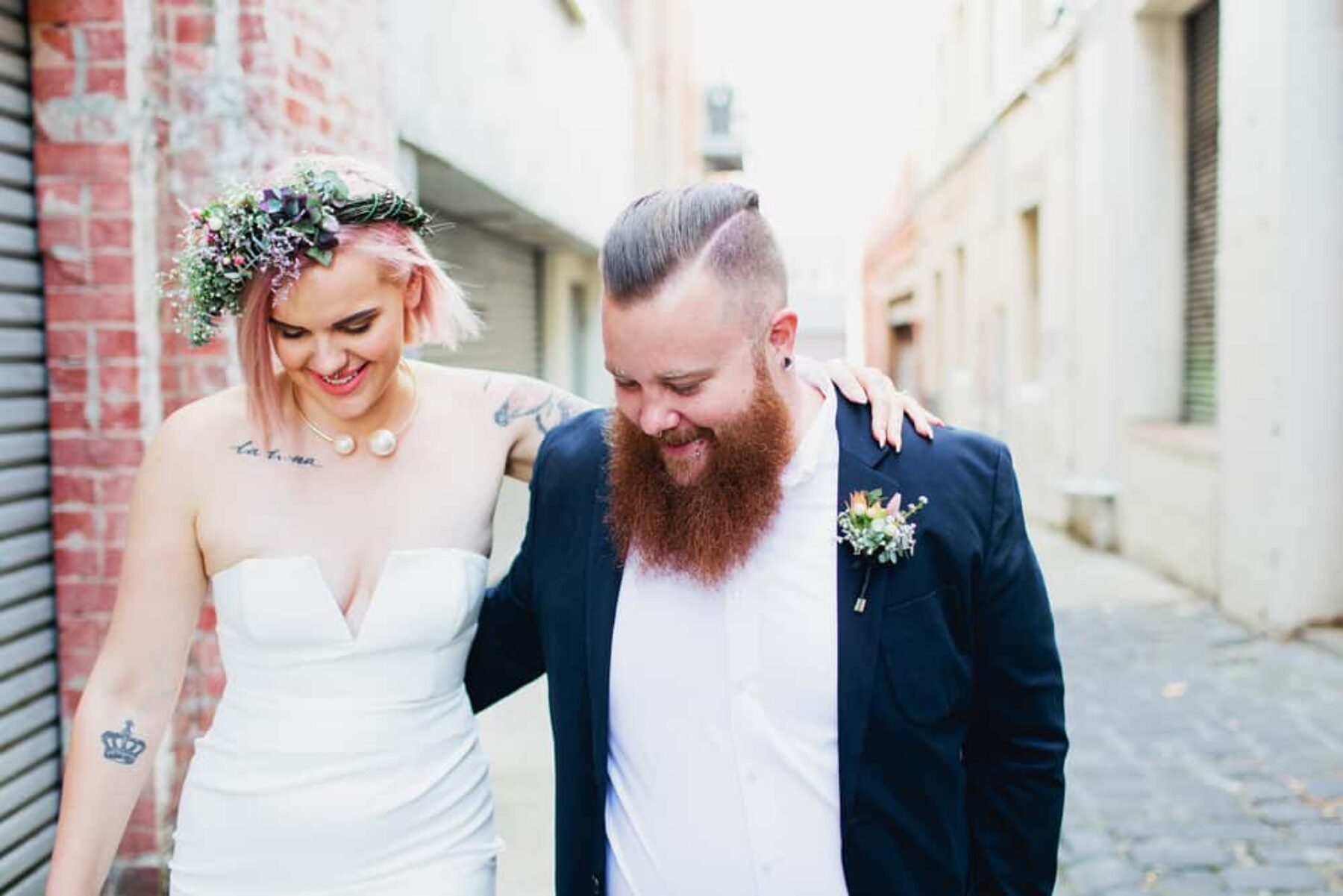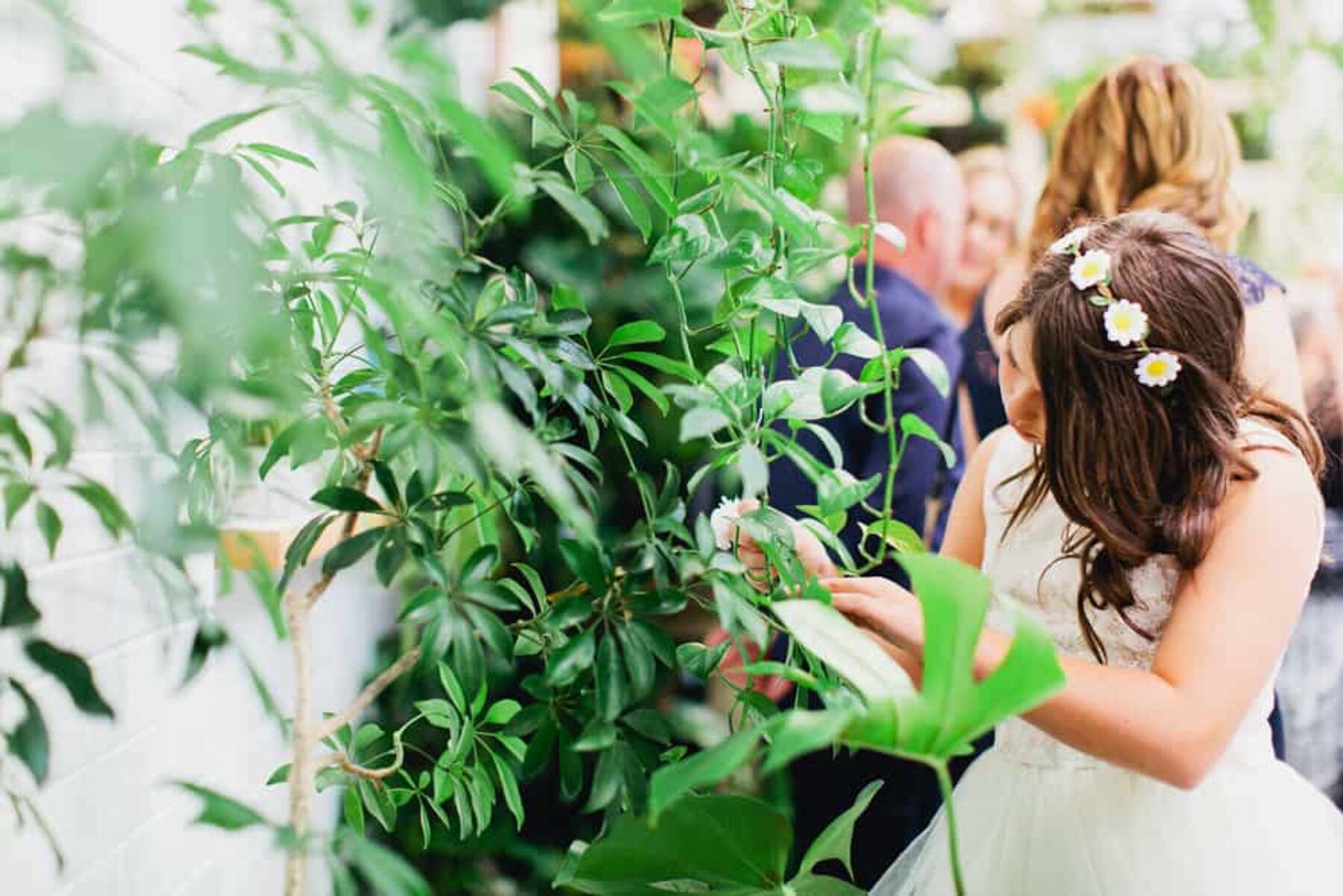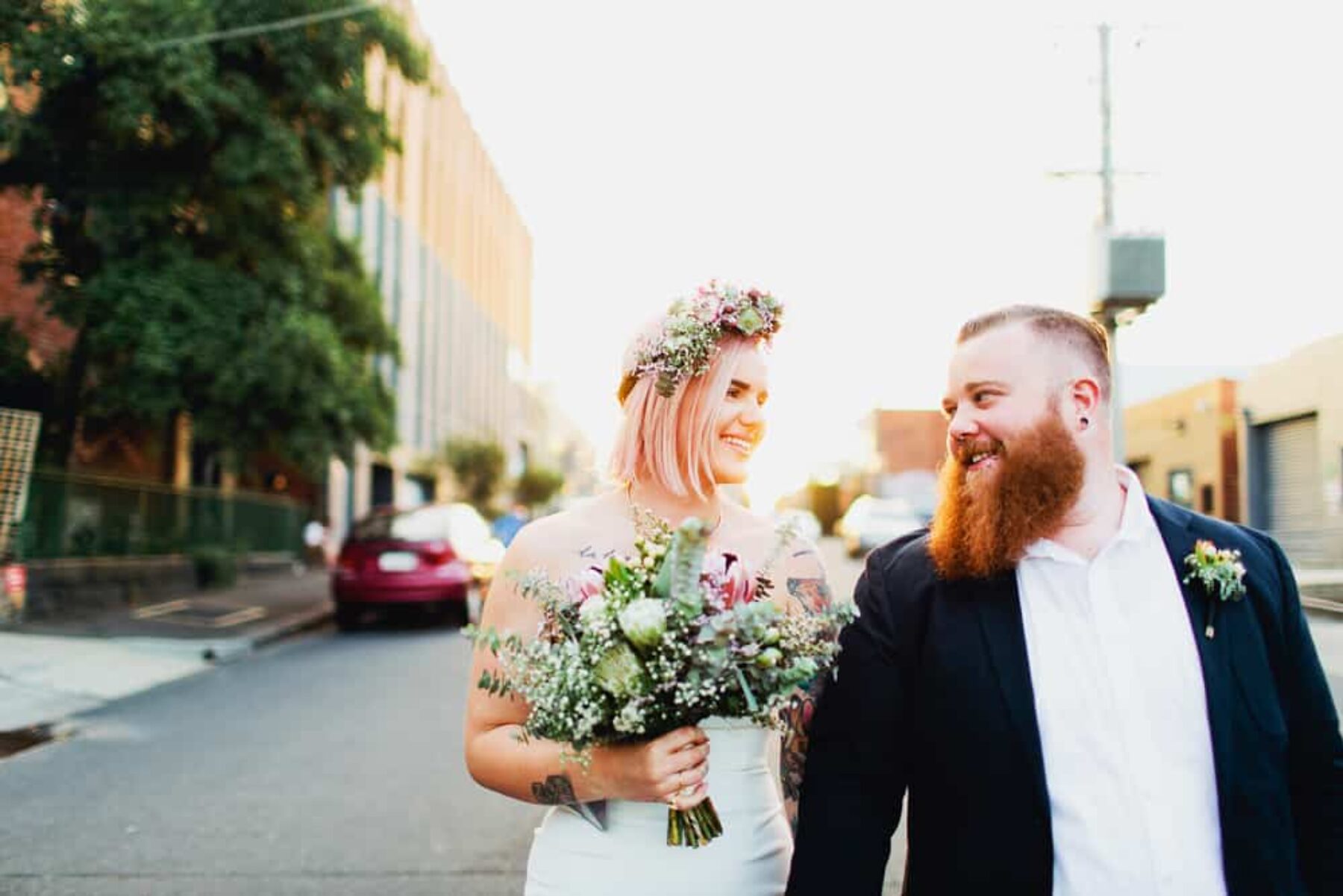 Recent Posts
This carefully curated wedding inspiration keeps sustainable practice in mind while celebrating all the beauty to be found in Australia.
Jeepers, what a year! We've been looking back at last year's most loved bridal styles,…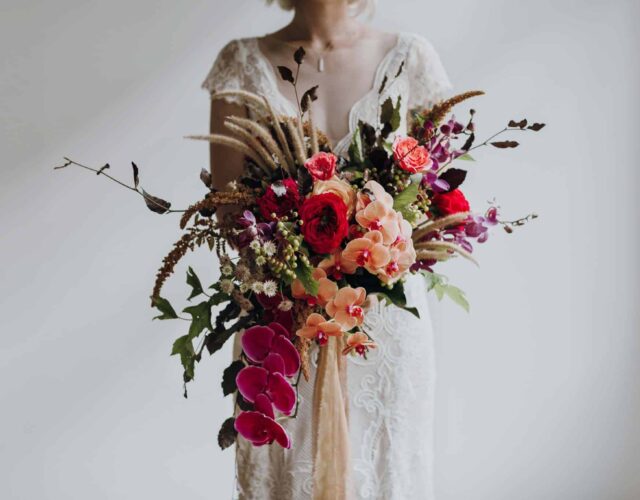 Looking back at 2018's most popular florals, the three elements that really stood out were colour, form and scale. Continuing…