Ash & Jason's Warehouse Wedding at Fridays Studio
After working together on a few events, Jason sent a cheeky email to Ash to see if she'd like to be his drinking partner, and it soon became clear their connection ran beyond after-work pints. Their warehouse wedding at Fridays Studio in West Perth was a celebration of their unique style, captured by Tanya Voltchanskaya.
As an event designer and stylist, Ash is well versed in the art of creating gorgeous spaces, and her own wedding was the perfect opportunity to let her creativity run wild. Their intimate ceremony was held at Point Resolution Reserve in Dalkeith, with far reaching views over Swan River. The diamond arbour was a modern twist on the wedding arch, designed by the bride and made by the groom!
When it came to finding the perfect venue for their reception, Ash and Jason had three things on their wish list. Seeking a blank slate, that was centrally located, with industrial vibes; and finding it in Fridays Studio. The New York style warehouse, with textured walls, polished concrete floors and exposed brickwork was the perfect canvas for Ash's vision. Ash's own gig, The Belle Collective, styled the space using her own props and pieces from Event Artillery and M Events Hire. In the bride's own words, "There wasn't a theme as such, more a feel we were looking for – moody and romantic with industrial vibes."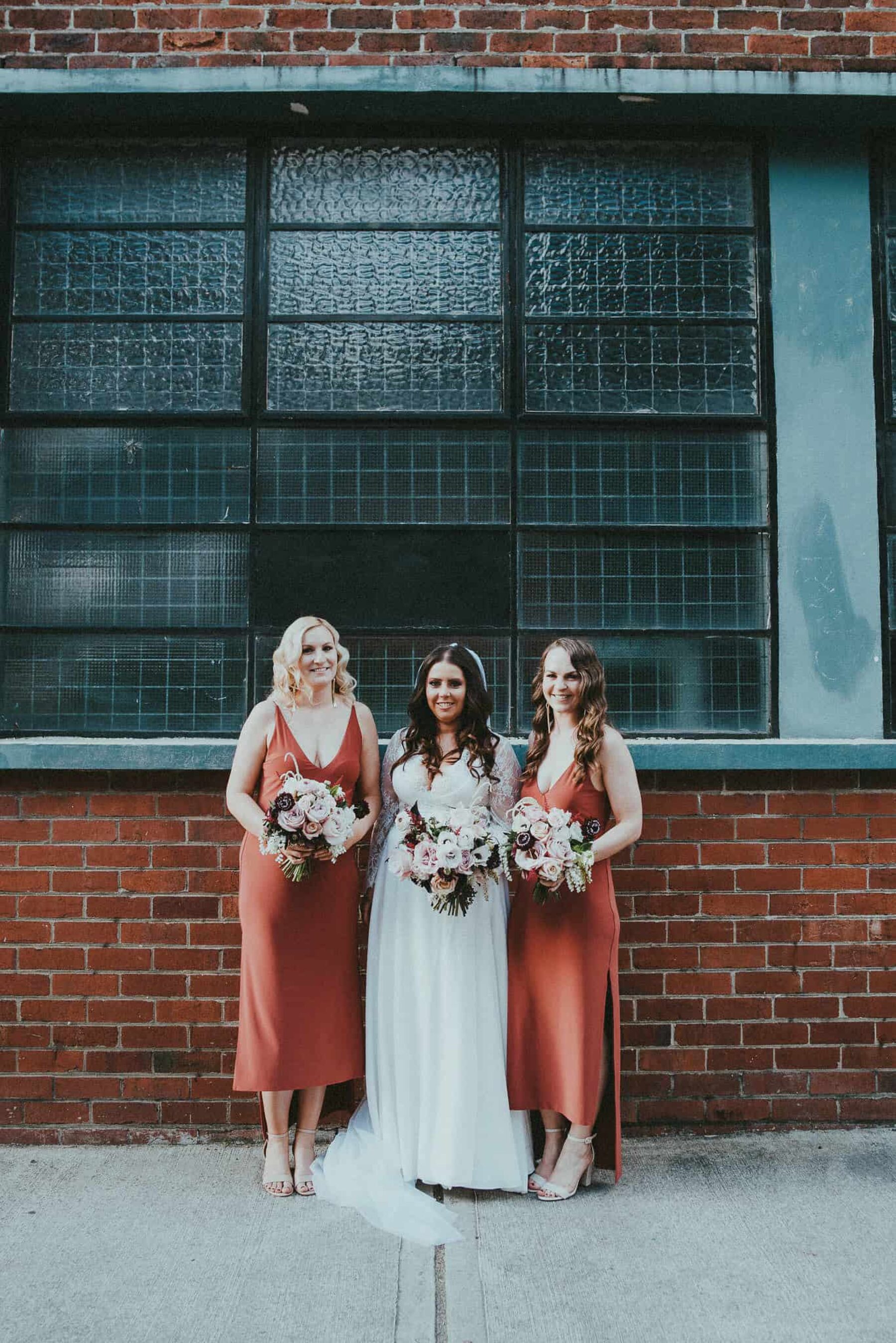 Recent Posts
Having suffered through months of drought, it could only be a good omen that the heavens finally opened on Chris'…
After toying with the idea of a destination wedding, Georgia and Adam opted instead to keep things closer to home.
Audley Dance Hall was originally built during the Second World War to host dances for soldiers on…