Lee & Fenella's Colourful Collingwood Wedding
A bold palette and party vibes were the order of the day for Lee and Fenella's wedding at Collingwood's Rupert On Rupert, shot by Bri Hammond.
Fenella stumbled on the modern industrial venue on her daily coffee run and the couple knew instantly that it was the perfect place for their nuptials. "The minute you enter you're introduced to tall ceilings, polished cement floors and a wall of greenery," she says. "Each element works so well together – the ambience was exactly what we were after – relaxed and effortless."
There was no specific theme but the Melbourne couple wanted the day to be injected with as much colour as possible. Their brief to Georgie Boy Flowers was "Large, grotesque and colourful with loads of pink", and they were head over heels with the result.
A massive streamer backdrop created by Bangin Hangings brought the "wow" factor as well as being a surprise for the groom. Fenella recalls, "Lee had no idea it was going to be there and I'm generally terrible with secrets, but I somehow pulled it off. Its presence really set the tone for the day – loud, fun and colourful!"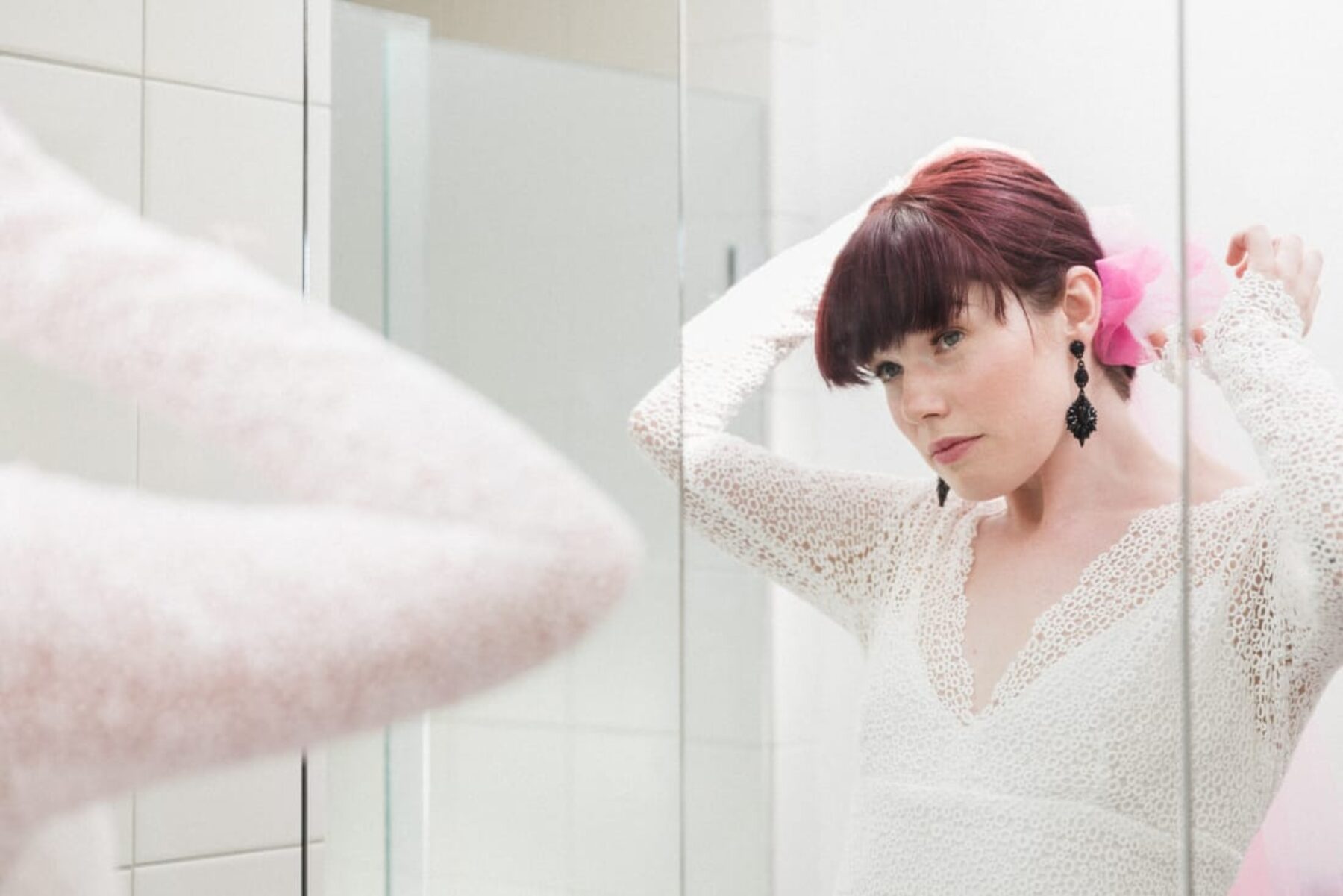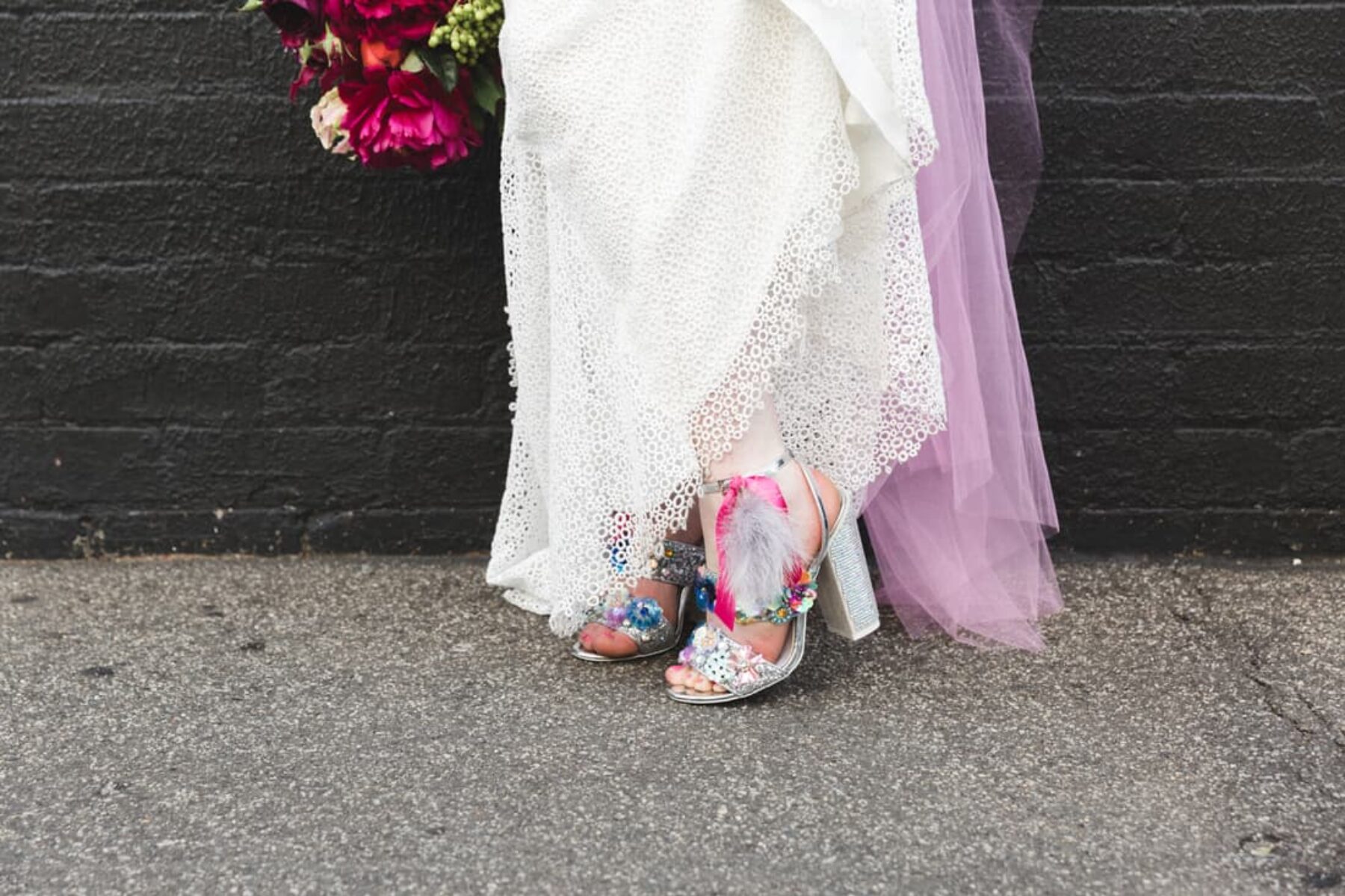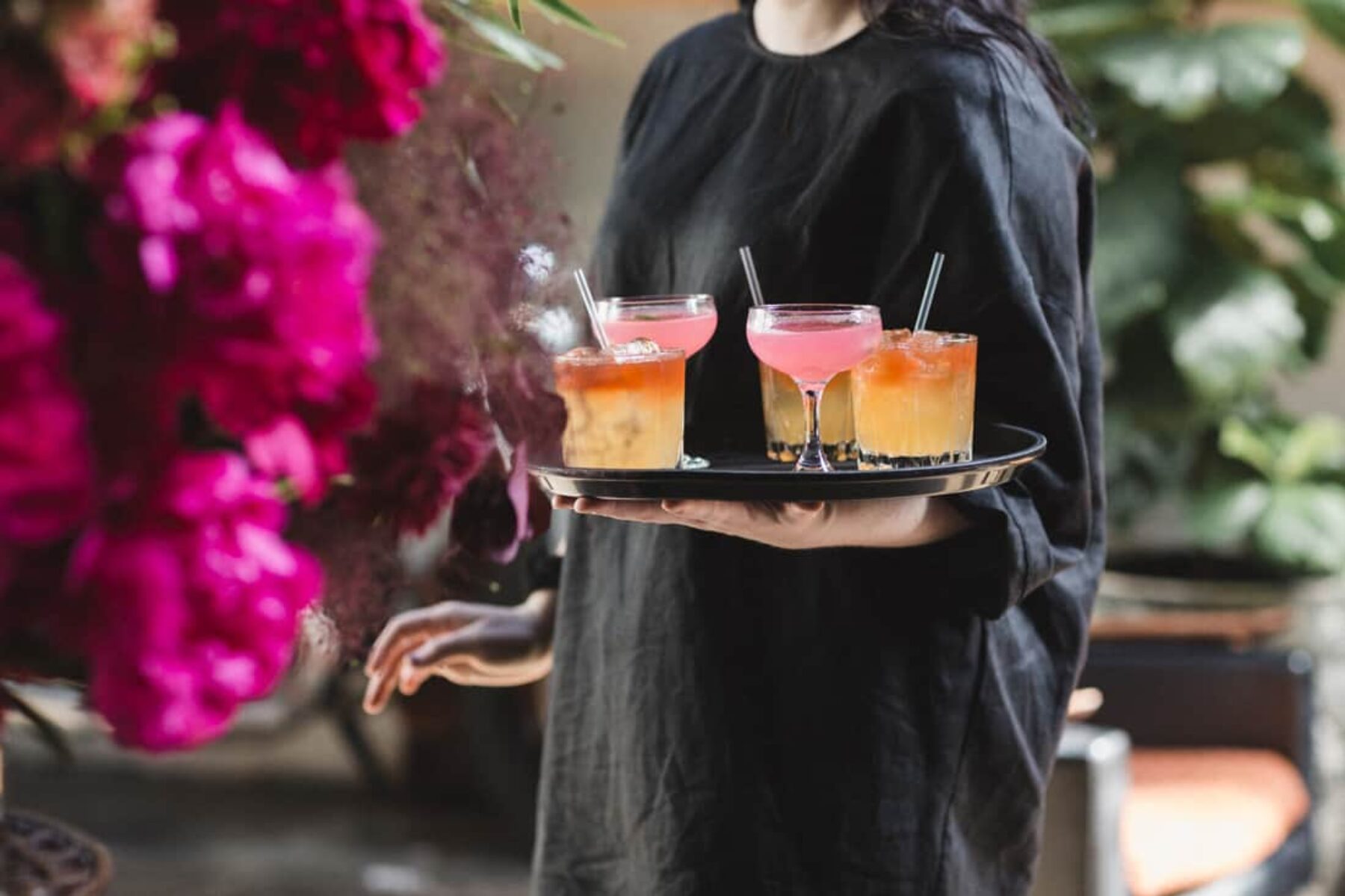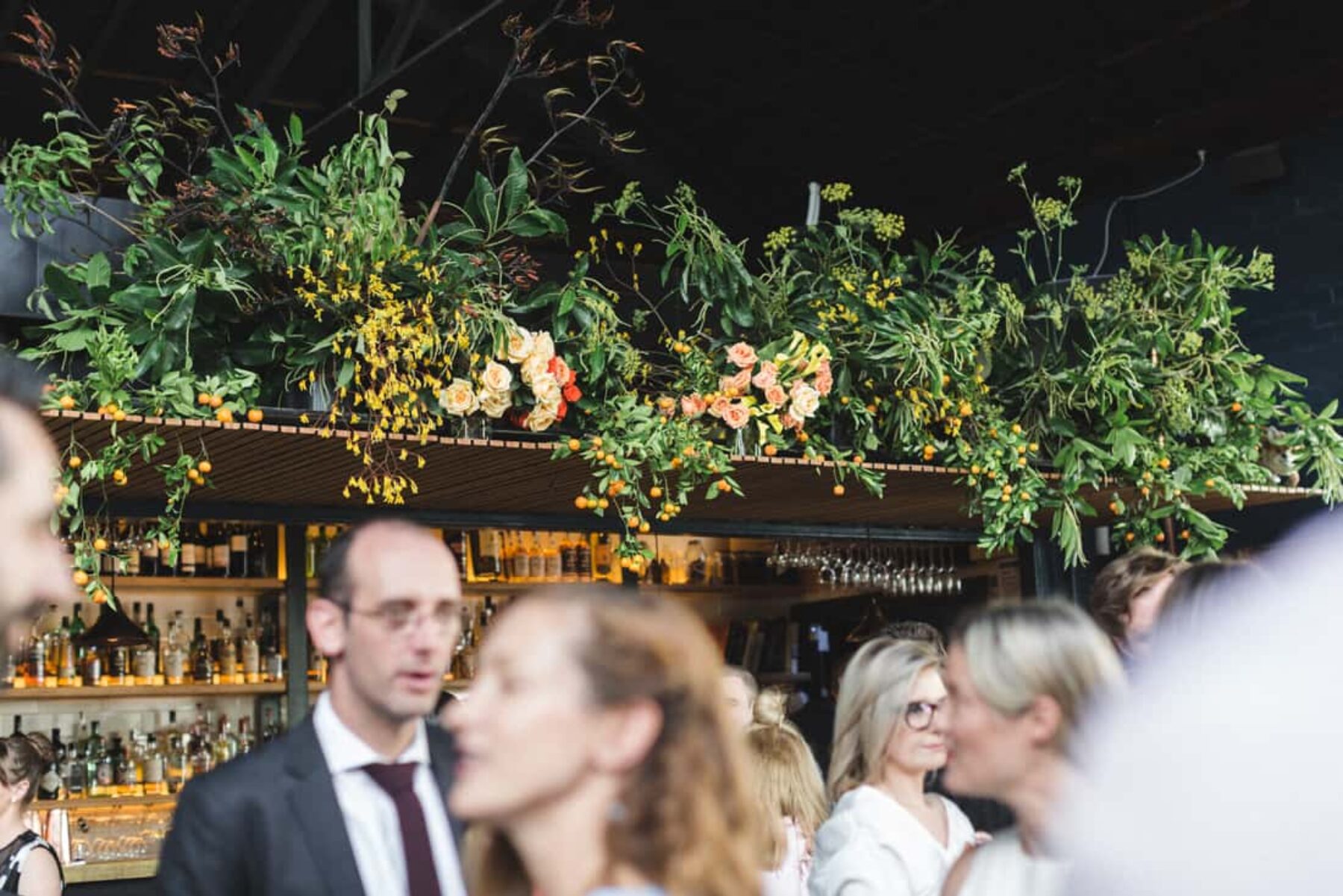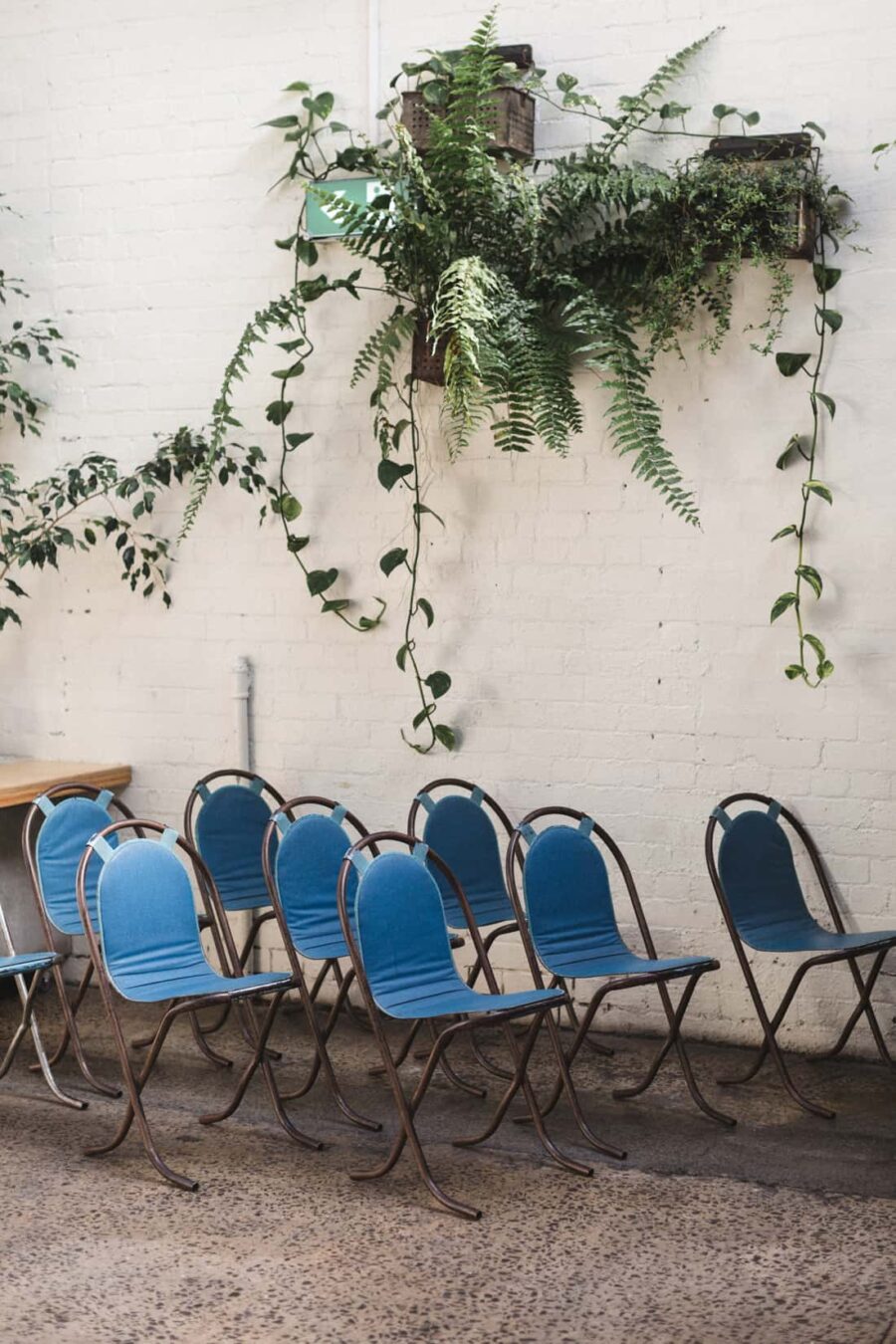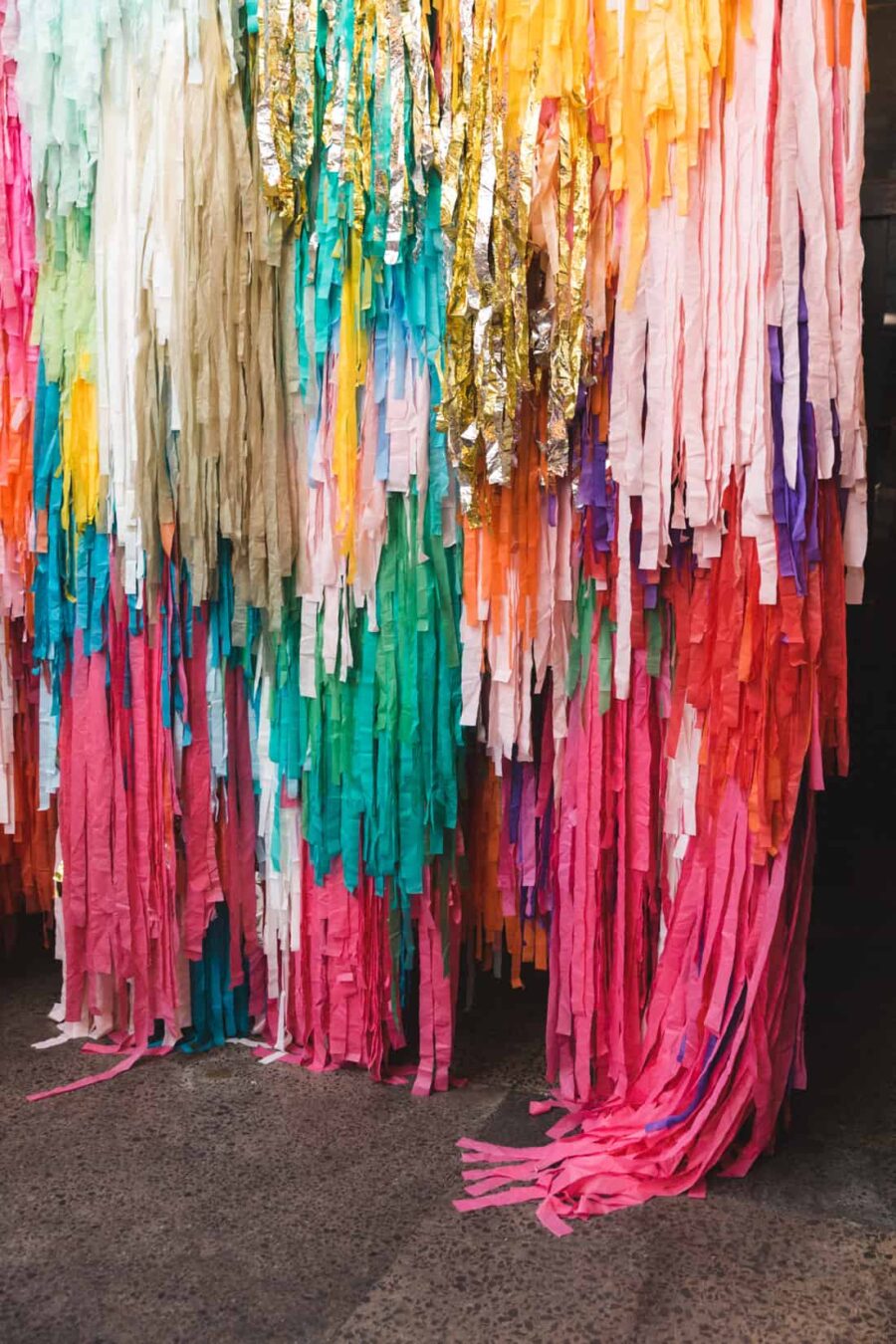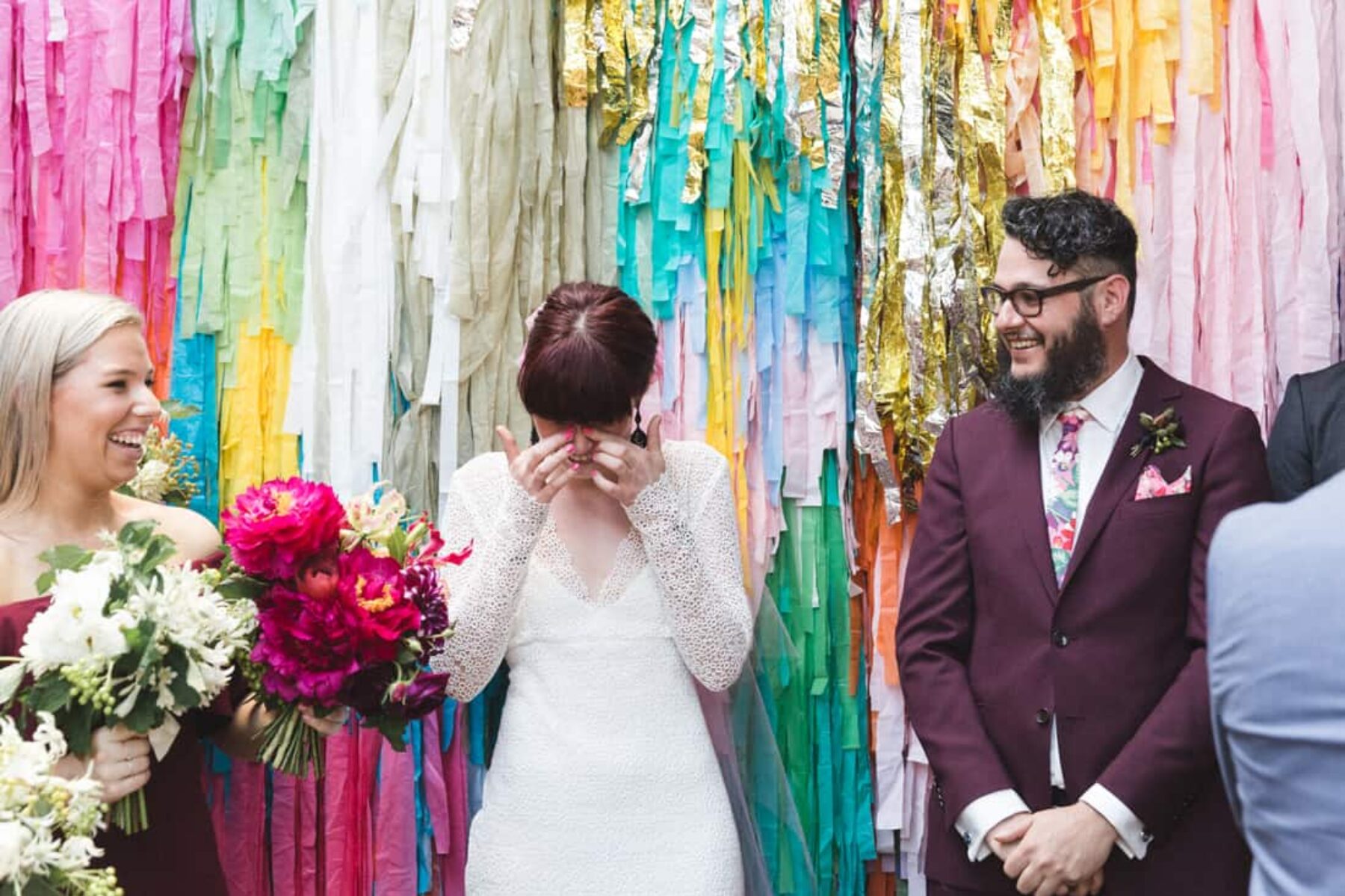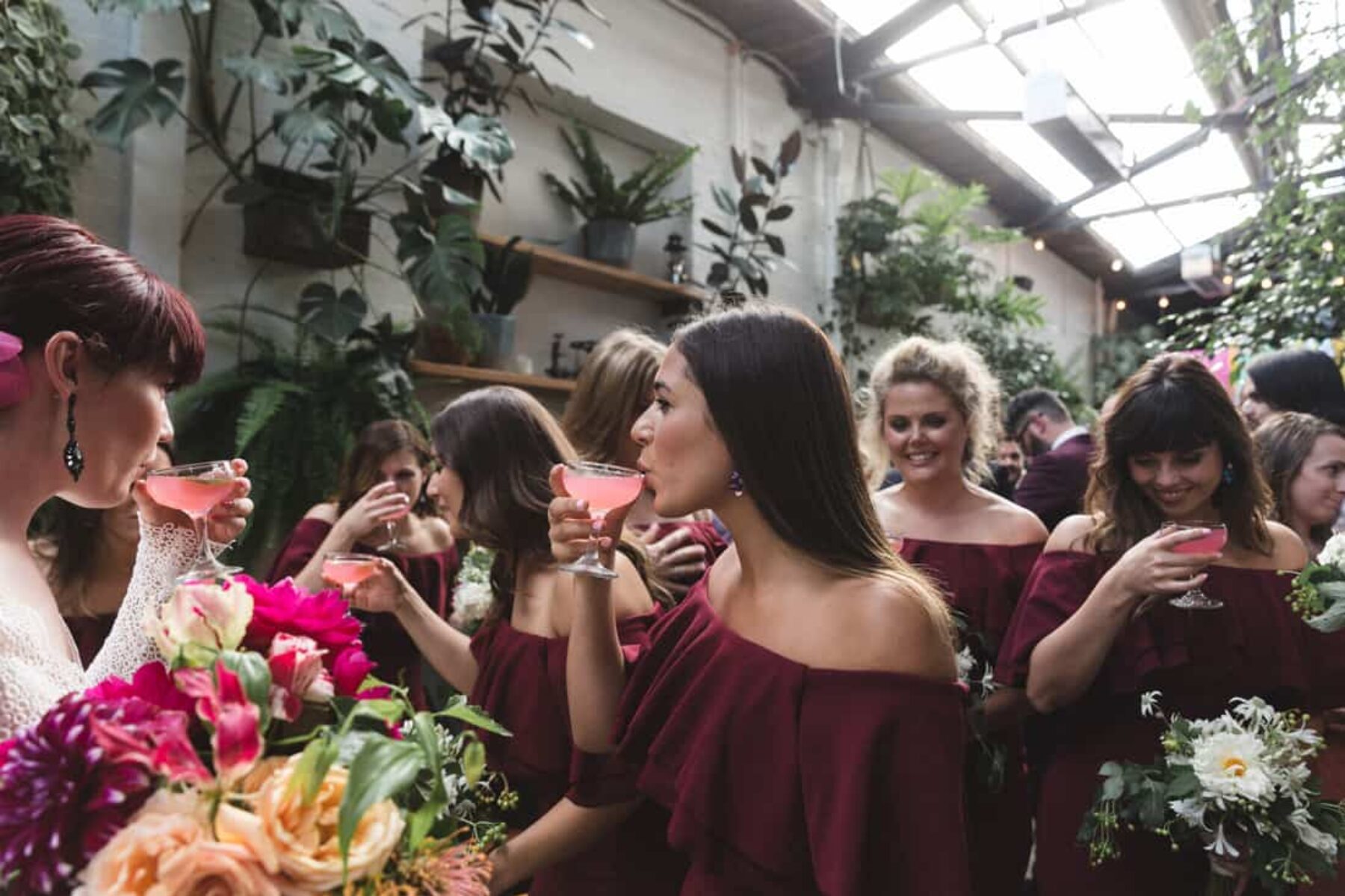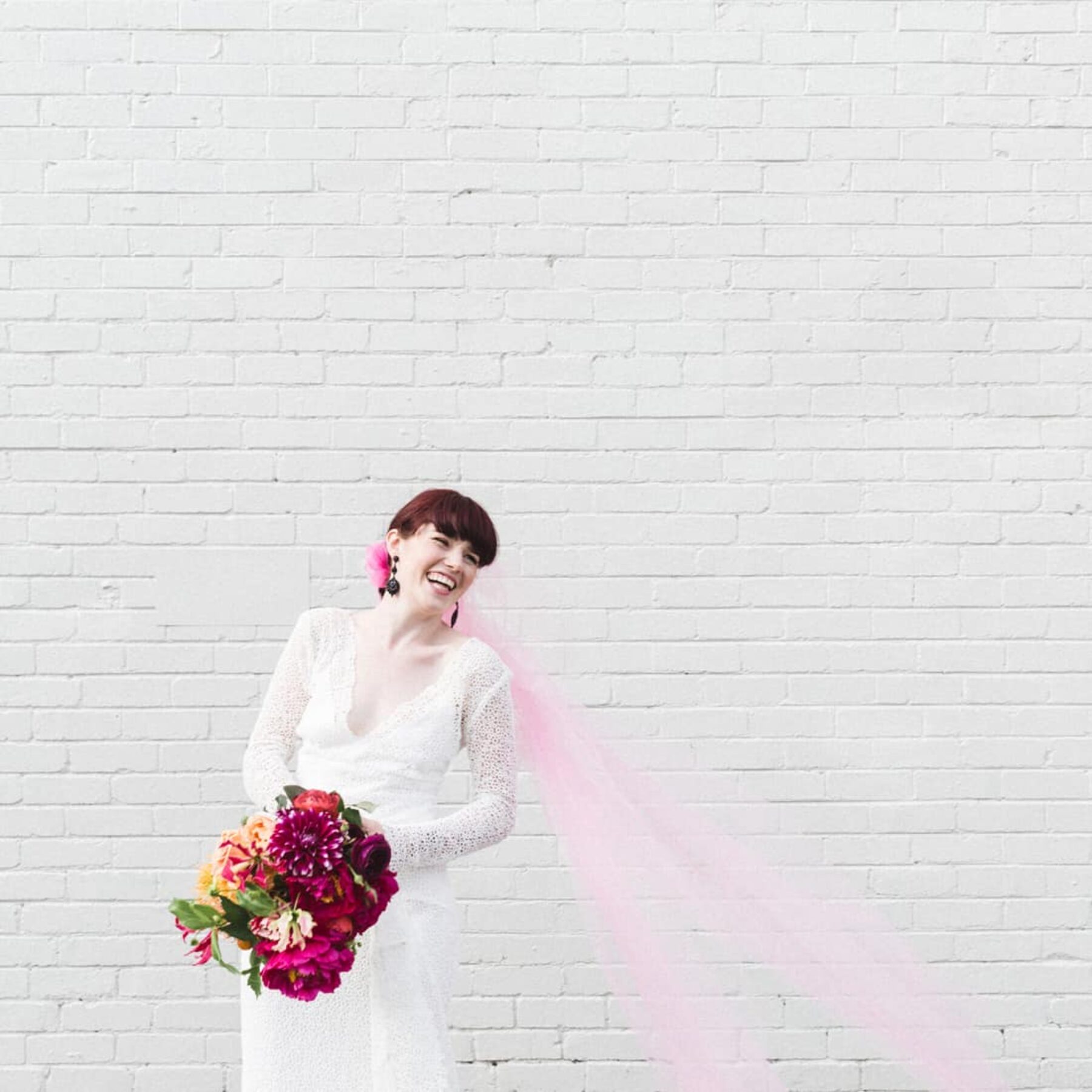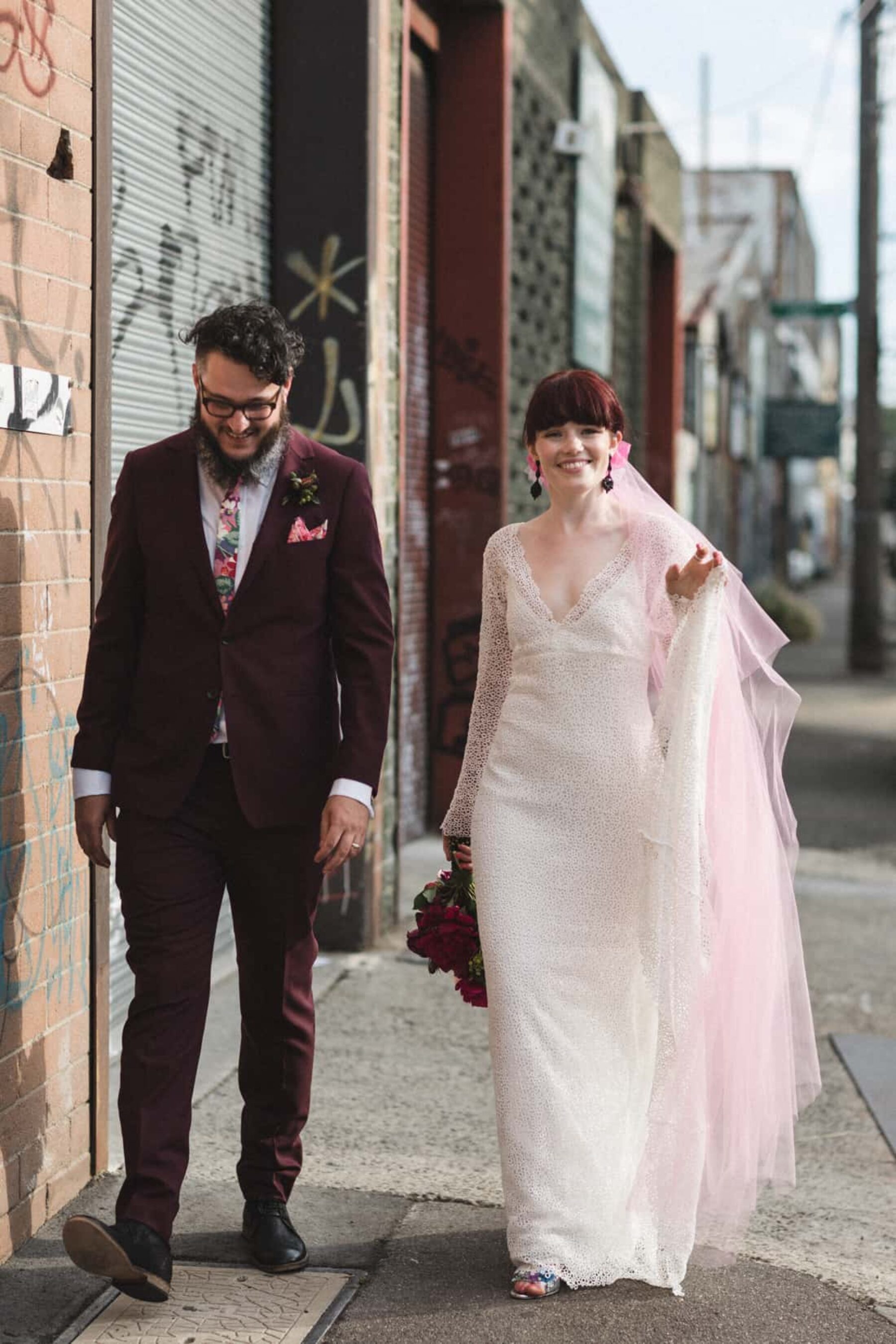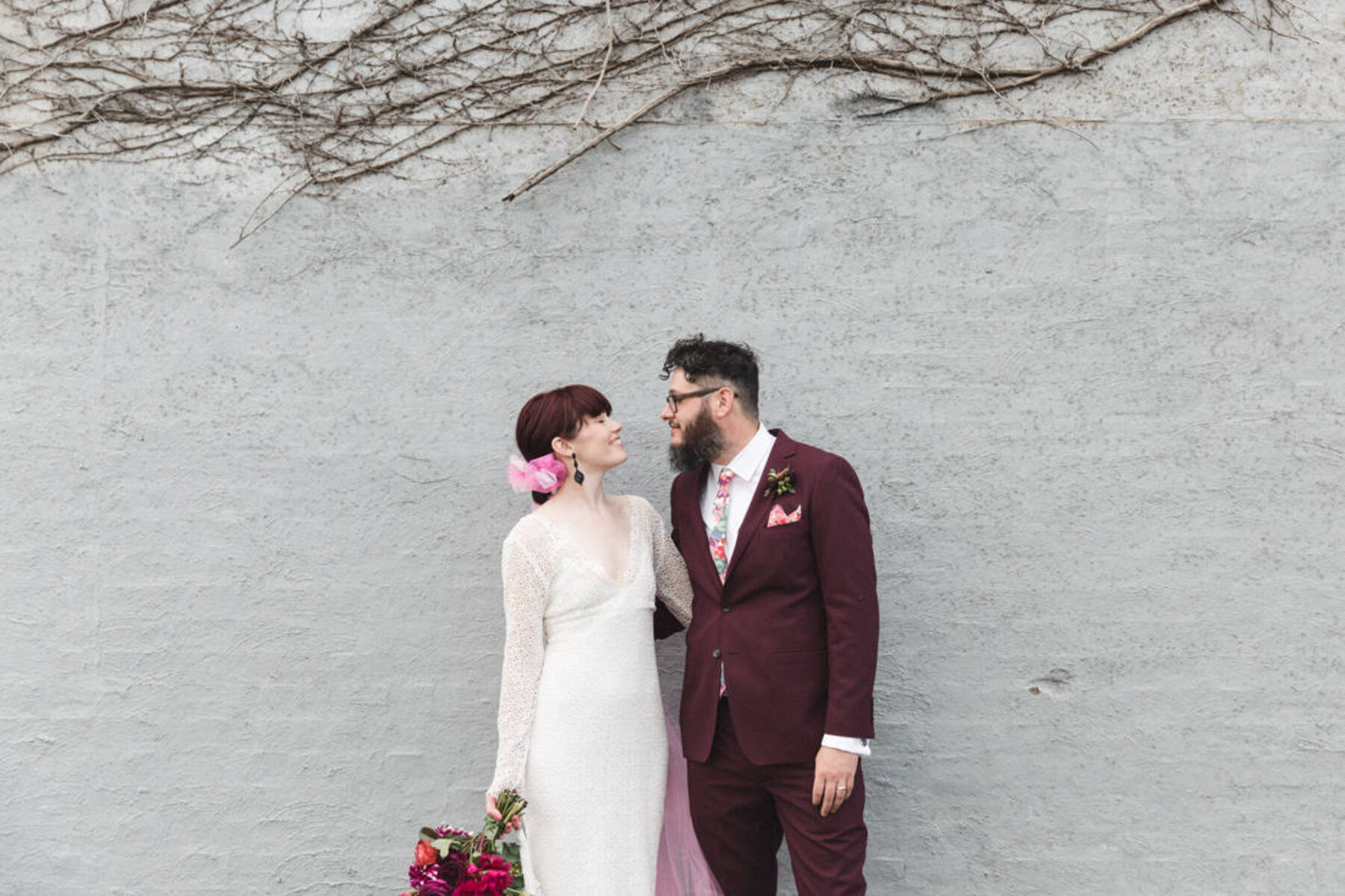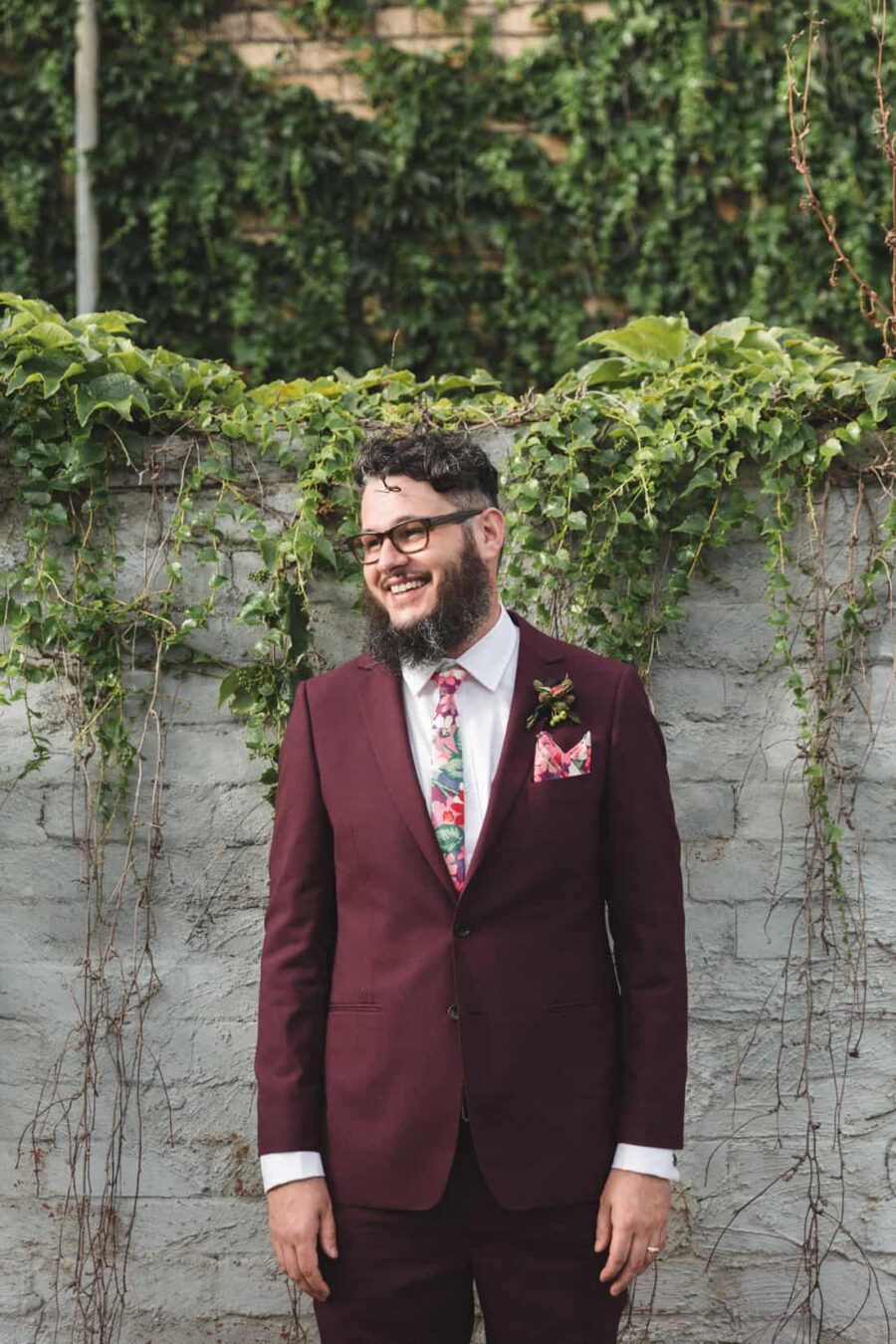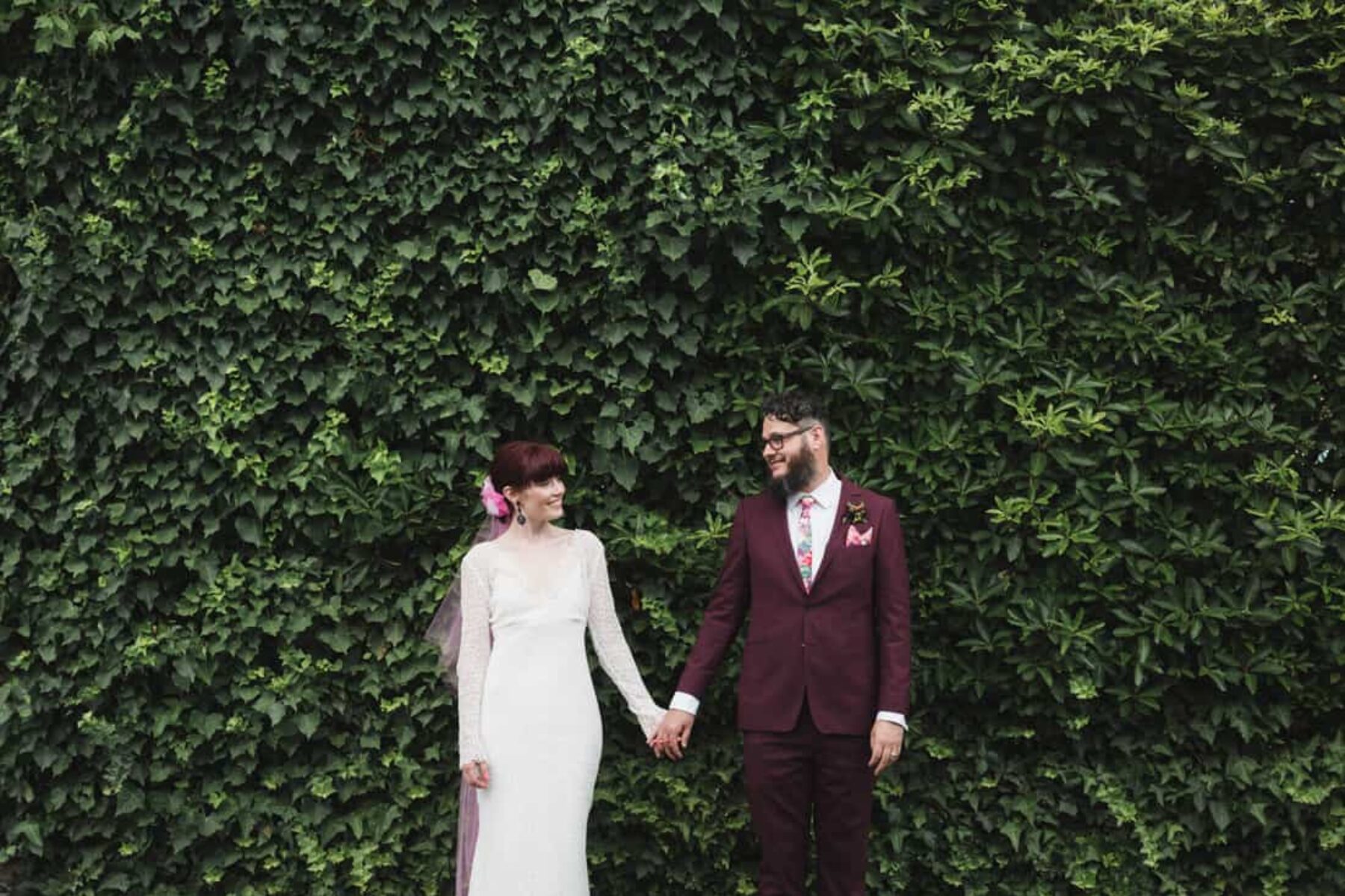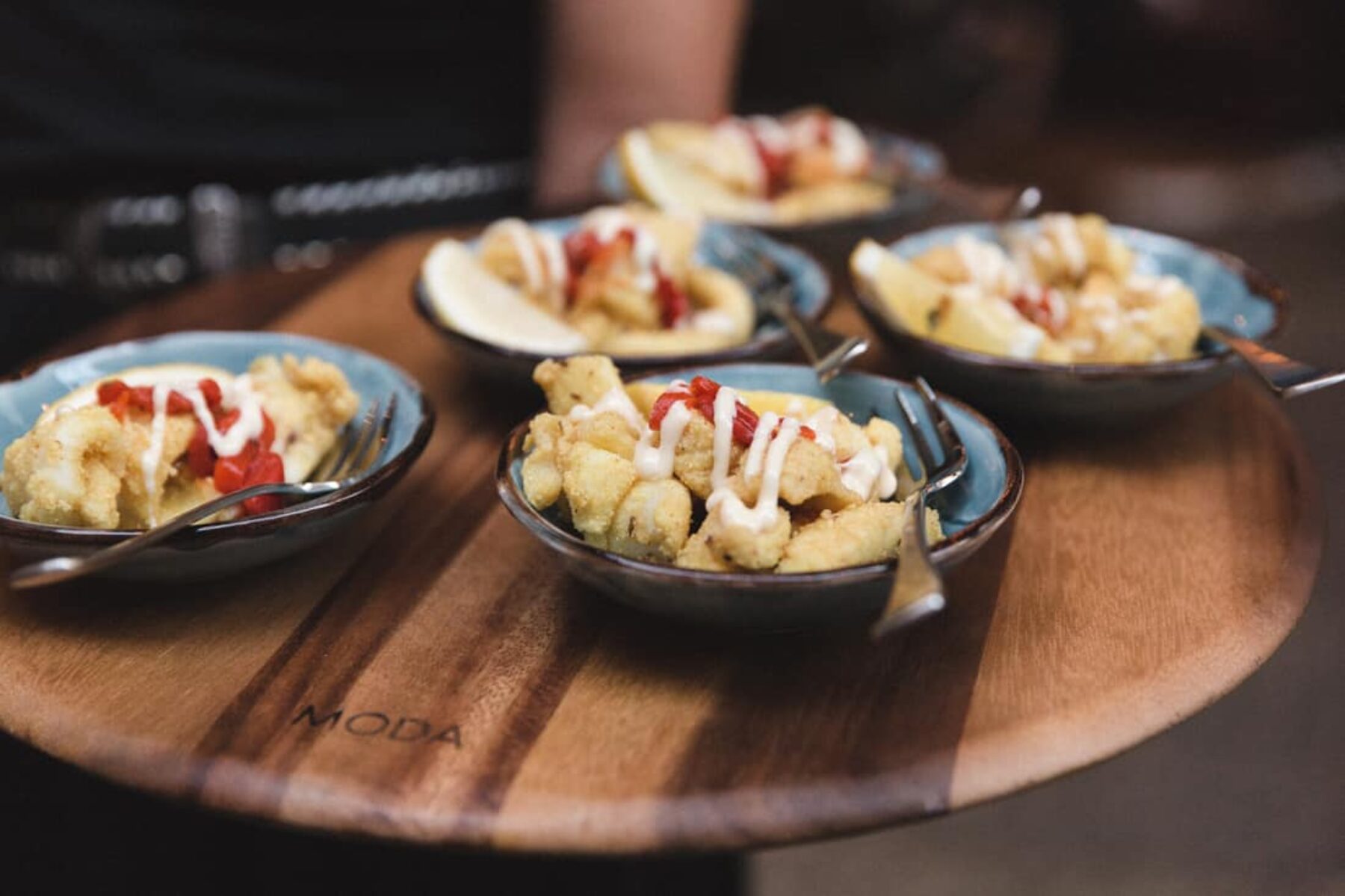 Recent Posts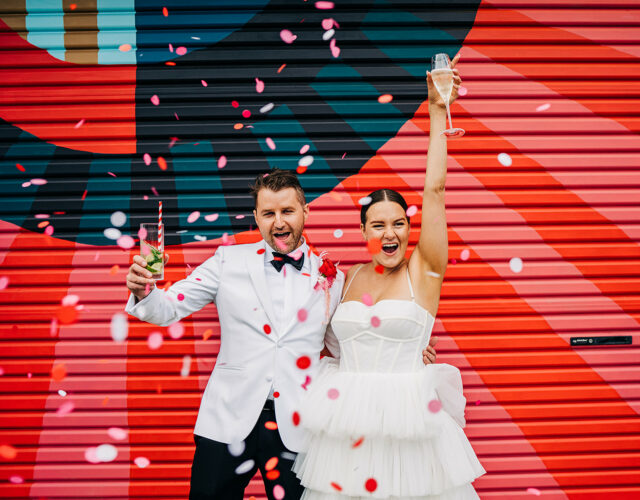 In the heart of the city, a tale of serendipitous love unfolded between Madi and Tim, two accountants…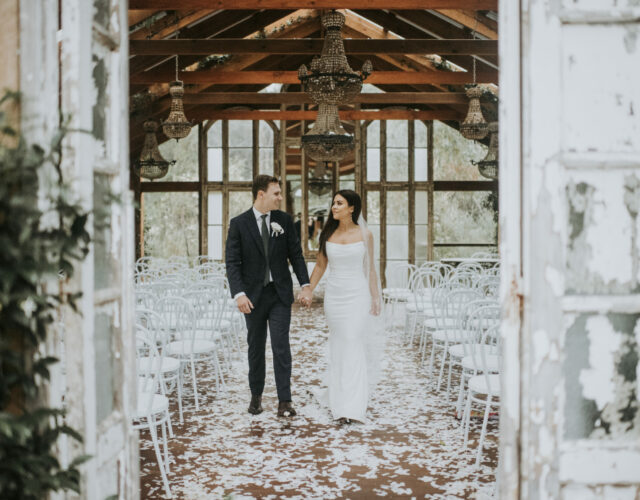 In the serene embrace of The Woods Farm, Jervis Bay, on the 14th of May 2022, Hugh and Felicity tenderly…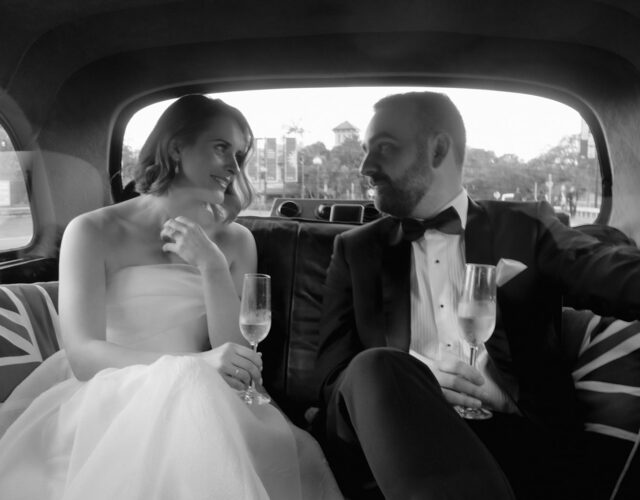 In the bustling cityscape of Sydney, the story of Mariia and Matthew unfolds – a romance that transcends…