Annabel and Nathan's Industrial Wedding
Surrounded by heritage trains, the historic North Williamstown Railway Museum was a fitting location for Annabel and Nathan's industrial wedding. In their early days, these high-school sweethearts spent their fair share of time on the old V-Line, travelling between their homes in Ocean Grove and Melbourne. Obviously it takes more than distance to keep these two apart, and Erin & Tara were there to capture the distance being closed once and for all.
With a classic steam engine poking its head out of the Heritage listed building, the unique backdrop had the historic yet industrial aesthetic that this bride and groom were after. Still a workplace for the engineers and volunteers who restore the vehicles, the pair fell in love with the old building. "It holds a true sense of history," says Annabel, "It's still alive and living through the people who work there and volunteer to keep it going."
Alice from She's a Wildflower took care of the luxe bouquets and blooms for the day, while simple styling completed the look. Annabel hung a backdrop of cascading branches and lush foliage, along with a delicate shell chandelier.
Creating a day that would leave their guests saying, "That wedding was truly them," was an important consideration for these two and choosing the Junction Beer Hall & Wine Room as their reception venue was no accident. In another homage to history, this nostalgic pair partied on at what used to be the old Exit Inn – the exact place where nine years ago, Nathan asked Annabel to be his girlfriend. Awww!
This bohemian bride almost got sucked into the vortex of fluffy tulle and bombonierre that is Pinterest. Luckily she was able to curb her addiction and stay true to her roots, "I realised my simple party was never going to remain simple if I continued to binge and dream up a fantasy I knew I never really wanted," she says. It didn't take long to find the perfect dress, after a friend hooked Annabel up with local designer Briony Marsh. Marsh worked her magic and the dress, paired with an original 1910 hairpiece courtesy of Etsy store The Butler's Cottage, had this eclectic bride looking like a Grecian goddess.
Their one piece of advice? Annabel and Nathan emphasise being in the moment, "Stop now and again and take it all in. It goes so so quickly." Well, you know what they say – time flies when you're having fun, but we think there's plenty of time for these newlyweds to create a little more history together.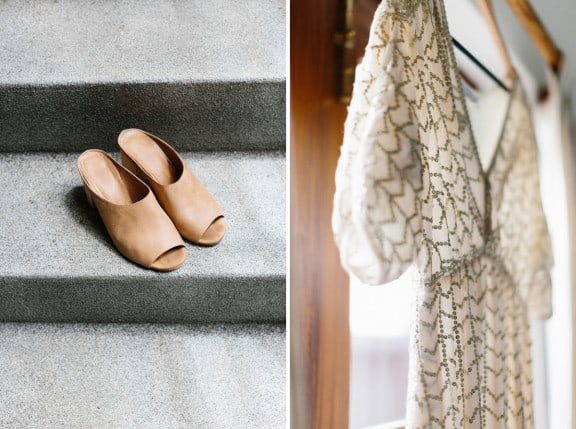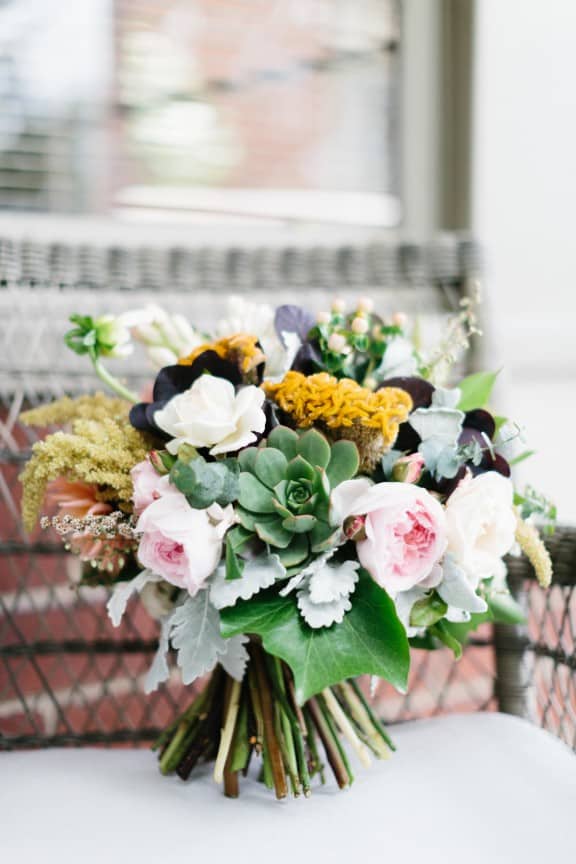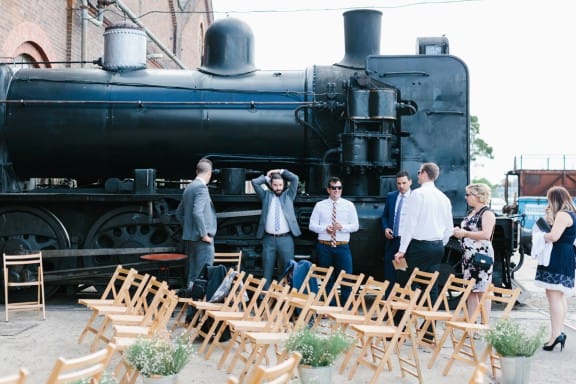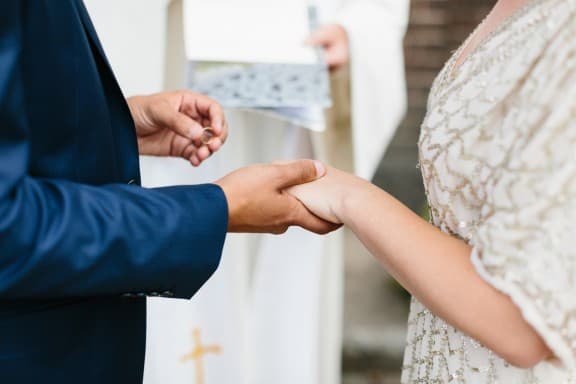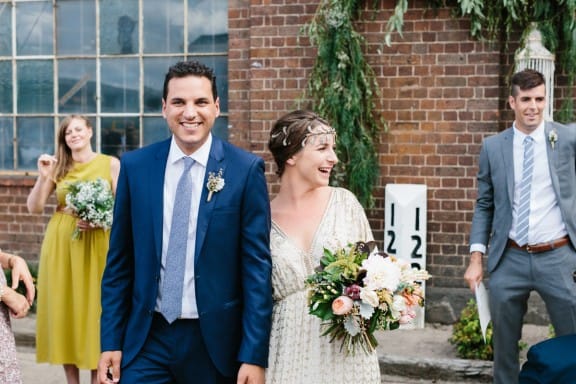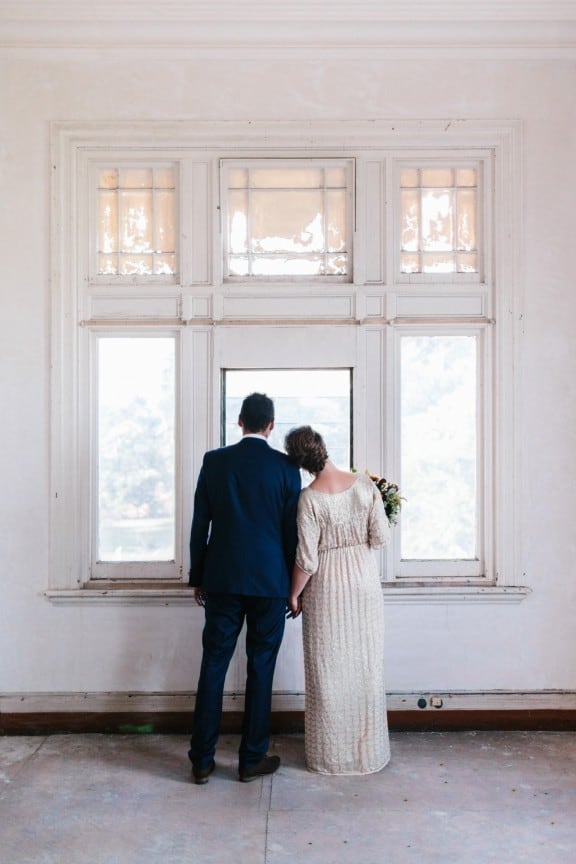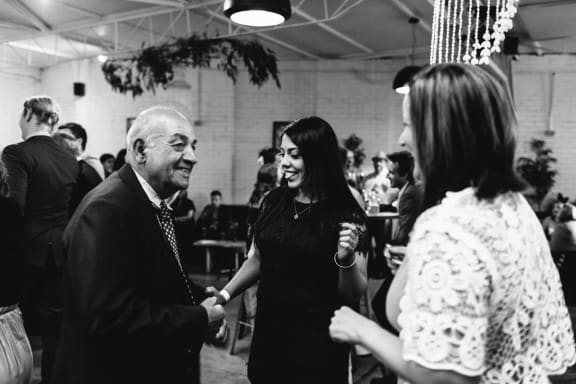 Photography: Erin & Tara | Bride's dress: Briony Marsh | Bride's shoes: Freya and Sabine | Bridesmaids dresses: Partos and Pike | Bridesmaids shoes: Lotta from Stockholm | Groom's suit: Bossini | Groom's shoes: Roger David | Rings: Kim Victoria and Annie Broadway | Hairpiece: The Butler's Cottage | Ceremony venue: North Williamstown Railway Museum | Celebrant: Fr. Tony Cox | Reception venue and catering: Junction Beer Hall & Wine Room | Flowers: She's a Wildflower | Cakes: Felicity Cecilia Cakes | Entertainment: Murdena, Luke Legs | Transport: Fairlane Hire
Recent Posts
Inspired by the historic Rift Estate in Bowral, photographer Zelda Green teamed up with…
What better time to chat all things cake than while we're still basking in the haze of our Easter chocolate…
Former travelling DJs and forever partners in crime, Steph and Callum's NSW backyard and beach wedding prioritised all that the…