John and Adele's Melbourne Registry Office Wedding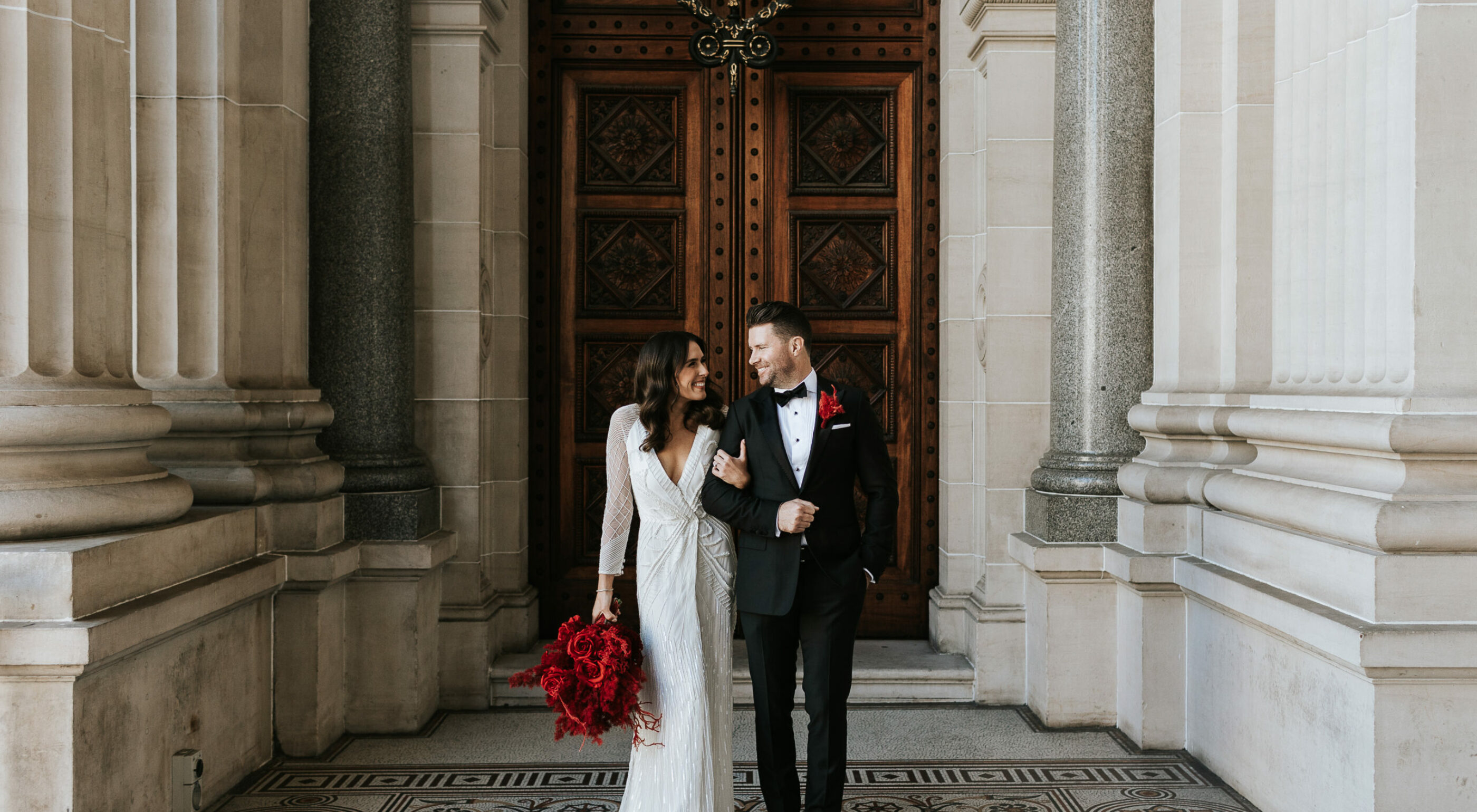 Love stories come in different shapes and sizes, and John and Adele's is one for the books! It's a tale of two people who fell in love over their shared passion for good food, wine, and travel. And on a sunny Friday afternoon in Melbourne's CBD, they exchanged their vows in a simple yet heartfelt ceremony at the registry office.
John's witty sense of humour adds a light-heartedness to their relationship, while Adele's methodical approach to life brings balance and order. The two complement each other perfectly and have built a life together in Melbourne after relocating from Perth seven years ago.
Their proposal story is a funny one, though, with varying accounts – depending on who you ask. But one thing's for sure: it happened on a hotel balcony overlooking the ocean in Positano! How romantic! After a day of sun and wine, John seized the opportunity to pop the question, and the rest, as they say, is history.
Join us as we dive deeper into John and Adele's wedding weekend, filled with delicious food, drinks, and celebrations at some of Melbourne's chicest venues!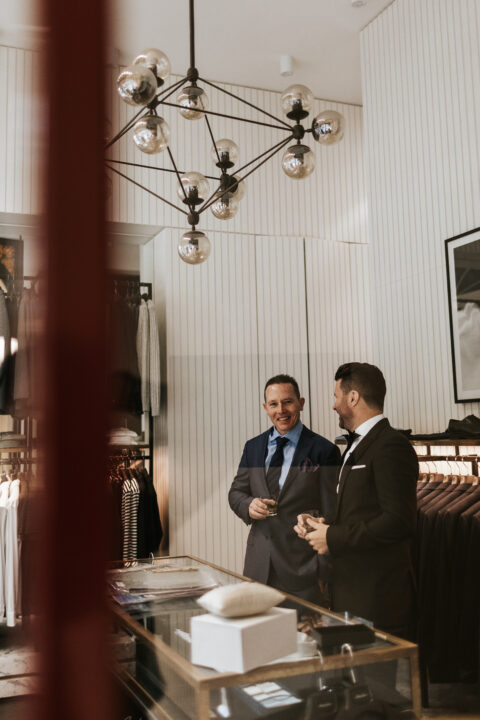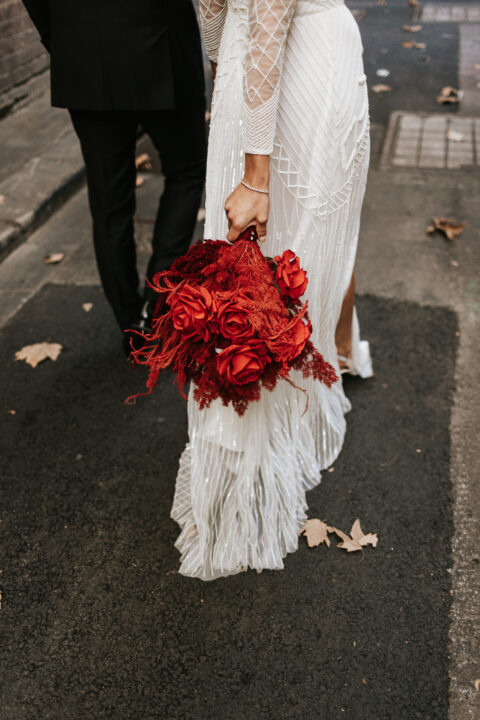 An Urban Melbourne Celebration
Adele and John's wedding was a reflection of their unique personalities and style. They aimed to create an experience that truly embodied them and achieved just that. With a bold and bright colour palette, the wedding featured an urban Melbourne vibe, a sophisticated dining experience, and a moody tequila bar with a pumping dancefloor! Georgia at GMM Studio, their incredible stylist, brought their vision to life and created something fun, bright, and eclectic. The couple also commissioned a custom emblem from Sarah at Roy Roy Studio, which they used to add a personalised touch to their stationery. As for the attire, Adele wore a classic, effortless Mariana Hardwick wedding dress, while John looked timeless in a Hugo Boss suit. The suppliers, including Hayley Hickman Photography, Tallulah & Zane for flowers, and Victoria Marriage Registry as celebrant, provided excellent service and helped bring their vision to life. The wedding was truly an embodiment of Adele and John's personalities, and they wouldn't have wanted it any other way.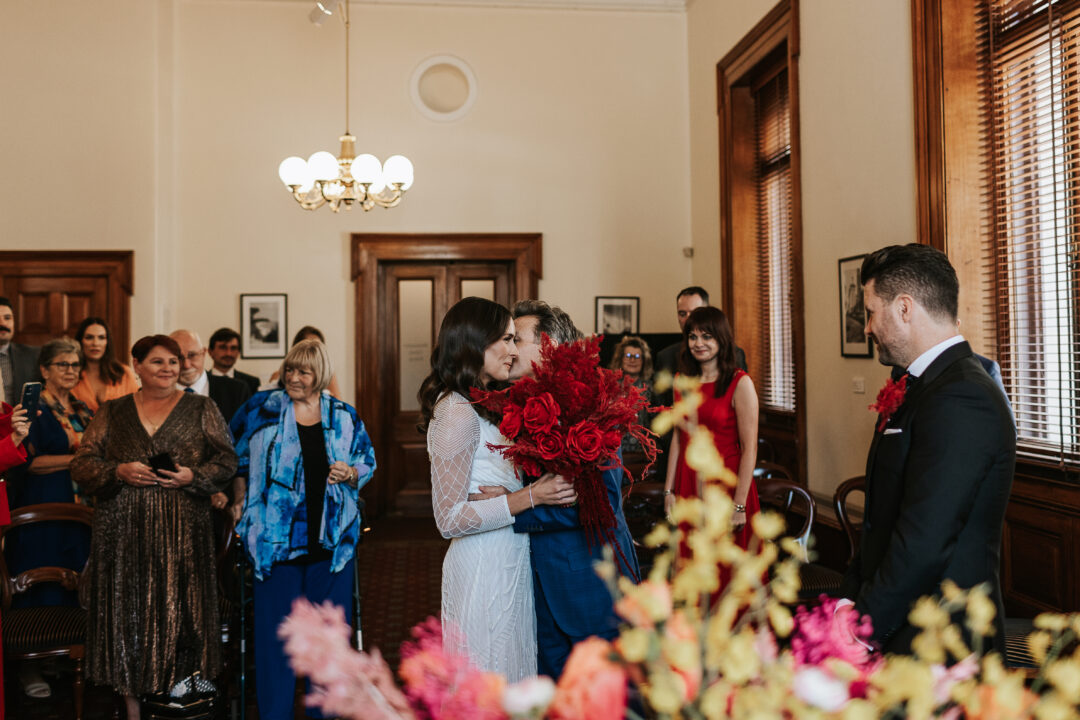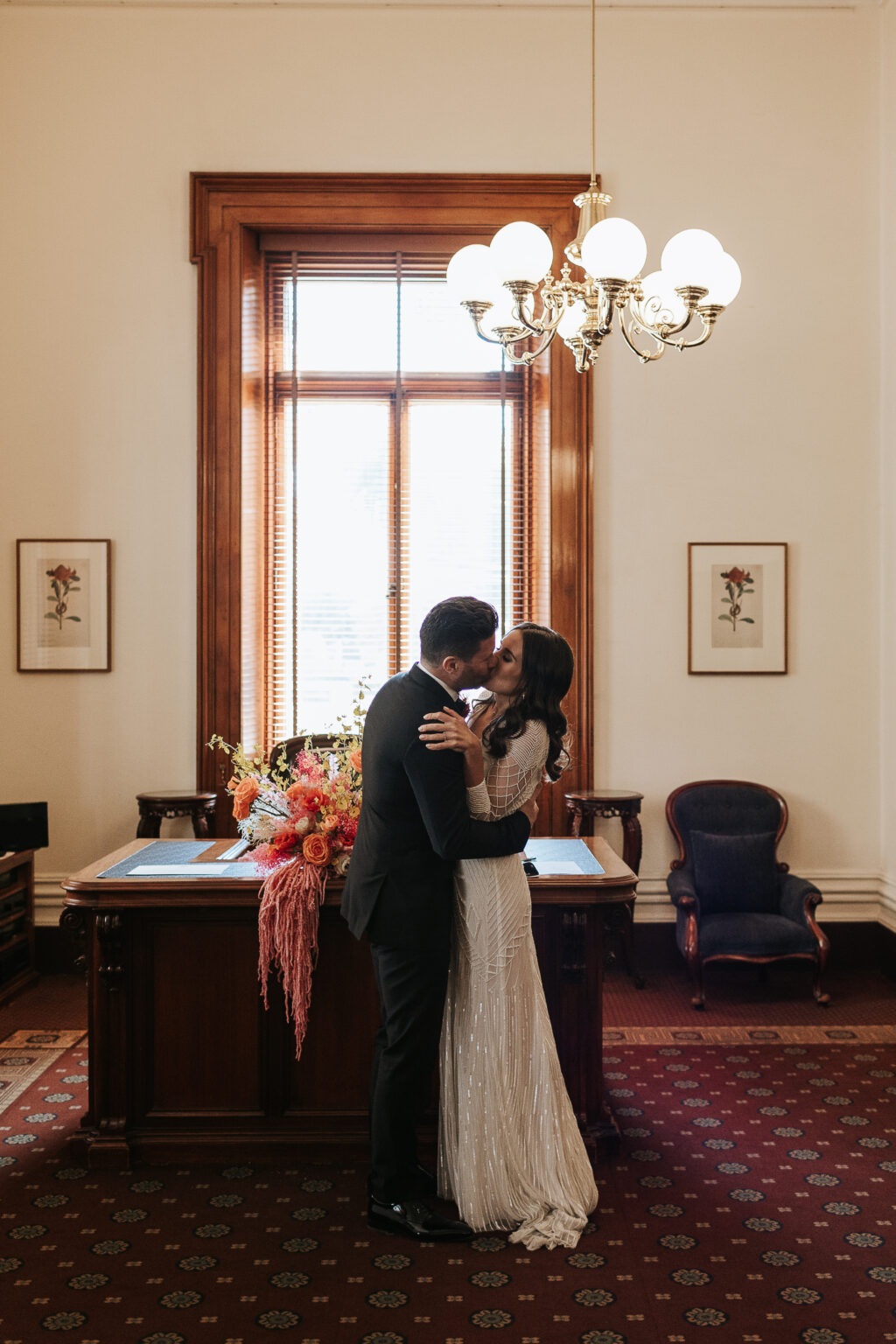 Adele and John's Reception at Bellota Wine Bar and Mesa Verde
This couple was clear about what they wanted for their wedding day, and they found the perfect venues to make it happen. Bellota was an obvious choice, as it provided a beautiful backdrop for their intimate gathering of loved ones. The Italian menu played homage to their favourite holiday together and the place where they got engaged. The diverse wine list and stunning cast iron balcony were the icings on the cake, creating a perfect ambience for the celebration. The balcony also allowed the natural breeze and sunlight to flow through, adding to the overall charm of the day.
Mesa Verde was equally perfect for their party with friends, as it offered a flexible space that could be tailored to their liking. The incredible staff was accommodating, making it clear that nothing was impossible for them. The exclusive access to a private rooftop was the venue's highlight, providing a moment of reprieve amongst the city lights and allowing their guests to take in the electric buzz of Melbourne CBD!
The reception for Adele and John's wedding was a foodie's dream come true, with a lengthy lunch at Bellota Wine Bar featuring a mouth-watering spread of Italian-inspired dishes. The table was elegantly styled with glass candle holders, fresh fruit and garlands, and custom placemats featuring the couple's emblem. The room was also adorned with colourful floral arrangements by Tallulah & Zane, adding a bold pop of colour to the space. French champagne flowed throughout the meal, and guests took turns to give speeches and share their love and congratulations for the newlyweds.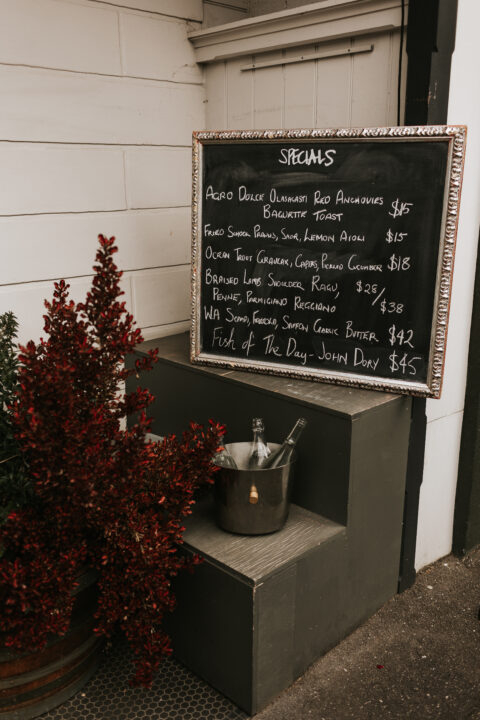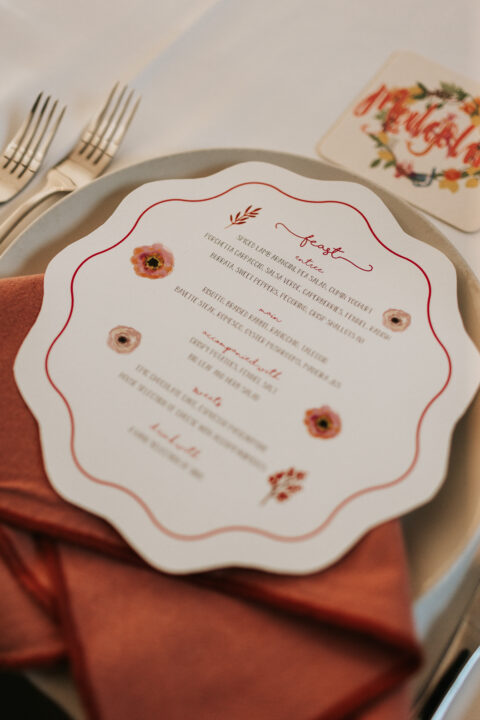 Saturday Night's Mexican Fiesta
The Saturday night reception party was all about tequila and Mexican-inspired canapes, with a tequila-tasting bar and epic music by Sean Hugo. The venue, Mesa Verde, featured vintage oil burners, an in-built DJ booth, and brown leather lounges, creating the perfect atmosphere for a night of dancing and celebration. Custom coasters with the couple's emblem added a personal touch to the styling, bringing the whole wedding weekend full circle.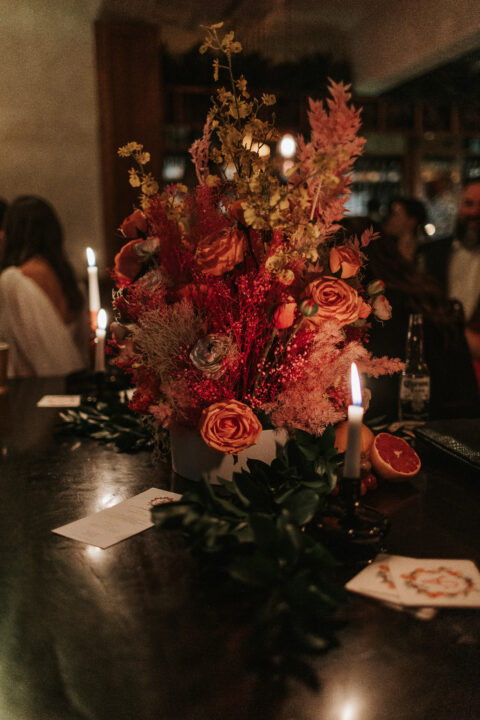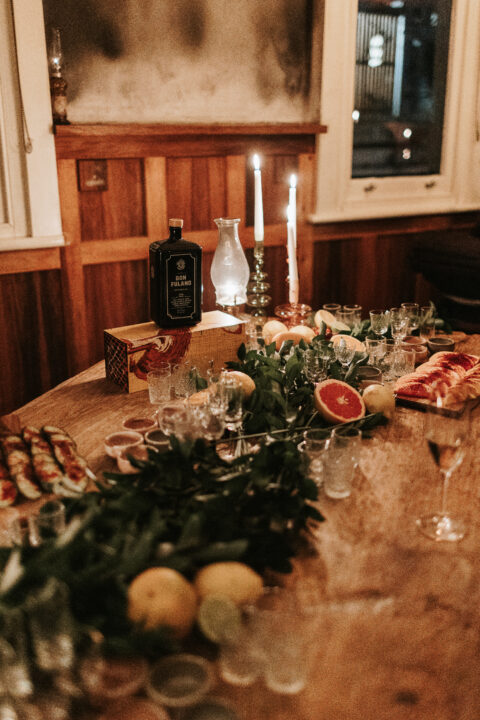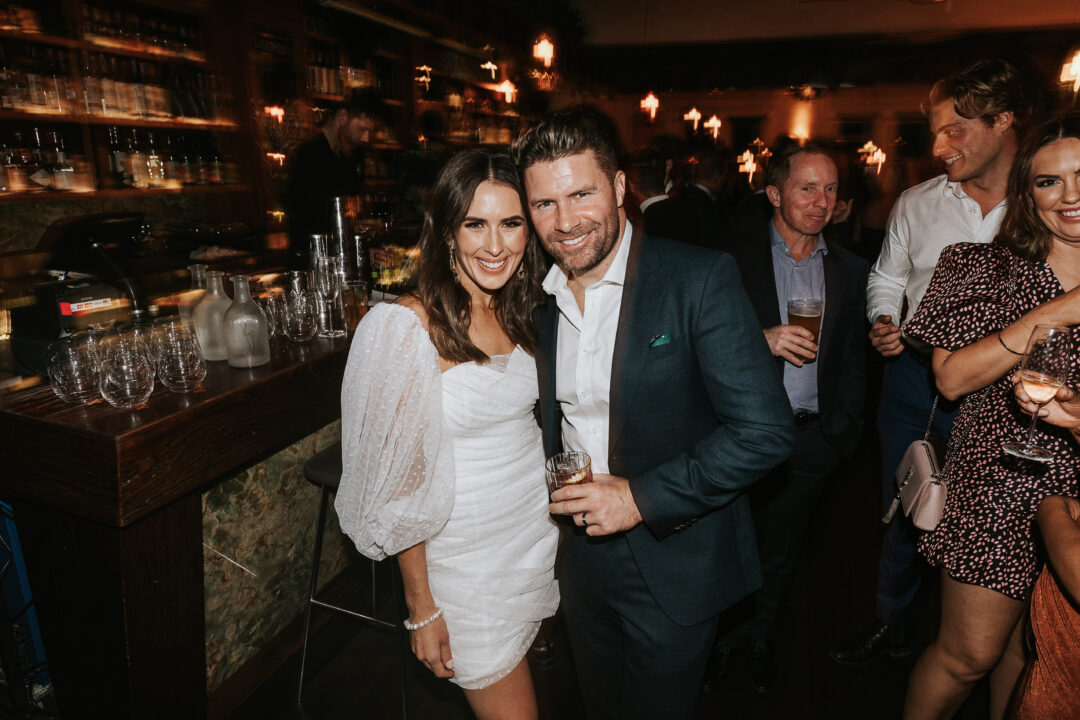 Their words of wisdom for other couples planning their big day are to create an environment that makes them feel comfortable, ensuring that they enjoy the celebration that is about to unfold. By doing so, they will surely have the most amazing memories to share for the rest of their lives!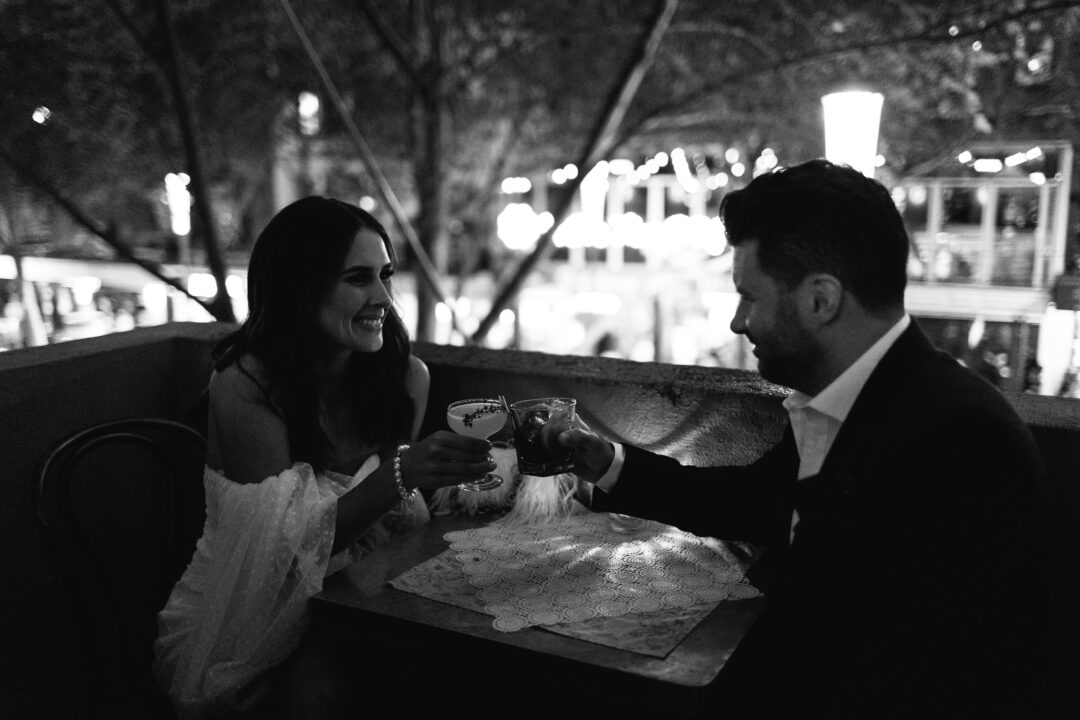 Recent Posts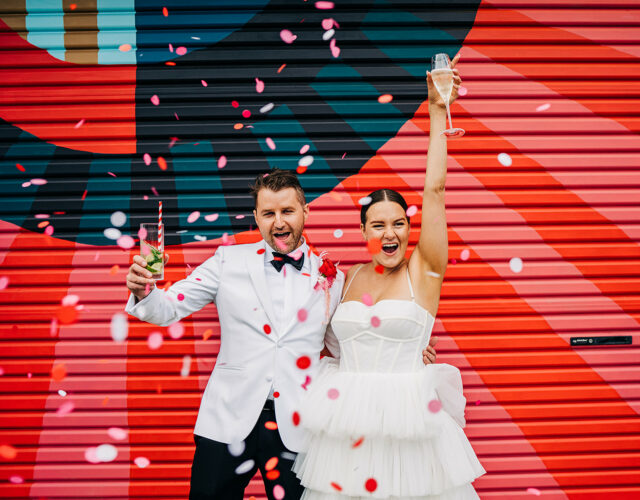 In the heart of the city, a tale of serendipitous love unfolded between Madi and Tim, two accountants…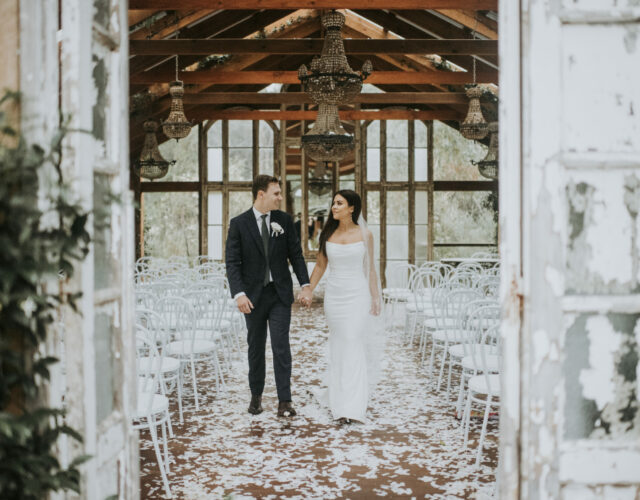 In the serene embrace of The Woods Farm, Jervis Bay, on the 14th of May 2022, Hugh and Felicity tenderly…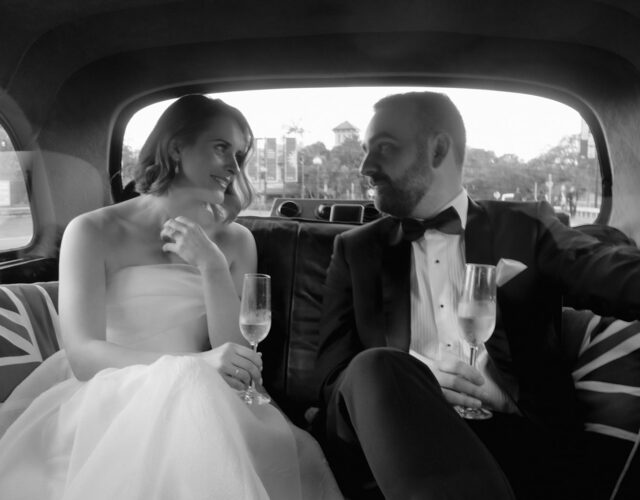 In the bustling cityscape of Sydney, the story of Mariia and Matthew unfolds – a romance that transcends…