'La Bella Donna' – Chosen by One Day's Latest Collection Celebrates all Women
The new bridal collection by Chosen by One Day is aptly entitled "La Bella Donna" and celebrates the beauty of all women.
Shot by Emily Abay on the idyllic Italian island of Capri, the collection features a diverse range of gowns and accessories made from new, exclusive fabrics including a mirrored fabric of sequins and pearls in three colour variations – white, rose gold and silver. Other styles feature soft lace, the label's signature pleated tulle and bonded georgette.
La Bella Donna showcases the label's latest range of Curve gowns, specifically designed with extensive market research and design development to offer added bust support and enhanced structure for fuller figured brides, without compromising on style.
The collection is exclusively available to purchase online and in store at One Day Bridal.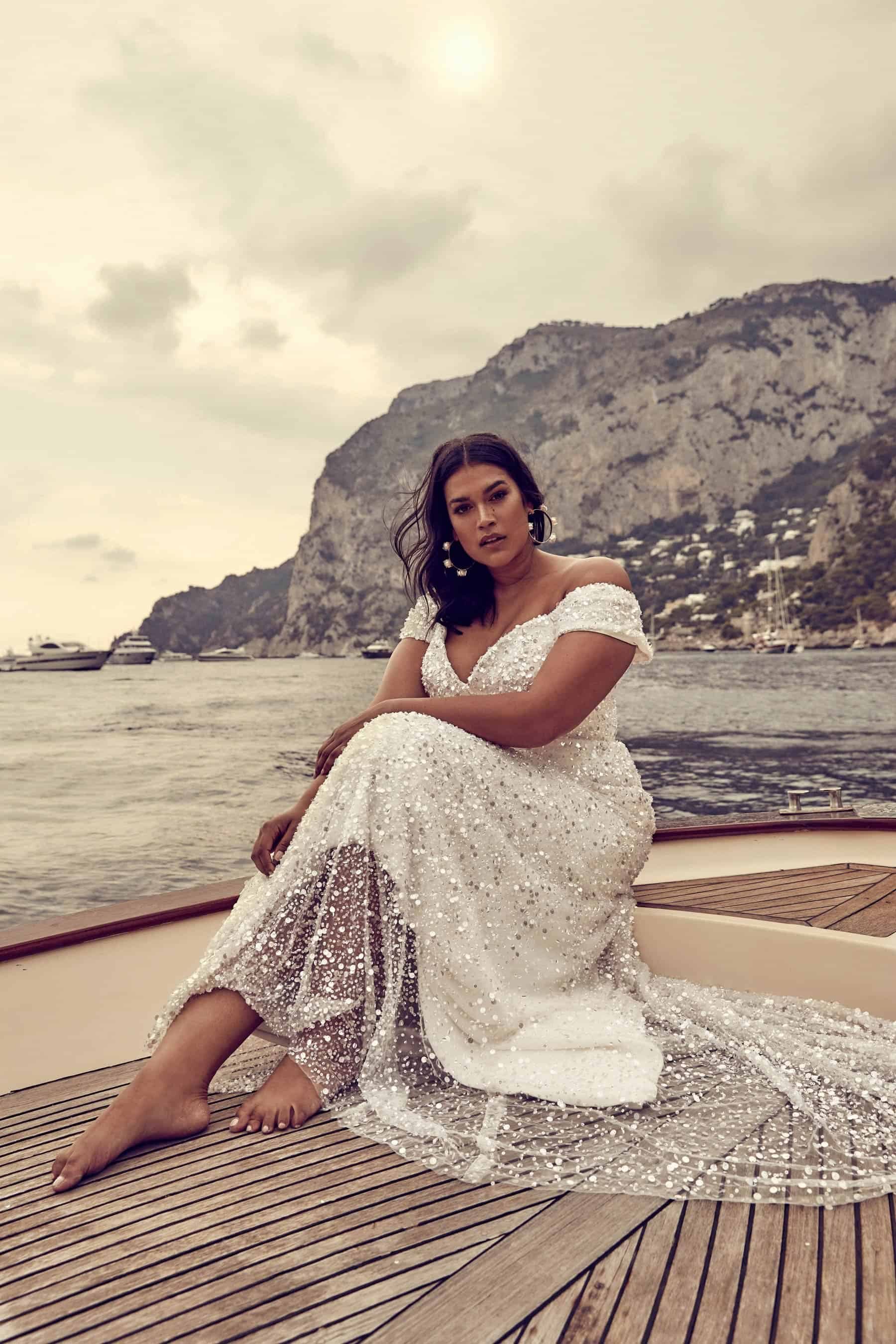 Recent Posts
Well versed in playing host, Marah and Simon graduated from house party to epic warehouse party with…
Having suffered through months of drought, it could only be a good omen that the heavens finally opened on Chris'…
After toying with the idea of a destination wedding, Georgia and Adam opted instead to keep things closer to home.