Israeli designer Limor Rosen has us floored with these exquisite slip and a-line styles, crafted in the heart of Tel Aviv. Fashioned from her favourite soft silks, lightly-beaded lace and embroidered chiffon, this collection was inspired by African tribes and their customs – tattoos, piercings and desert hues. "My bride is stylish, confident and feminine," Limor tells me. "She wants to feel beautiful yet comfortable in her dress, and is not afraid to have a twist" – be it striking cut-out or ombre train.
Practically born with a needle in hand, Limor continues her family line of gifted dressmakers. She studied fashion in Madrid before training at the Diane von Furstenberg fashion house in New York, and on returning home, established her own studio in the midst of Tel Aviv's gallery district.
While she's yet to stock her gowns in Australia (but promises it's only a matter of time), Limor assures me that it's very easy to order her designs online. Measurements are guided and gathered over email or Skype, with photographs and fabric samples provided as required. Each dress is custom made from scratch, with prices ranging from $2500-4000 AUD – determined by design, time of production and shipment.
Recent Posts
Talk of tying the knot first came up between Jaki and Nick on a long drive home to…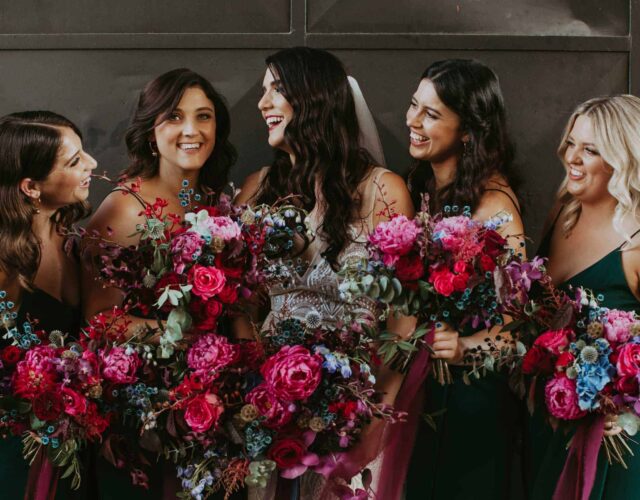 In this classic case of girl next door for, Natalie took a teaching job in a small country town in…
When It's Beautiful Here snaps a wedding, we know it's going to be one to remember, but…