"Love is Love" – Wild & Whimsical Forest Wedding Inspiration
Love is love. Simple, right? Well, sadly not in Australia. At least not yet, but with the marriage equality survey in full swing, we have our fingers and toes crossed for a resounding YES vote for same sex couples to finally be able to marry legally.
It was this same hope that inspired Carissa of Capture The Moment Photography to head a styled shoot with Queensland couple Kat and Kirsten. She tells us "Marriage equality is at the forefront of everyone's minds within the wedding industry at the moment and it's something that we are collectively very passionate about."
Playing out in a wild forest setting styled by Lilly & Lotus Events, the team embraced the symbolism of the scene. "The log piles of trees felled by man are indicative of the heartbreak and destruction that same-sex couples face when the marriage equality laws are not passed again and again, while the topless shots are to show how these couples are stripped of their rights and their value in the community."
Both brides wore Judy Copley Couture, looking smoking in a whimsical gown with plunging eyelash-lace neckline and a modern two-piece number with geometric detail.
Recent Posts
After rekindling their romance twelve years after going separate ways, it's pretty obvious this Melbourne couple were always a sure…
A colourful, vintage-inspired party that was all about good times and good tunes, Geelong couple Jules and Josh chose to…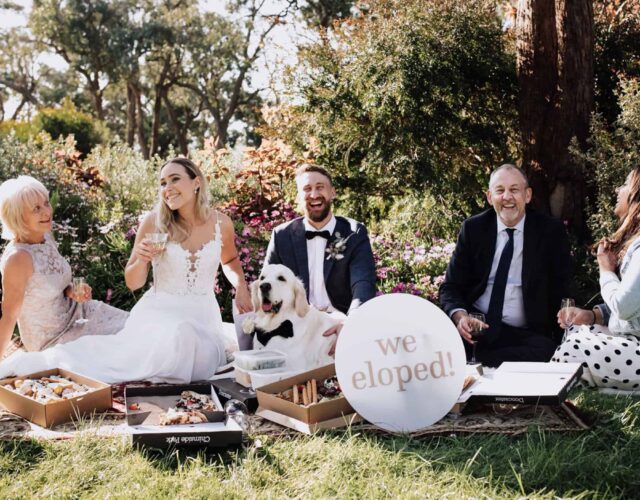 Pulling a wedding together in two weeks (thanks COVID) may not be an ideal scenario for most, but it didn't…