Marry Now, Party Later: A Modern & Fresh Take on The Elopement Trend
With so many couples having to postpone their weddings due to Covid-19, it's no wonder the 'marry now, party later' concept gained such traction. Despite the easing of restrictions however, it looks as though the appeal of small elopements is here to stay – and we can understand why. The intimate, inexpensive trend sees couples celebrate their love with no distractions, and was the inspiration behind the following styled shoot. Dreamt up by Red Lane Photography, expect to feast your eyes on a colour palette of fresh whites and greens, three trendy bridal looks and chic stationery, ideal for the modern and minimal bride.
Elopement for the Effortless Bride
Red Lane Photographer Lillie tells us the concept for the shoot came from the rise of intimate weddings and elopements in 2020. "The shoot was for couples keen to brush off wedding traditions and celebrate their love in a more intimate, authentic setting," recalls Lillie. Wanting the shoot to embody romance and the effortlessly chic bride, Lillie says paring carefully selected, elegant details with the stunning views of Jimbour's estate helped bring her vision to life. "Set among the picturesque plains of the Darling Downs, I instantly knew Jimbour was the perfect venue to hold this bespoke and unforgettable union," shares Lillie.
Modern Colour Palette with Buds & Willow Flowers
After working with Buds & Willow numerous times and being blown away by her arrangements, Lillie knew she could trust florist Siobhan to deliver some epic blooms. "Cascading down the grand steps in a semi-circle, the flowers highlighted the ceremony space and worked perfectly with the neutral silky white, hunter green, and pastel pink tones of the shoot," explains Lillie. "Finding inspiration from the gardens, the installation tied the brief's whimsical and chic themes together flawlessly."
Tablescape & Stationery:
Adorned with neutral linen, ceramics, candles and modern stationery, the goal of the shoot's tablescape was to evoke a fresh, minimalist and romantic feel. Lillie tells us stationery by Oak & Ivory embraced the beauty in simplicity, while linens from Prop It Pretty and delicate St Blythe candles helped step up the romantic vibes.
Bridal Looks: 
Lillie says L'eto Bridal's silky asymmetrical gown set the fashionable tone of the shoot. "I had been looking for a sustainable, chic brand that had a modern approach to bridal gowns and L'eto Bridal gowns are elegant simplicity," says Lillie. Similarly, Lillie thought the bride's second look (purchased off Etsy) encapsulated the micro-wedding trend perfectly with its untraditional mini-dress style and unique giant bow. Finally look three, a gorgeous handmade number by Julie Baartz was like "a dream to photograph" and "made phenomenally" according to Lillie. Paired with soft and elegant Hogan Family Jewellers accessories and natural hair (Katie James) and makeup (Ali Porter), the bride's dresses were complimented beautifully.
Recent Posts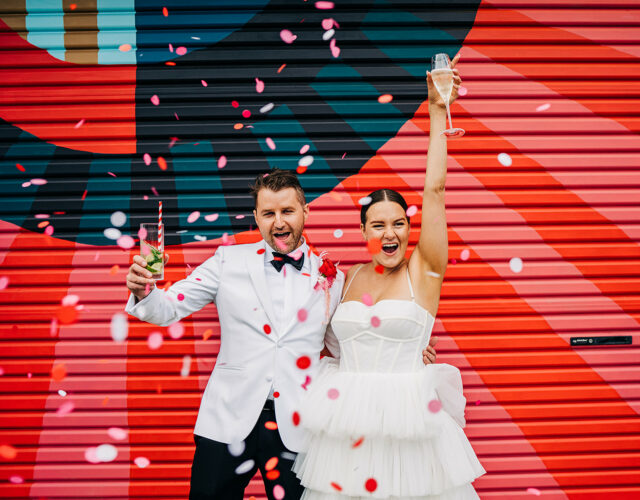 In the heart of the city, a tale of serendipitous love unfolded between Madi and Tim, two accountants…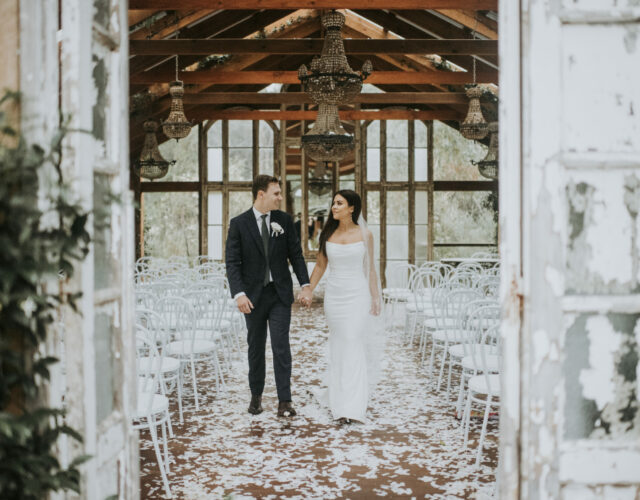 In the serene embrace of The Woods Farm, Jervis Bay, on the 14th of May 2022, Hugh and Felicity tenderly…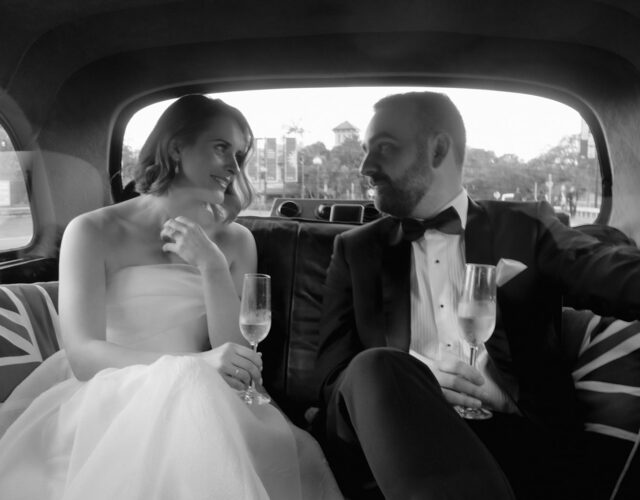 In the bustling cityscape of Sydney, the story of Mariia and Matthew unfolds – a romance that transcends…