Tash & Christian's Modern Greek-Italian Wedding at Half Acre
Wanting a venue and theme that made their guests feel like they were at an intimate dinner rather than a wedding reception, Tash and Christian chose Half Acre in South Melbourne for its warm yet modern feel. Stylist Sophie Panton (Made for Studio) nailed the brief, with atmospheric lighting and earthy flowers by Flo's Botanical Studio, enhancing the venue's already intimate vibe. Behind the lens was talented photographer, Sayher Heffernan.
The Dress
Just 8 weeks before the wedding, Tash decided she wasn't comfortable in the dress she had originally purchased, trading it for the Cara Gown by Prea James. "It just so happened Prea was having a pop up in Melbourne," explains Tash. It was love at first try and I couldn't have been happier on my big day. Prea made me feel at ease and I just knew I wanted to be a Prea James bride."
Photography
A first look was a must for Tash and Christian, and Sayher Heffernan captured some truly gorgeous snaps before their I do's. "It was something we really wanted to do so we could spend more time together alone before being surrounded with hundreds of people! We are so glad we did the first look, as it made us feel so comfortable and more relaxed, which meant we were able to take in the day and not feel overwhelmed or anxious."
The Cake
Tash and Christian couldn't say enough about their fantastic vendors, but a real stand out was Torte by Mirjana who made their beautiful cake. "Mirjana is an absolute gem," recalls Tash. One in a million! So much love goes into her cakes and I'm so glad she was part of our big day. Guests are still raving on about how delicious our cake was and Mirjana even makes a little love cake to share after the big day. Best cake lady ever."
The Ceremony
"We really wanted our ceremony to tell our story, so everyone could feel the love and happiness we feel when we are together," explains Tash. Celebrant Lucy Gransbury made things official and the couple tell us the was the perfect choice for them. "Lucy is hilarious, sweet, and we had just the right amount of tears and laughter during our ceremony. She really makes sure you are comfortable and helps you in any way possible. If you want the best celebrant who you can have a wine with – she is the one for you!"
The Venue
To save their guests from travelling too far, the couple wanted both their ceremony and reception in one place. After seeing a number of potential venues around Melbourne, they felt none of them were the right fit to accommodate their numbers and vision. "The venue was really important to us and as soon as we walked into Half Acre, we knew it was the one," recalls Tash. "It was intimate but spacious. Warm yet modern," says Tash. For the reception, the couple's Greek and Italian roots meant that food and drinks were a key focus – and they weren't disappointed. Caterers Food and Desire left guests both full and suitably tipsy.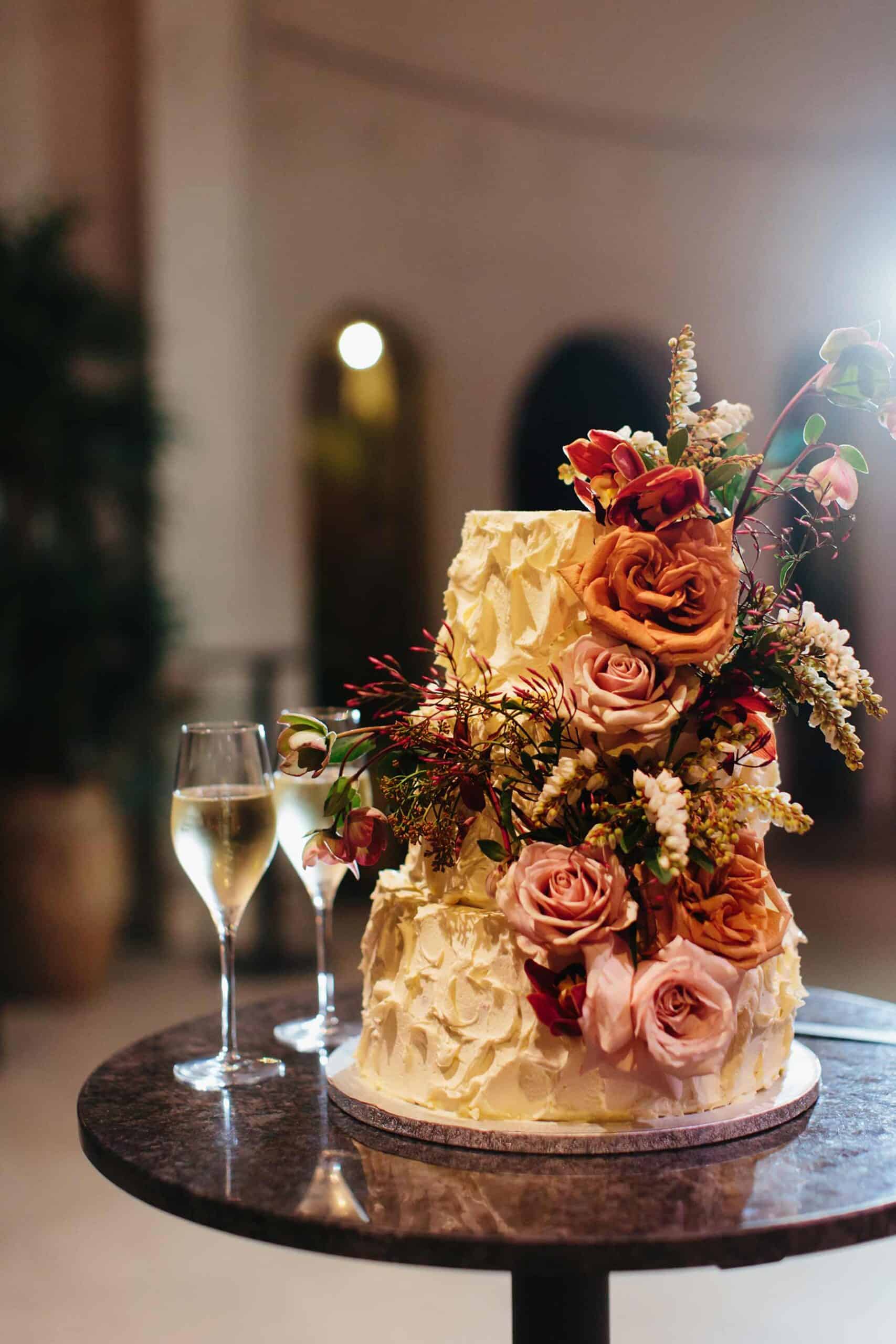 Recent Posts
Easing into their wedding with brunch at a local café before heading to their Ooi House Airbnb…
Six years after being introduced by friends, Tom & Libby tied the knot at VIC's luxurious French-chateau style mansion…
After their wedding venue pulled the pin just 24 hours before Chris and Jac were set to say I Do…