A Modern Hawaiian Wedding
When you hear the words 'Hawaiian wedding', you can't help but conjure up images of tropical shirts and frangipani leis but Gabriella Katalin's latest shoot, styled by Marina of Bustle Events is proof that you can pull off a modern Hawaiian gathering sans tackiness.
Taking inspiration from Honolulu's ever-changing landscape, Marina channeled the city's increasingly modern aesthetic with graffiti backdrops and colourful art, capturing Oahu's fine balance between island paradise and concrete jungle.
Pair that with locally sourced tropical flora by Okika Floral (including an arrangement that quite literally takes the cake!) and a mixture of mid-century modern/bohemian furniture provided by Roam Rentals – hello classic Eames chair – and you've got yourself a pretty stunning set up.
The shoot took place at the beautifully blank canvas community pavilion of kaka'ako agora, a dynamic space that brought a modern, architectural edge to the shoot.
Barefoot and relaxed, the bride wore a gorg gown by Rue De Seine from Magnolia White Bridal Salon while Whik'd Hair & Makeup worked their magic, creating a glowing vibe, fit for this island aesthetic. With Pono Grace capturing the day on film, this is one slice of paradise we'd like to be a part of!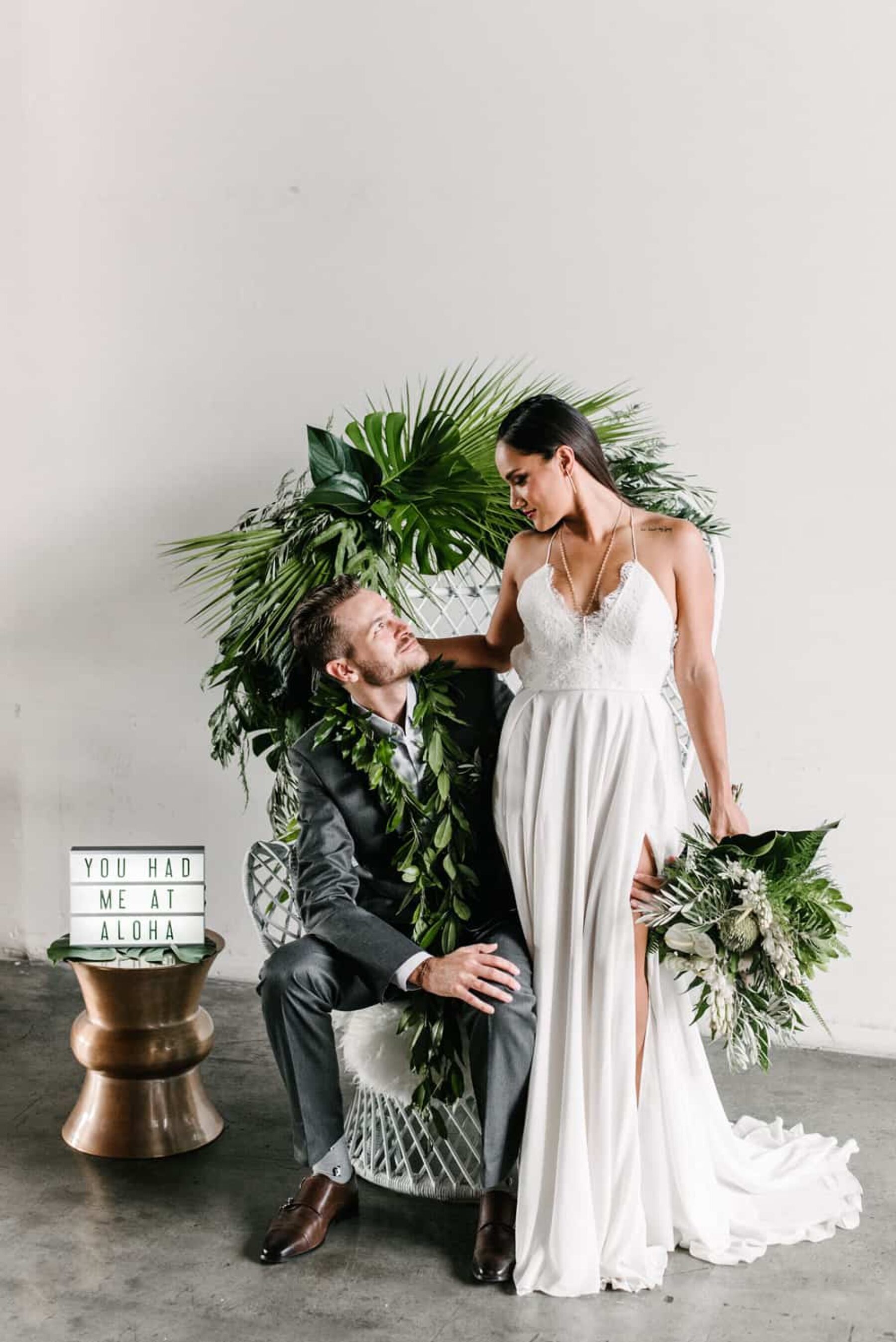 Recent Posts
After rekindling their romance twelve years after going separate ways, it's pretty obvious this Melbourne couple were always a sure…
A colourful, vintage-inspired party that was all about good times and good tunes, Geelong couple Jules and Josh chose to…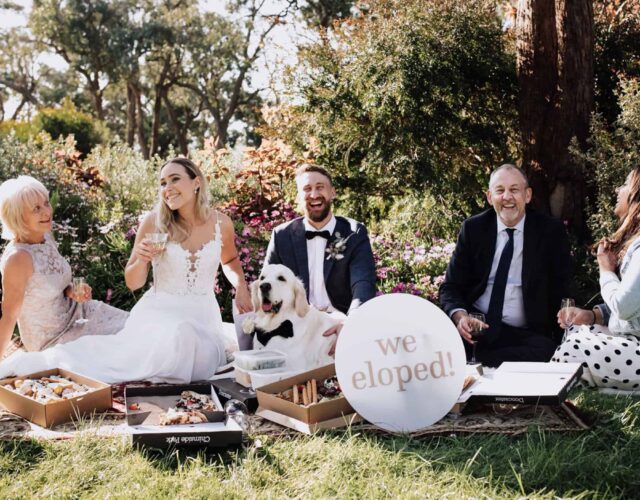 Pulling a wedding together in two weeks (thanks COVID) may not be an ideal scenario for most, but it didn't…