Vintage Vibes in a Pink + Amber Palette
Dreaming up 70's scenes in vintage hues, Cat Shipton of Woods & Bloom teamed up with a bunch of Sunshine Coast creatives for this sweet indie shoot.
Anita Elliston Photography's moody lens was perfect for capturing the laidback setting at Homegrown in Palm Wood. A retro pink and amber palette ran throughout, drawing from Woods & Bloom's floral designs, which featured dried citrus and wild mushrooms. Botanic illustrations by Santiago Sunbird carried beyond the paper goods, and was applied to the base tier of the grapefruit and almond cake by SweetP Cakes & Cookies.
Styled by Kimber Creative, the indie bride rocked a black leather moto jacket with a sweet vintage dress from Etsy and fedora hat from Asos. Together with some statement jewels, she wore a perfect square cut solitaire from Mclean & Co Jewellers, which was housed in a dusty pink velvet box from Amonie.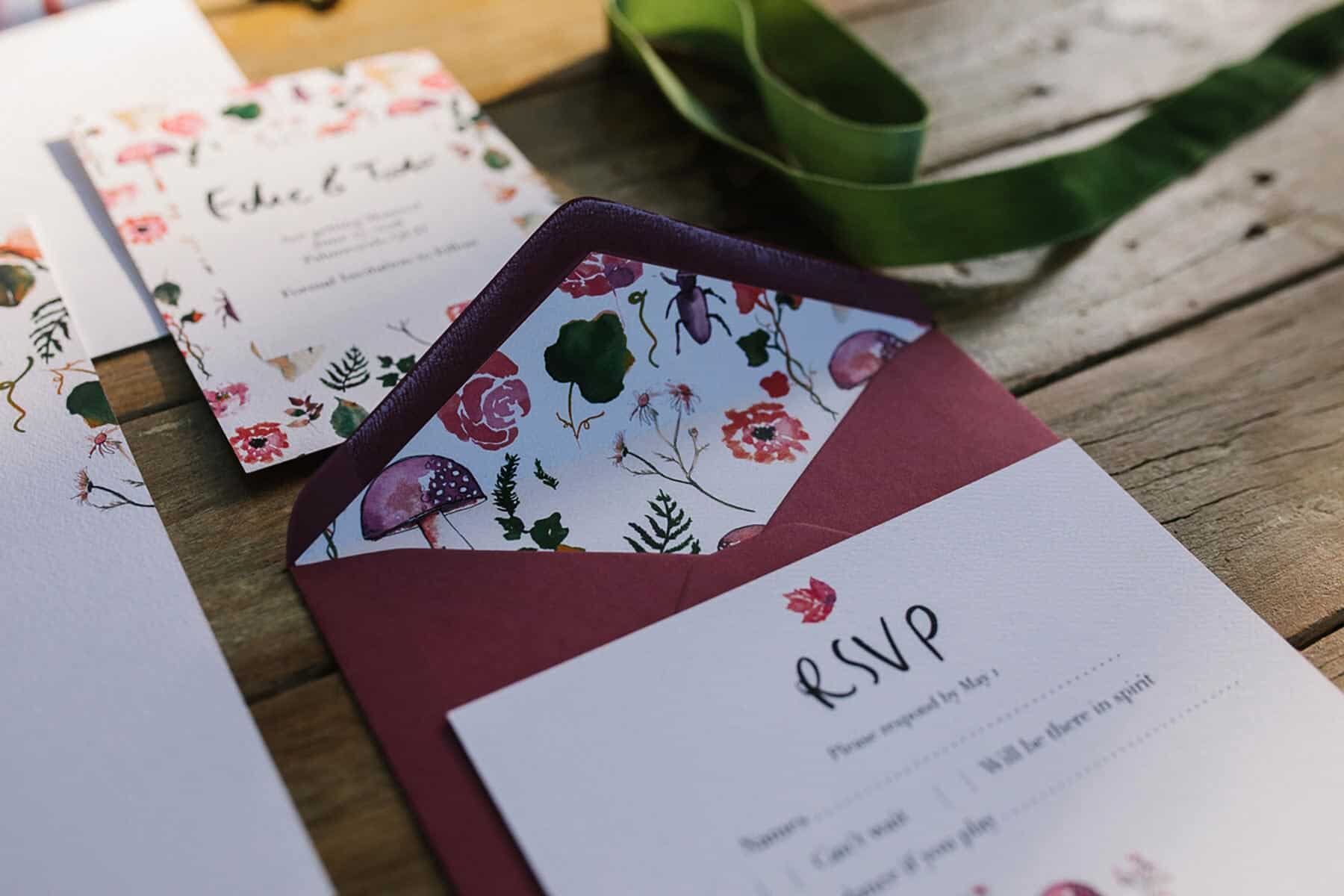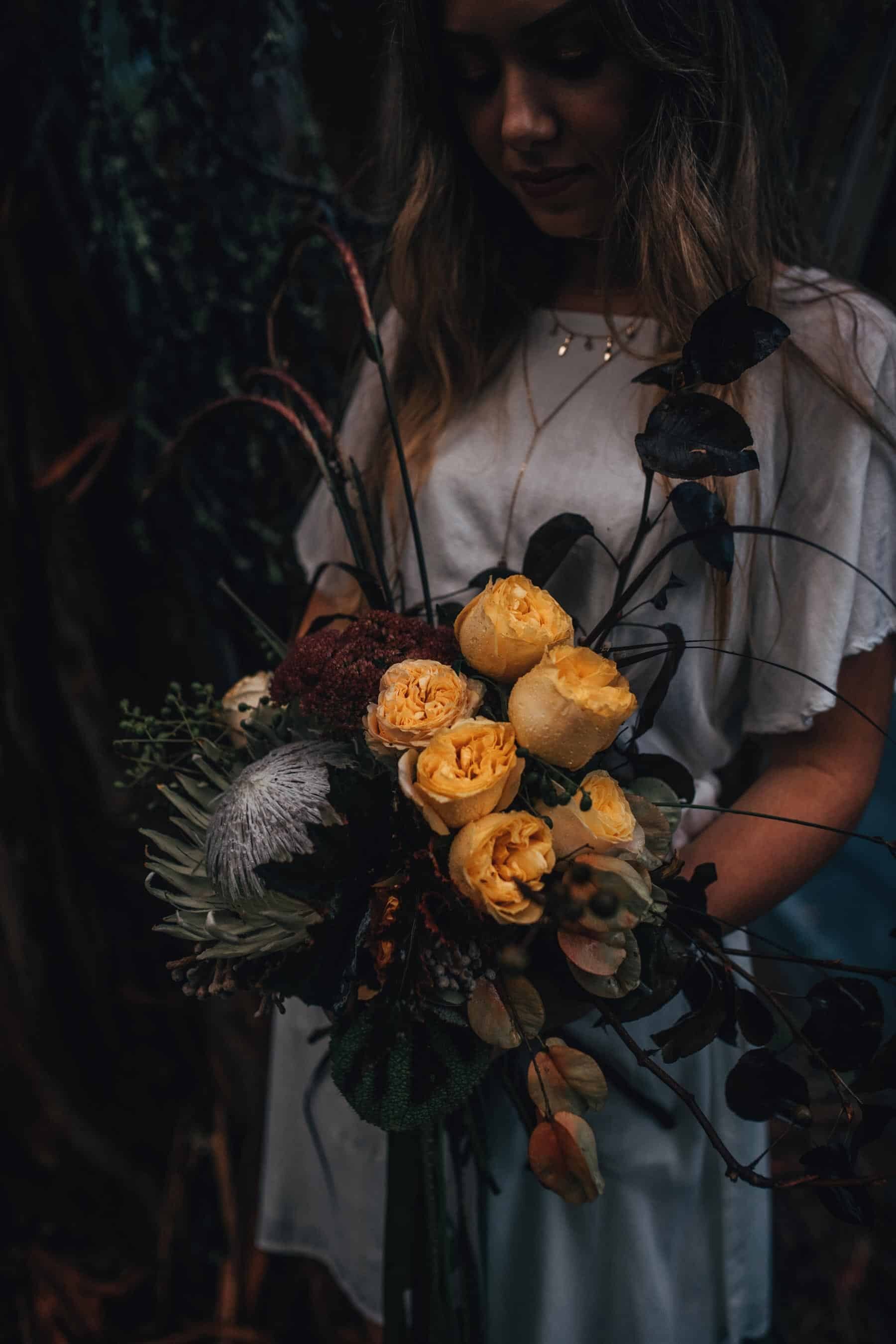 Recent Posts
What started out as a crush for Elizabeth, who would see Dan, a hunky skateboarder, passing her work…
After originally planning an outdoor, rustic themed wedding at a vineyard, James and Emily's plans quickly went astray due to…
You and your fiancé may be the most organised people you know, or you could be struggling to…