Holly & David's Shabby Chic Noosa Wedding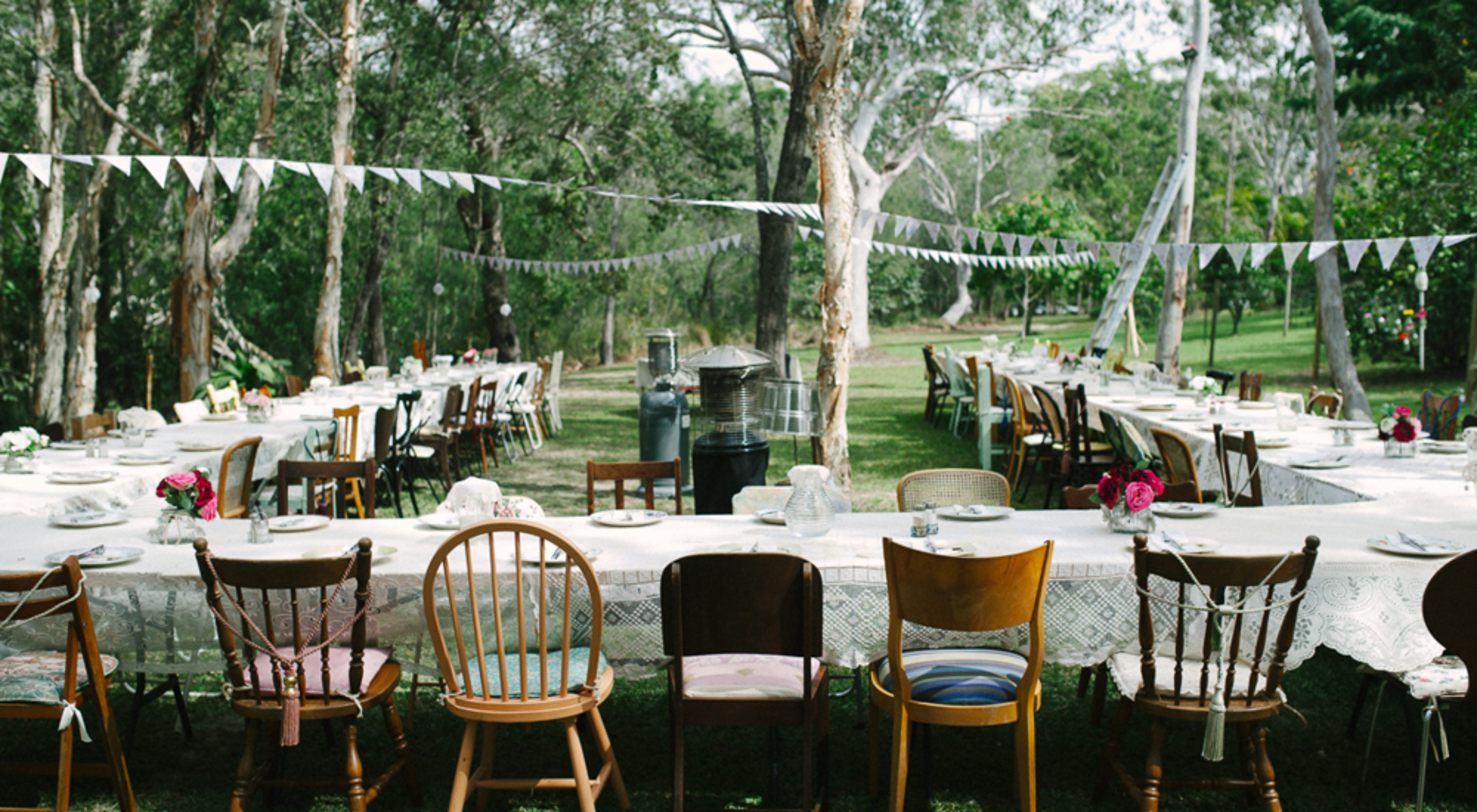 When your folks own a property this ridiculously gorgeous, why get hitched anywhere else? Holly and David's Noosa wedding boasted a very cool vintage, shabby chic theme against an epic natural backdrop – that of the bride's parents' very own patch in Cooroibah. Morgan Roberts Photography caught all the action of a day entirely DIY'd by this crafty pair.
"We didn't hire any props," they tell me. "All the items we used to decorate were either ones we already had… or found at garage sales, op shops or kerbside collections and redesigned to suit our style." Family and friends also rolled up their sleeves, collecting everything from glass jars to bonfire firewood, and handcrafting bunting, cushions, signage… even mood lighting. "From start to finish every detail was there for a reason. We couldn't have done it without a lot of help, that was much appreciated."
These guys have been together just over a couple of years, having turned a chance meeting into a whole weekend of first dates. And it seems they still don't do things by halves – with Holly and David (lovingly known as Kempy) strutting out in not one, but two amazing get-ups on the big day. "We started with a two-hour cocktail party," says Holly. "It was lovely to mingle with our guests right from the beginning, and see their reactions to what we had created. So we both had two outfits and a quick change before the ceremony." For her it was a sparkling Alannah Hill frock, followed by a very cute number by Coral's Bride, while Calibre had this dashing groom well and truly covered.
Transformed garage-sale-door entrances made for a quirky twist on your average walk down the aisle, and it wasn't long before their 100-strong party was scoffing down delights from First Class Functions at a creek-side banquet. "I don't think you could find a wedding venue that would come close to what we had to work with," they say, "and we were just so lucky that it's somewhere that we can also call home." If only we could too!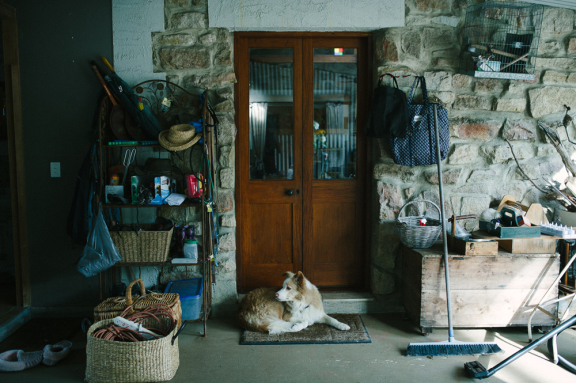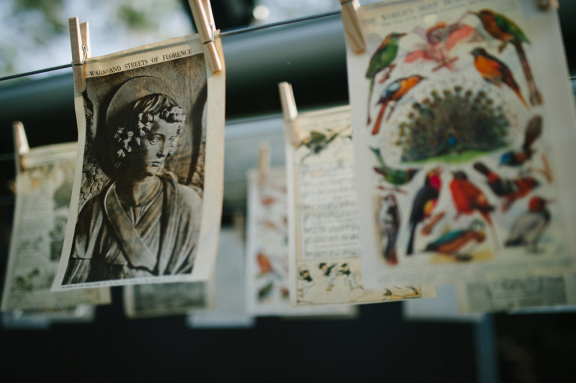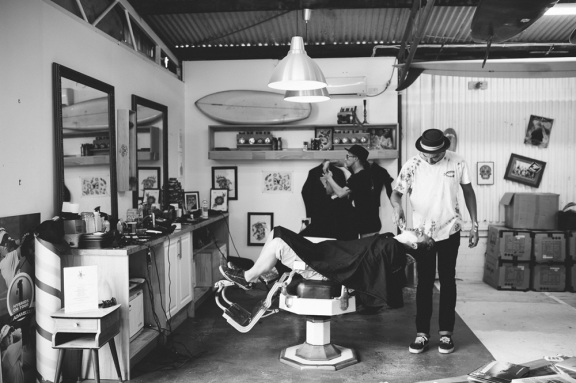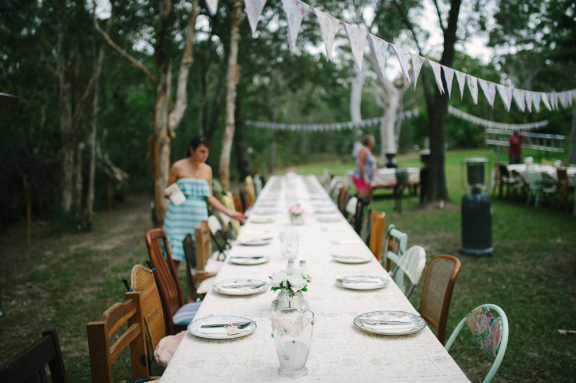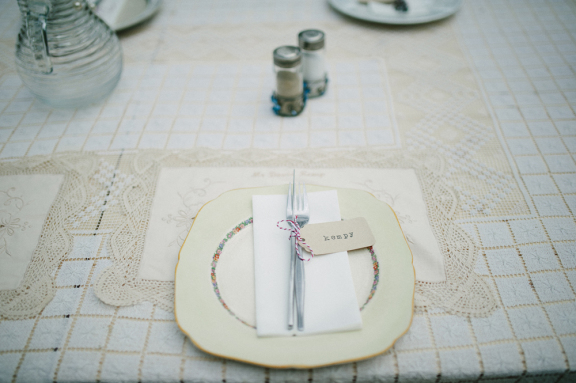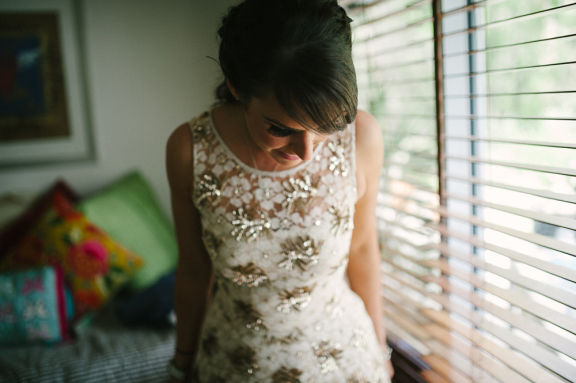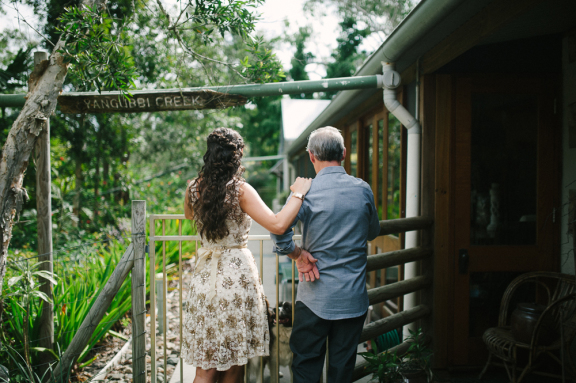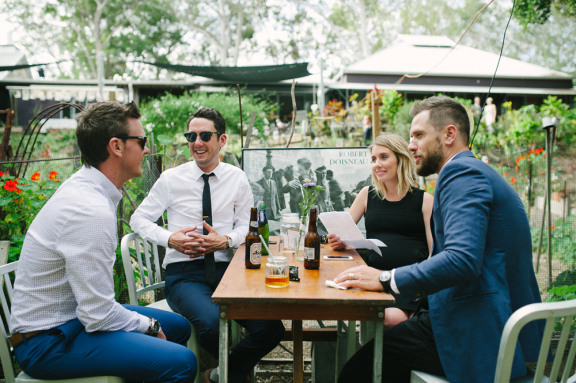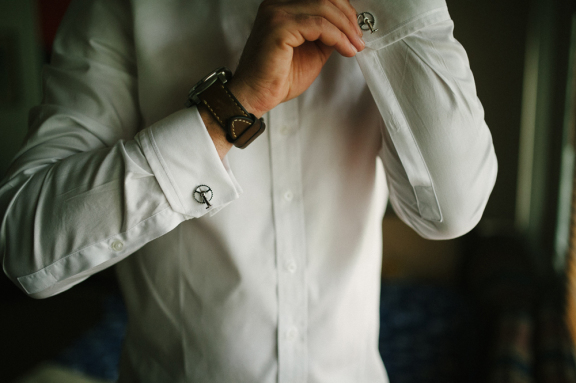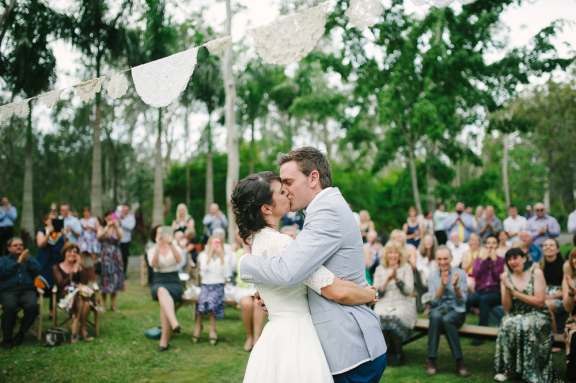 Photography: Morgan Roberts Photography | Bride's dress: Alannah Hill cocktail dress, Coral's Bridal wedding dress | Bride's shoes: Miss Shop and Forever Soles | Groom's suit: Calibre | Groom's shoes: Penguin | Rings: JMS Diamonds | Accessories: Cuffed cufflinks, Urbbana bow-tie | Hair/makeup: Studio Republic On Trend | Ceremony/reception venue: bride's family property in Cooroibah, Noosa | Celebrant: Jarrad Bayliss | Flowers: DIY | Catering: First Class Functions | Cake: Chocolat Patisserie & Café | Stationery/invitations: DIY
Recent Posts
A day that genuinely reflected their personalities and 'broke the mould' is how Sophie and Logan describe their intimate Melbourne…
Inspired by the historic Rift Estate in Bowral, photographer Zelda Green teamed up with…
What better time to chat all things cake than while we're still basking in the haze of our Easter chocolate…