Steph & Callum's Northern Beaches Backyard Wedding
Former travelling DJs and forever partners in crime, Steph and Callum's NSW backyard and beach wedding prioritised all that the two are constantly on the lookout for – good food, drinks, music and fun! With help from stylist The Apparatus, their intimate ceremony at the bride's family home and reception held at Moby Dicks was styled to perfection, heroing fresh whites, hints of lavender and pops of yellow. Photographer Blaise Bell made sure the couple looked and felt at ease, despite their usual tendency to run away from the lens!
Bridal Party
A match made in heaven, Steph says her wedding dress by Rime Arodaky was the first one she tried. "I had my eye on this dress for ages, I knew it was the one instantly," says Steph. Her bridesmaids wore mismatched Hansen and Gretel dresses in lilac and yellow hues, tailored to fit each of their personal styles. "I wanted them to all feel comfortable and have their own style but still work together," explains Steph. Switching gears for the reception, Steph showed off her fun side in a for Love and Lemons mini to dance the night away in!
Styling and Flowers
Appointed the hard task of setting the tone of the entire wedding, Ali from The Apparatus made it look way too easy. "Ali is so talented and I cannot recommend her enough, she organised everything, flowers styling, and props," says Steph. "Her mood boards really set the scene, once I saw them the dresses, vibe, everything came into place."
Ceremony
Despite having 150 guests, the ceremony held at Steph's family home in Collaroy felt intimate and personal, in part thanks to their celebrant and close friend Jake. "The ceremony was our favourite moment of the day, having our friend Jake marry us felt so special," remembers Steph. To amp up the love even more was Nick Stenmark on vocals. "We really wanted the ceremony to be full of love and happiness and we felt so much of that in that moment with all our friends and family," says Steph.
Photography
With a style that snapped all the natural in-between moments, photographer Blaise Bell did a beautiful job highlighting not only the love between Callum and Steph, but with their family and friends too. "He captured every moment perfectly without us even noticing he was there," Steph tells us.
Reception
Their reception held at Moby Dicks, a blank canvas overlooking stunning views of Whale Beach, was the perfect venue for the duo who wanted to go crazy on flowers and styling, while having a relaxed setting for their guests. "We really wanted our guests to sit back, relax and enjoy the food and wine, and that's exactly what we did all night," says Steph. A nod to Steph's Italian background, wedding favours were fresh bottles of limoncello made by their families. "It was such a fun experience and a nice way to combine families before the wedding," says Steph. Cheers, or should we say, Salute!
Recent Posts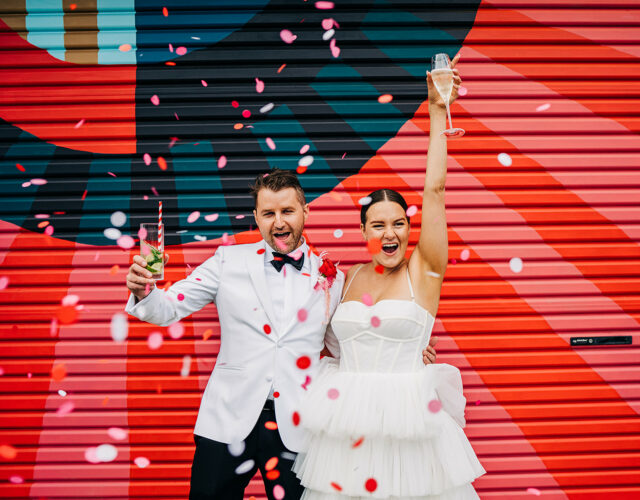 In the heart of the city, a tale of serendipitous love unfolded between Madi and Tim, two accountants…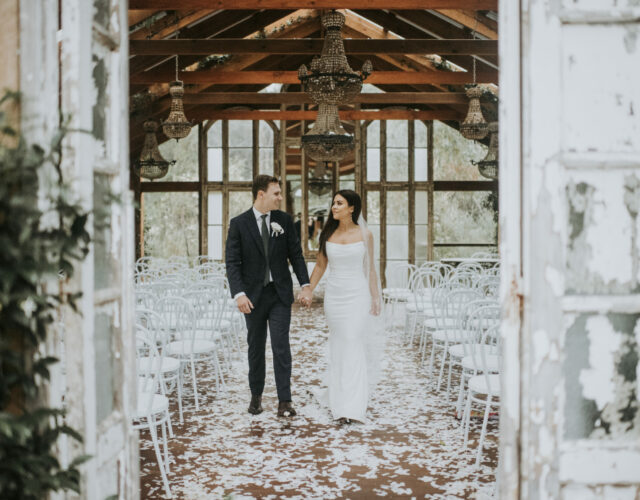 In the serene embrace of The Woods Farm, Jervis Bay, on the 14th of May 2022, Hugh and Felicity tenderly…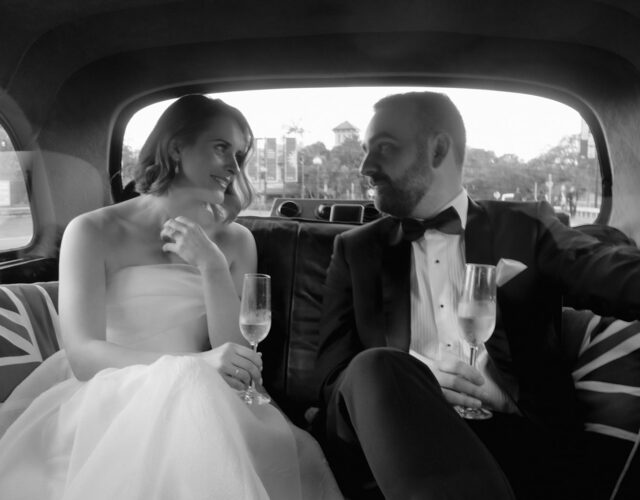 In the bustling cityscape of Sydney, the story of Mariia and Matthew unfolds – a romance that transcends…